Demi Lovato is Out of Rehab Looking Great as She Leaves Restaurant https://t.co/xfybKL1nQI

— TMZ (@TMZ) November 5, 2018
The last we heard about Demi Lovato, she was intending to stay in rehab until the holidays. Several outlets had sourced quotes saying that she was committed to her sobriety and that the plan was for her to remain in treatment for months more. To her credit, Demi has done 90 days in outpatient rehab in an undisclosed facility. She wasn't screwing around with her sobriety, which was in stark contrast to another celebrity who went to rehab around the same time, Ben Affleck, and routinely went home to screw his new girlfriend during the day. Regardless Demi was spotted out in LA this weekend. It's not known whether she is out of rehab permanently or if she was just on a weekend pass, either of which is understandable. (Update: People confirms that she is out.) Demi was spotted out having dinner with a new guy, a clothing designer, in LA. The two were photographed holding hands at dinner. While it's unknown where she met him, the new guy has been in rehab before. E! insinuates that they're just friends though.
"Demi looked great and so happy to be out," an eyewitness told E! News. "They seemed like good friends who were catching up and excited to see one another. There wasn't any PDA or romantic gestures, but she was smiling and laughing throughout dinner. She was very relaxed and at ease. She said hello to the sushi chefs when they greeted her with a big smile. She seemed happy and healthy. They stayed for an hour and a half before leaving together in his car."

In addition, several people tweeted that they spotted Lovato at Universal Studios' Halloween Horror Nights on Friday night.

It is unclear if Lovato has completed her rehab stay and returned home or was just permitted to travel for the weekend. – From E!

---

Henri Alexander Levi is the genius behind the punk-inspired brand Enfants Riches Deprimes. The brand has quickly become a favourite among the ranks of Hollywood.

Levy told Complex magazine that he has been using drugs since he was a teenager and has had multiple check-ins at rehabilitation clinics.

The designer's first trip to rehab was at age 15 when he was treated at Visions Adolescent Treatment in Malibu. He would later be treated at Cirque Lodge in Utah and Promises, another Malibu rehab centre. – From Narcity
It's recommended that addicts and alcoholics in recovery wait a year to get in a new relationship. It's common for people in rehab and in AA to get involved because they're spending a lot of time together and you're getting to know each other on a deeper level. This can be hard to resist, and it can jeopardize someone's sobriety. All that said, I hope that everything works out well for Demi and that if she's more than friends that this is a positive relationship for her. This isn't her first time in treatment and she did value her sobriety when she had it. She really should stay off social media for a while too.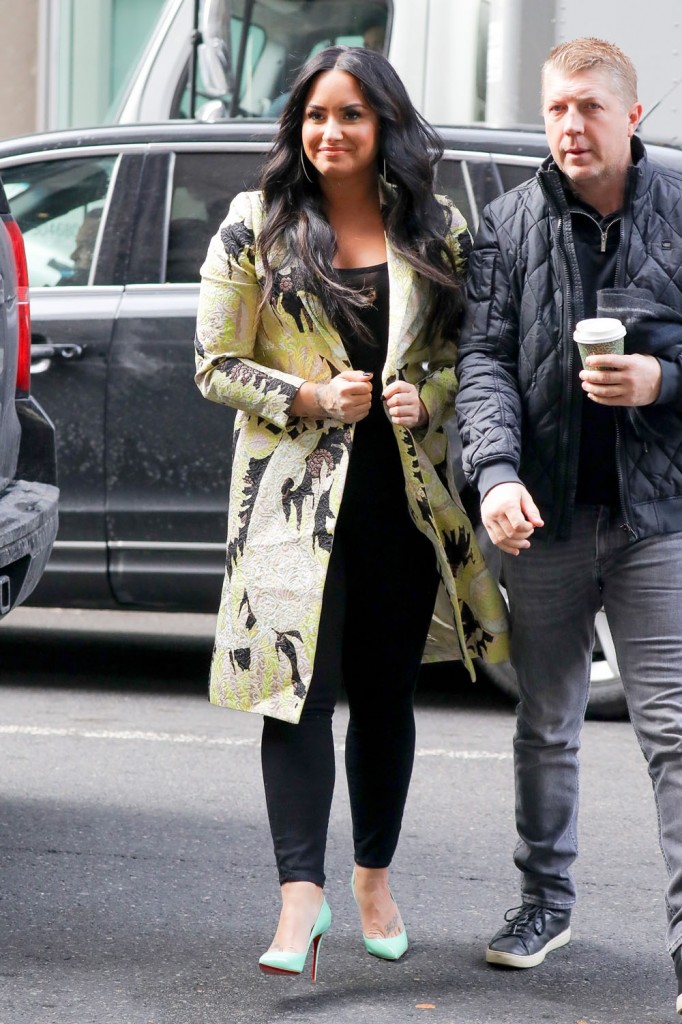 photos from Getty, Backgrid and via social media