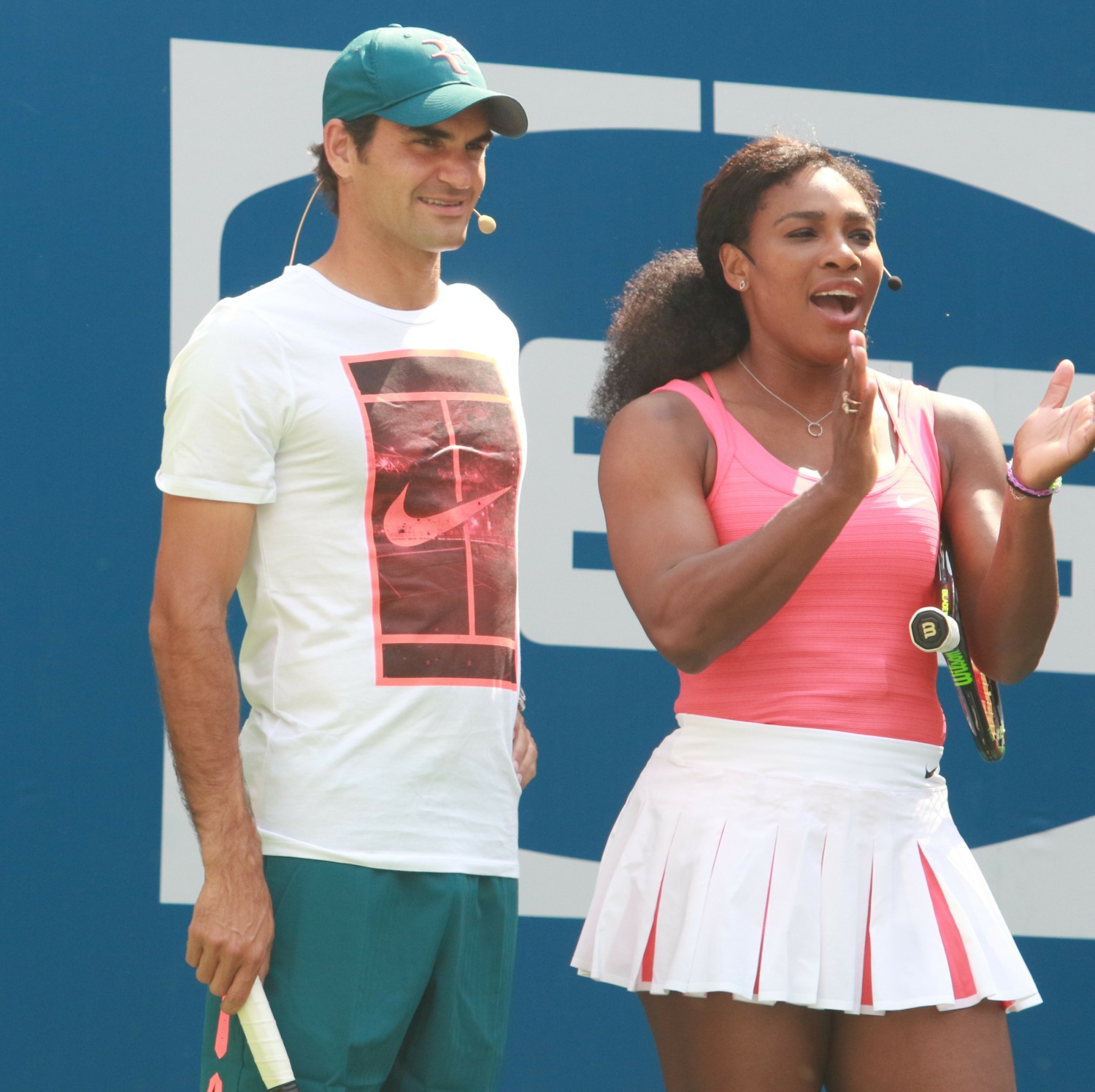 The 2018 tennis season has been odd, heartbreaking, infuriating and a complete spectacle. The younger guys are finally stepping up, and the icons of the sport – Serena Williams, Roger Federer, Rafael Nadal – are all showing some signs of wear and tear. Roger covers the latest issue of The Sunday Times Magazine (the London-based weekend magazine) ahead of next week's ATP World Tour Finals. Roger had such a weird year, and I think even he would admit that he hasn't been playing his best. But he's still a top-five player at the age of 37. He's about six weeks older than Serena Williams. The two players are friends off the court, and their careers weirdly mirror each other in many respects. Well, Roger had some sh-t to say about Serena and the US Open clusterf–k that happened in the Women's Final. If you remember, Serena lost her temper, and I'm still really salty about the way she was treated. Federer says… Serena should have walked away. Some highlights:
On his marriage to Mirka & their four kids: He said changing "a ton of nappies" between matches was worth it to live his "dream" with Mirka. He said: "I refuse to leave the bed with my wife. We always wanted to have kids, but my dream was to be with [her] and not in another bedroom on another floor. I'd rather sleep with kids screaming than away from my wife."

On Serena v. Carlos Ramos at the US Open: "I feel like Serena should have walked away. She did, but she went too far. She should have walked earlier." Federer did, however, say Williams' actions were "a little bit excusable". He added: "The umpire maybe should not have pushed her there. It's unfortunate, but an incredible case study."

On female tennis players being held to different on-court dress codes: "What was the problem with [Alize Cornet] taking the shirt off or the [Serena] catsuit? Serena has worn crazier stuff in the past. Guys have worn crazier stuff. For me it was all a bit of nonsense. I was totally on the women's side. Leave them alone. They are not coming on court with wings."
[From The BBC and The Mirror]
I'm a little bit disappointed in Federer for not giving a more full-throated defense of Serena. I mean, yes, she lost her temper. Yes, she could have and should have walked away. But Roger has lost his temper on court too, and he's never faced such serious repercussions. Plus, there's a tangled history of racism and sexism with Serena in the sport specifically, as Roger well knows. You know who still had the best take on the US Open sh-t? John McEnroe, hand to God. His take was basically: yes, Serena could have handled everything better, but Serena absolutely should have been treated better too.
Exclusive interview: Roger Federer on retirement, fatherhood, Serena – and the secret to his marriage with Mirka. By @Ellie_Austin_ https://t.co/tv27007aYJ pic.twitter.com/YJ6EdBoDkJ

— The Sunday Times Magazine (@TheSTMagazine) November 4, 2018
This Sunday: an exclusive interview with Roger Federer By @Ellie_Austin_ @rogerfederer pic.twitter.com/HSyEJKEWqw

— The Sunday Times Magazine (@TheSTMagazine) November 2, 2018
Photos courtesy of WENN, Avalon Red.