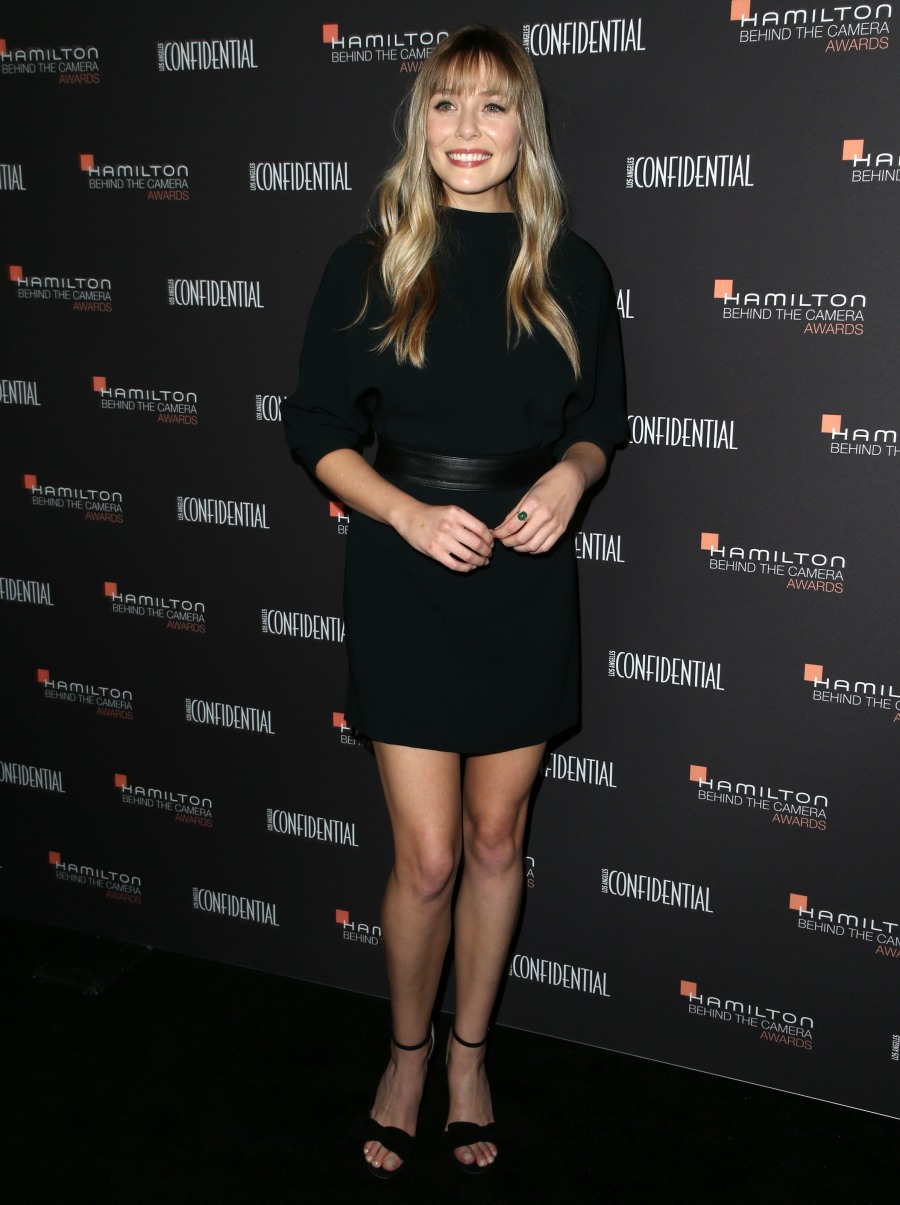 I get it – I'm known for my bangs hatred and my button fascination. I'm also pretty obsessed with wiglets and who is and is not wearing said wiglets. Weirdly, I think my bangs hatred is the one thing that gets the most "push back." There are a lot of ladies out there who have bangs or will defend bangs to the bitter end. *shrug* I am not one of you. I cannot think of one single woman who looks BETTER with bangs. The most you can hope for with bangs is to draw even, no better and no worse, just a different look. But I swear to God, ladies just need to stop attempting certain kinds of bangs beyond the age of, like, 10 years old? This is an example.
These are photos of Elizabeth Olsen at this weekend's Hamilton Behind the Camera Awards in LA. She kept it simple with her dress – this is a cute A.L.C. little black dress, flattering and pretty. Unfortunately, Olsen decided to debut her new bangs. I'm honestly on the fence about them, I'm 50% "it's about the same" and 50% "she looks worse." It's a different look, and it emphasizes her strange nose, which many of you claim is the product of a bad nose job when she was younger (I've never been sure of that). I just feel like the bangs just emphasize the weirdest parts of her face. Plus, the bangs themselves aren't great – she's trying to do those '70s style, half-shaggy, half-styled bangs and they're too long and stringy.
Anyway, I just wish she had stayed un-banged. It was a much more sophisticated look.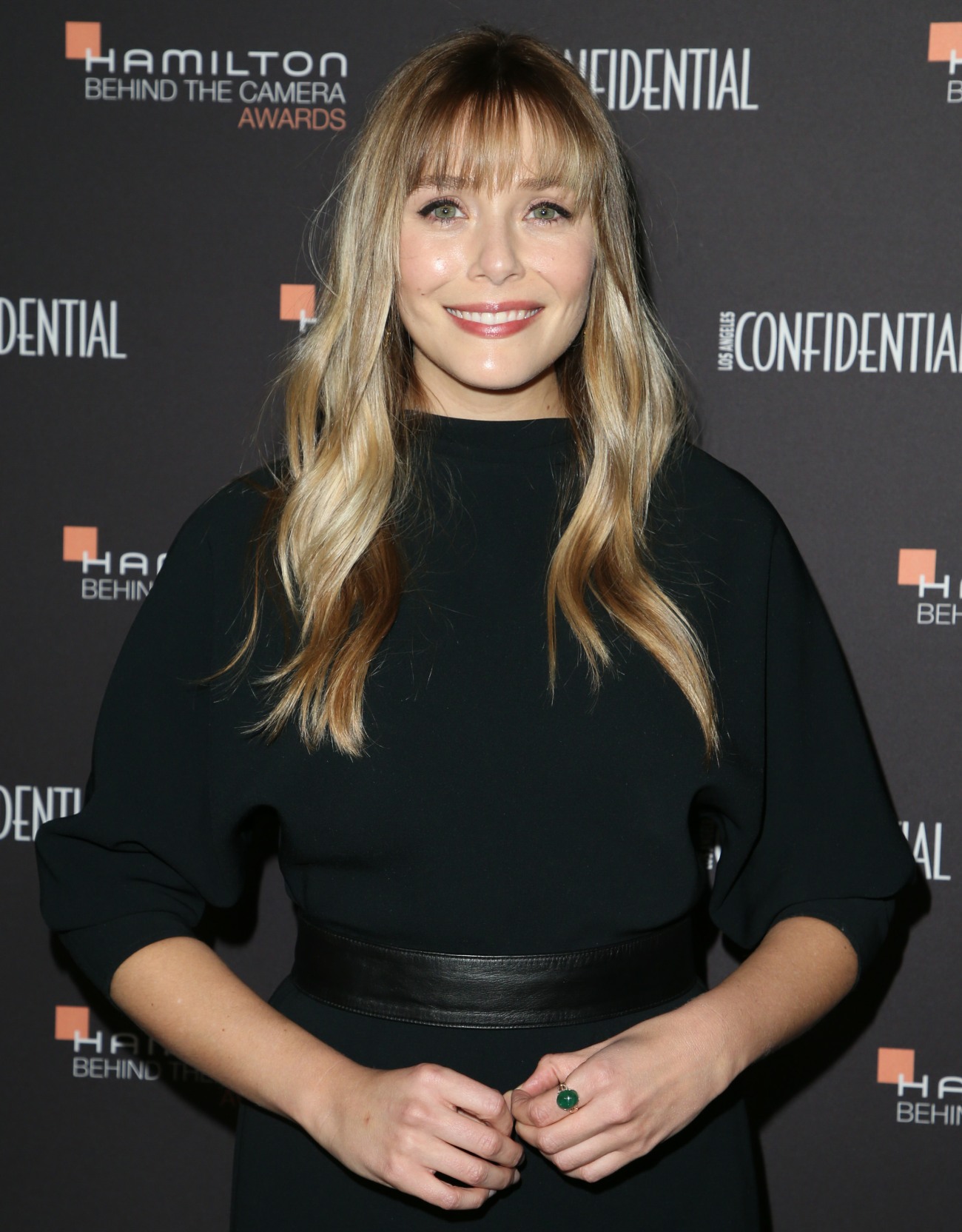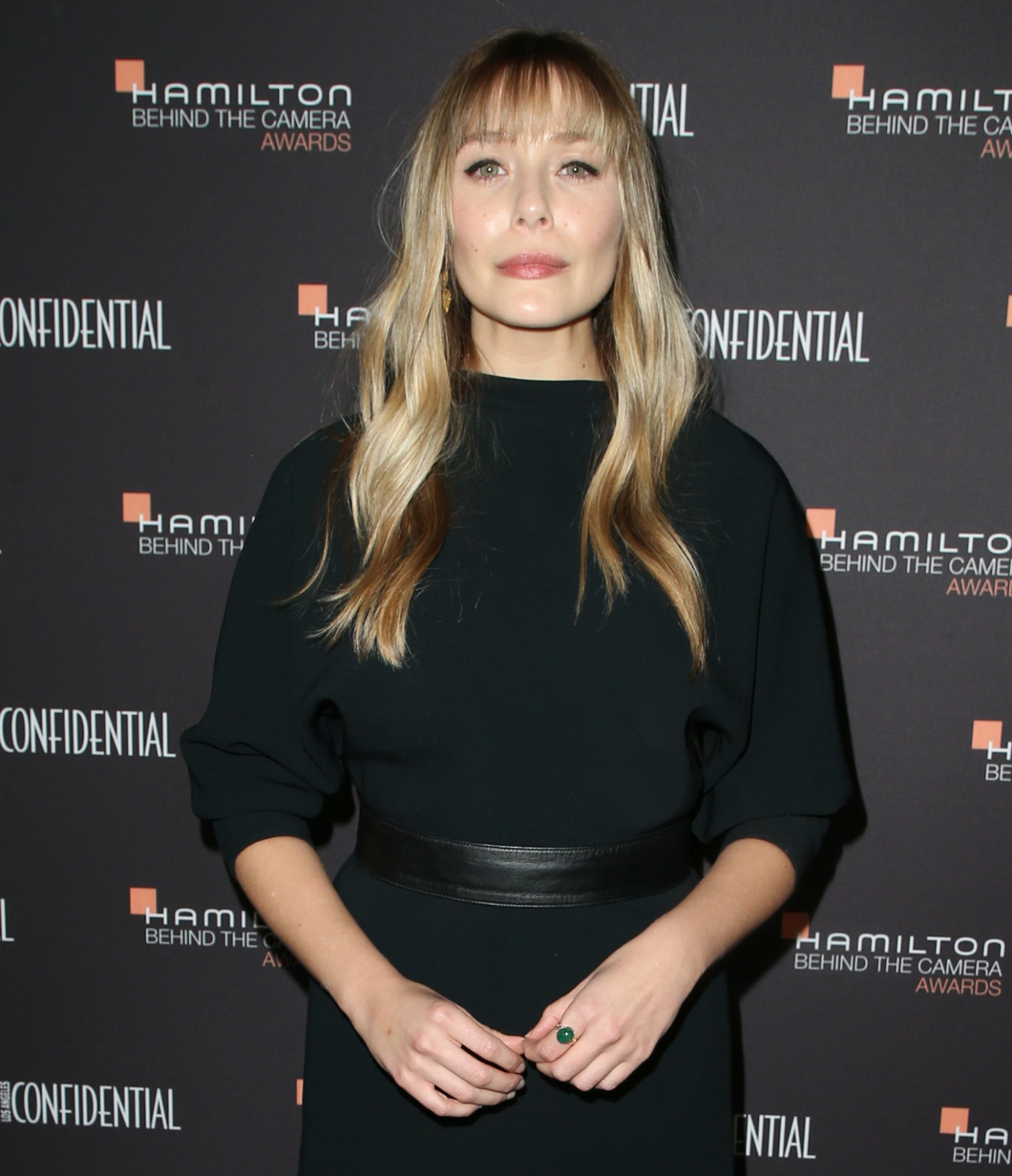 Photos courtesy of WENN.