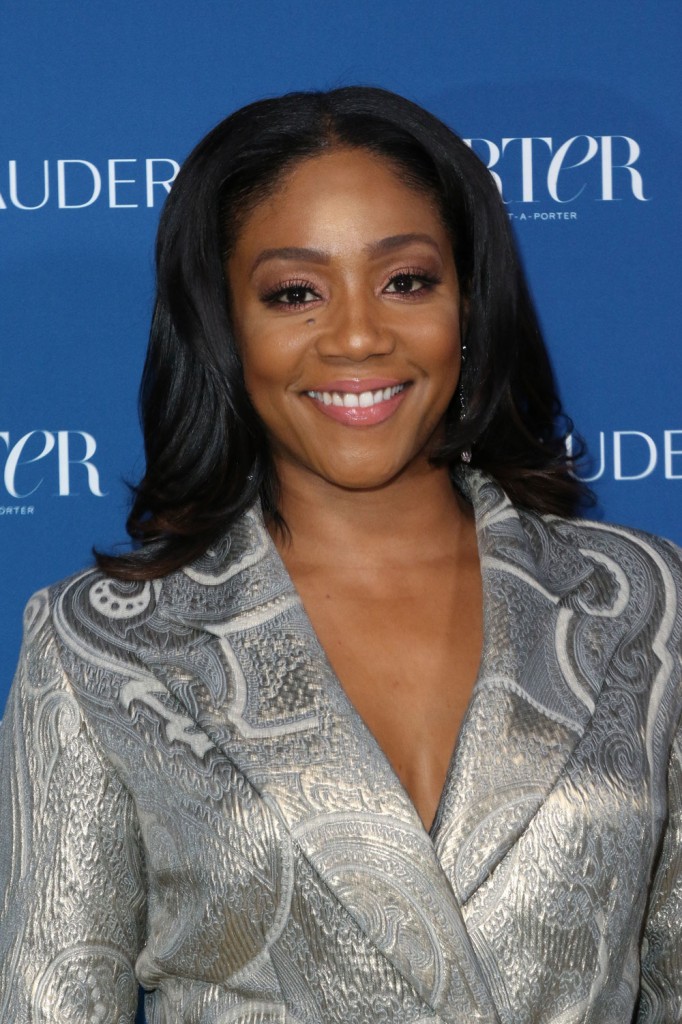 Do you remember that story Tiffany Haddish told about ditching a date at the movies because he smelled bad? Some of you thought that was rude and others said that women shouldn't be afraid to leave dates, especially if they're afraid for their safety. It turns out that stinky guy wasn't even her worst date. Tiffany did an interview with Buzzfeed where she said that her worst date was with a guy whose car stunk. Maybe she's talking about the same guy and both he and his car were foul-smelling, or maybe she just has awful luck with guys. She also said that another guy tried humping her – at Chili's. Here's what she told Buzzfeed and you can see the video below. She gets to play with puppies!
Considering your difficult past, what advice would you give to young kids who have big dreams, but feel stuck?
I would say move forward. Figure out what it is that you love to do, stay focused, stay focused, STAY FOCUSED! Do one thing every day toward your goal and get there. You will get there. No matter how bad something is right now, that means there's something good on the other side of that bad. Like, if a puppy takes a poop right now, I know that somebody in here has a plastic bag to get that poop up and get it out of here. See how that go?

Tell us your worst first date story
We don't have time for that, but I will tell you this: the man's car STANK! And to this day, I don't let men pick me up for dates. I meet them there, because I did not want — Oh shoot! That happened too! A mother f-er tried to hump me. That happened too. They tried to hump me for no — I was like, "Hello? We in Chili's, why you tryna hump me in the Chili's? Stop it."

What was the last Groupon you purchased?
An adult toy, because I broke the last one. I'm not really dating right now so, we have to do what we have to do. I like to call it: safe sex. And nobody does it like me.

What do you think your job would be if you weren't an actress or comedian?
I would be a sex education teacher, because I think it's very important to teach people how to have proper sex.
I wonder about Chili's as a first date but it's actually not that bad as it's low pressure. I prefer to do coffee or a walk in a crowded public place on a first date, but a casual establishment is a good idea too. Also Panera would be a good first date spot. I love Panera. I can relate to her story about the last thing she bought herself, she's actually talked about that before, calling batteries "a girl's best friend." (I remember her posting something about this to Instagram too.) The battery kind are usually weak though. Oh that reminds me of this very raunchy comedy special I saw on Netflix this weekend, The Degenerates. Liza Treyger's episode was very good, and she brought up this issue. (I'm talking around it because of the advertisers.) Yamaneika Saunders was the standout though, she was hilarious. I need to look up more of Tiffany's standup routines. I watched some a few months ago on YouTube and she was pretty good.
Here's the video! It's always worth a break to watch an interview with Tiffany, the puppies are just a bonus.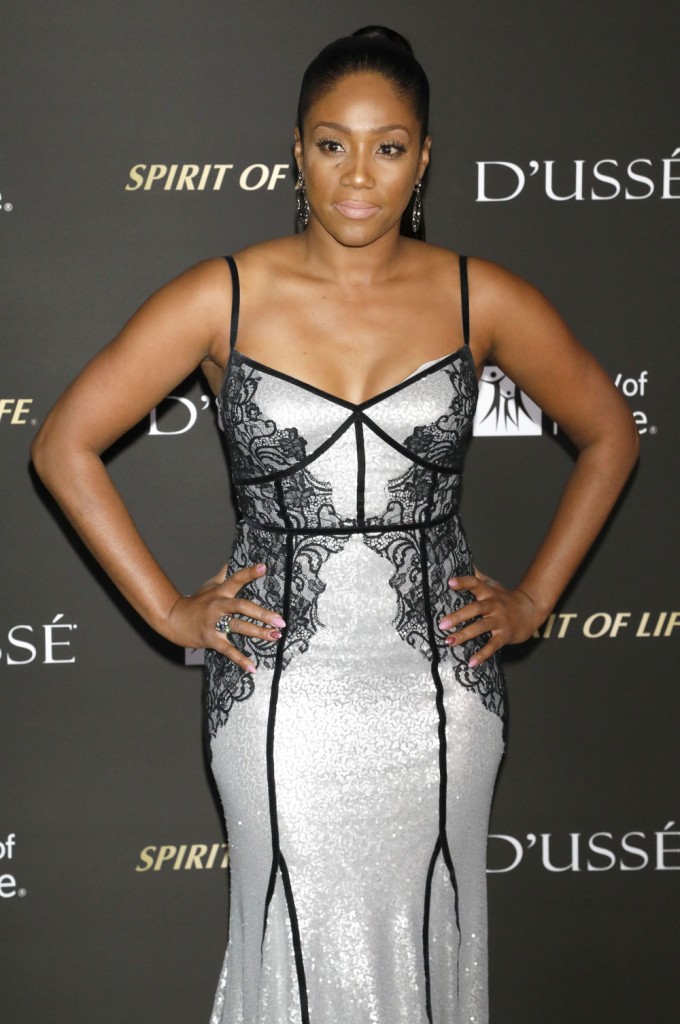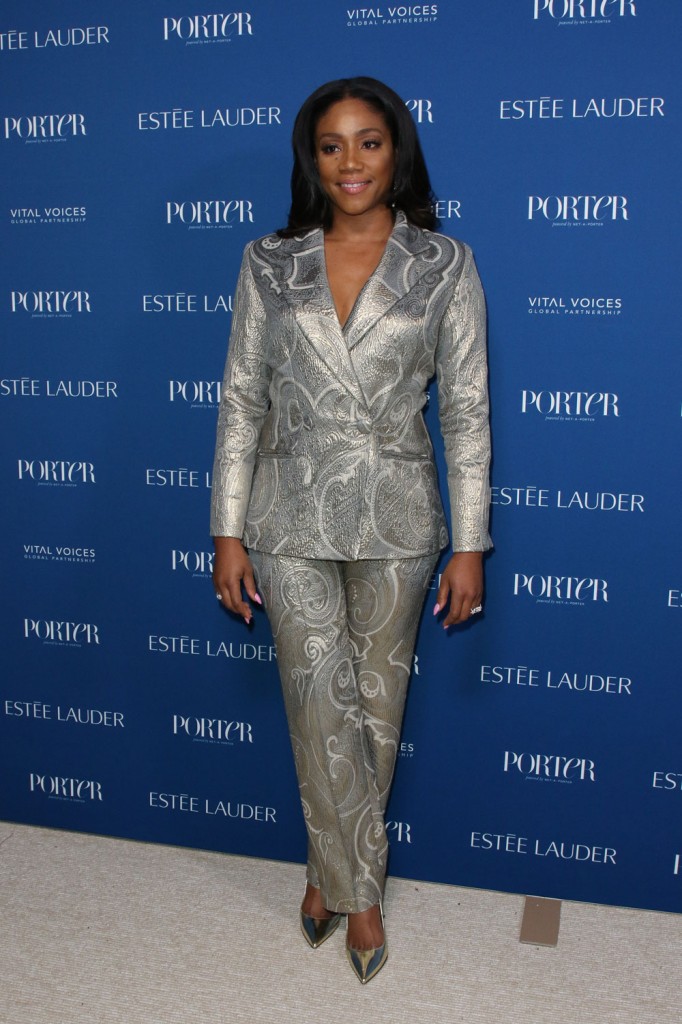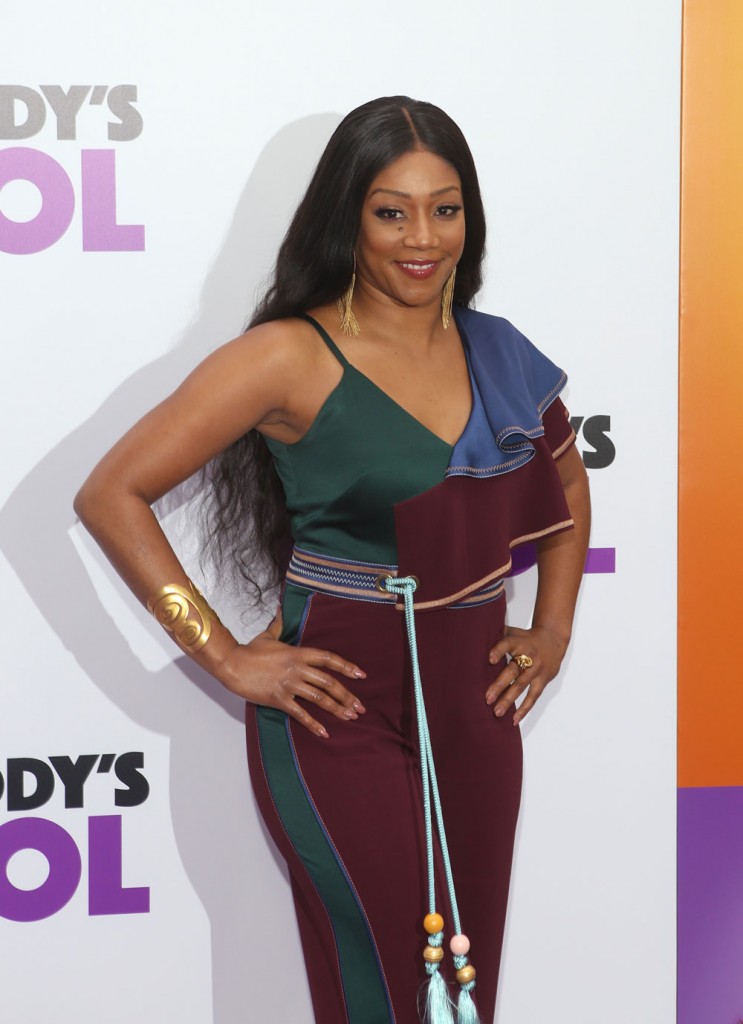 photos credit: WENN