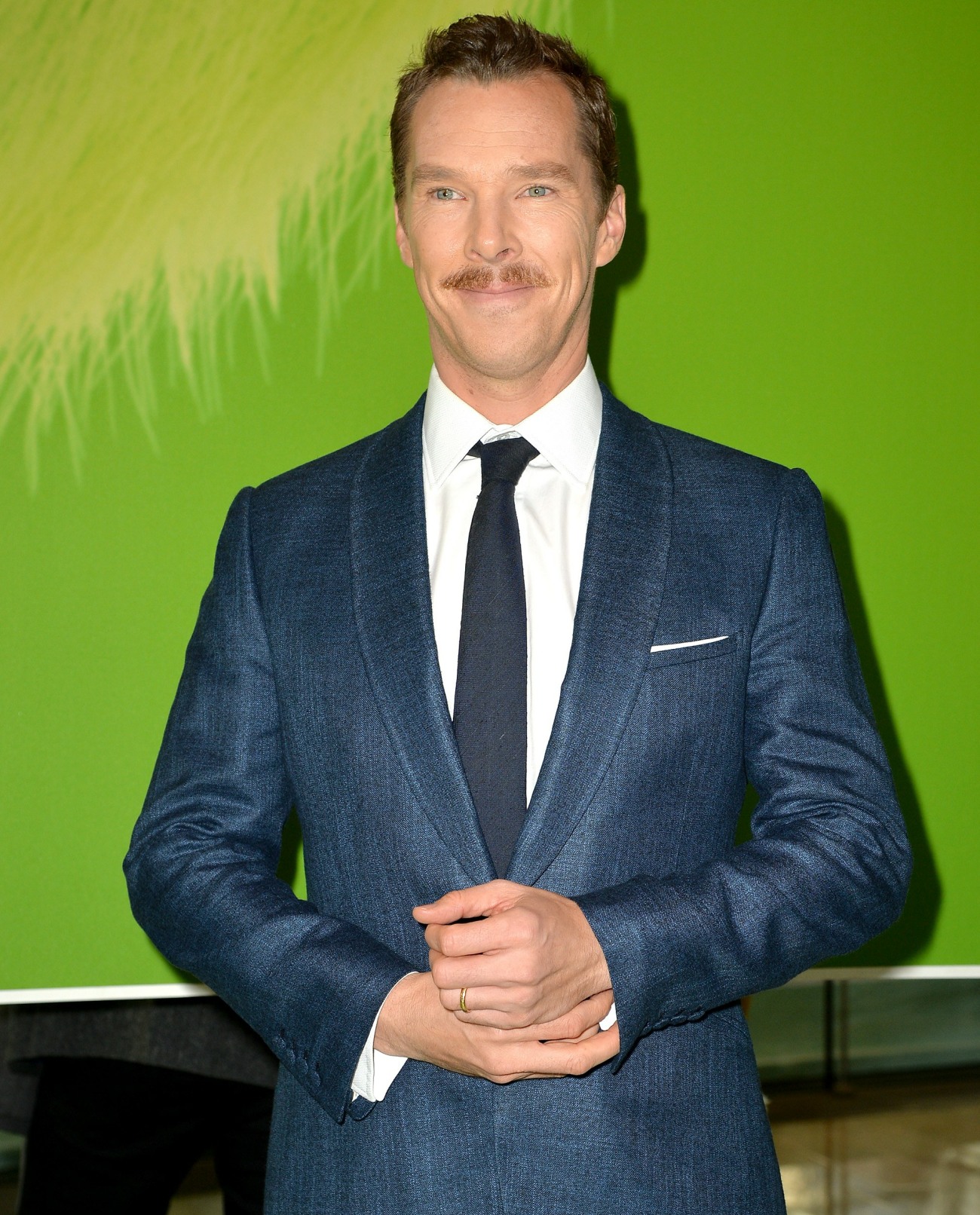 Here are some photos of Benedict Cumberbatch and his gross mustache at last weekend's premiere of The Grinch. Bendy voices The Grinch, because I guess we needed a new animated version or something. Like, I never thought that all-lady remakes of classic films "destroyed childhoods," but I do think making new animated versions of already-classic animated films does legitimately destroy childhoods. The OG Grinch is amazing. Anyway, it happened and I'm sure a lot of kids want to see the new Grinch. Benedict is front and center for the promotion, which is unfortunate because he's also working a new movie, thus this gross little 'stache. Anyway, the Cumberstache is not the reason for this post. The reason for this post is Benedict's Very British Tantrum™ about tea.
Never talk to Benedict Cumberbatch about chamomile tea. He's really not a fan, and he wants you to know it. The Sherlock star found an unlikely verbal punchbag on Absolute Radio when he launched into a rant about the calming beverage while promoting his new film, The Grinch.

Cumberbatch, 42, told Dave Berry: "Shall I just really vent now? I'm sick of chamomile tea being called tea. It's not tea! Tea is a green leaf that comes mainly from the foothills of India and South America – places that have beautiful mountains. It needs to be a sub-tropical, alpine climate. It's a very specific process. Chamomile is not grown in these environments. So, that's not a tea." The star then imitated American's asking whether he wanted sweetener or milk in his chamomile.
British media outlets were all in a tizzy about The Great Chamomile Debate of 2018, or TeaGate '18. I guess… props to Benedict for educating all of us American savages about the technicalities of the "tea" label? I think it's easily been 20 years since I had a cup of chamomile, and yes, I've always considered it tea, my bad, I guess. I'm not much of a hot-tea drinker at this point, so I don't have any strong feelings about this particular debate, or HOW tea should be seeped, or poured, or what needs to go in your tea and what should go in your cup first. Just my opinion: only British people care about those debates. Let them argue amongst themselves.
But what are we supposed to call Chamomile "tea" now? Chamomile steeped beverage? Chamomile-Flavored Hot Water?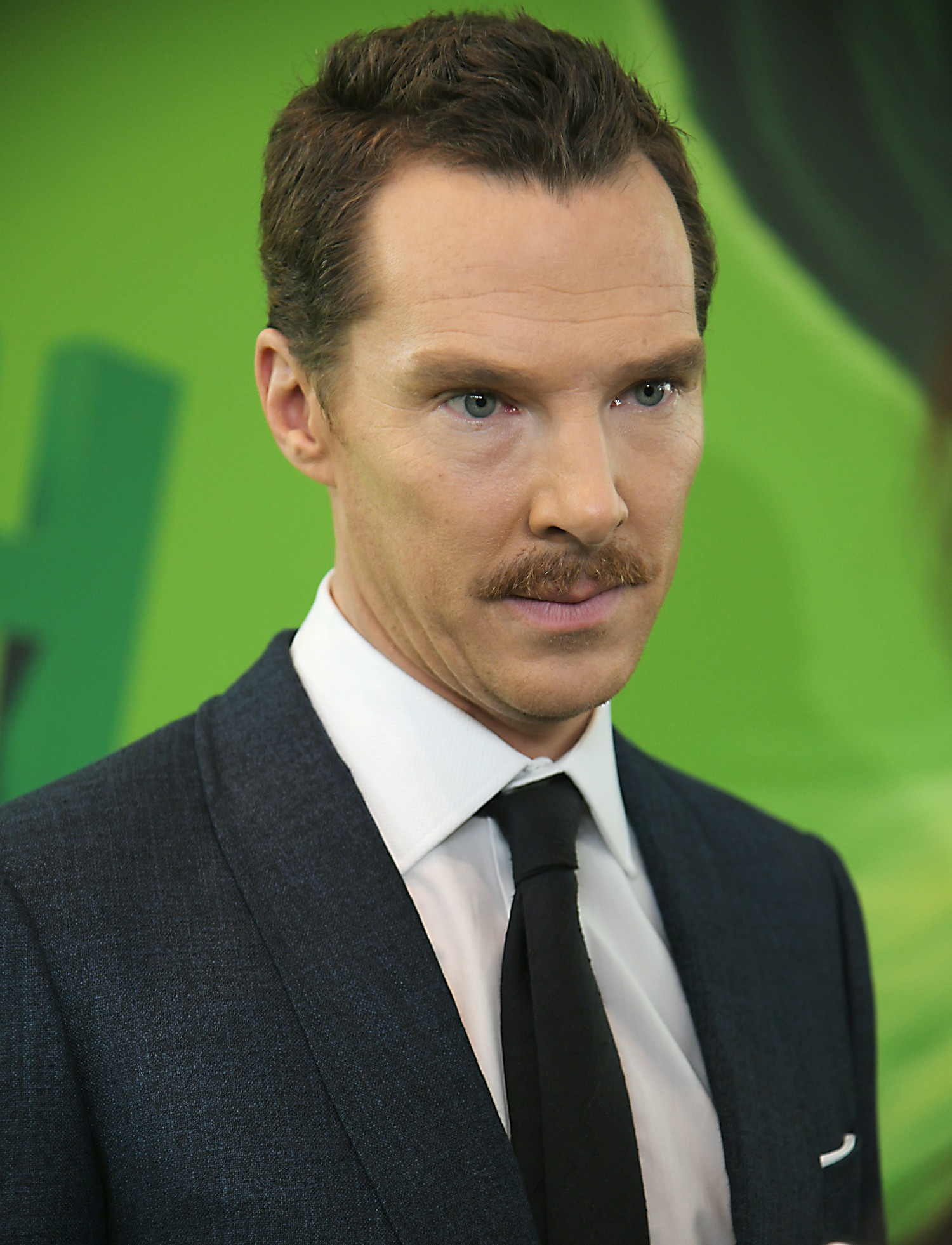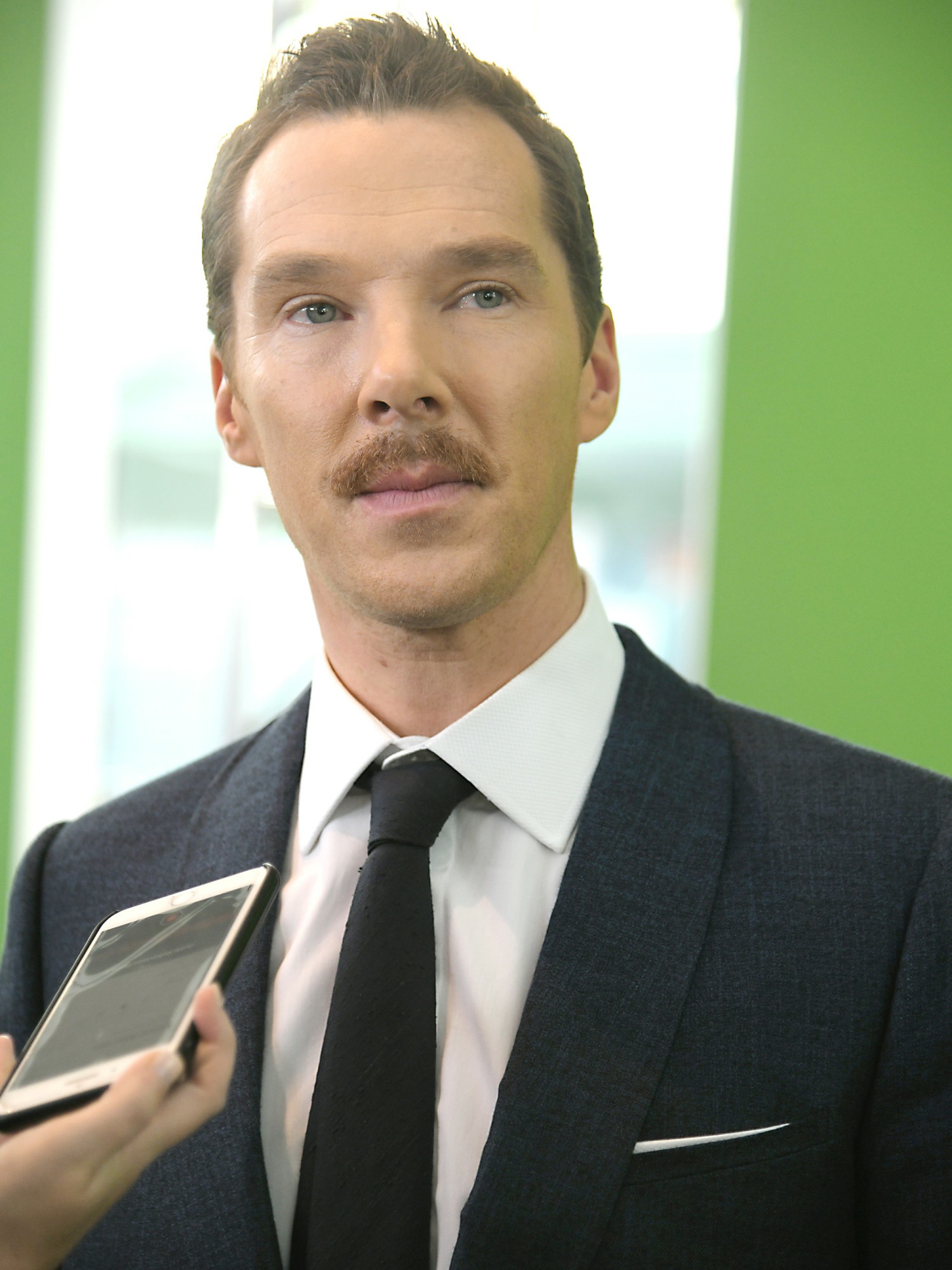 Photos courtesy of Avalon Red and Backgrid.