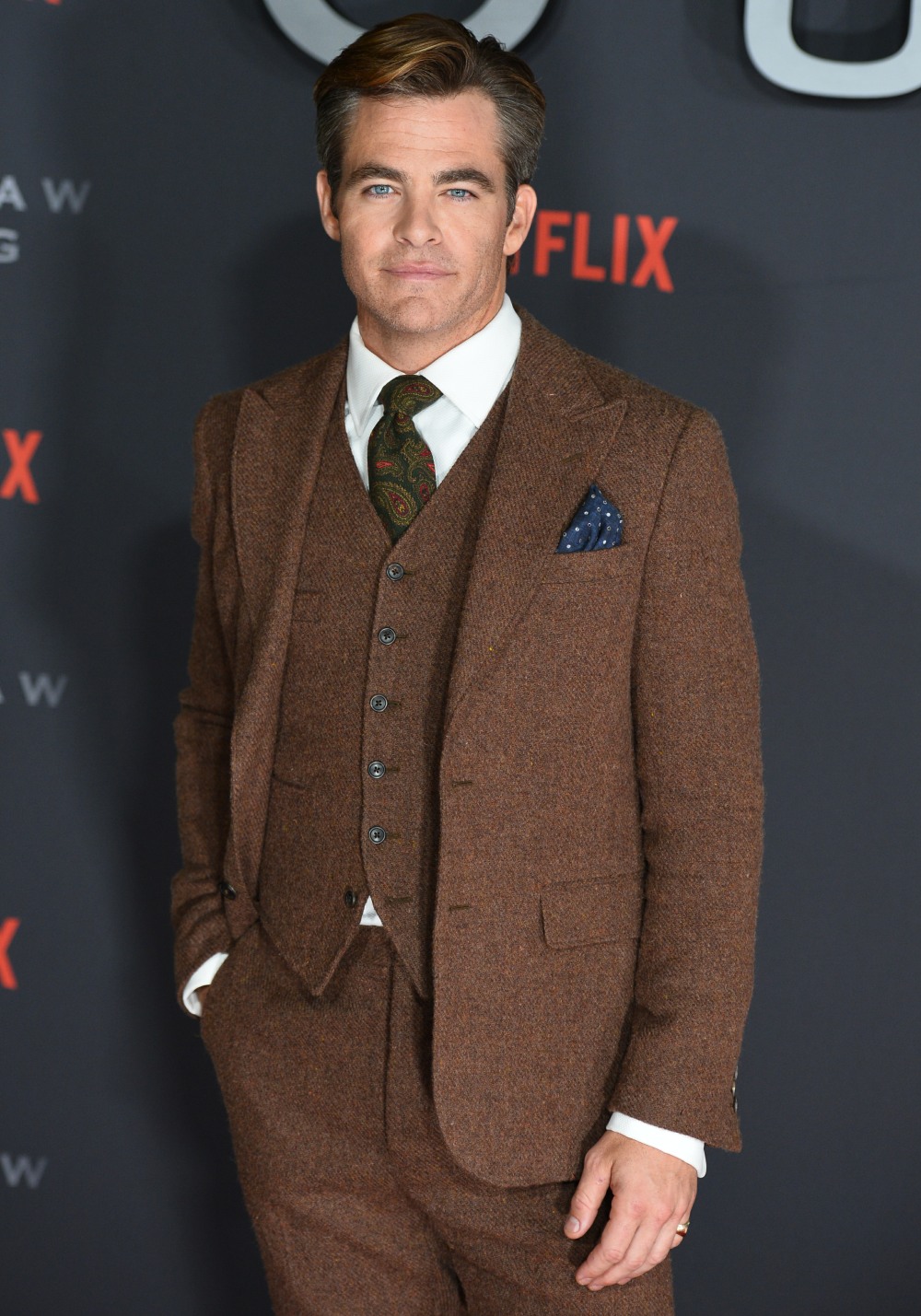 Here are some photos of Chris Pine at the Edinburgh premiere of Netflix's Outlaw King, where Pine plays Robert the Bruce. The premiere was last month, I just never got around to posting these excellently tweedy photos. Pine is such a dandy – he loves to experiment with different colors and textures, and very few celebrity men would have attempted a three-piece brown tweed suit. He looks like a hot Scottish professor.
Anyway, as we've heard over and over again, Chris Pine goes full-frontal in Outlaw King. There's a brief scene where he's bathing and the Pine Tree is seen by all. Since on-screen male frontal nudity happens so rarely, the few men who do show off their bits and pieces tend to get compared to one another. The last guy who got a lot of attention for his full-frontal nudity was Michael Fassbender in Shame. So, obviously:
Chris Pine assures he's equally as impressive as Michael Fassbender in their full-frontal nude scenes, even though Pine's only naked onscreen for a fraction of the time.

"A lot has been made about me being nude, and quite honestly, I'm only naked for — it's no Fassbender situation," Pine, 38, told BBC Radio 1 on Tuesday. Pine was referencing Fassbender's infamous nude scene in Steve McQueen's 2011 sex addiction film "Shame."

Still, make no mistake: He's not intimidated by Fassbender's member, quipping, "I mean, I'd certainly match him."

Pine explained of his choice to go briefly full frontal in a bathing scene in "Outlaw King," "Underneath the emperor's clothes, he's a naked person. I want to see the animal and I want to see the king."
I remember the press around Shame and Fassbender's bits, and I still think that whole conversation/obsession was unique because… um, everyone was like "mother of God, he's hung like a horse." Plus, Shame was this weird, artsy film about sex addiction and I'm still a little bit mad that Fassbender wasn't nominated for an Oscar for it. My point is that the conversation around Fassbender felt organic, because people were genuinely surprised by all of it – the nudity, the quality of the film, and his performance. I love Pine, but the conversation around the Pine Tree is different, and there's something inorganic about it. Pine REALLY wants to talk about it, and he's really using the Pine Tree conversation to promote the movie. As for Pine's claim that "I'd certainly match him," I'm going to need a side-by-side comparison in person to make a final ruling on this. Sorry, I don't make the rules.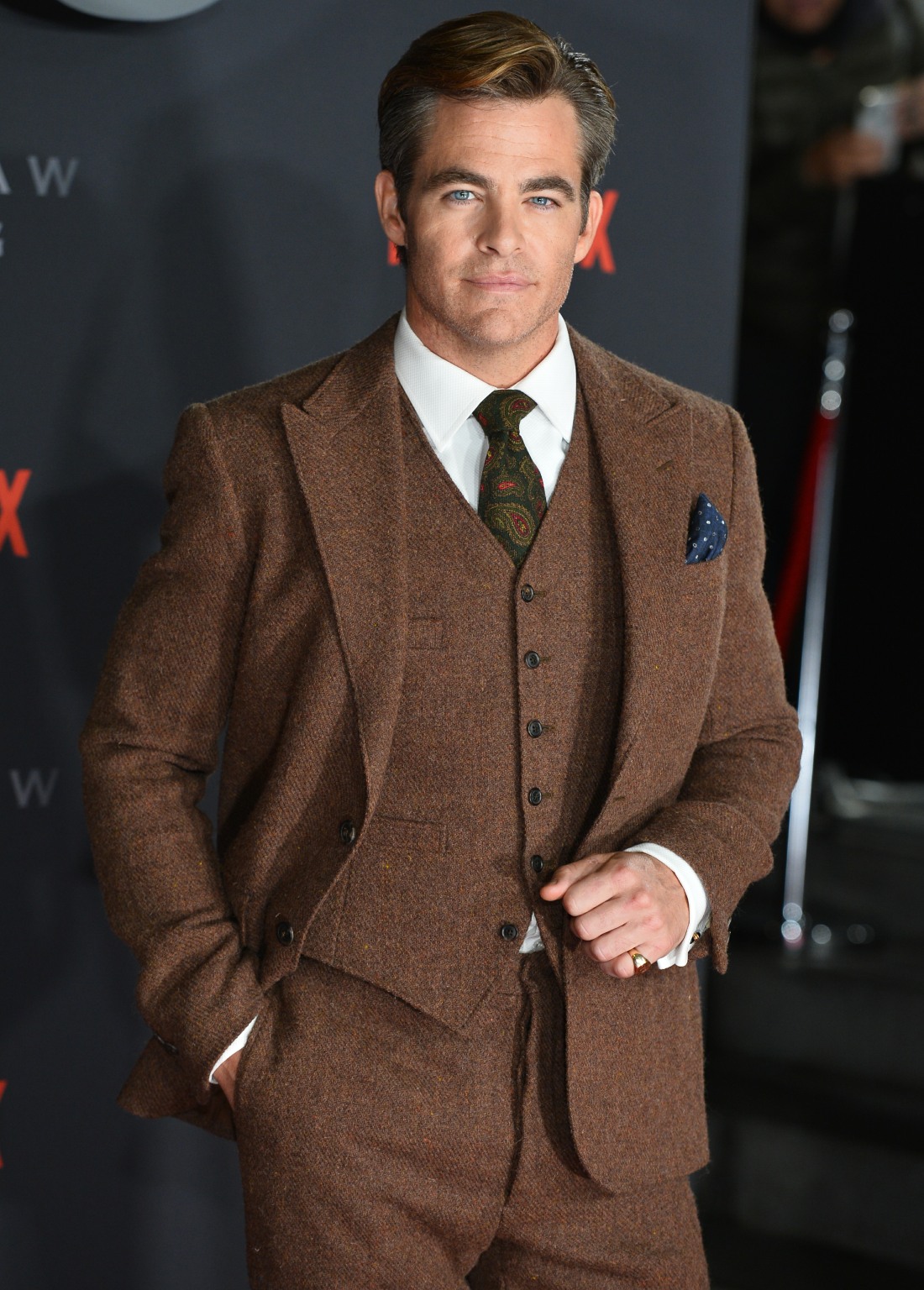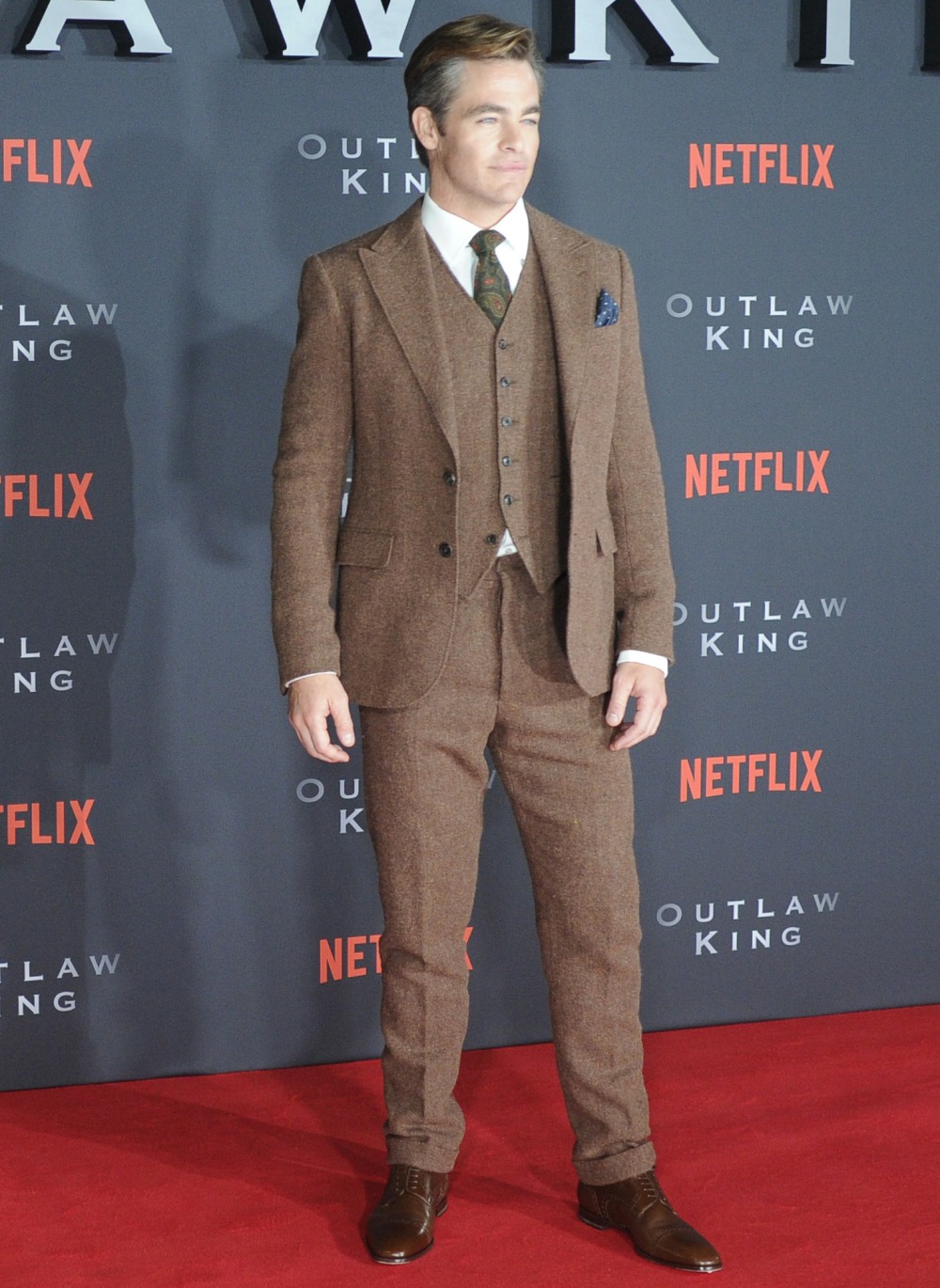 Photos courtesy of WENN.