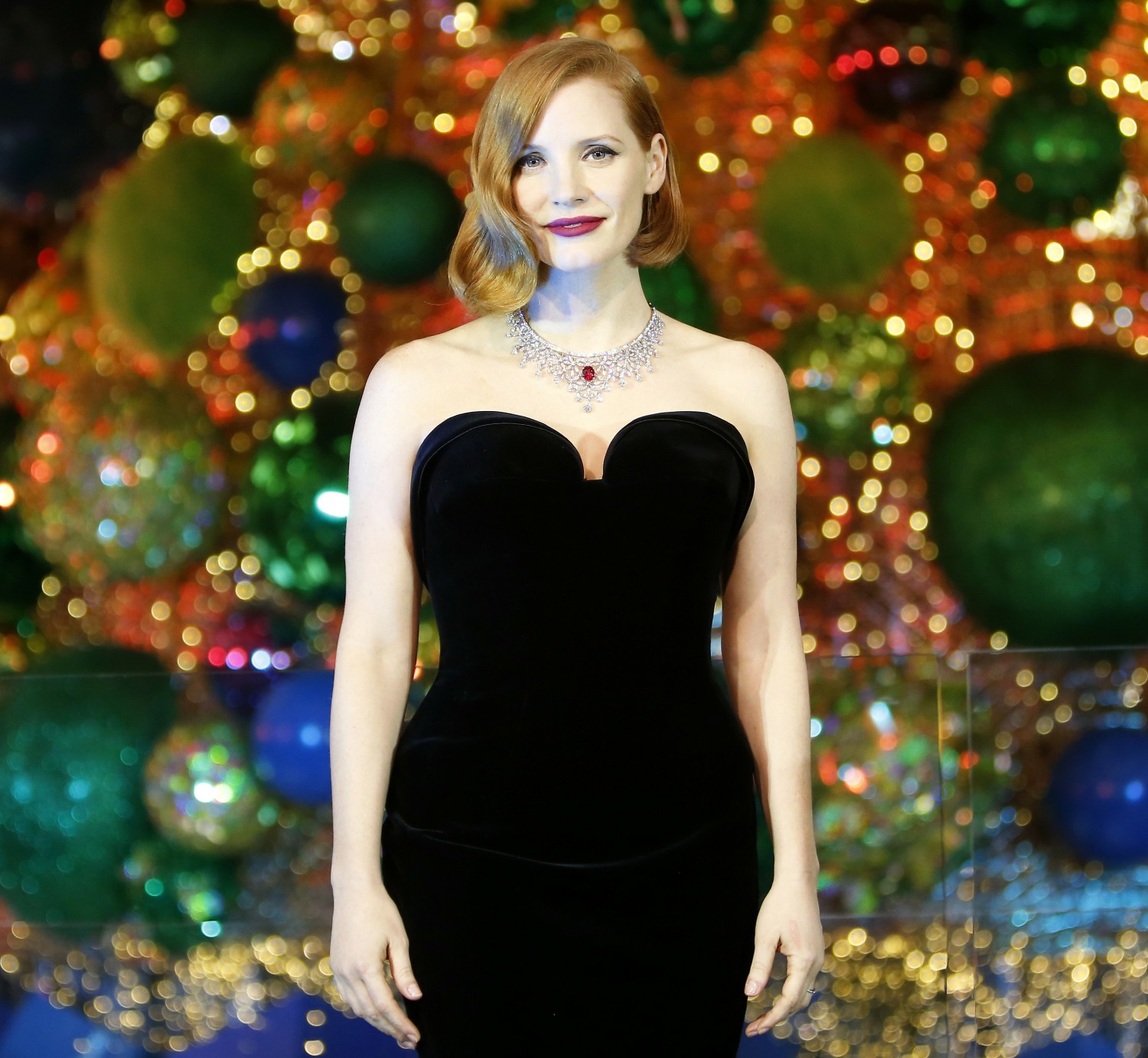 This is my favorite time of year, honestly. Post-Halloween to Christmas is my favorite time of year. The air is crisp, everything smells like ginger and cinnamon and freshly baked goods. People put up sparkly lights and Christmas trees and light lots of candles. I know a lot of people feel stressed out at this time of year, and to those people, I'm sorry if this is a rough time for you. But I still love it.
Anyway, these photos of Jessica Chastain just reminded me of how much I love this time of year. They also reminded me of the fact that celebrities should really stop complaining about how rough their lives are. Jessica Chastain got paid to put on a pretty velvet dress and a gorgeous diamond-and-ruby necklace and then push a button to light up a Christmas tree in a French department store. Think of how much she got paid, and for what. She got to fly to Paris, stay in a nice hotel for a night or two, get her hair and makeup done and push a button.
Chastain got this gig because she's an ambassador for Piaget, the watch company. Piaget was one of the sponsors for the Paris department store Galeries Lafayette's Christmas window. Basically, this is all just… capitalism. Galeries Lafayette wants people to actually come into the store and shop instead of ordering all of their Christmas presents online. I would have asked to keep that amazing necklace. And good lord, I love it when people start wearing velvet!!
Meanwhile, you might have heard a rumor that Jessica recently adopted a child. I can't find anything about this in any major outlet, and as far as I can see, it was just a random rumor that started on social media. Access Online has a video refuting the adoption story, so I don't know what to tell you.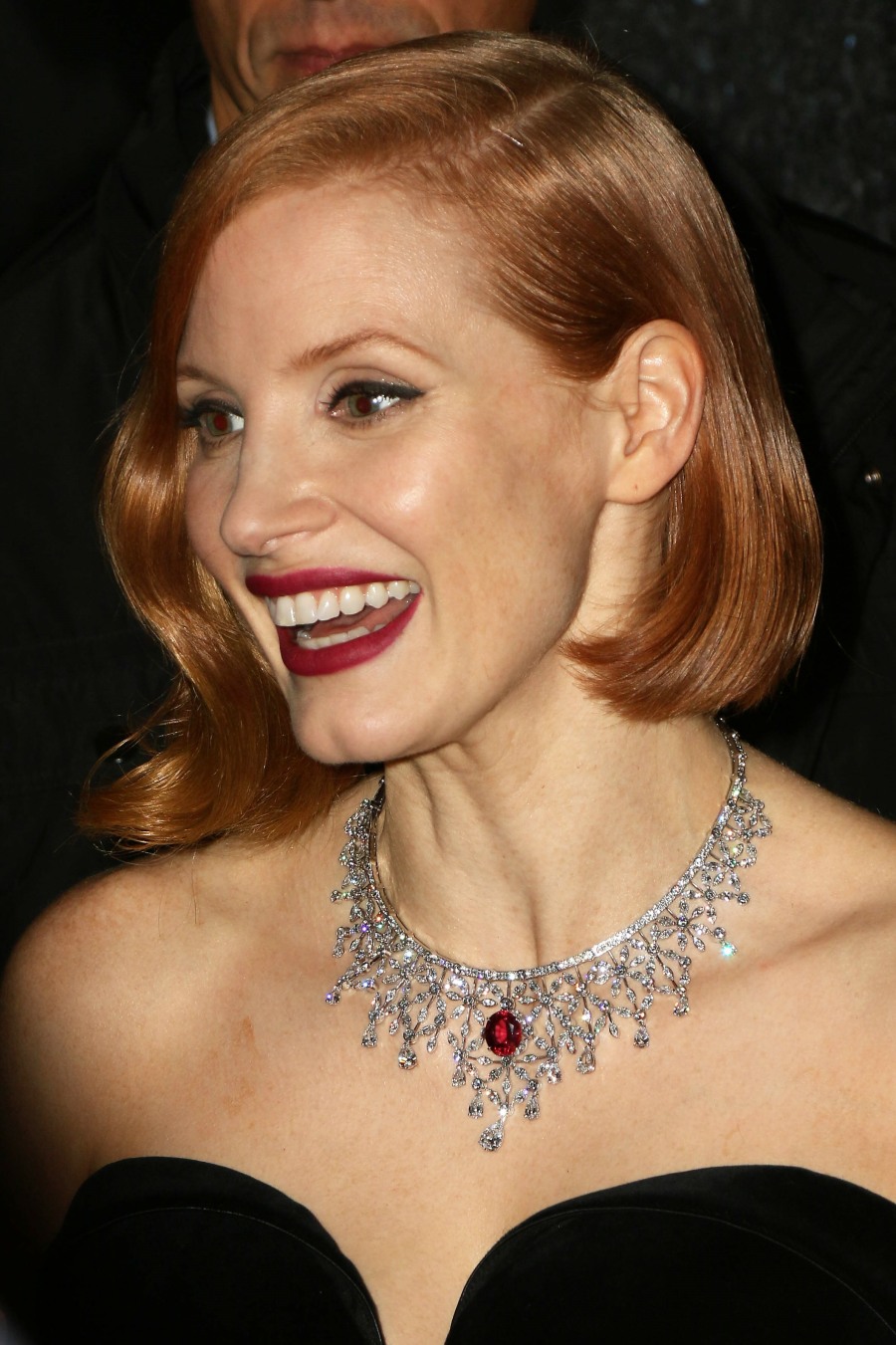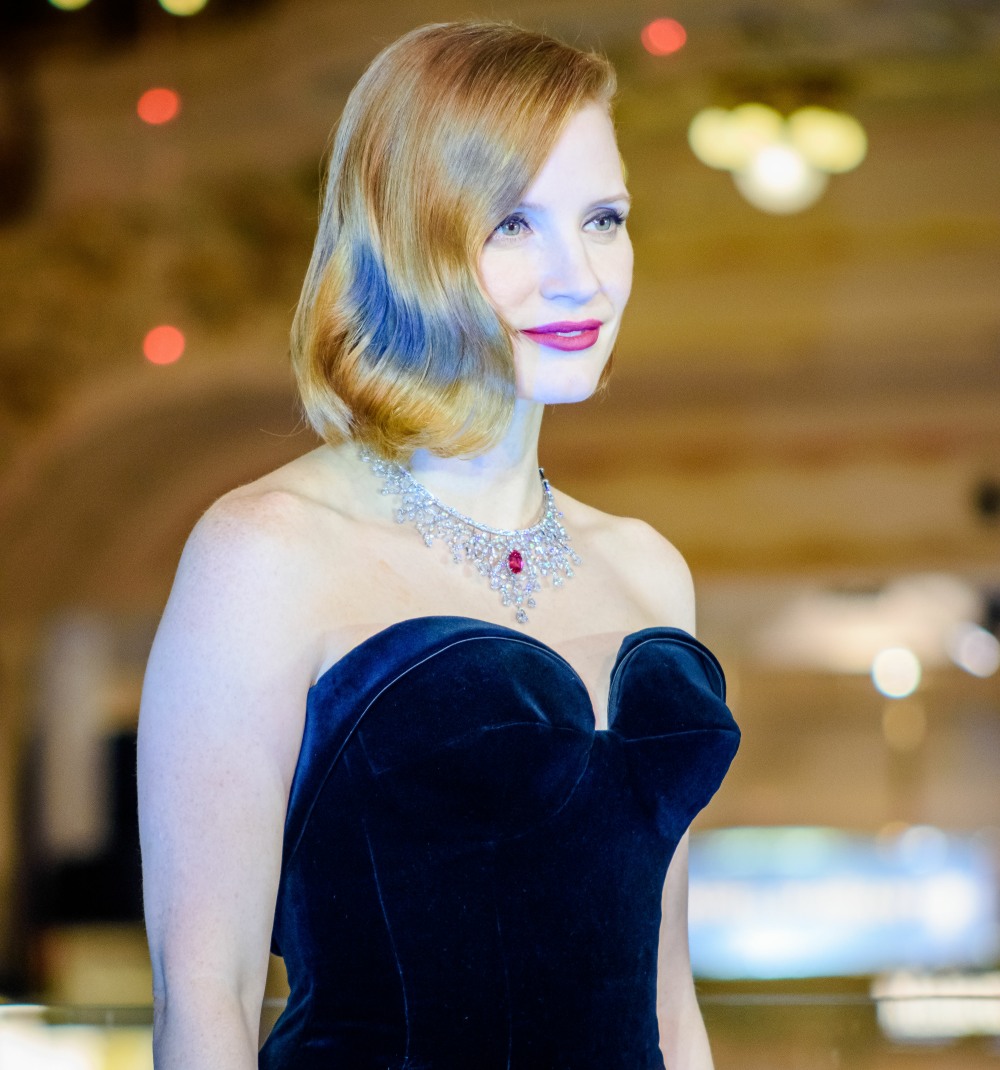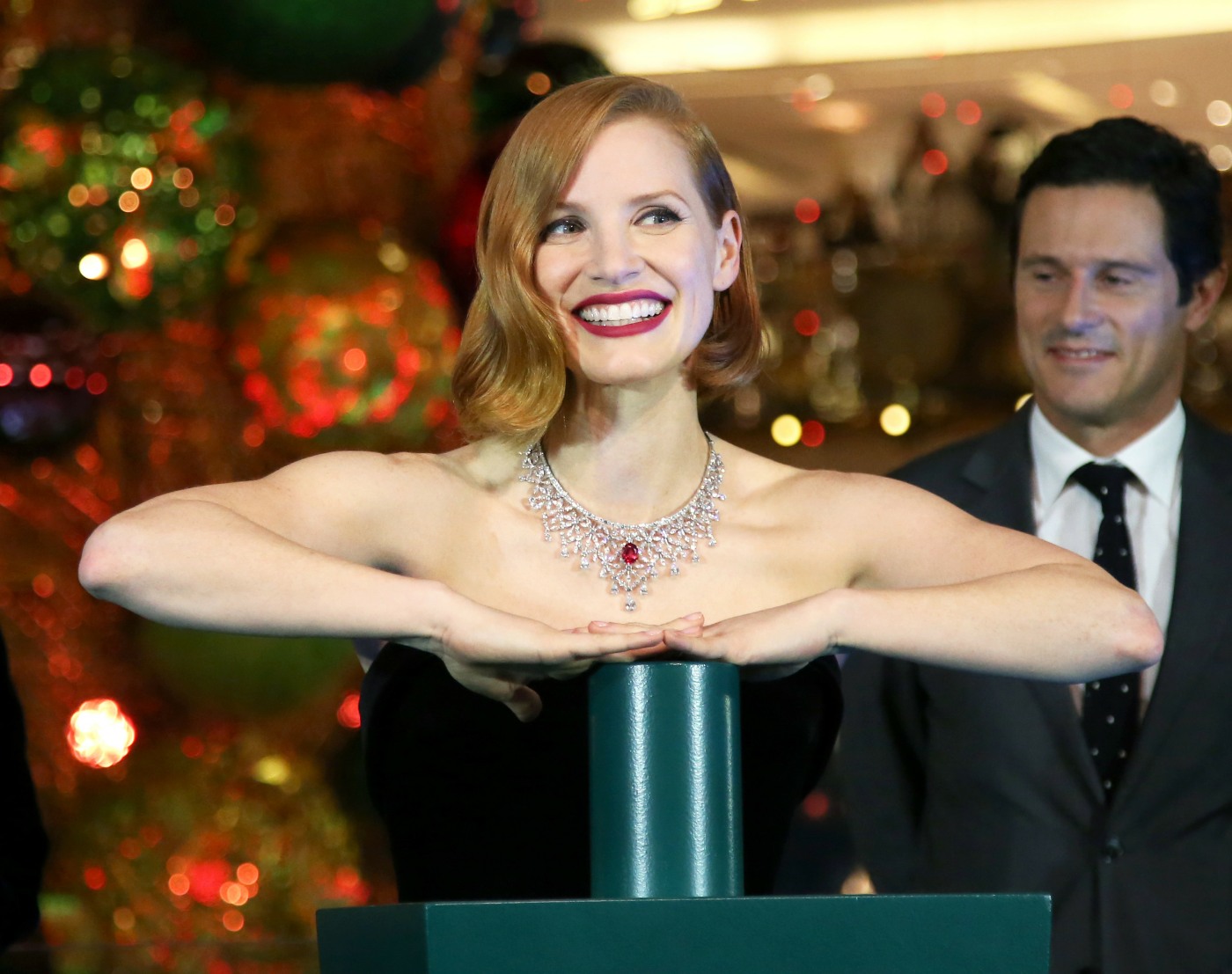 Photos courtesy of WENN.