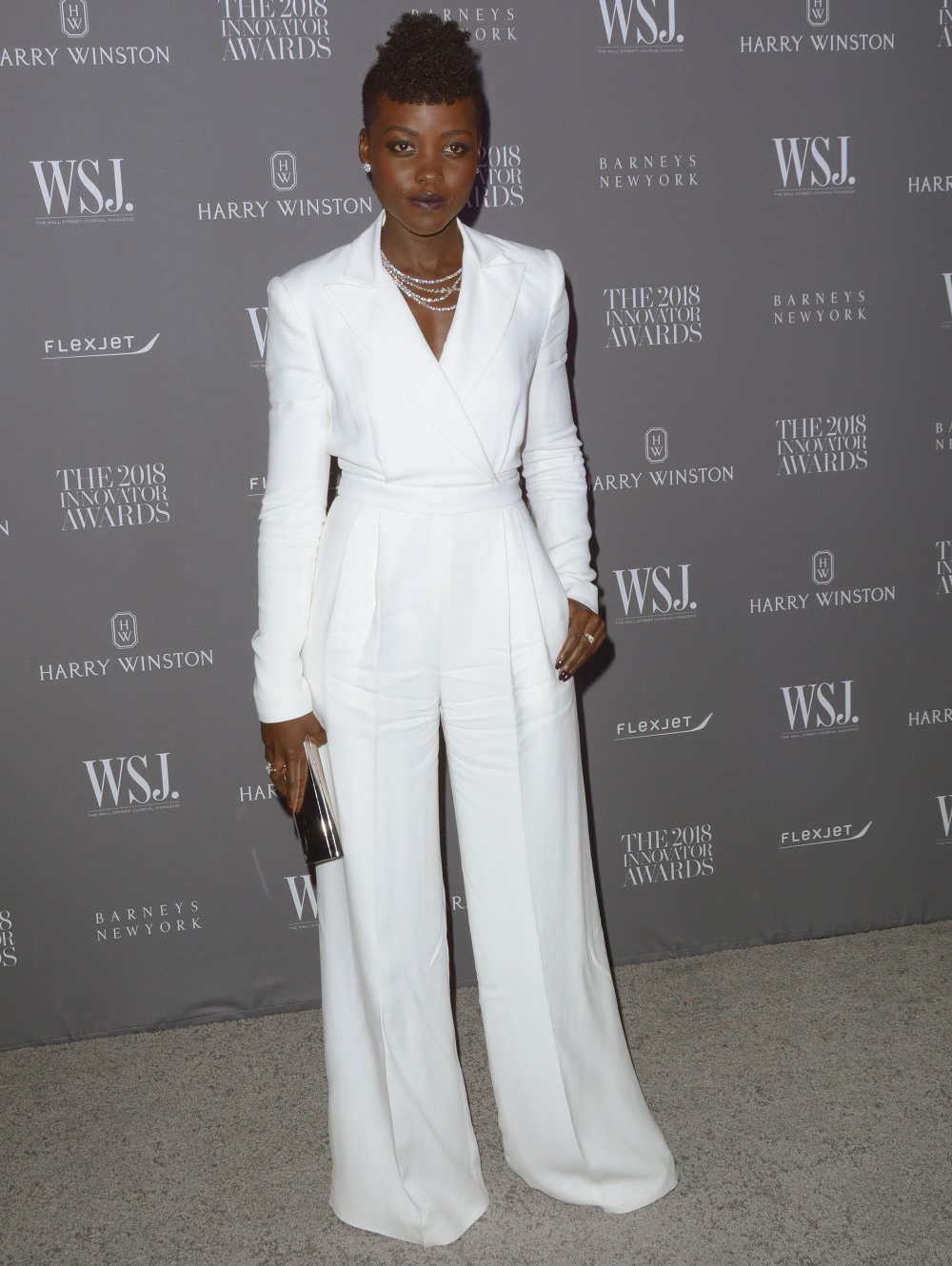 Here are some photos from the Wall Street Journal's event last night in New York, at MoMA. It was the WSJ. Magazine Innovator Awards, which… it's just some random "awards" thing where they honor celebrities, media figures, fashion designers and creative types, all of whom have recently appeared on the cover of WSJ. Magazine. Let's start with Lupita Nyong'o in a stunning white suit. I want this suit. I would wear the hell out of this suit. The diamonds really make it pop.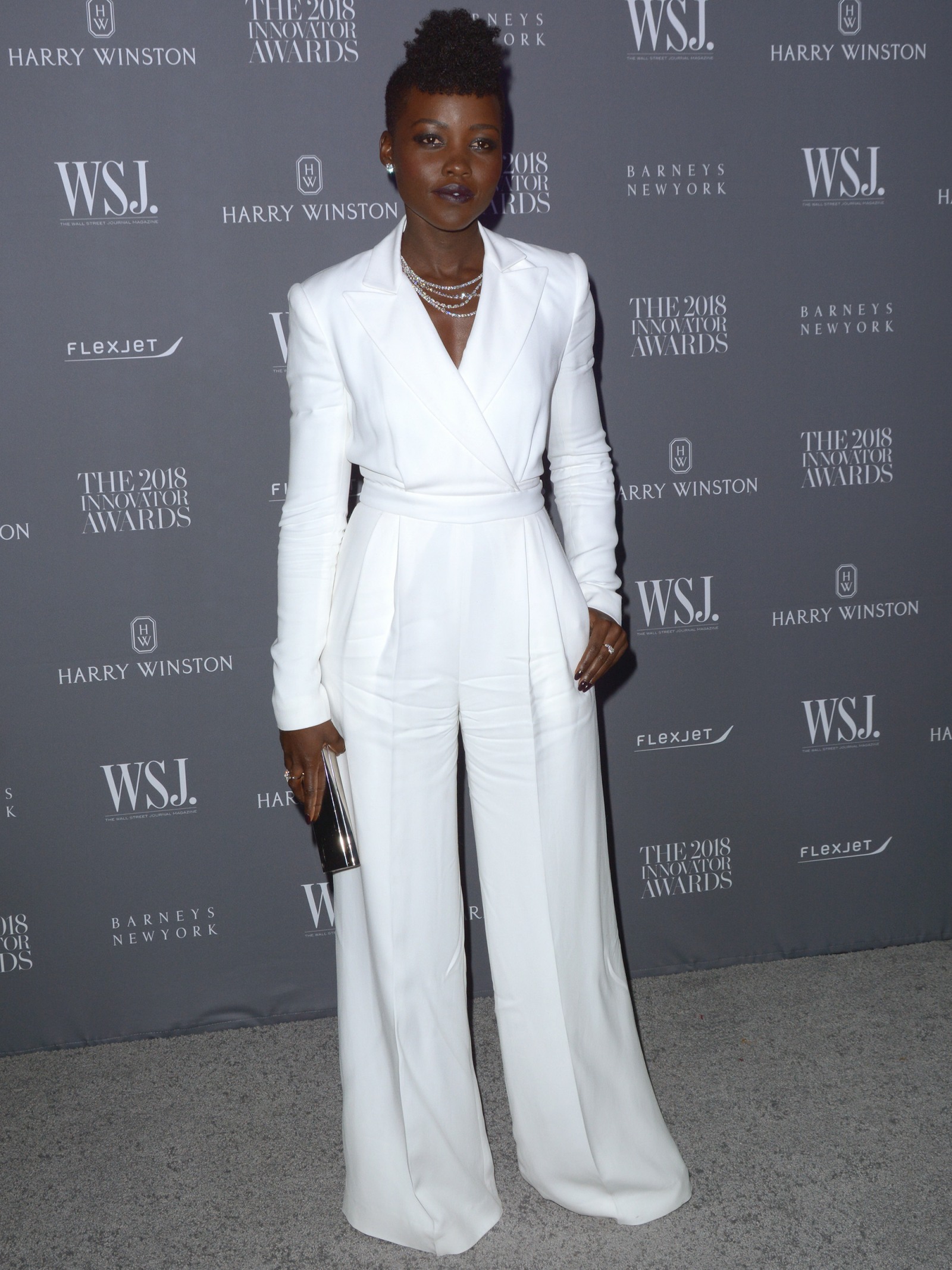 Chrissy Teigen and John Legend – like, I know many of you love Chrissy, and I totally know that John Legend is incredibly accomplished and he gets invited to a million events every year. But I'd really like it if both Chrissy and John take the red-carpet appearances down a notch? Because they're like the new Kate Hudson – they go to the opening of an envelope these days.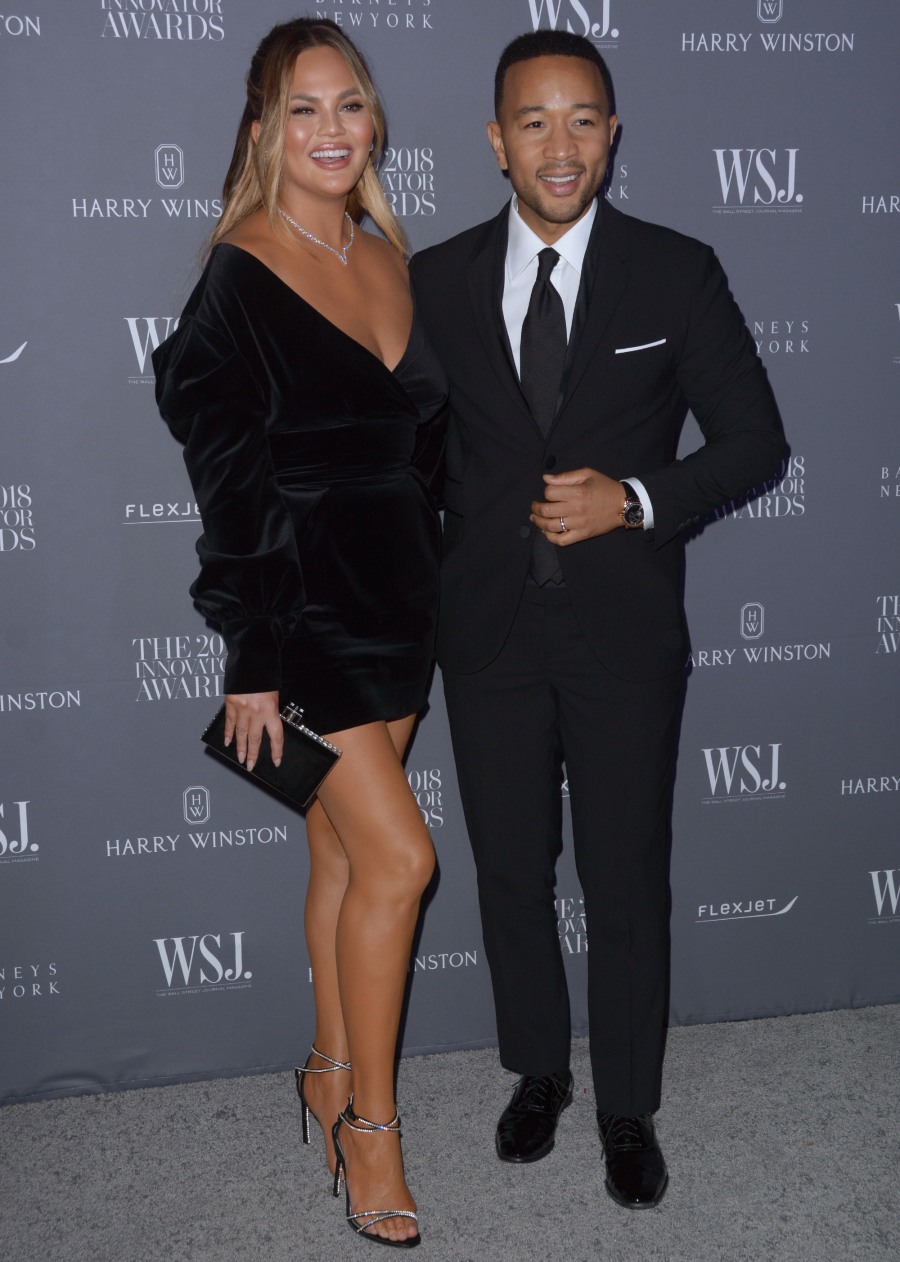 Is it wrong to want Alex Skarsgard's turtleneck? The t-neck is cute. The suit, not so much.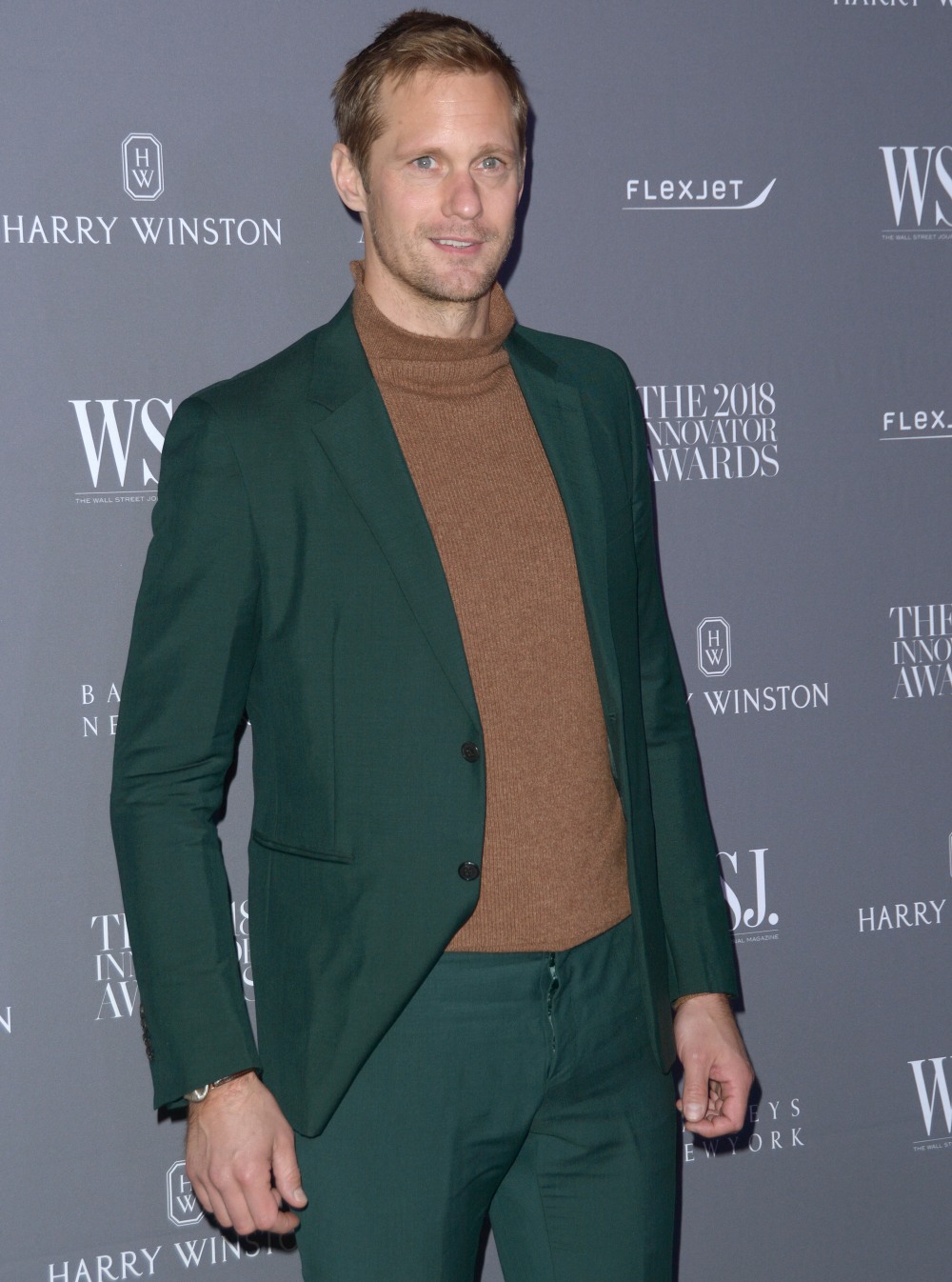 Cara Delevingne's outfit would have been really cute if she remembered where she put her real blouse.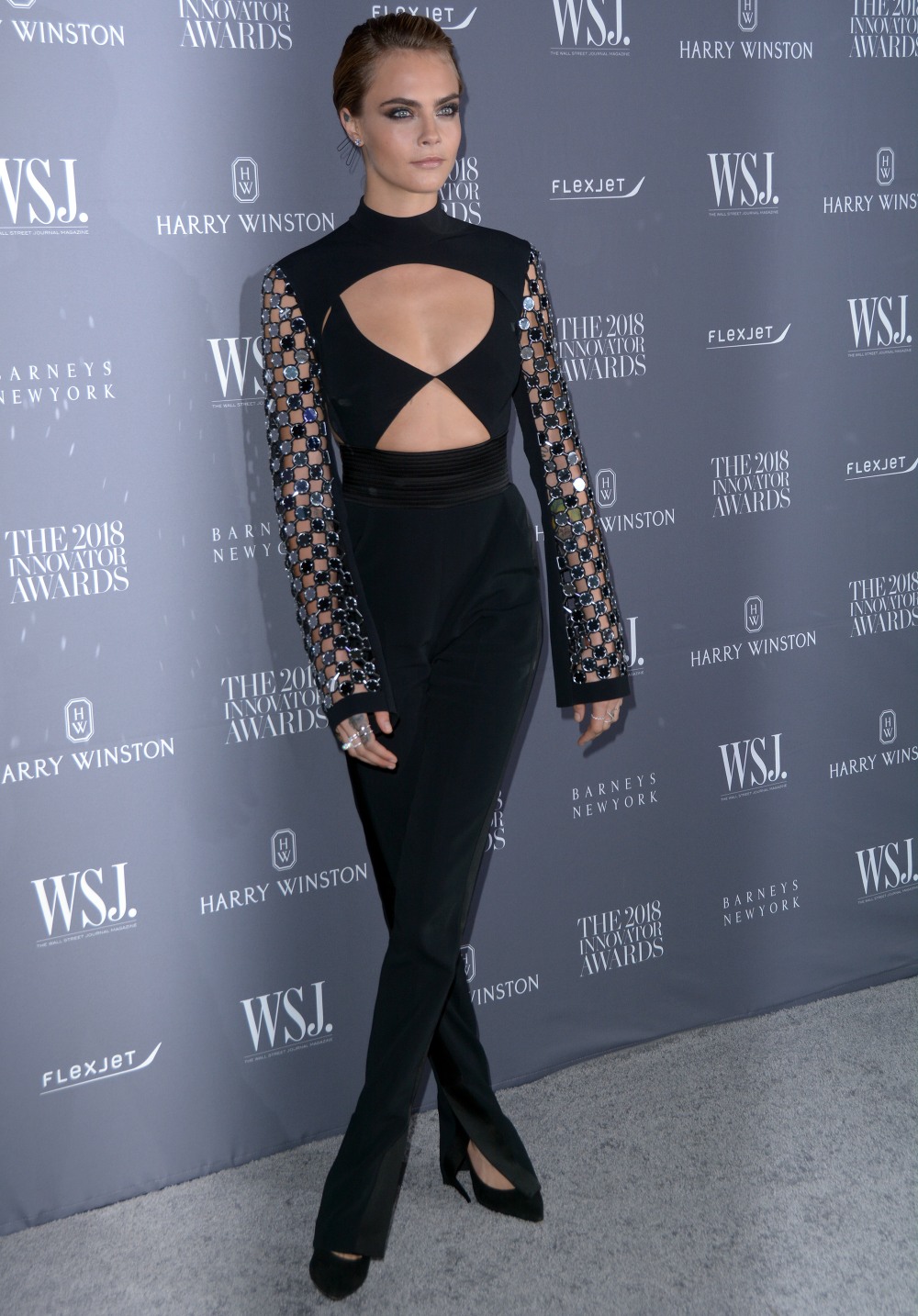 Photos courtesy of WENN.