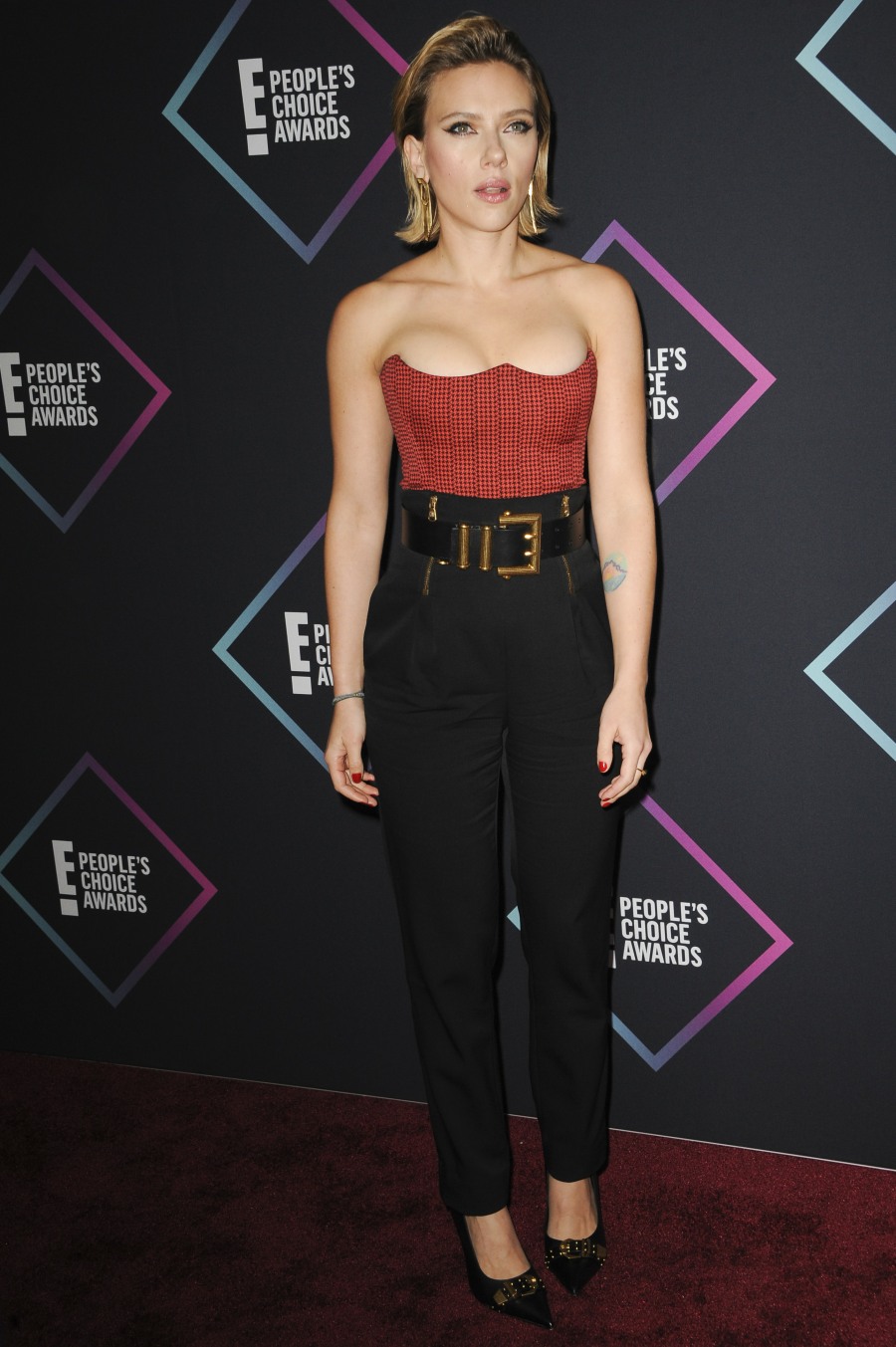 Here are some photos from last night's People's Choice Awards. Let me tell you something, kids: I remember a time when the People's Choice Awards were the start of the awards season, and they aired the first week in January. People treated the PCAs like a joke back then, but for the past few years, they've been bringing up the PCAs earlier and earlier. I think they're hoping it makes the PCAs more relevant. They are not. Fifty Shades Freed won Best Drama. You can see the full list of winners here.
This year's PCAs got a half-decent turnout, mostly because celebrities are told in advance that if they show up, they'll win *something*. Scarlett Johansson took home the "Movie Actress 2018" award. Yeah, I don't know about that, but sure. She wore this Versace ensemble which… is kind of odd. I get the bustier, and I know what she's trying to accomplish there. But the high-waisted trousers with waist zippers and a chunky belt? What??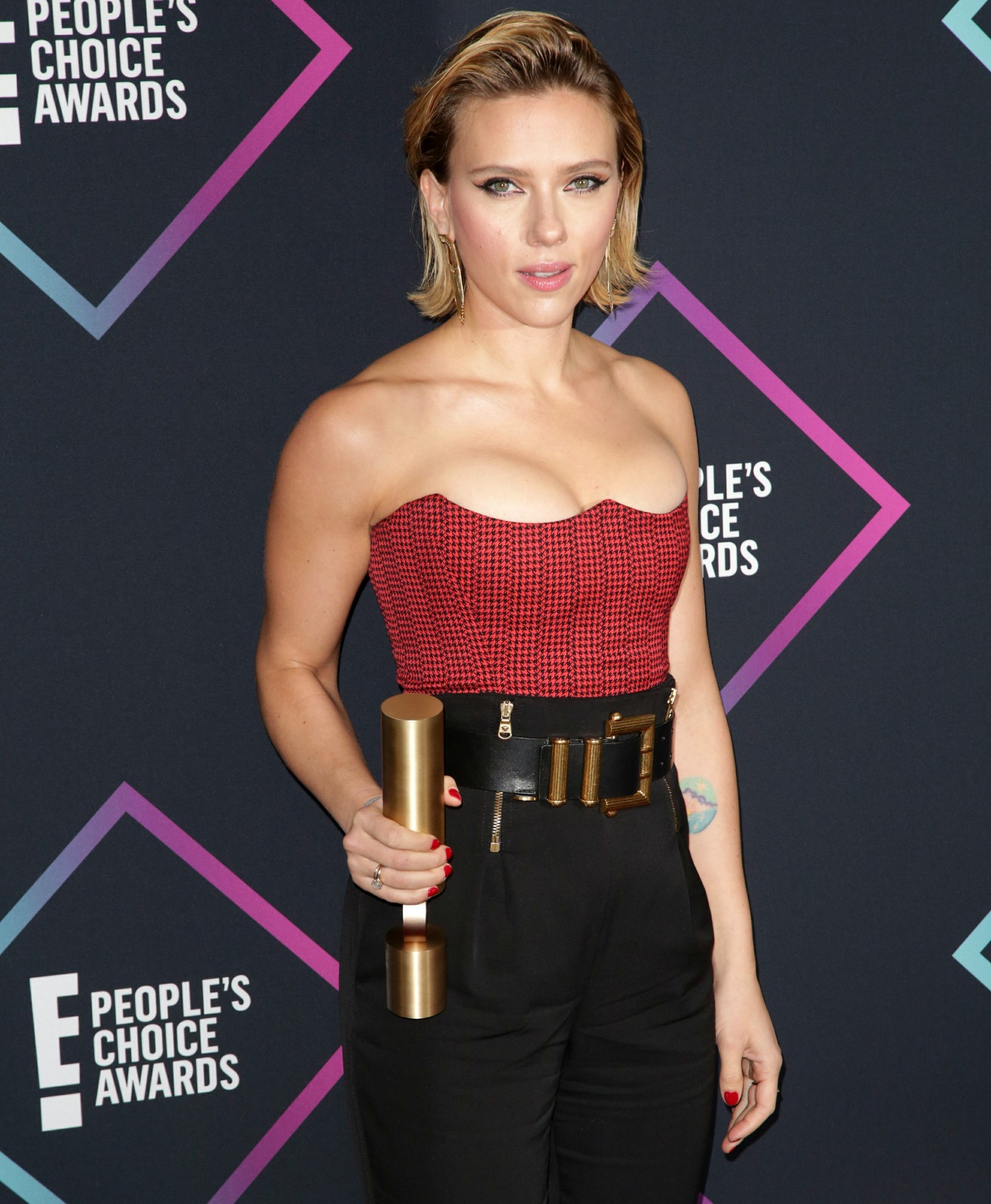 I adore Christina Hendricks, I think she's super-talented, really pretty and I like that a really curvy, busty woman finds work. But her red carpet style has always struggled so hard. This might be one of the worst looks I've ever seen on her – a Temperley London jumpsuit which is SO unflattering, and flat-ass center-parted bangs?? Ugh.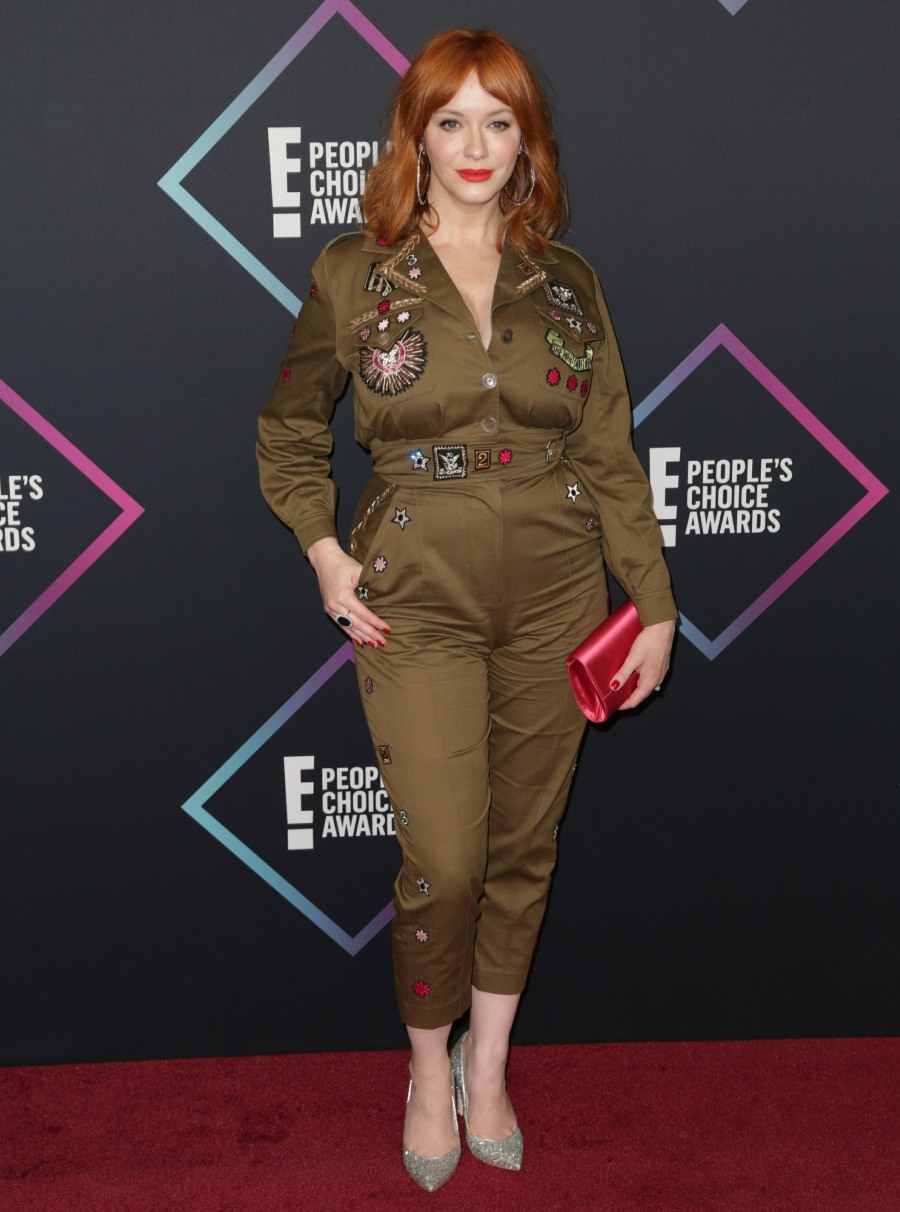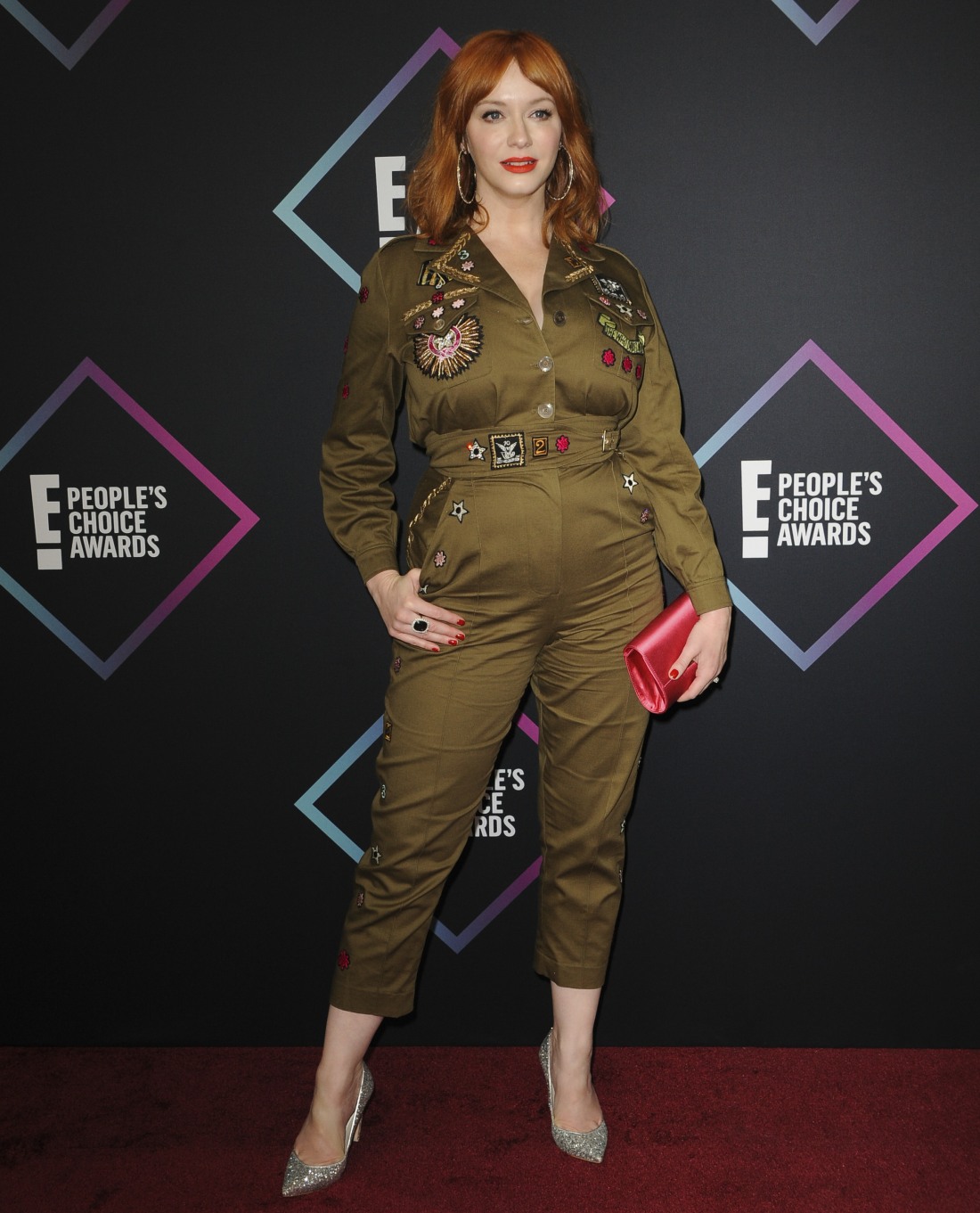 Mila Kunis in Alex Perry – this is a very simple LBD. It's flattering and very wearable. I hope she bought this rather than borrowed it, because she will be able to wear this anywhere, to any event.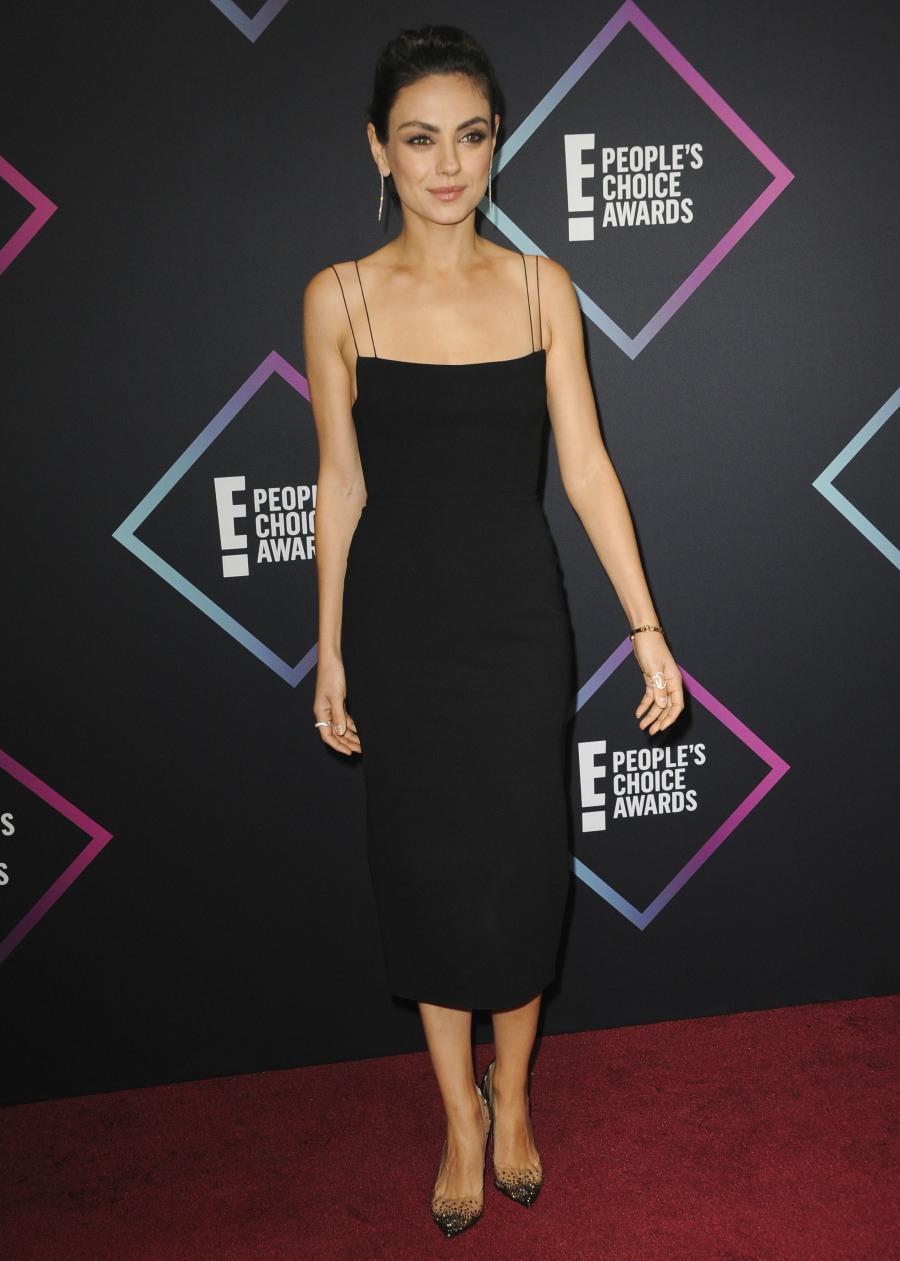 Victoria Beckham in Victoria Beckham – a simple enough suit, flattering but not really the greatest suit ever.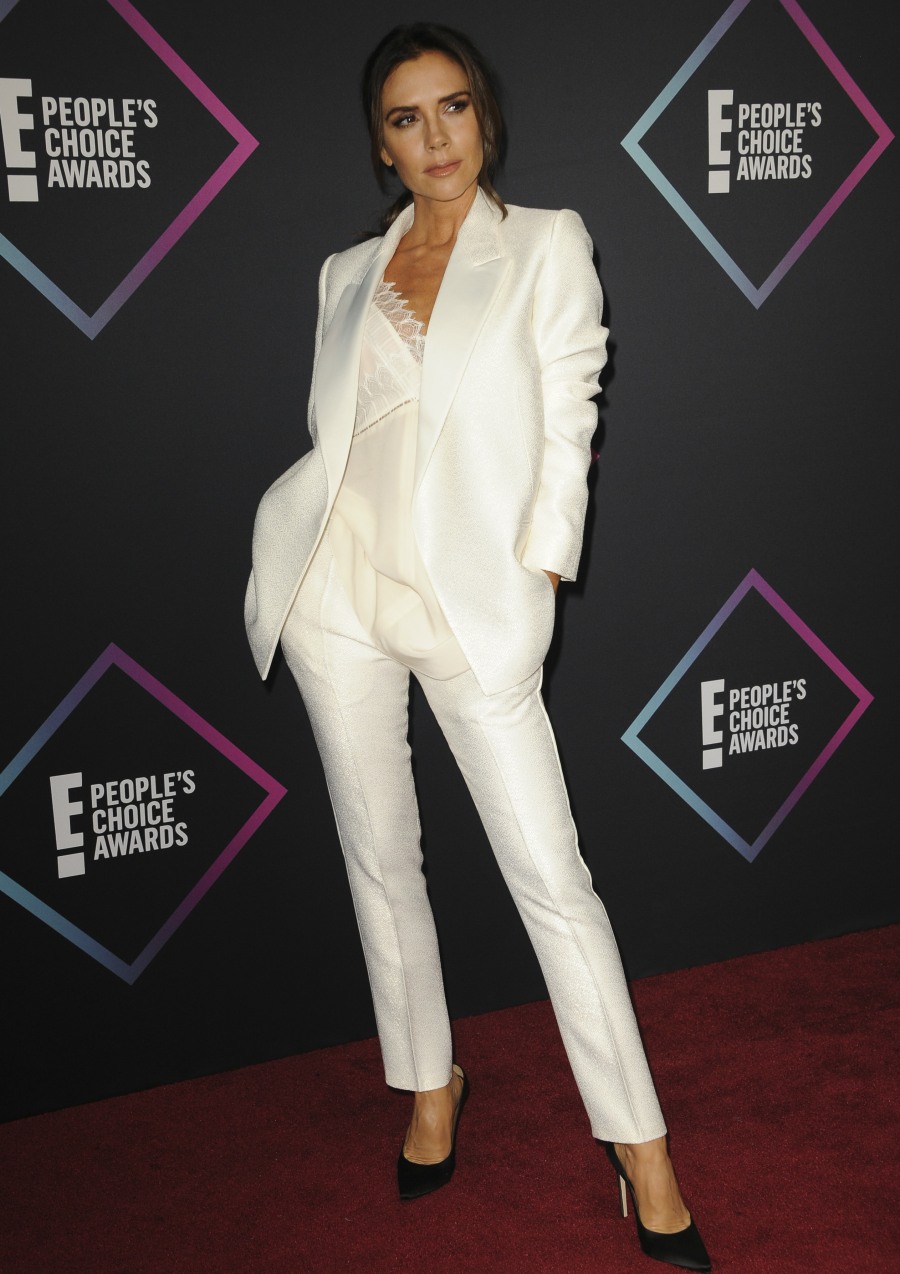 Rita Ora in Atelier Versace. It's just too much. It's too much for the PCAs, it's too much on her specifically, and yet… she sort of belongs here.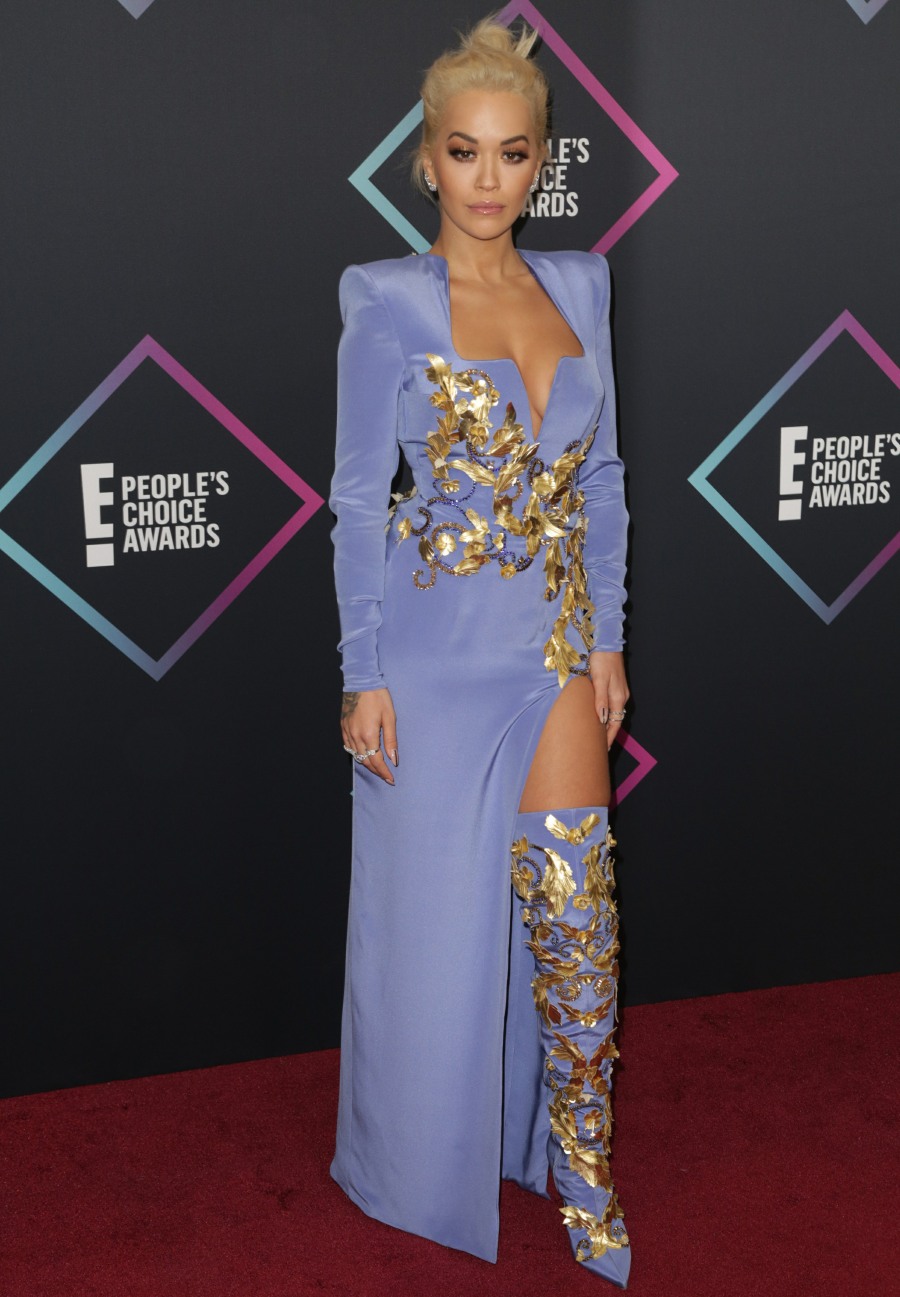 Photos courtesy of WENN.