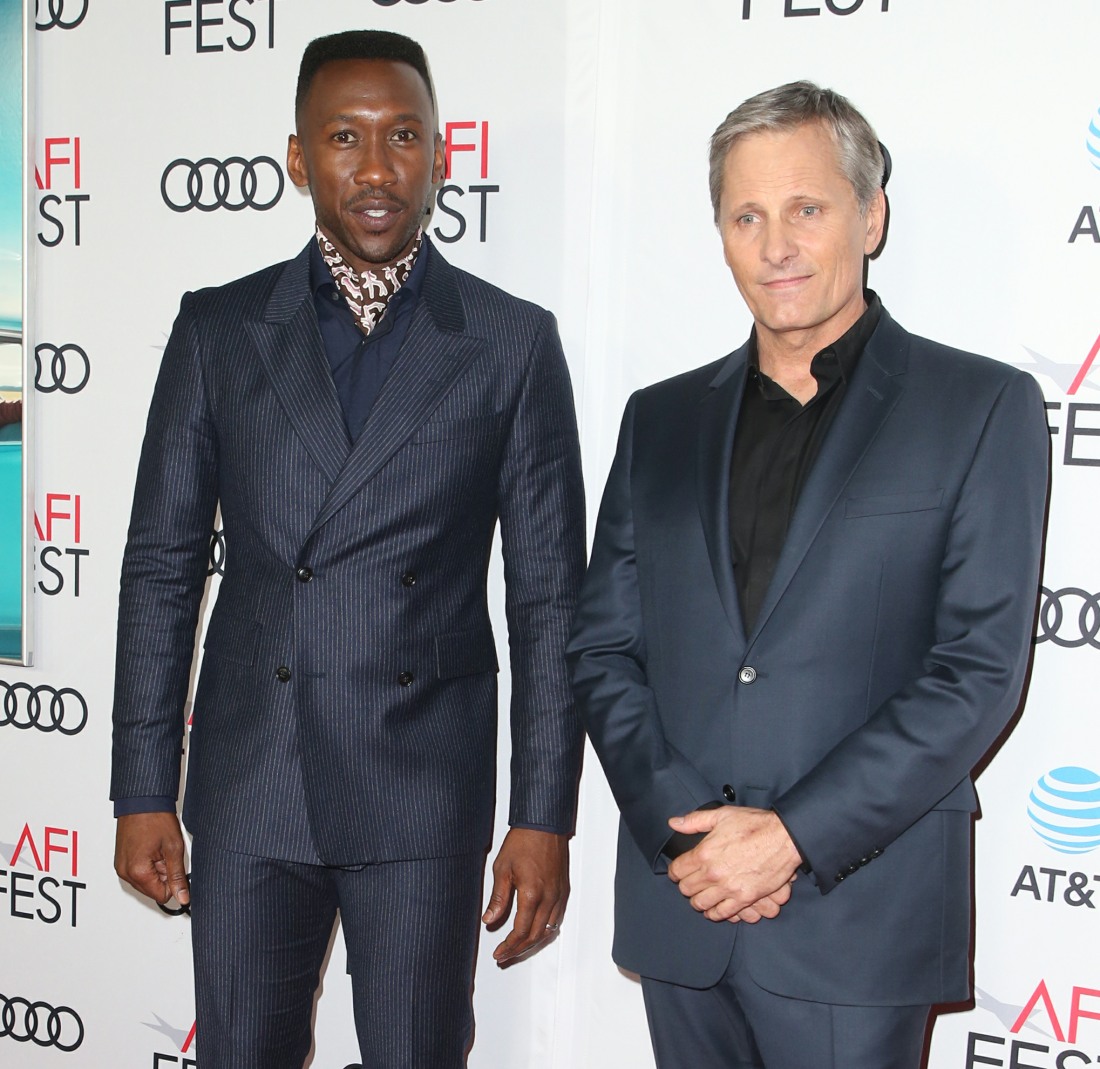 Here are some (awkward) photos of Viggo Mortensen and Mahershala Ali at the AFI Fest premiere of their film, Green Book. I think the promotion was always going to be a bit awkward, mostly because of Viggo and his general vibe. But then Viggo dropped the n-word during a panel discussion last week, as he sat beside Mahershala, and now I don't even think that "awkward" even covers it. As I said, I feel sorry for Mahershala – it must suck so badly for him that he'll probably have to spend the next few months talking about Viggo's mistake and Viggo's apology and what he thinks of Viggo. Mahershala gave us a preview – he issued a statement after Viggo issued his public apology for saying the n-word:
Ali told PEOPLE in a statement, "However well-intentioned or intellectual the conversation may have been, it wasn't appropriate for Viggo to say the n-word. He had made it clear to me that he's aware of this, and apologized profusely immediately following the Q&A with Elvis Mitchell. Knowing his intention was to express that removing the n-word from your vocabulary doesn't necessarily disqualify a person as a racist or participating in actions or thoughts that are bigoted, I can accept and embrace his apology."

Ali continued, "An excellent and poignant thought was unfortunately overshadowed by voicing the word in its fullness. Which for me, is always hurtful. The use of the word in the black community has long been debated, and its usage should continue to be examined within the black community. The use of the word by those who aren't black is not up for debate. The history of discrimination, slavery, pain, oppression and violence that the word has come to symbolize only causes harm to members of the black community and therefore needs to be left in the past."
I've used the word "grace" several times in describing Mahershala, and I can't help it – he always just comes across as a man of profound grace and thoughtfulness. He acknowledged that Viggo was wrong, he accepted Viggo's apology and he also gave a justified history lesson on the word itself. I hope people – by that I mean journalists and entertainment reporters – understand that during the promotion, the questions about this should be limited to just Viggo, and not Mahershala. Mahershala should not have to continue to give white folks history lessons and be forced into a state of grace towards his white costar.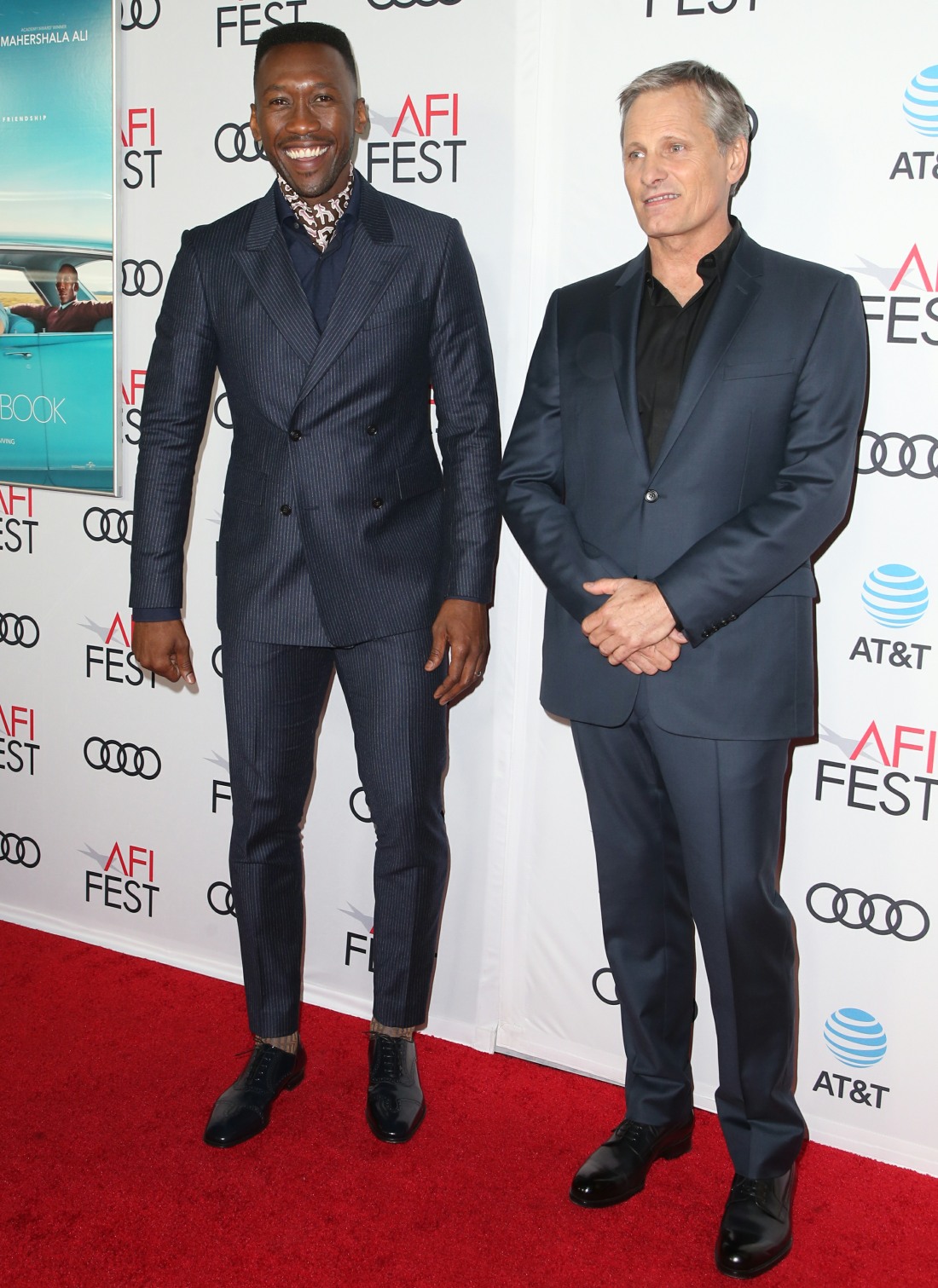 Photos courtesy of WENN.