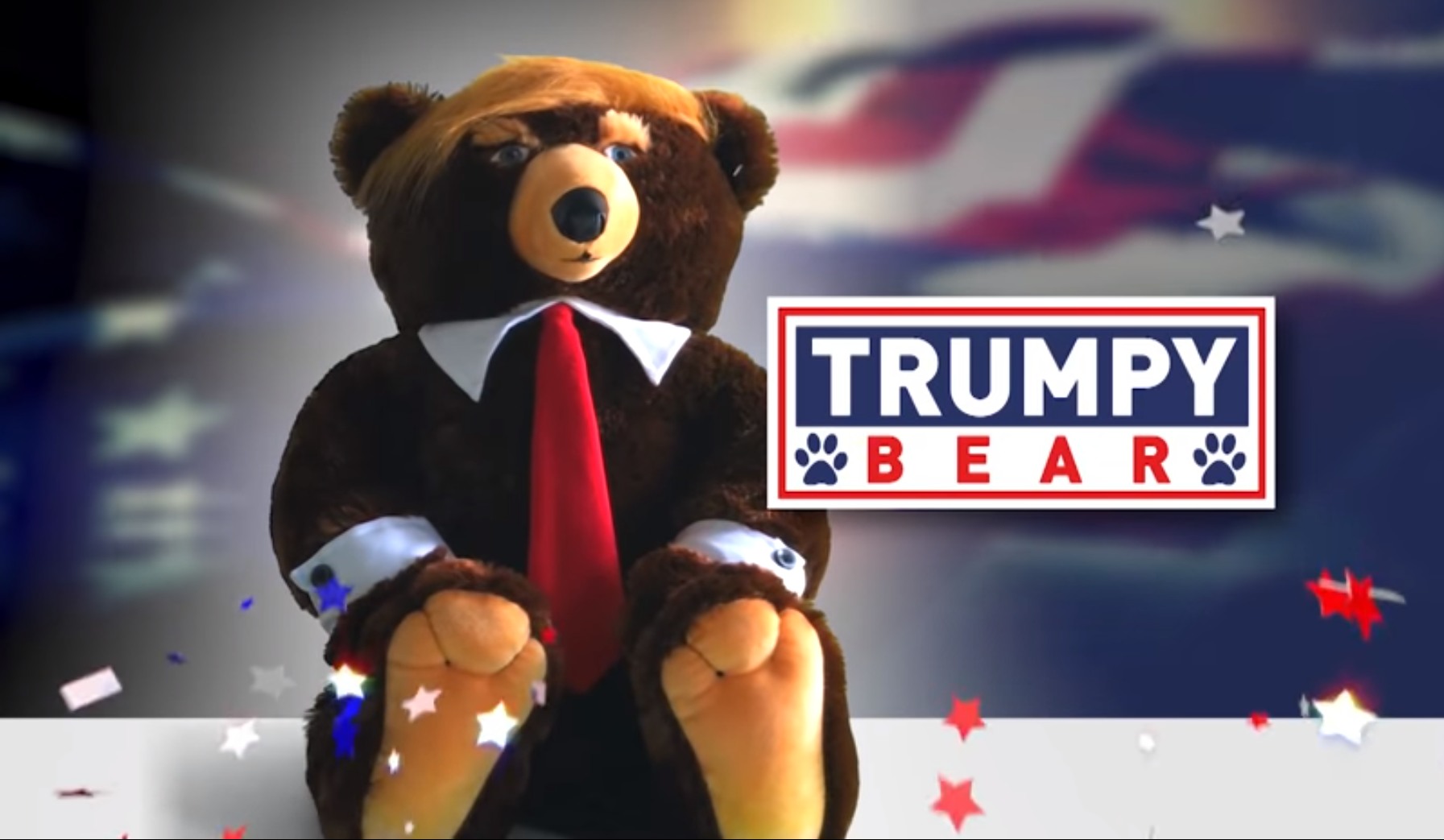 People swear up and down that "Trumpy Bear" has been around for a year, but I swear, this is the first I'm seeing it? Trump Bear is what you see here, in these screencaps. Apparently, it's a real thing. Someone – the company Exceptional Products – decided to design a stuffed bear with a bad, cheap weave and no pants and they named it Trumpy Bear. It's made in China, and there's an American flag stuffed in it too??? How did I miss this, and why is this commercial made like a Saturday Night Live spoof?
Please, if you get a Trumpy Bear, release the American flag from its butt and then there will be space for you to barf into Trumpy Bear. I feel like there are so many bad design choices here – for one, AS IF Trumpy Bear should be this dark shade of brown. The real Trumpy Bear would be an ungodly shade of orange. TRUMPY BEAR BROWNFACE. Also: Trumpy Bear needs more FUPA for me to recognize it as Trump-like. We're also going to need a disclaimer on that ad: "Trumpy Bear will become very low-energy when it rains." #TrumpyBearIsALie
Can you even imagine how deranged people are these days? Which reminds me – the MAGA hat is bad enough, and lord knows, there are people who wear that fakakta hat "ironically," but do you even think that faux hipsters would even get this cross-eyed, be-wigged bear for ironic hipness? Is this the new dumb gag gift this Christmas? Please, don't. Don't waste your money on this sh-t. The Cut points out that the designer of the Trump Bear is named V.L. Lange, who says that Trumpy Bear is a "symbol that anyone can run for president of this great country of ours" and it is "not a joke."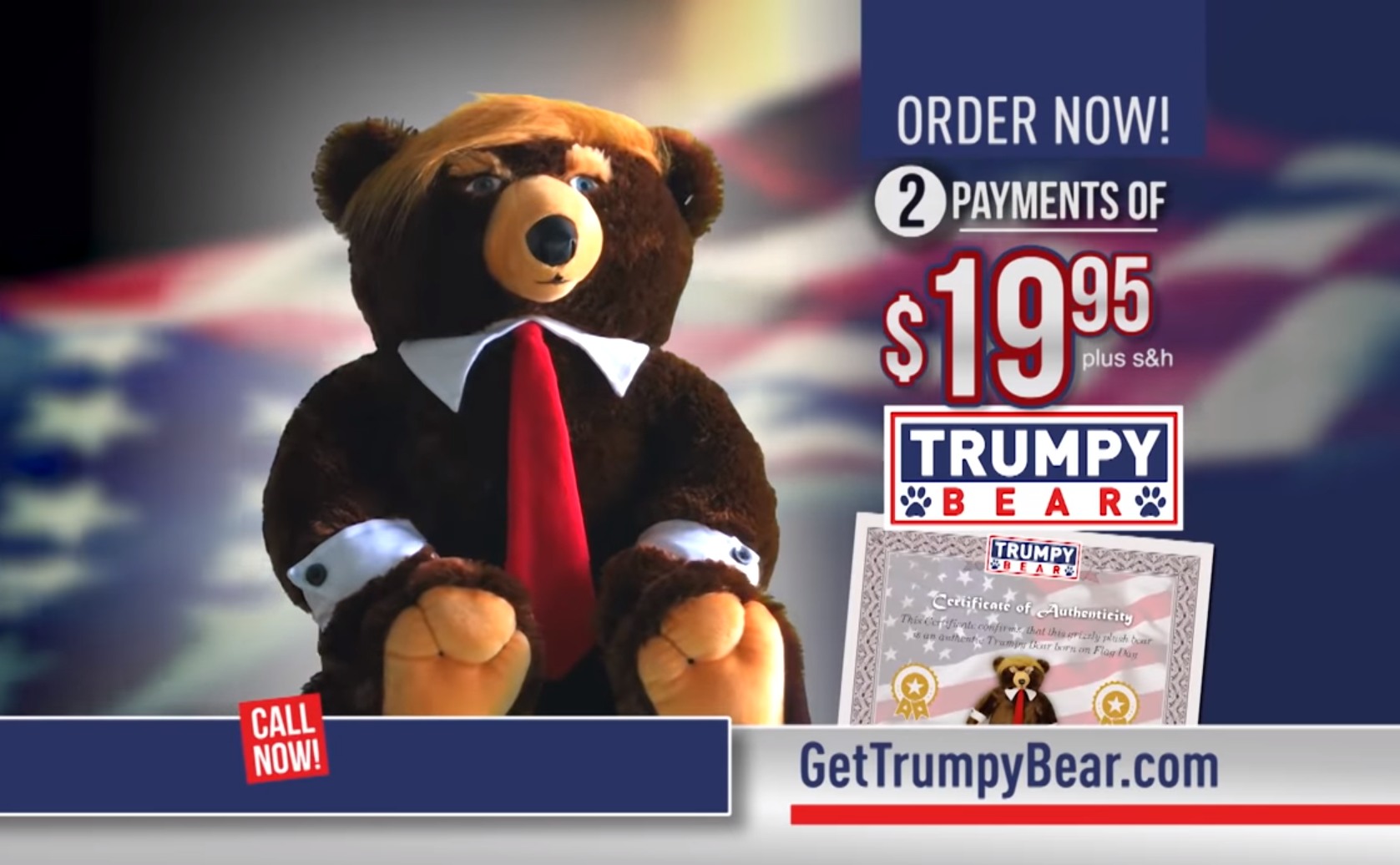 Screencaps from the Trumpy Bear commercial.