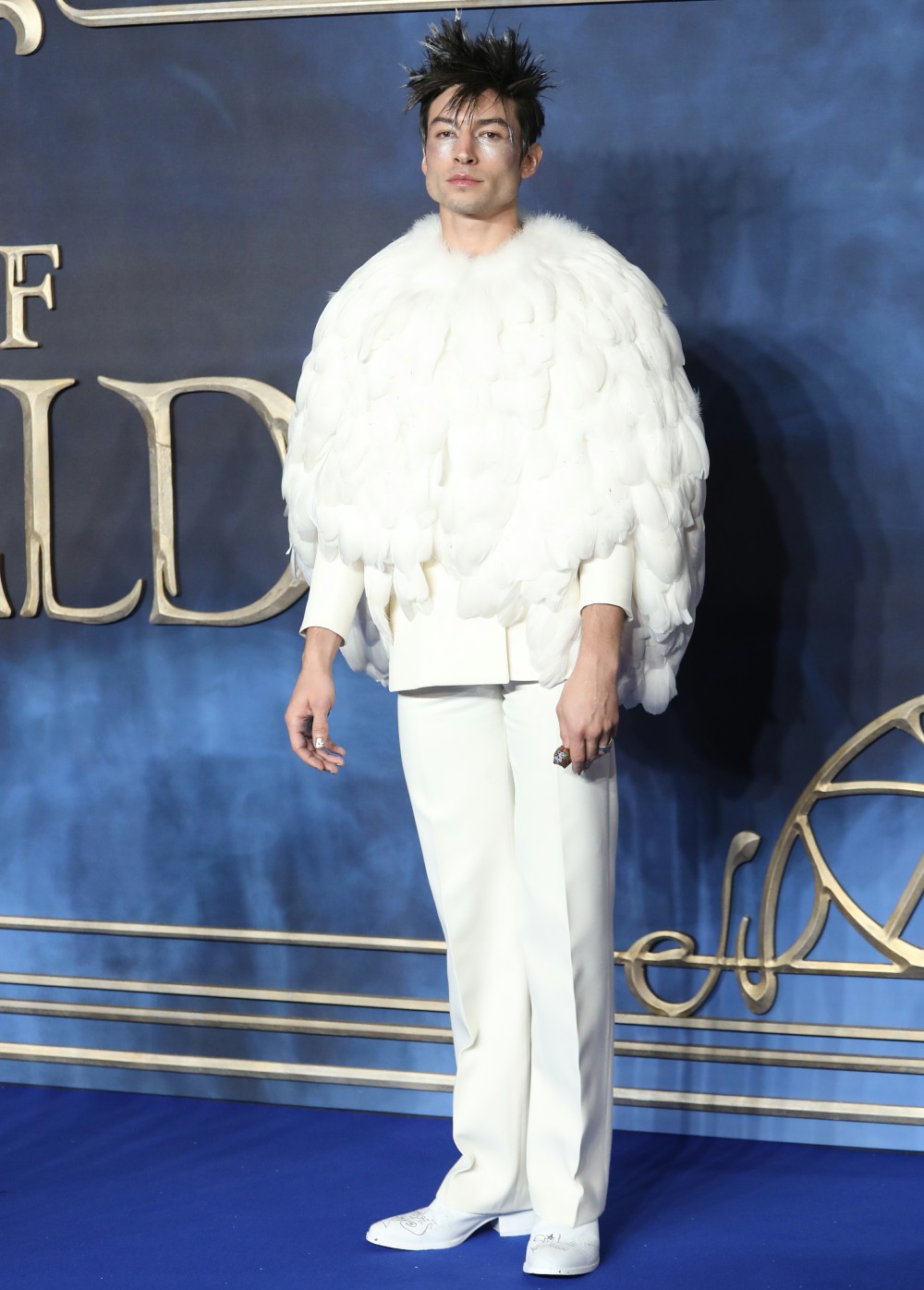 Here are some photos from last night's London premiere of Fantastic Beasts: The Crimes of Grindelwald. We could sit here and pretend that Eddie Redmayne or Johnny Depp is the star of this, but we would be wrong. Ezra Miller has been serving up some major LEWKS during this promotional tour, and I'm here for it. Men's fashion is always so boring, so I just appreciate that Ezra is really going for it and having such fun. This Bjork-esque look is Givenchy. Gorgeous.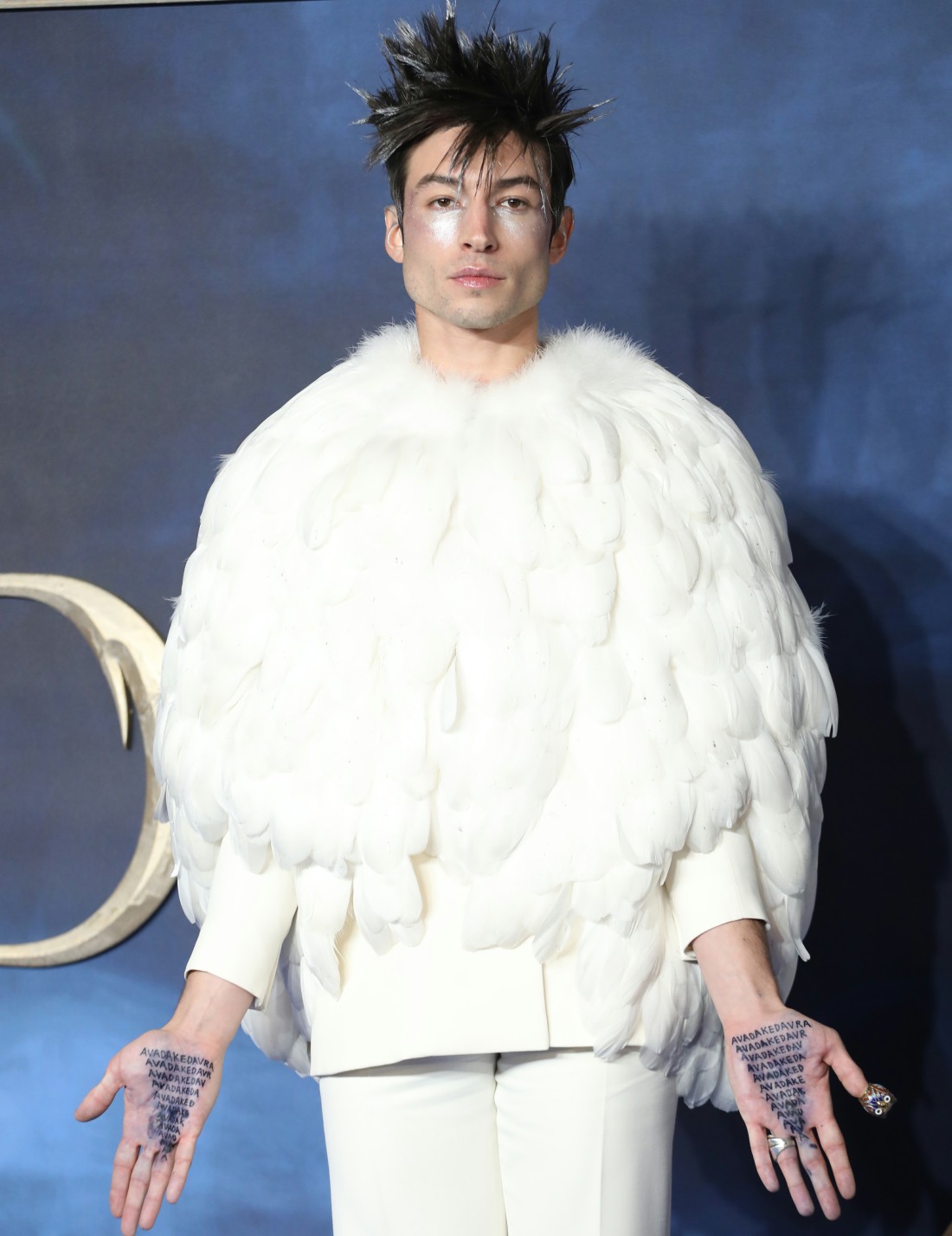 Here's Johnny Depp, reminding us why this f–king franchise is canceled, despite Ezra's sartorial fabulousness. Do not support this film, and do not support Depp's necklace fetish.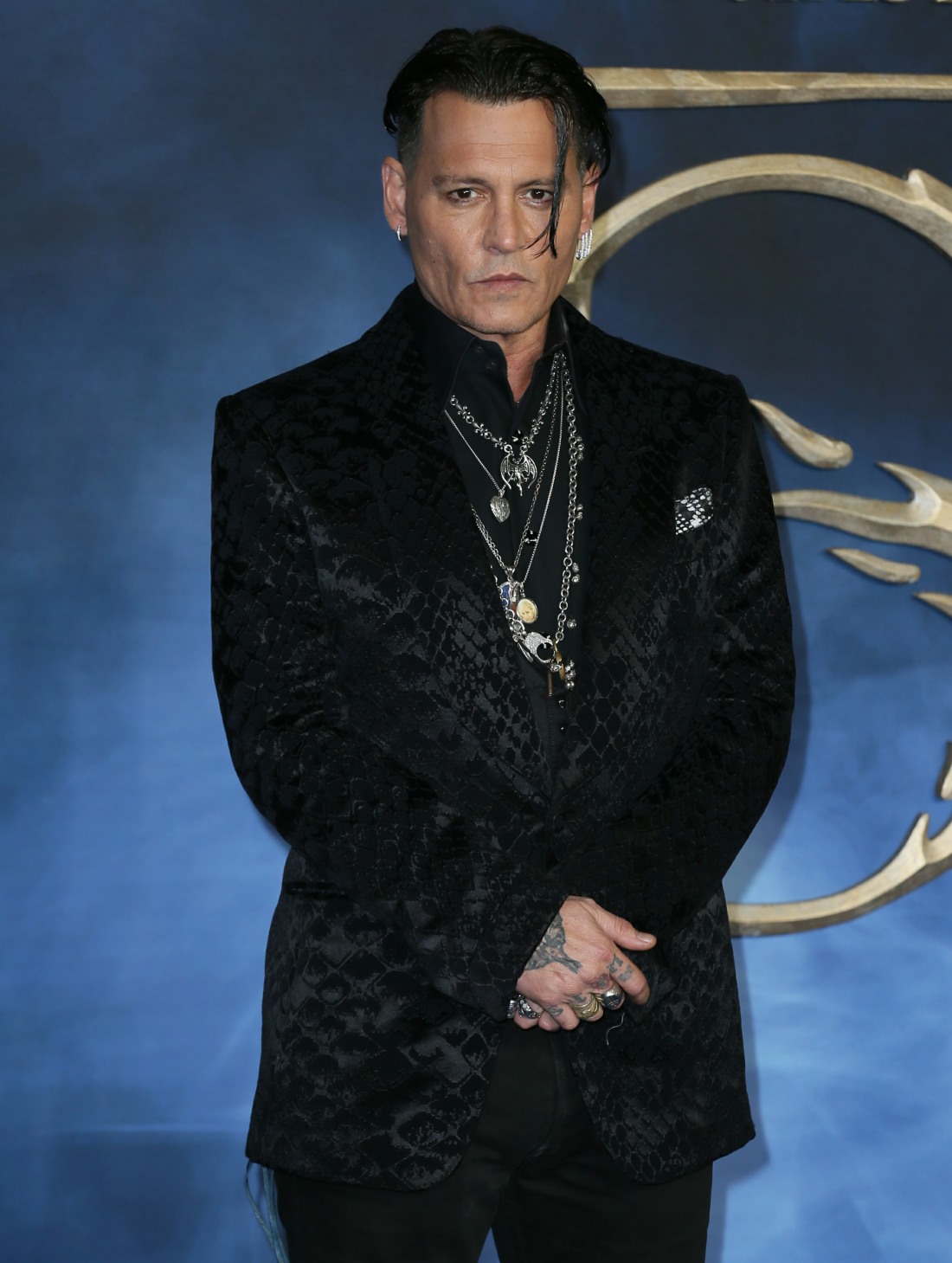 Zoë Kravitz in Armani Privé. I mean… it's a look. She actually looks beautiful, the color is stunning and if you're going to wear a dress with this kind of "architectural" crap around the waist, it helps to have Zoe's figure.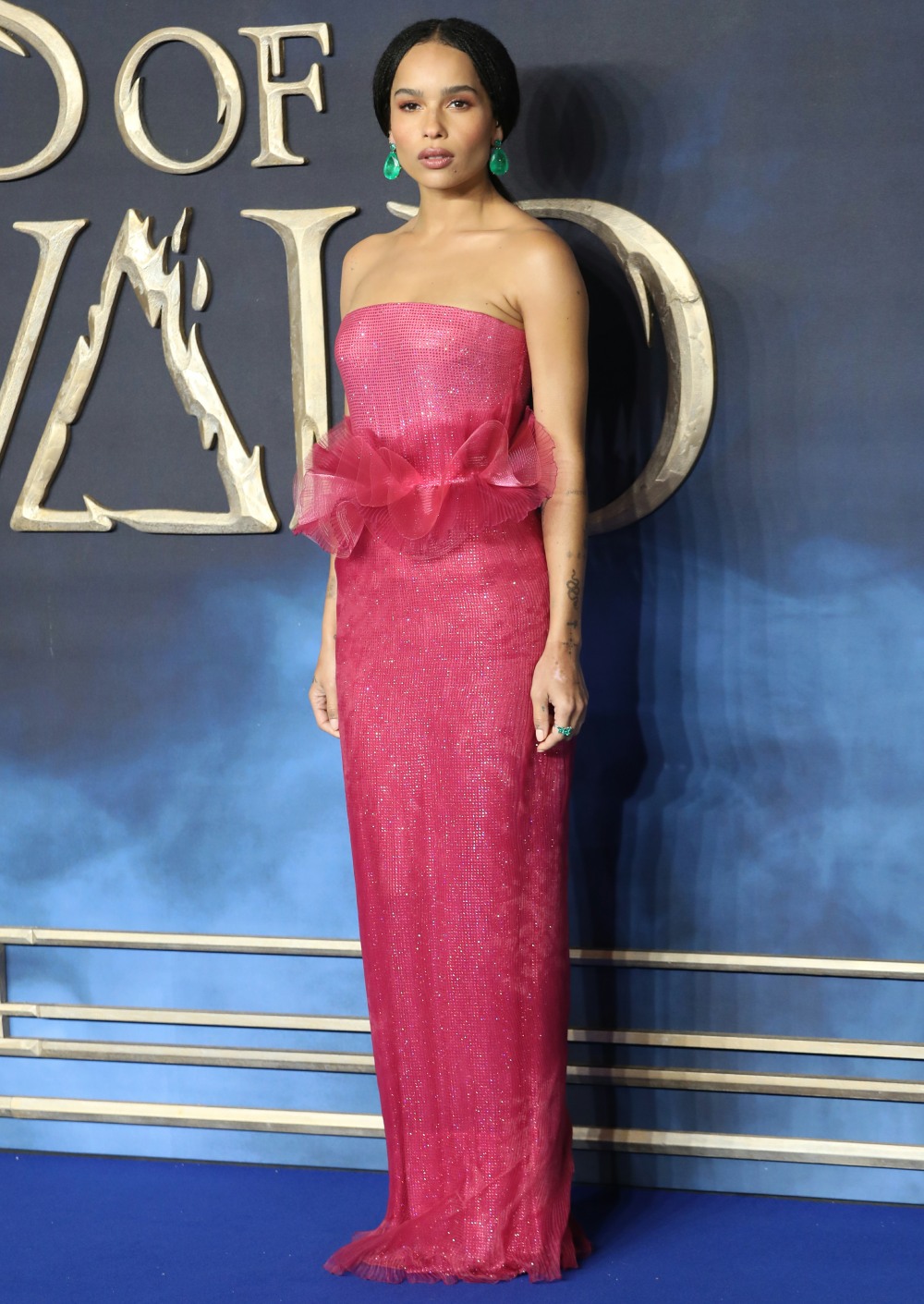 Katherine Waterston in Calvin Klein. She's pregnant, obvs, and my rule is to not mock maternity style. But this is a bad dress. That's all I'll say.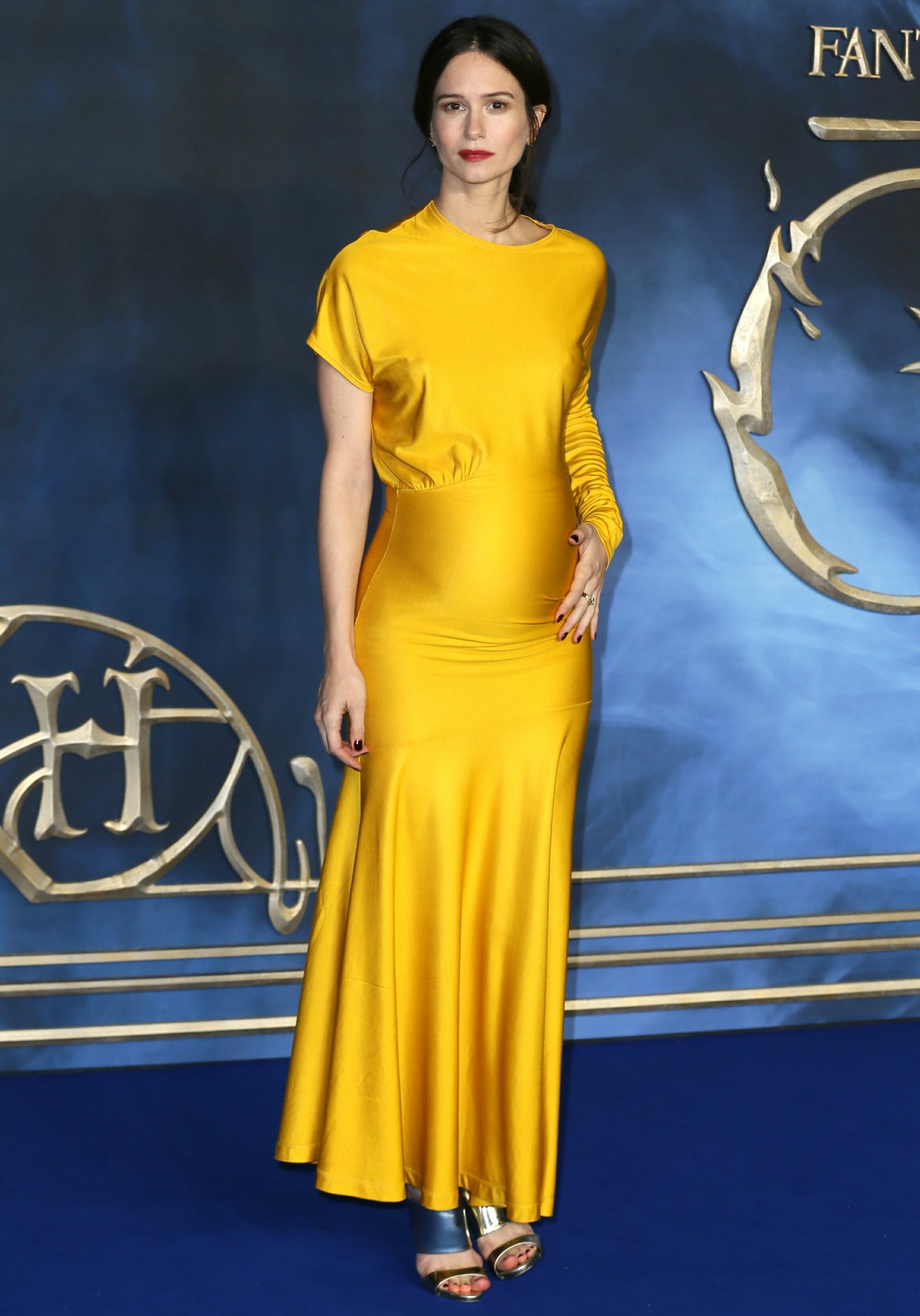 Here's Eddie Redmayne and his wife Hannah Bagshawe. She's wearing McQueen, which is her preferred label. This dress is sort of a snooze.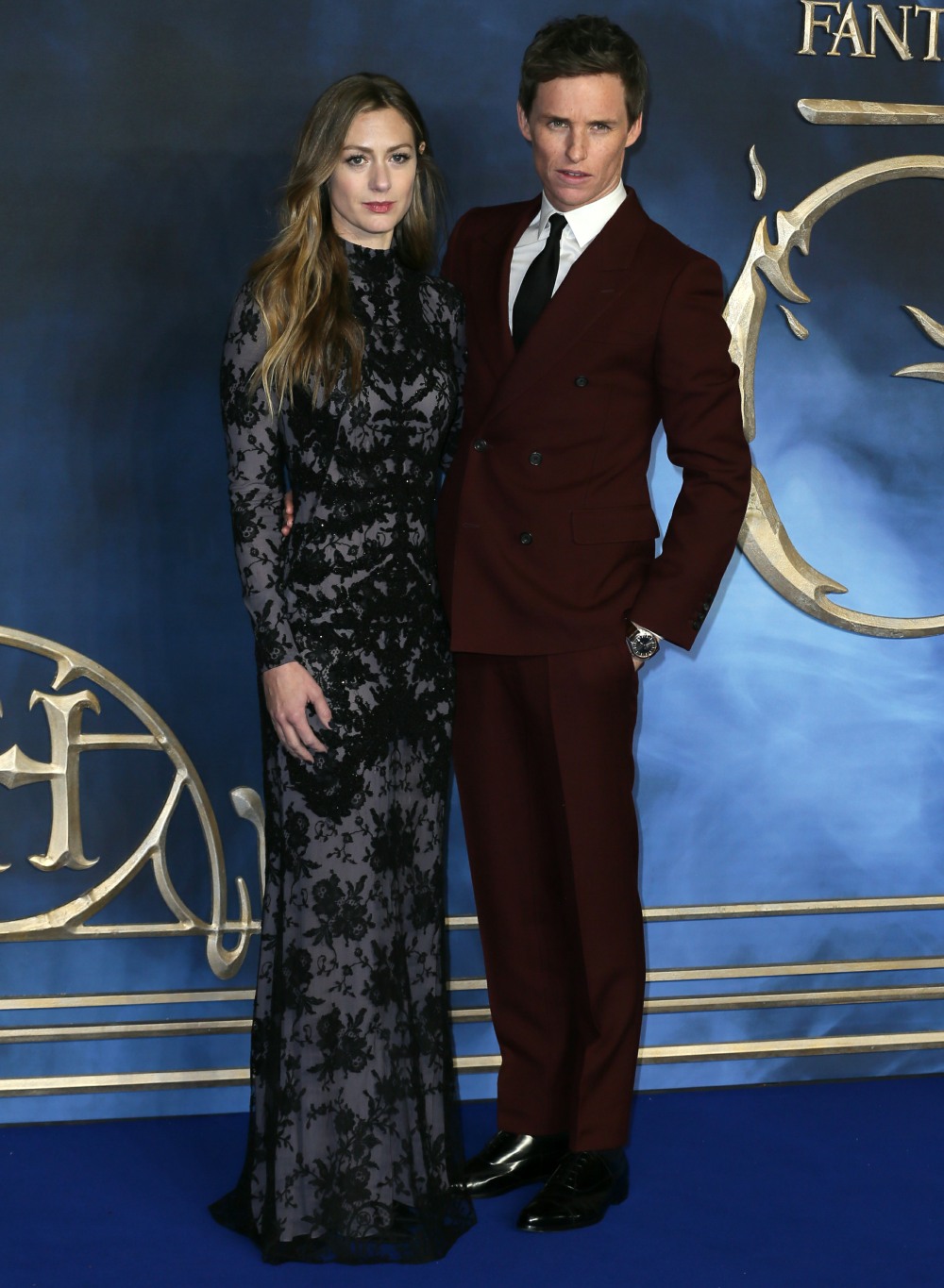 Claudia Kim in Christian Siriano. Beautiful woman, simple and pretty dress. She plays Nagini.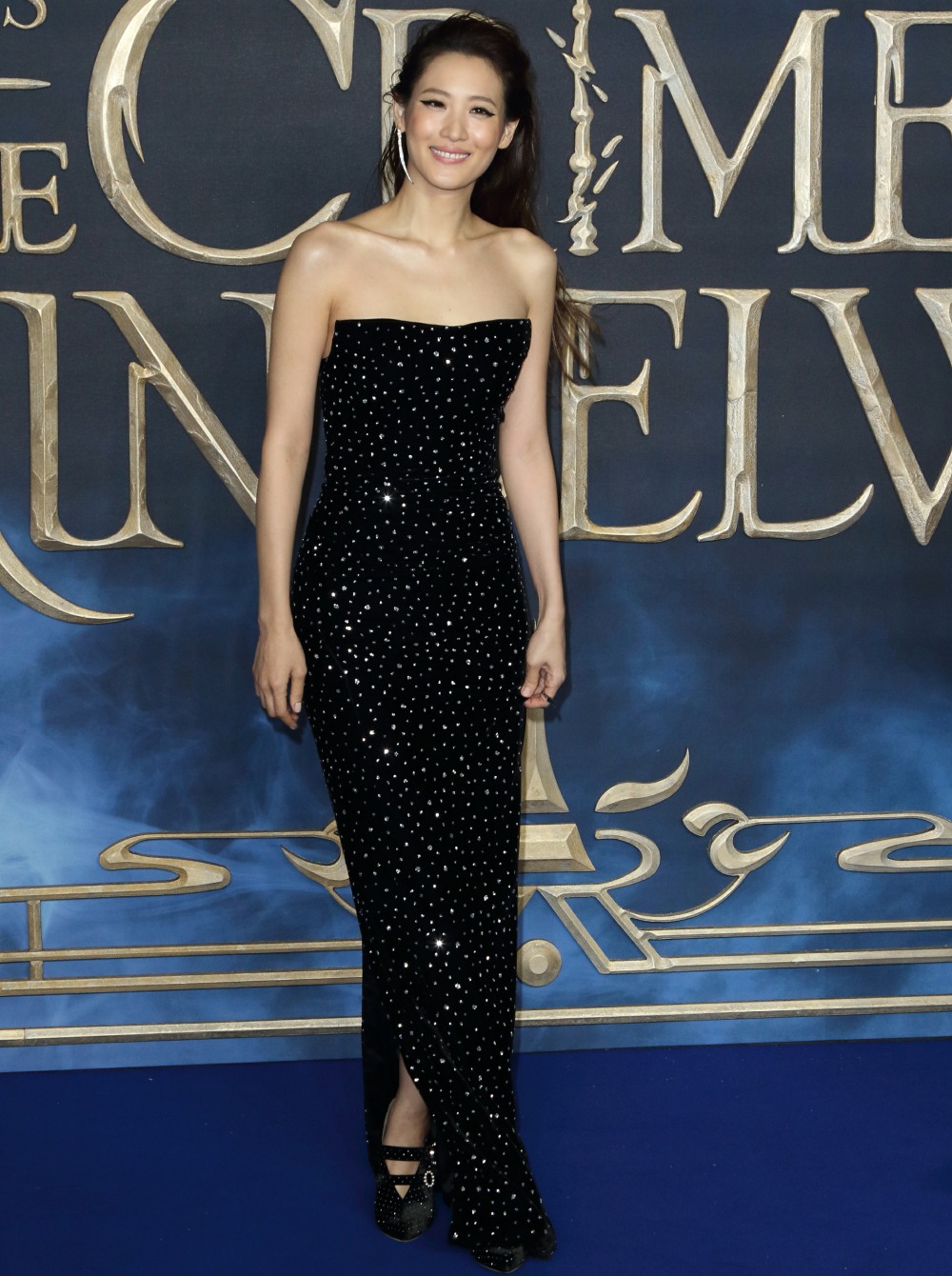 Iris Law in Chanel. I can't believe Jude Law and Sadie Frost's daughter is all grown up, SOB. She's a beautiful young woman, and an interesting blend of her two attractive parents (I see more Sadie in her). This Chanel suit is way too mature/conservative for someone so young.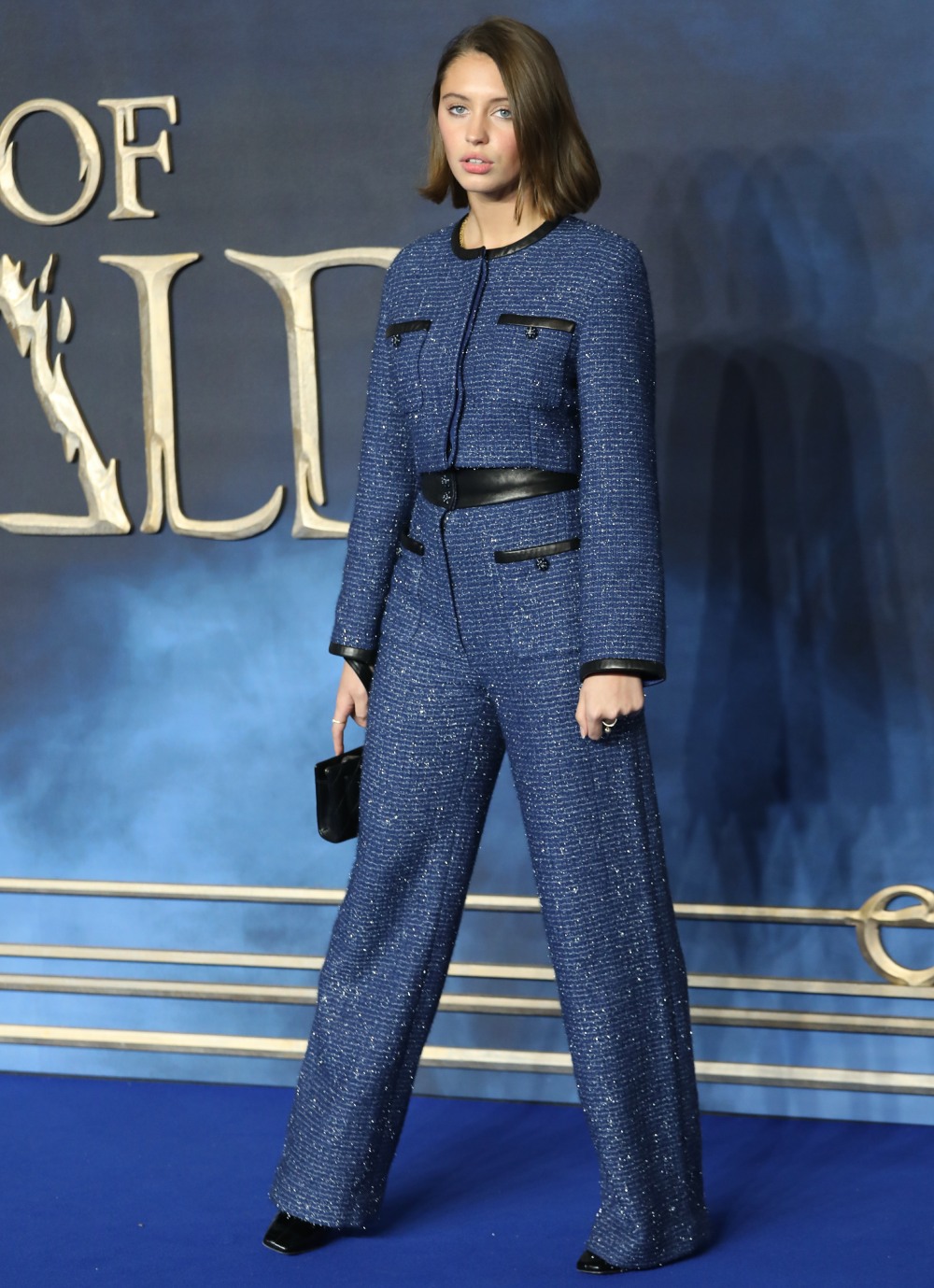 Photos courtesy of WENN.