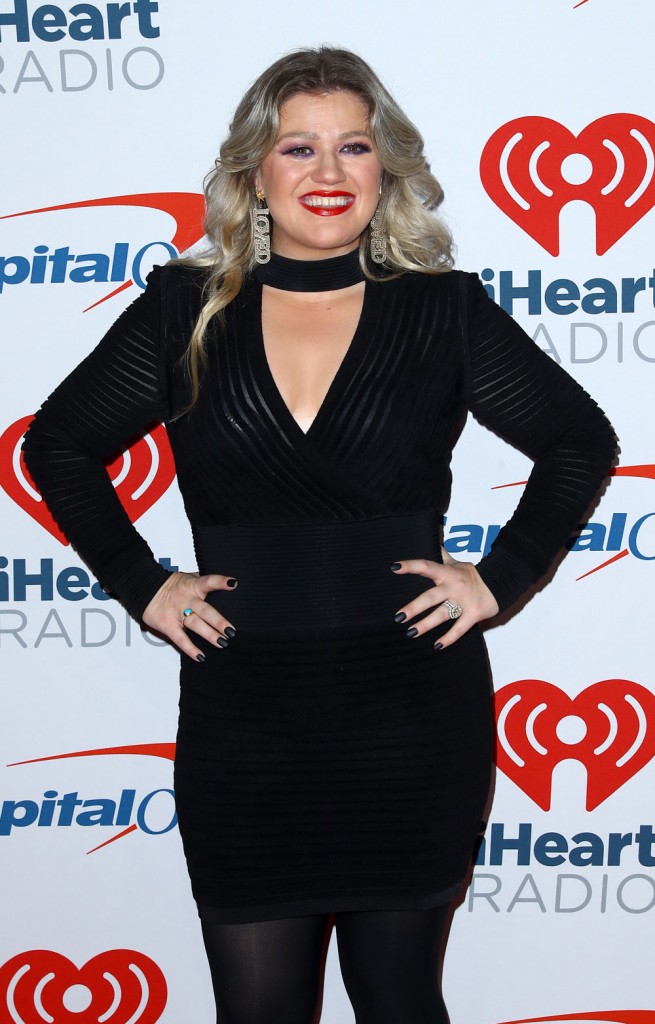 My alarm is set for 5:00 am every day and I often wake up at 4:30 and am legitimately happy about it. I can't remember the last time I hit snooze. Kaiser and Hecate are also morning people, which is why we work earlier and are off by the early afternoon on weekdays. There's SCIENCE that morning people live longer (although like all other studies hyped by the media it's probably bogus in key ways. In fact I found another article, likely written by a night owl, with supposed evidence that they're smarter but that morning people are happier). That leads us to this interview with Kelly Clarkson saying that she's a night person. I just can't relate to those people. I'm sure night people feel the same about us larks. We're crazy but we get sh-t done. Here's what she told People:
As for her favorite hobby, Clarkson says it's quilting — in fact, she made all the coaches blankets earlier this year. "I love putting on vinyl and having wine and quilting," she says. "It's fun. I'm not great at it, but I like it."

When asked whether she's an early bird or a night owl, Clarkson says she's "not a morning person" even with four children — she has daughter River Rose, 4, and son Remington Alexander, 2, with husband Brandon Blackstock and is a stepmom to her husband's daughter Savannah, 17, and son Seth, 13, from a previous marriage.

"I love the night," she says. "I am a vampire."
My boyfriend is more of a night person than me although we've been able to compromise on that somewhat. We only have about an hour and a half difference, which isn't bad. There are people who take it to the extreme though, like Kelly and like my brother, who incidentally is a musician too. Maybe whether we're owls or larks is heavily influenced by our professions, or perhaps we choose professions that align with our sleeping patterns. Creative types and people who work second shift and later jobs, like my cousin and his new wife, who work in the restaurant industry, need to stay up later. My cousin's wedding rehearsal dinner ran so late I almost fell asleep at the table.
Sidenote: remember the story I covered earlier this week, about Vanessa Hudgens raving about exercise, where I said "Exercise is my thing but you couldn't pay me to knit or do crafts?" Kelly Clarkson just said she loved quilting and she's mentioned many times that she hates exercise! I'm sure there are people who love both but this is funny to me.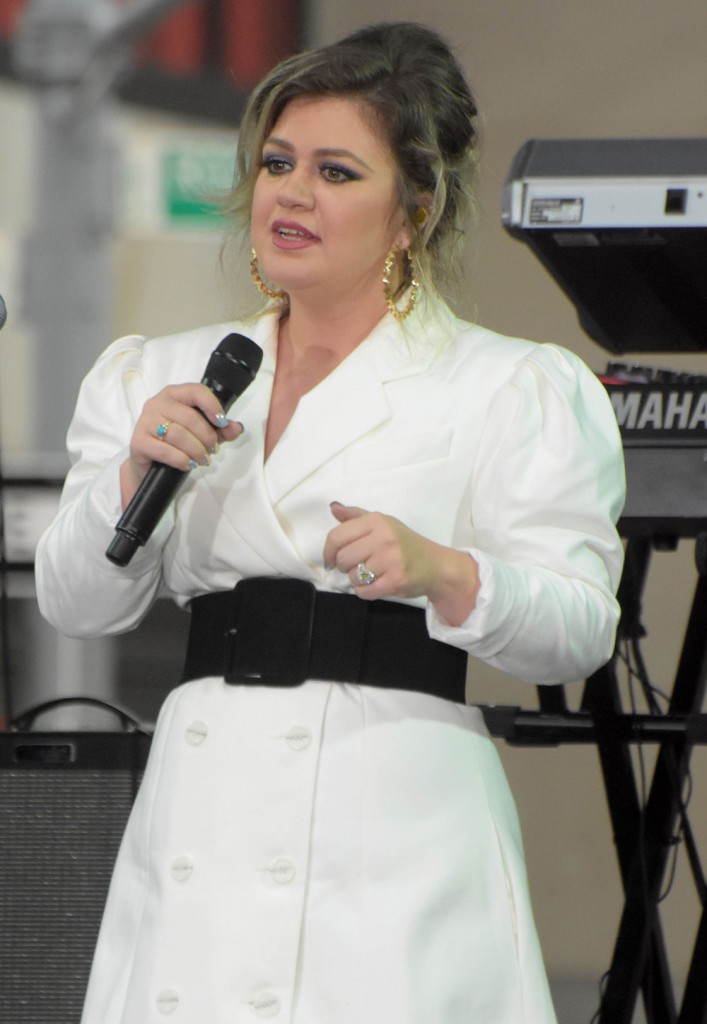 Photos credit: WENN and via Instagram