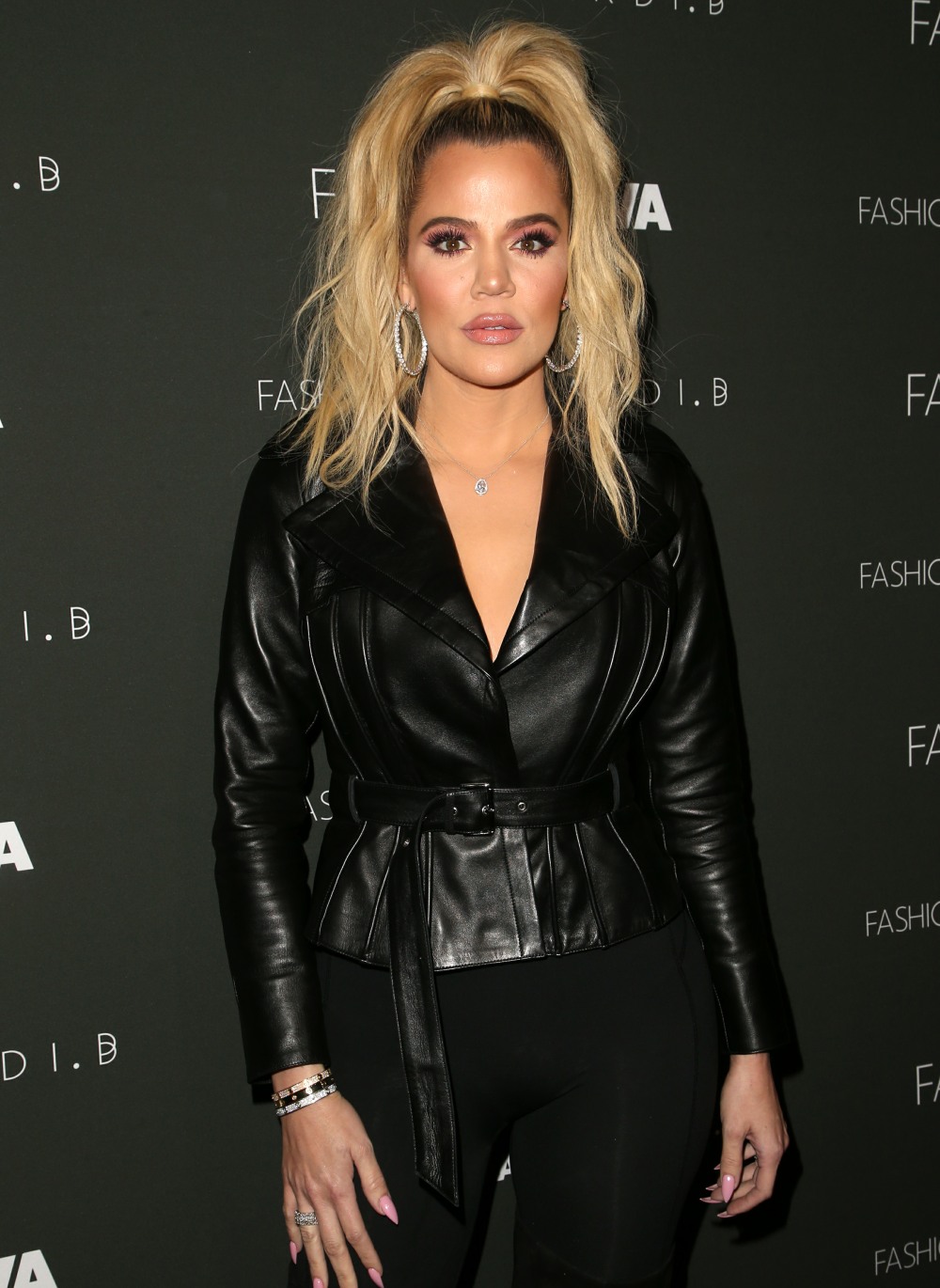 Here are some photos of Khloe Kardashian at the Fashion Nova x Cardi B Collaboration Launch Event in LA on Wednesday. Khloe actually doesn't walk that many red carpets these days, so it's interesting to me that she came out for this event in particular. I tend to think all of the Kardashian women really love Cardi B, and they're sort of copying Cardi's general vibe and style and more. Incidentally, I sort of love Khloe's leather jacket/blouse? It's super-flattering and cute.
Meanwhile, Thanksgiving is less than a week away, so it's time to talk about Thanksgiving drama and Turkey Day plans. Apparently, Khloe is not going to spend Turkey Day in LA with her family – she's going to Cleveland to spend Thanksgiving with Tristan Thompson and his family. Oh, girl. You'll regret this.
Khloe Kardashian and Tristan Thompson are NOT broken up or on the rocks, contrary to reports — but they could very well be breaking up a turkey wishbone very soon … TMZ has learned. Sources tell us … rumors that Khloe and TT have split or are no longer talking in the wake of his cheating scandal are simply false — they're still together and going strong.

We're told the reason Khloe hasn't been in Cleveland lately is that she's filming a new season of 'KUWTK.' Meanwhile, he's in the middle of his NBA season with the Cavs. Our sources say Khloe was supposed to fly out to Cleveland last week, but stayed in L.A. on account of the fires that were ravaging hers and surrounding communities. And besides, would a couple on the verge of a split be spending time together on Thanksgiving? Probably not … which is exactly what we're told Khloe's doing for the holiday. Sources say Khloe's going to Cleveland next week to be with Tristan and baby True as a family.
I enjoy how TMZ makes it sound like other outlets are just wildly speculating about Khloe and Tristan's relationship without any evidence. Khloe has been leaking sh-t to Us Weekly, Page Six and People Magazine for MONTHS. This relationship drama is her current reality show plotline, and I'm positive that this Thanksgiving Mess To Come will also be a plotline. What will happen? A Very Special Kardashian Thanksgiving Breakup?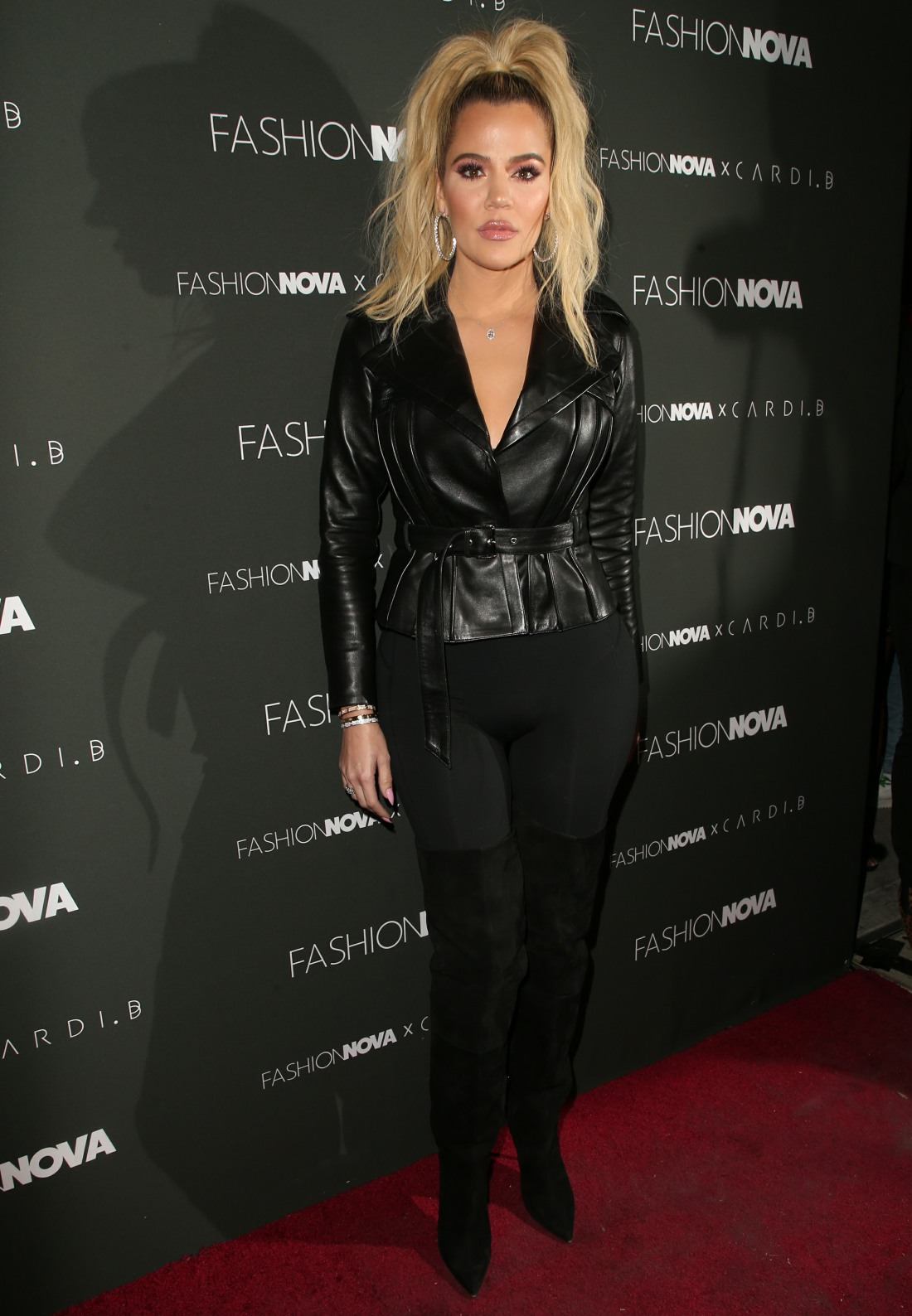 Photos courtesy of WENN.