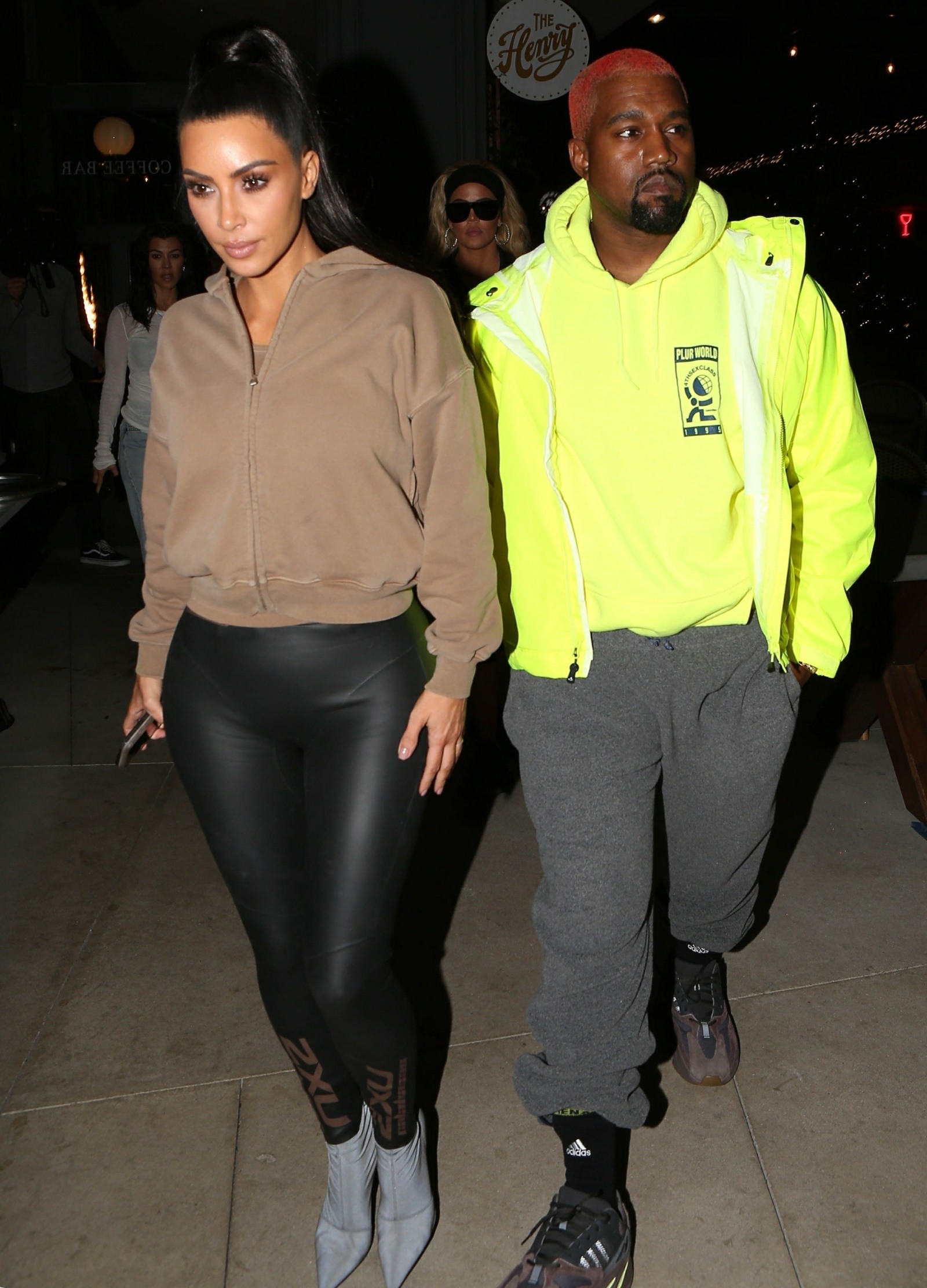 Late September, Kanye West started talking about going off his meds and how he was no longer in the Sunken Place. He tried to beef with Drake, and then he turned his attention to politics. He went on Saturday Night Live and ranted and raved about how much he loves Donald Trump. He was a full-on MAGA mess on social media. And then he put the cherry on top of the Deplorable cake by visiting the White House, giving an impromptu, unhinged press conference in the Oval Office, and declaring his love for Donald Trump in an obscene rant that seemed to even make Trump uncomfortable. My point? Kanye has been canceled for a while now, and no amount of post-mess clean-up by Kanye's wife will fix it. But Kim is trying. Kim talked about Ye at Rolling Stone's Criminal Justice Reform Summit and it was awful.
At Variety and Rolling Stone's Criminal Justice Reform Summit, when CNN commentator Van Jones implied that Kardashian West and her husband have different politics, the reality TV star objected.

"I feel like he's very misunderstood and the worst communicator," Kardashian West said. "But, when we talk about it, we have very similar politics. He's very not political, actually, he just happens to like Donald Trump's personality, but doesn't know about the politics. So, I've educated him recently. I think it gets really misconstrued. He will always say he was friendly with him before, and he's the same person and friendly with him now. I could also co-exist with someone and still have different political views. My mom and my step-dad did that. It's fine to be different and have your own view."

Kardashian West continued explaining the intent behind her husband's recent White House appearance: "What he fights for is the right to like what he wants to like. Even if it's different from what you like. He never said, 'Okay, I know what's going on with immigration, and I know this and I know that.' If he really knew, he would feel very compassionate about it. He never said that he supports that. I know it's very confusing because when you see someone wearing a red hat you would think that they are supporting that. But he's just fighting for free thought and freedom to like a person even if it's not the popular decision."

Jones responded, "I've said this to you before, and I'll say it to you again, I love the way you love your husband." After dubbing Kardashian West the Kanye translator, she insisted that she knows his heart but still wants him to have his own path.

"After he went to the White House or has been outspoken, I could have easily been on social media and corrected him," Kardashian West revealed. "But I believe people have their own journeys. I know his heart, so I know that one day what he's been trying to say will come out. It's taken a little long so I'm jumping in and helping out, but I know his heart so I never really stress too much."
Controversial opinion: Kim is too smart to actually believe the argument she's making, and Van Jones absolutely should have called her out on that. Kim is basically saying that everybody has the right to believe whatever they want, however hurtful, however deplorable, however ignorant, racist, misogynistic, violent and it's all the same. She would be the one arguing that "Kanye actually doesn't know much about concentration camps, he just supports the Nazis because he likes their personalities and he believes in their right to free thought." Or how about this: "Kanye doesn't know anything about the thousands of babies thrown into cages by this administration, he just likes it when a white supremacist does his thing and he'll defend his right to be violently ignorant all day long."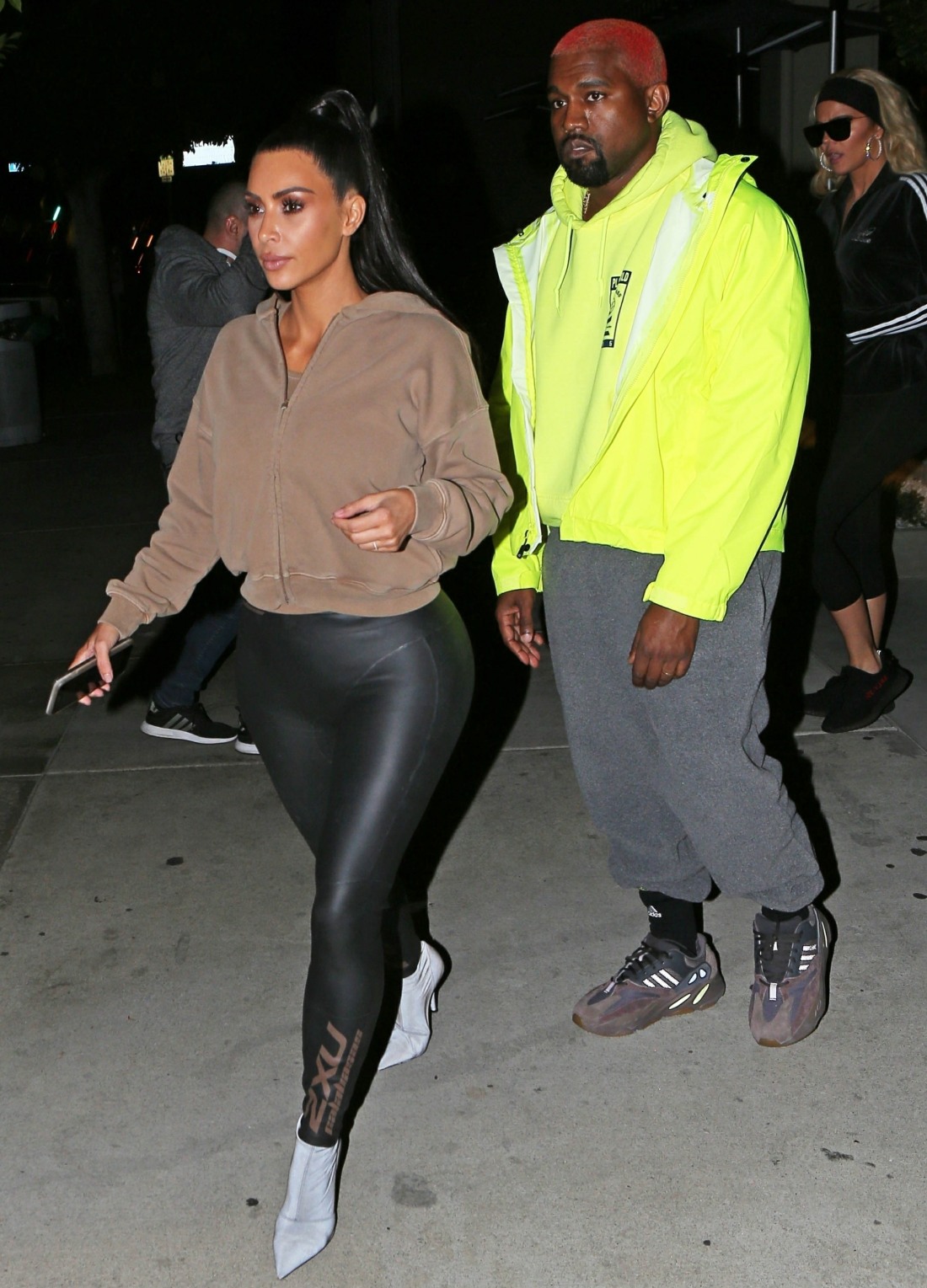 Photos courtesy of Backgrid.