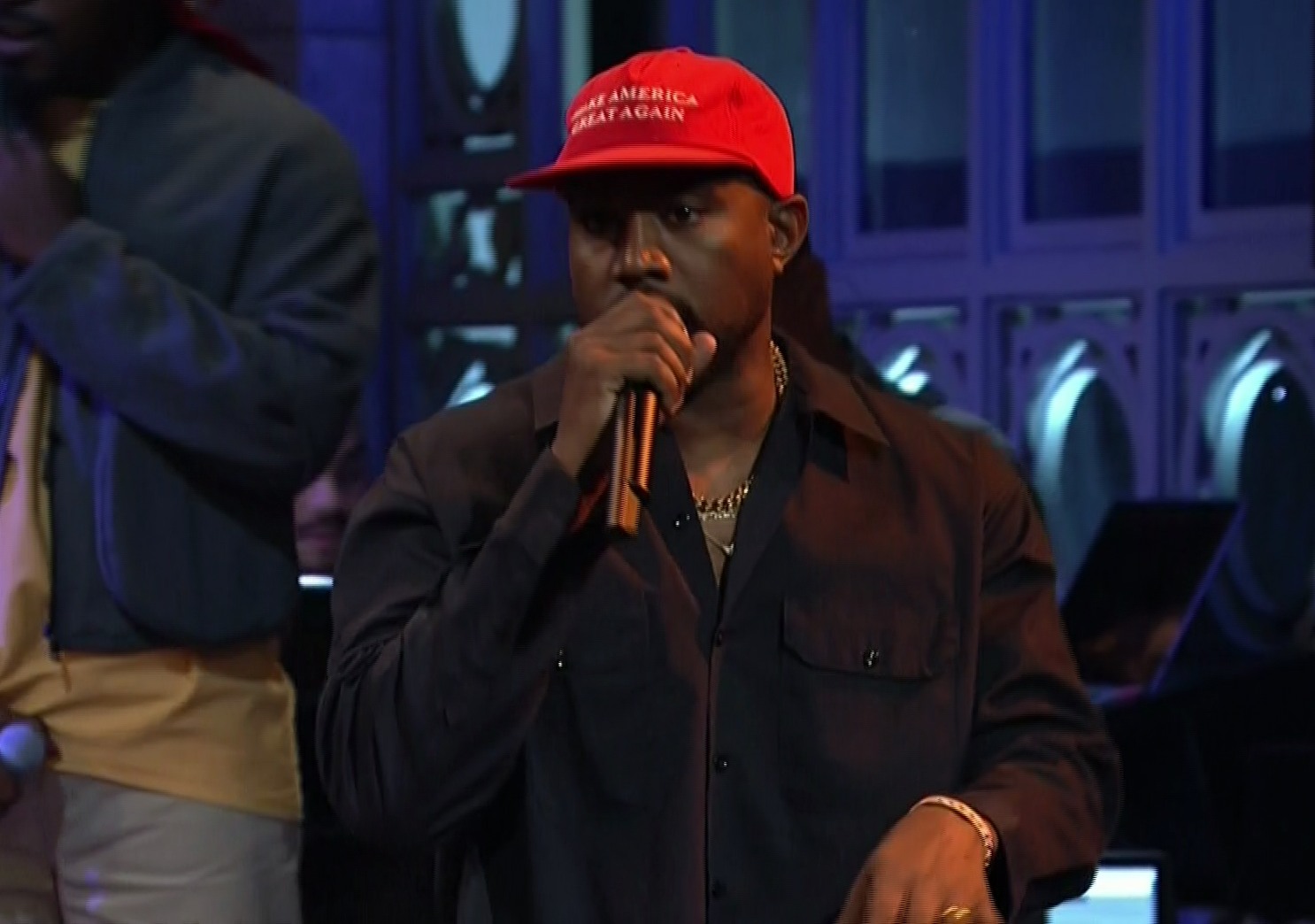 Ariana Grande was supposed to be the musical guest this weekend on Saturday Night Live. Kanye West was the replacement musical guest. And it was an absolute mess. Kanye performed two (awful) songs, and then he decided to make a lengthy speech about Donald Trump, all while wearing his MAGA hat. The speech did not make it on air. He claimed that the Democrats are hatching a plan to keep black people on welfare and that Trump is love. Chris Rock Instagram-Live'd the mess and you can hear the reaction from the audience, there were only a few people clapping, and Chris Rock whispers "my God" at one point.
Wowwwww only 3 people clapped. Chris Rock is laughing At @kanyewest pic.twitter.com/jAGP5OwKXD

— 2cool2blog (@2Cool2Bloggg) September 30, 2018
SNL sources told People Magazine that Kanye made it really uncomfortable for pretty much everyone:
"He made it uncomfortable for the cast and [host] Adam Driver by calling them back onstage and not saying why and then went off on them. The show had been supportive of all of Kanye's visions throughout the week, even giving him the opportunity for the third song during the goodnight [portion],' and then he surprised everyone. The show was already off the air when he started his rant. It goes off at 1," the source shares, adding that West's specific claim that he had been "bullied backstage" about wearing the MAGA hat wasn't accurate.

"No one bullied him about wearing the MAGA hat. He wore it in promos and all week before the show even aired and was asking everyone if they thought he should wear the hat, interns, anyone walking by who would listen," the insider remarks.
I believe the SNL sources – before Kanye's unaired rant, I would guess that most people just sort of laughed uncomfortably at Kanye's MAGA hat and didn't say much. But really, this is a mess. And it only got worse, because then Kanye started tweeting:
the 13th Amendment is slavery in disguise meaning it never ended We are the solution that heals

— ye (@kanyewest) September 30, 2018
not abolish but. let's amend the 13th amendment

We apply everyone's opinions to our platform

— ye (@kanyewest) September 30, 2018
After that, everyone is just sort of dunking on Ye. Even celebrities. It's enough. This man is not a martyr. He's not a misunderstood genius. He has chosen to be ignorant of history, ignorant of knowledge, ignorant of truth. And he wraps up his ignorance as some of kind of "genius." No. Chris Evans and Lana del Rey had some sh-t to say:
There's nothing more maddening than debating someone who doesn't know history, doesn't read books, and frames their myopia as virtue. The level of unapologetic conjecture I've encountered lately isn't just frustrating, it's retrogressive, unprecedented and absolutely terrifying. https://t.co/4jCFwB4T5U

— Chris Evans (@ChrisEvans) September 30, 2018
Lana Del Rey for president. That's it. That's the tweet. pic.twitter.com/VyjCt3AiSC

— karlo (@mxdern_ecstasy) September 30, 2018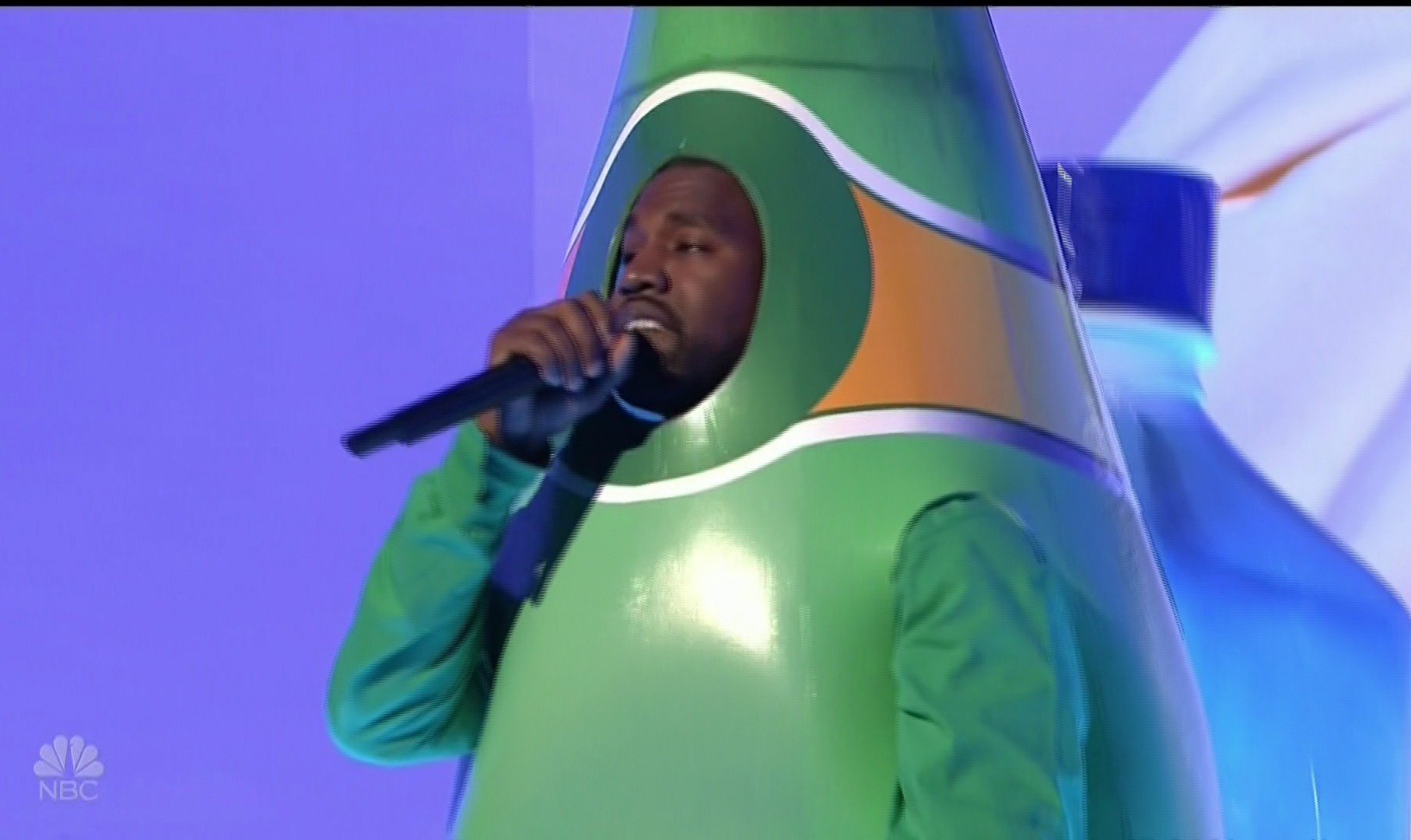 Photos courtesy of SNL, WENN.