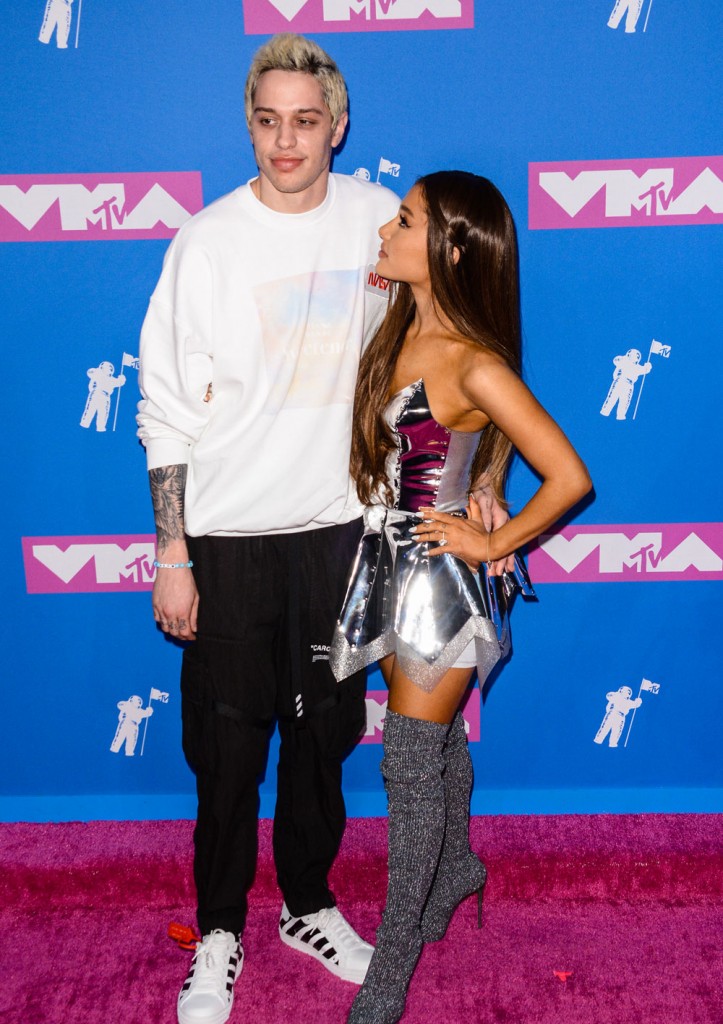 I know whenever I stan for someone that people will just tell me how awful they are. Sometimes I console myself that arguments and complaints in the comments means more pageviews and it's all good. Other times I keep in perspective by remembering that I write about celebrities for a living from home. However I feel protective of Ariana Grande for some reason. I think that's because she's a legitimate PTSD survivor, she changed from the horrific Manchester bombing, she was engaged to a doofus and she self corrected! How often do celebrities do that? Plus she's letting her fans see her vulnerability, her mistakes and the way she's coming back from all that. She's a great example to young women and again I will be mildly hurt when people call her haughty and say she's self absorbed. What is wrong with me that I even care? She probably is all those things.
Ariana just made the predictable move of cutting her way too long ponytail, which she admitted was tight and painful. It's likely that she only took a small amount off her natural hair, since her ponytail must have been mostly extensions. Still this is super cute, she was using her hair as a security blanket, that was part of her look and she shed that. It's not like she is sporting a pixie now or went for a bright color though. This is relatable, but I wish she would have posted a regular selfie instead of an face-filtered one. I don't get that at all.
My last hairdresser loved to tell stories about women asking for radical hair changes. His response to those requests was always "what did he do?" He said the women were usually having relationship issues and he would counsel them to consider more moderate changes they wouldn't regret. This is one of those thoughtful haircuts, which is indicative of a lot of Ariana's choices lately. The girl is fire, I don't even care if you @me, go ahead. Kaiser's badassery is rubbing off on me lately, I can take it.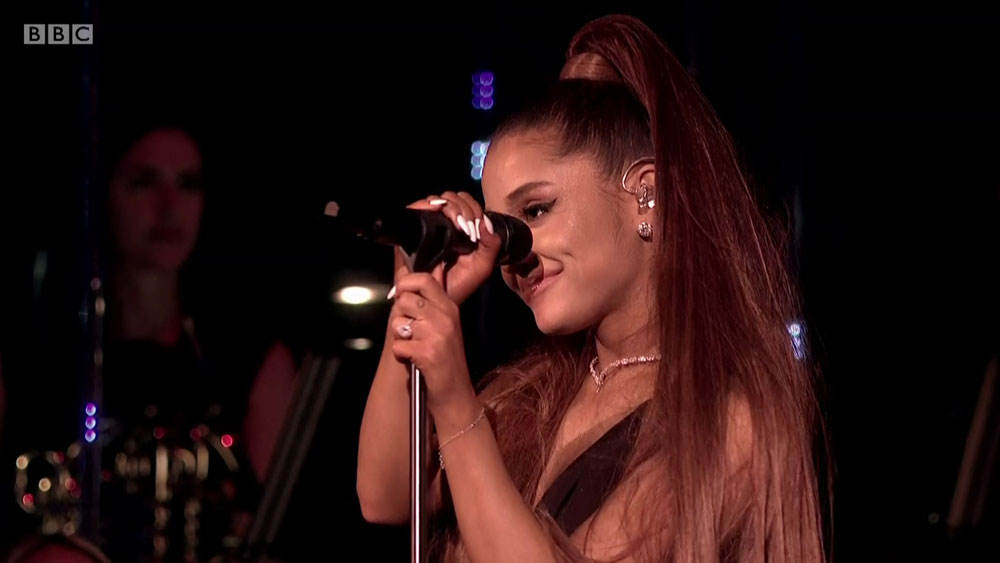 Photos credit: WENN and Instagram