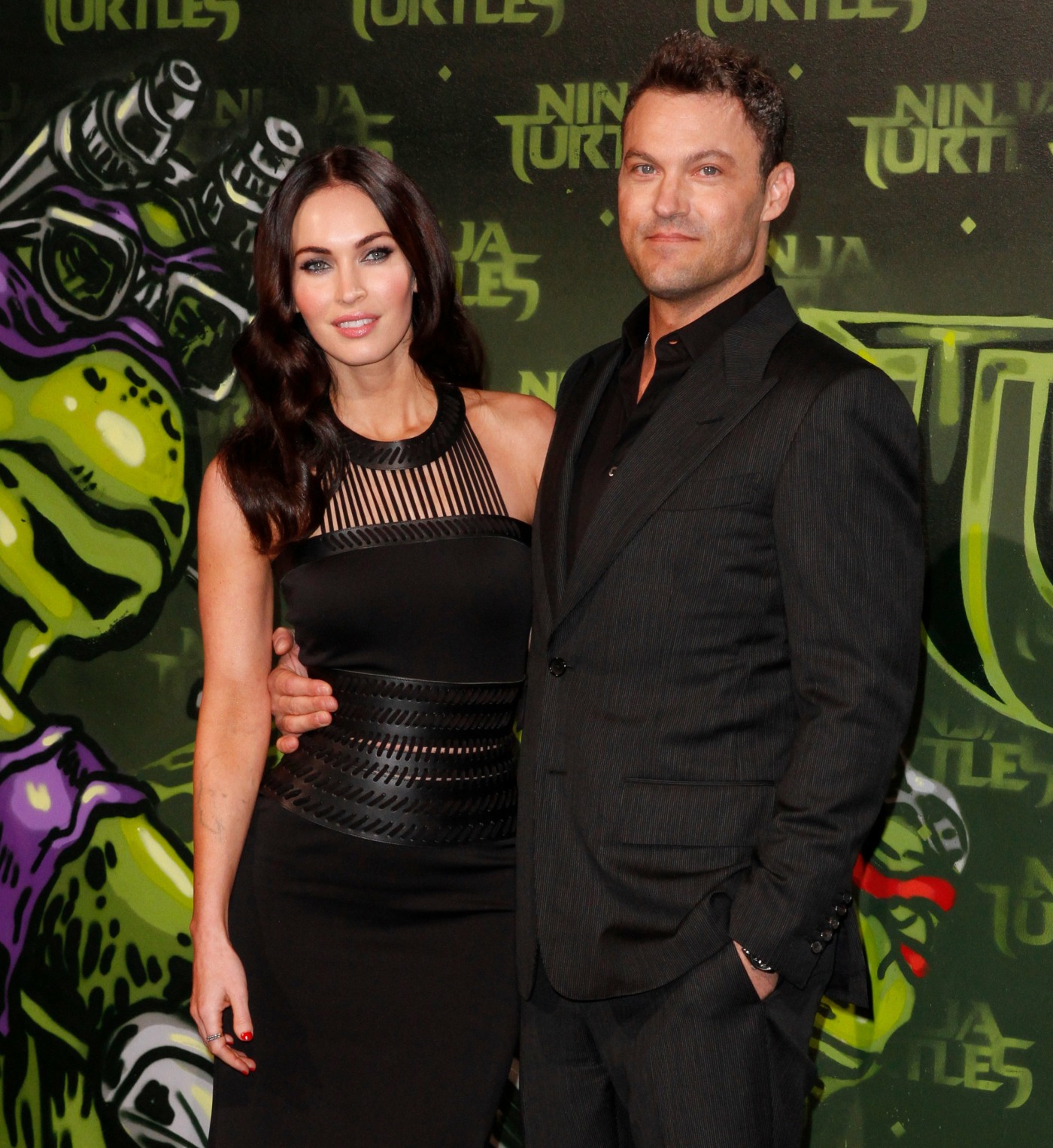 As we've been discussing all week, Vanessa Marcil has just started talking about a years-long drama she's had with her ex, Brian Austin Green. BAG and Vanessa are parents to 16-year-old Kassius, who seems to live full time with Vanessa. Vanessa claimed on social media that BAG and Kassius have been estranged for going on five years, that they had barely seen each other in that time. Then she came out and said actually BAG and Kassius have spent *some* time together in the past five years, but it's only once every few months, basically. She also said BAG and Megan Fox waged a multi-year legal campaign to get full custody of Kassius years ago, and when the court denied them, that's when the estrangement happened. Well, we still haven't heard anything from BAG. But People Mag did talk to a "source" who seems to confirm the estrangement.
When Brian Austin Green tied the knot with Megan Fox in 2010, it was the start of a new chapter in his life — and possibly the end of another. In 2002, Green welcomed eldest son Kassius Lijah with ex Vanessa Marcil. Shortly after Kassius' birth, the pair split in 2003, and two years later, Green, 45, started dating Fox, 32.

"Ever since Brian and Megan started dating, Brian had conflicts with Vanessa," a source tells PEOPLE. "Megan was very young when they started dating and she was always jealous and nervous that Brian would go back with Vanessa."

Although all seemed well between the former couple when Green wed Fox — Kassius, then 8 years old, was Green's best man at his wedding — just two years later, it was revealed that Green had tried to sue Marcil for purported unpaid loans. According to E!, Green had been seeking $200,000 he claimed he gave Marcil during their relationship. Green claimed he had an agreement with Marcil that specified that the money was not a gift and she had to pay it back. However, a judge threw out the case and ruled that the actor's statute of limitations had run out.

Over the weekend, Marcil, 50, claimed in an emotional Instagram post that Green and Fox tried to get full custody of Kassuis in 2006. She also alleged that Green and Fox "decided to completely cut Kass out of their lives"with their three sons: Journey River, 2, Bodhi Ransom, 4½, and Noah Shannon, 6.

"Everyone knows Brian doesn't have contact with Kassius. That's his choice, but it doesn't make it right," the source adds. "Brian is a great dad to his sons with Megan, so it's absolutely strange that he doesn't see Kassius."

While Marcil is hopeful that her son will one day have a solid relationship with his father, it seems as though Green must decide whether or not he will build a bond with his eldest child.

"It's just a sad situation. Brian could easily fix it, and it does seem he cares," says the source. "Hopefully Vanessa speaking out in public will now change things."
I find it a bit shady that they're dumping some or all of this at Megan Fox's feet – I mean, it's more than possible that Megan was jealous and insecure when Megan first got with BAG, but just FYI: Megan was still a TEENAGER when she started dating BAG. She was 19 to his 32 years of age. I doubt Megan was the master manipulator of this entire family drama, especially since back then, she always talked glowingly of Kassius, like he was a big reason why she fell in love with BAG. It sounds more like BAG has always been a petty bitch and he's always expected the women in his life to financially support him. Ugh.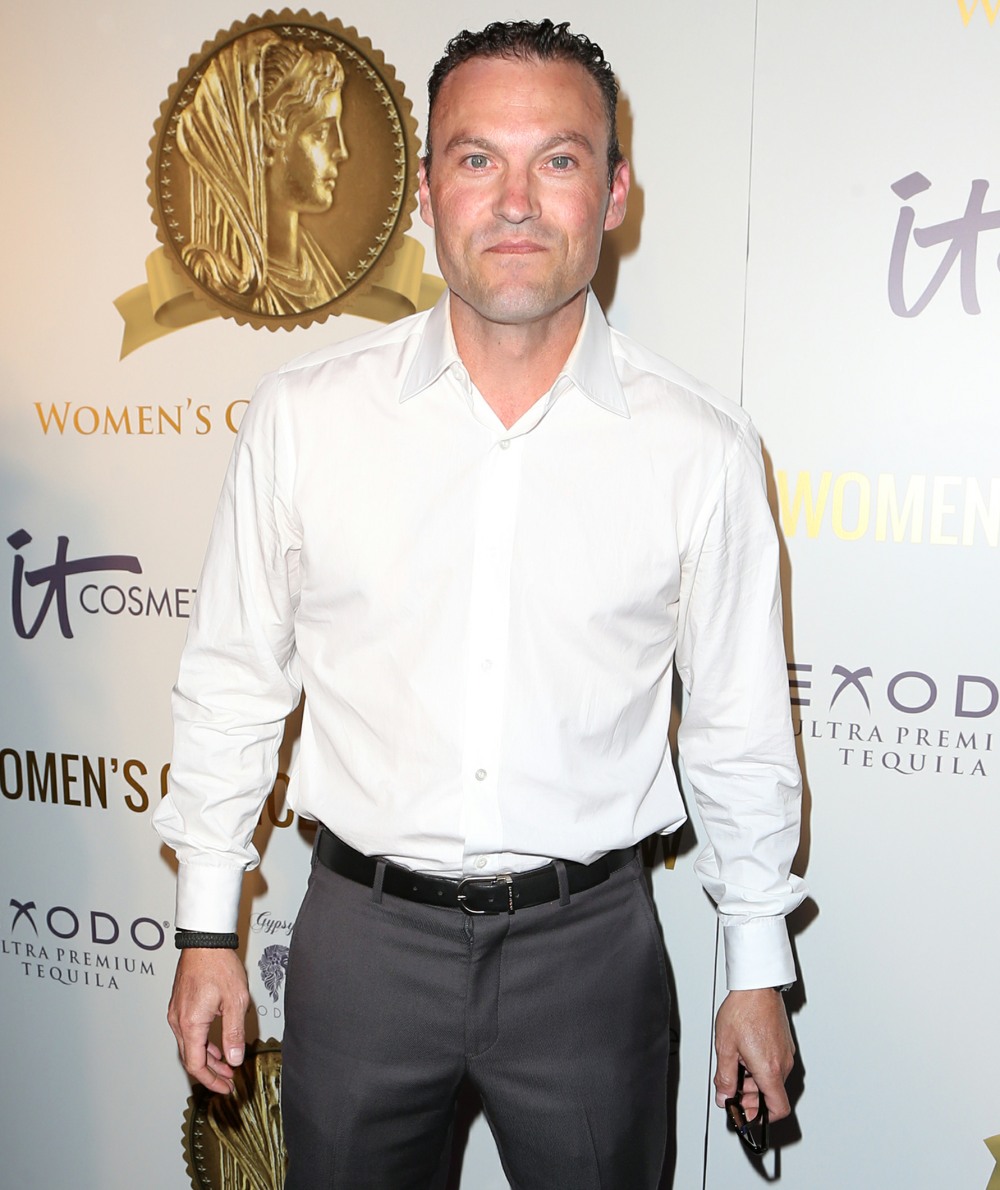 Photos courtesy of WENN.