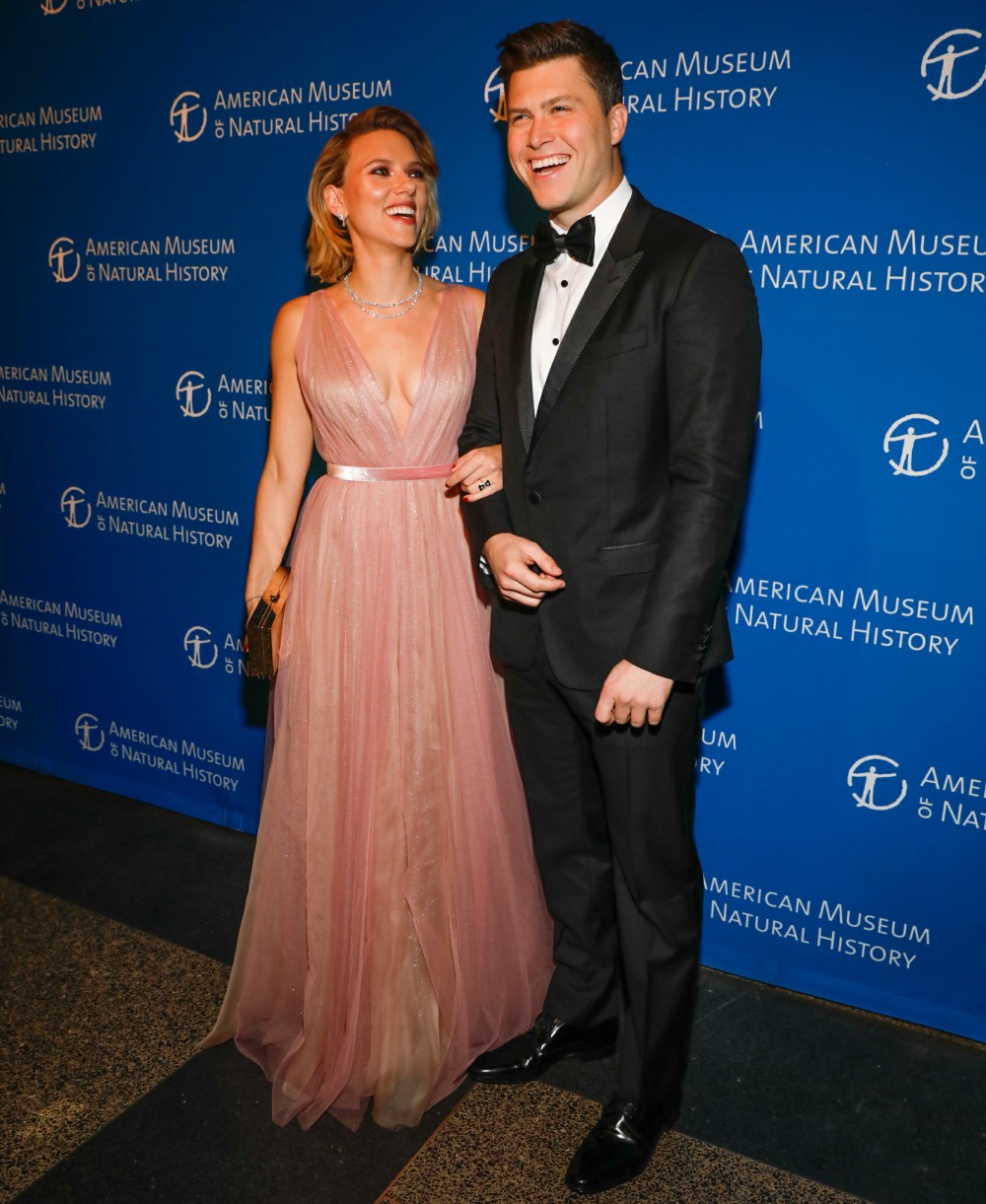 Here are some photos from the American Museum Of Natural History Gala 2018, which was very heavily attended by current Saturday Night Live people and SNL alums. Going from memory, that's always the case – I wonder if SNL has some kind of deal with the museum or something? Anyway, the biggest name at the event was a "girlfriend of" an SNL cast member: Colin Jost brought his girlfriend Scarlett Johansson to the event. They've been each other's dates for a lot of events over the past year, year and a half. I don't hate it, because they're doing it equally – he supports her at her work events, and she supports him at his work events. I guess they're going strong? I hope she doesn't marry him, and I'll be interested in seeing her next boyfriend. She tends to follow up a "normal boyfriend" with some guy who is an utter trainwreck.
As for her look… I mean, I think this is the best ScarJo has looked in a really long time? Her hair is a great length, the color suits her and she seems to have gained some weight back (she looks healthy). Her dress is J. Mendel and it's super-flattering and pretty.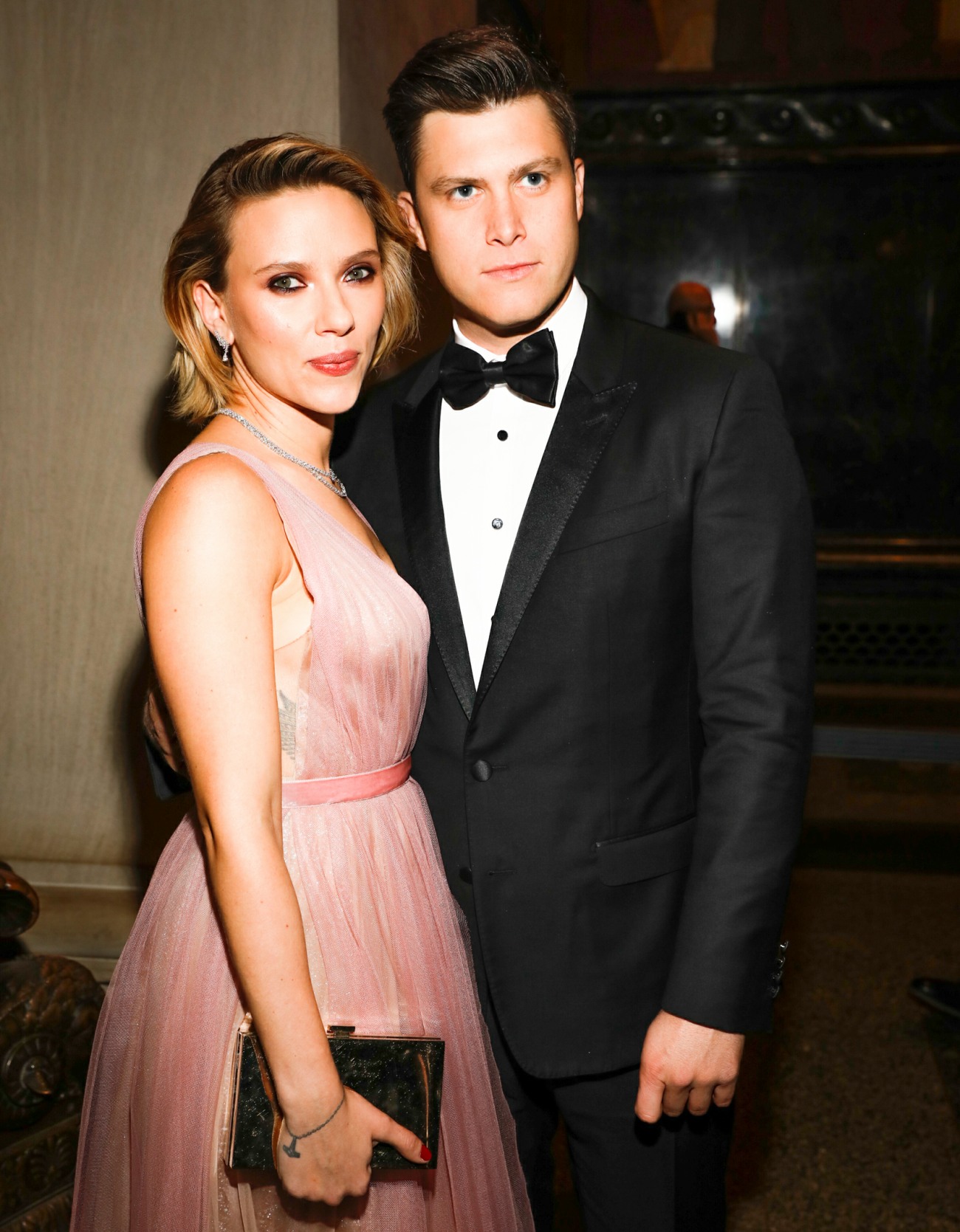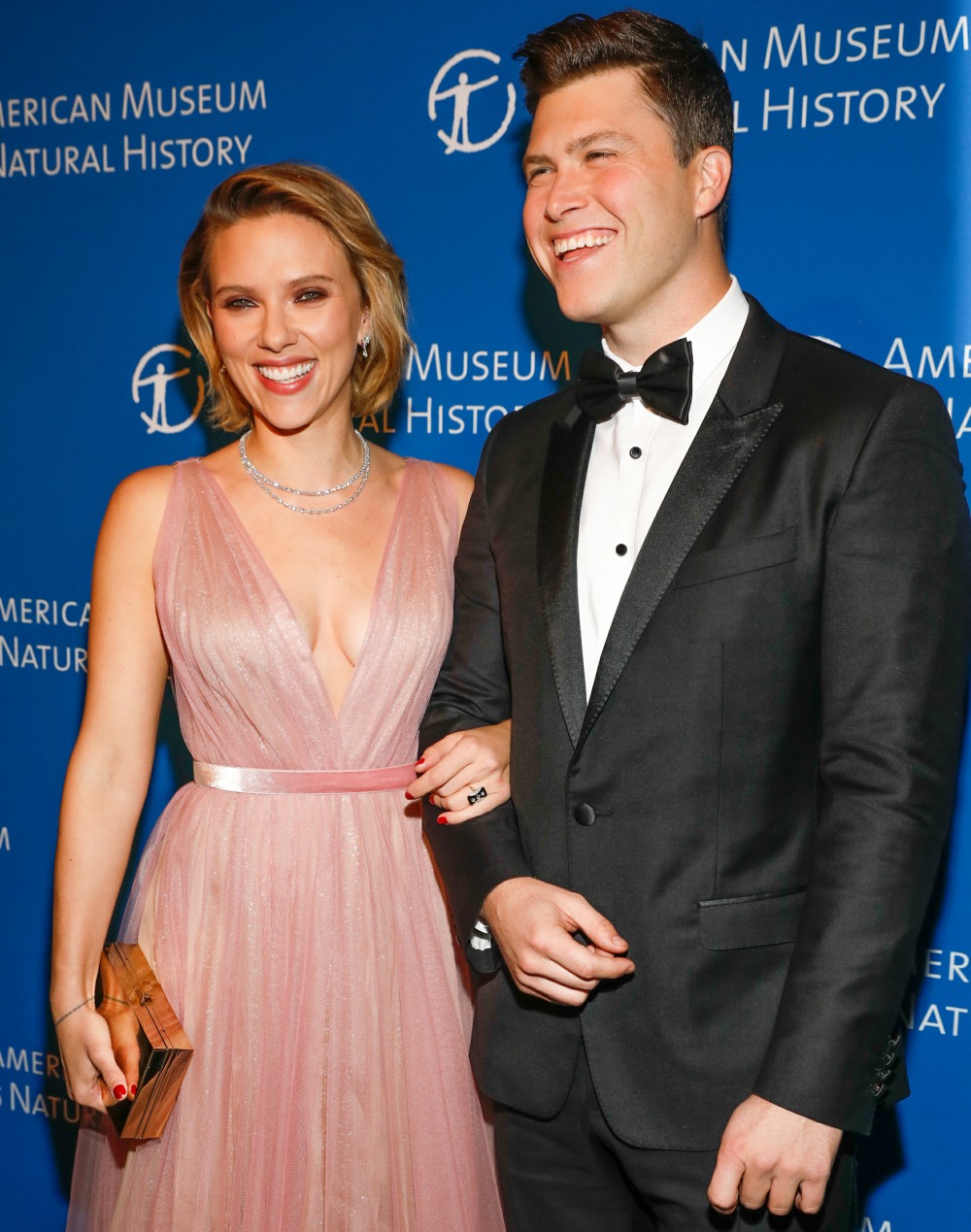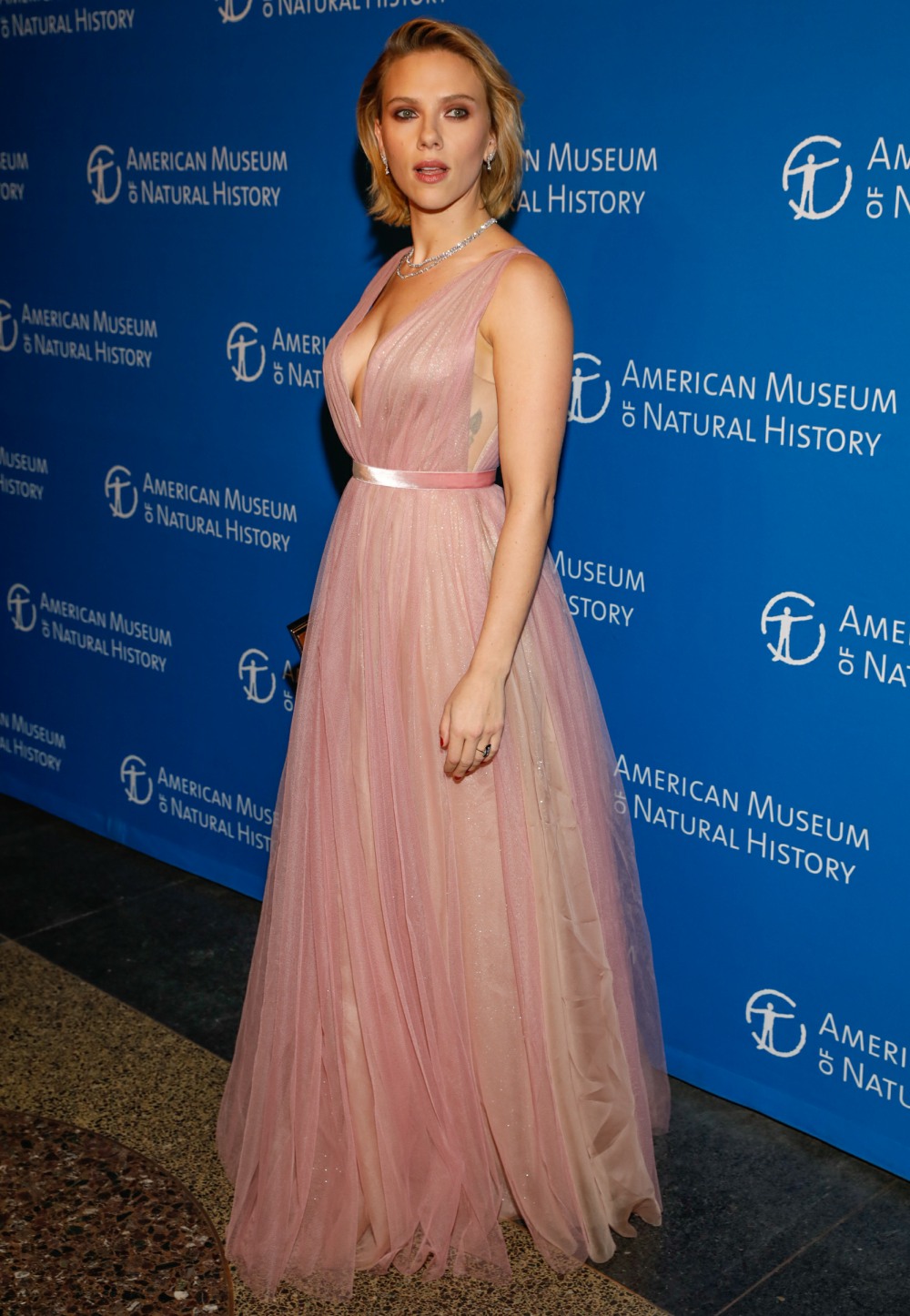 Here's Tina Fey in what looks like super-stylish Amish-wear, and some of the dudes from SNL – Pete Davidson, Kenan Thompson and Chris Redd (who was labeled "Michael Che" in too many photos, ugh).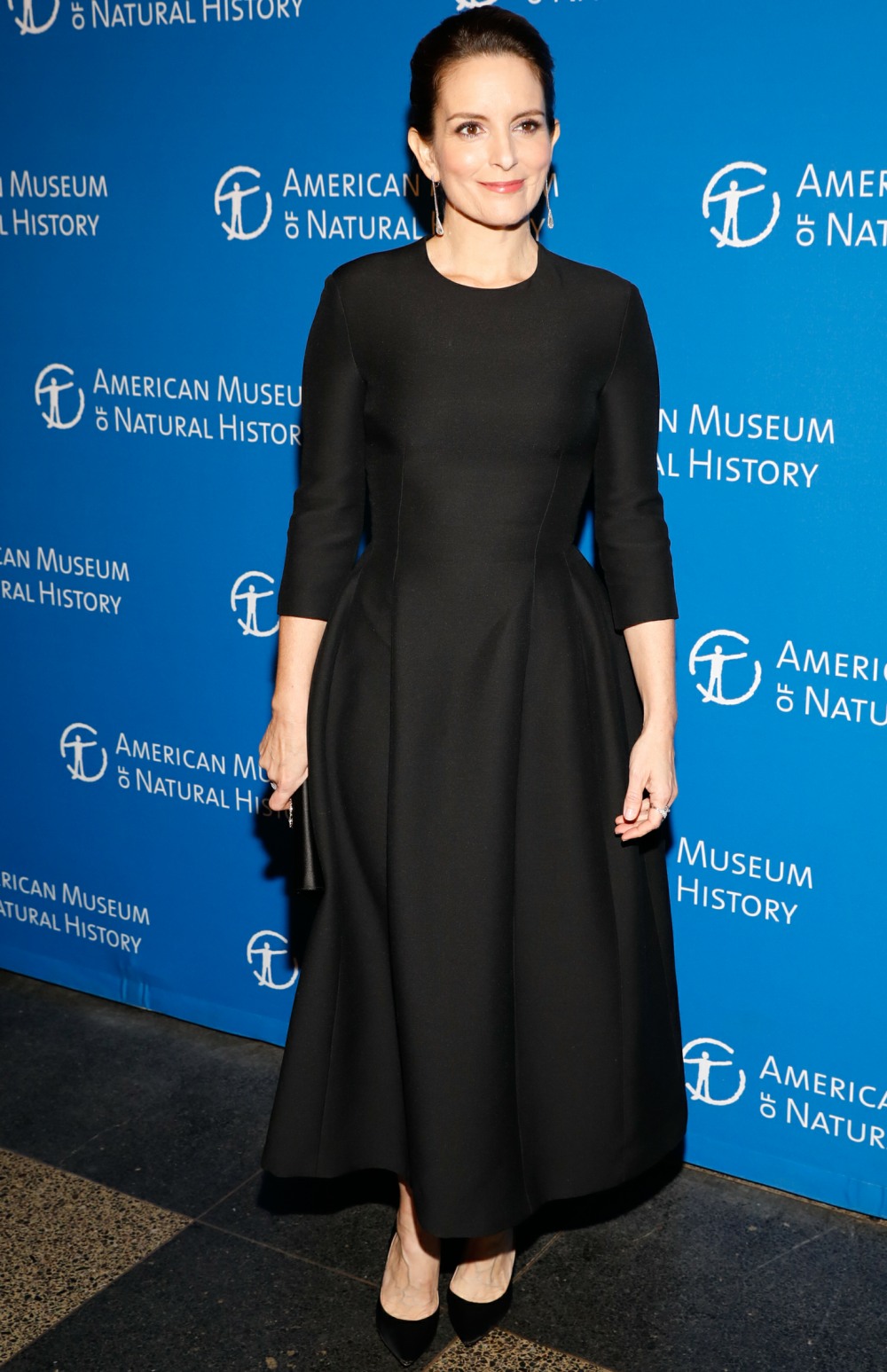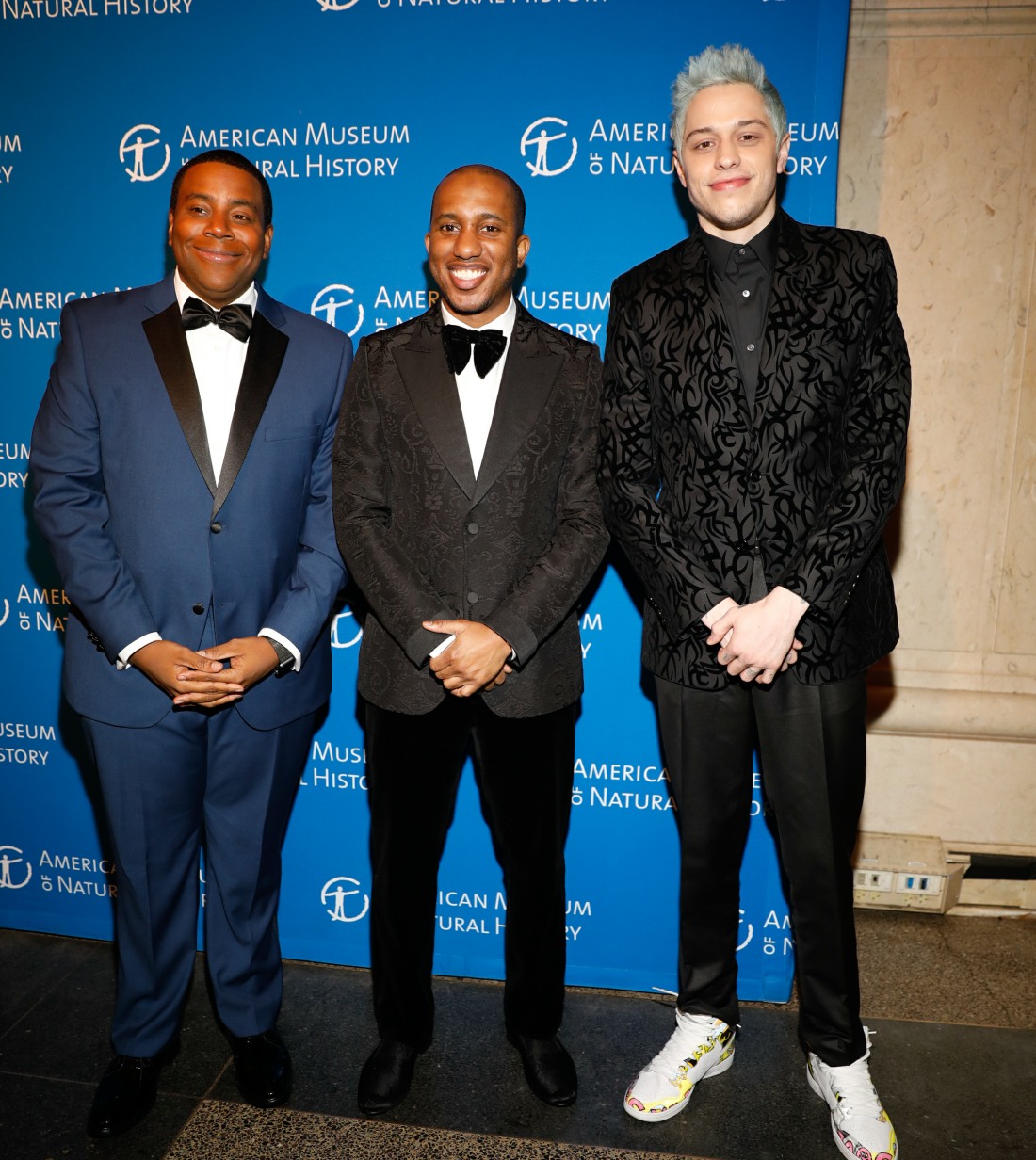 Photos courtesy of WENN.