I actually like Mandy Moore a lot, even though I barely pay attention to her. Out of all the bubble-gum pop stars to break out in the late 90s and early 00s in the wake of Britney Spears, I never really thought Mandy Moore would still be around, and that she would be a for-real actress. It's strange to think of her journey. Anyway, all of that to say, I forgot she even had a boyfriend/fiance, but she did. She married Taylor Goldsmith in a quiet backyard ceremony Sunday evening at her home – you can see an Architectural Digest video of her house here. It sounds really low-key and nice:
Mandy Moore is officially a bride! E! News can confirm that the This Is Us star married Dawes musician Taylor Goldsmith in front of family and close friends Sunday afternoon in Los Angeles. A source told E! News that the ceremony was "an intimate backyard wedding at Mandy's home that started just after sundown on Sunday evening."

The private wedding ceremony comes after Mandy hinted to E! News that her ceremony wouldn't be an over-the-top affair. It seemed like a very convivial gathering. The source added, "There was a small group of family and friends that looked to be about 50 people."

According to the insider, the look of the wedding was "very boho," which included "rugs on the floor surrounding the altar. The flower arrangements were beautiful with lots of large feathers." After the nuptials, guests then traveled to The Fig House, which is a private event space in the Highland Park neighborhood of Los Angeles. Some attendees include Minka Kelly, Wilmer Valderrama, Milo Ventimiglia, Chrissy Metz and Sterling K. Brown.

According to another insider, there was a plethora of culinary options at the reception. The source said there was no formal dinner, but there were a "number of food stations around the venue, including meat, chicken, vegetarian, raw food, flat bread, cheese and charcuterie and more." The catering was all provided by Room Forty. Like many weddings, guests could also enjoy lots of drinks provided by Pharmacy, which involved "a whiskey station and lots of wine."

So what about the cake? Well, Mandy and Taylor went with something a bit more "non-traditional." The insider said, "They'll have 12 different kinds of cake for people to try."
I knew I liked Mandy for a reason. She didn't force her wedding guests to eat one particular way, and she gave them lots of cake options. Well done, Mandy. That, to me, says a lot about her and her vibe, plus it was her second marriage. She probably figured out a lot about what she wanted and didn't want, and so for this wedding, she just went low-key and tried to ensure that everyone would have some good food and good drinks. Her new husband is cute too – not in a crazy-hot heartthrob way, but he looks like a sweetheart. I hope they're very happy together.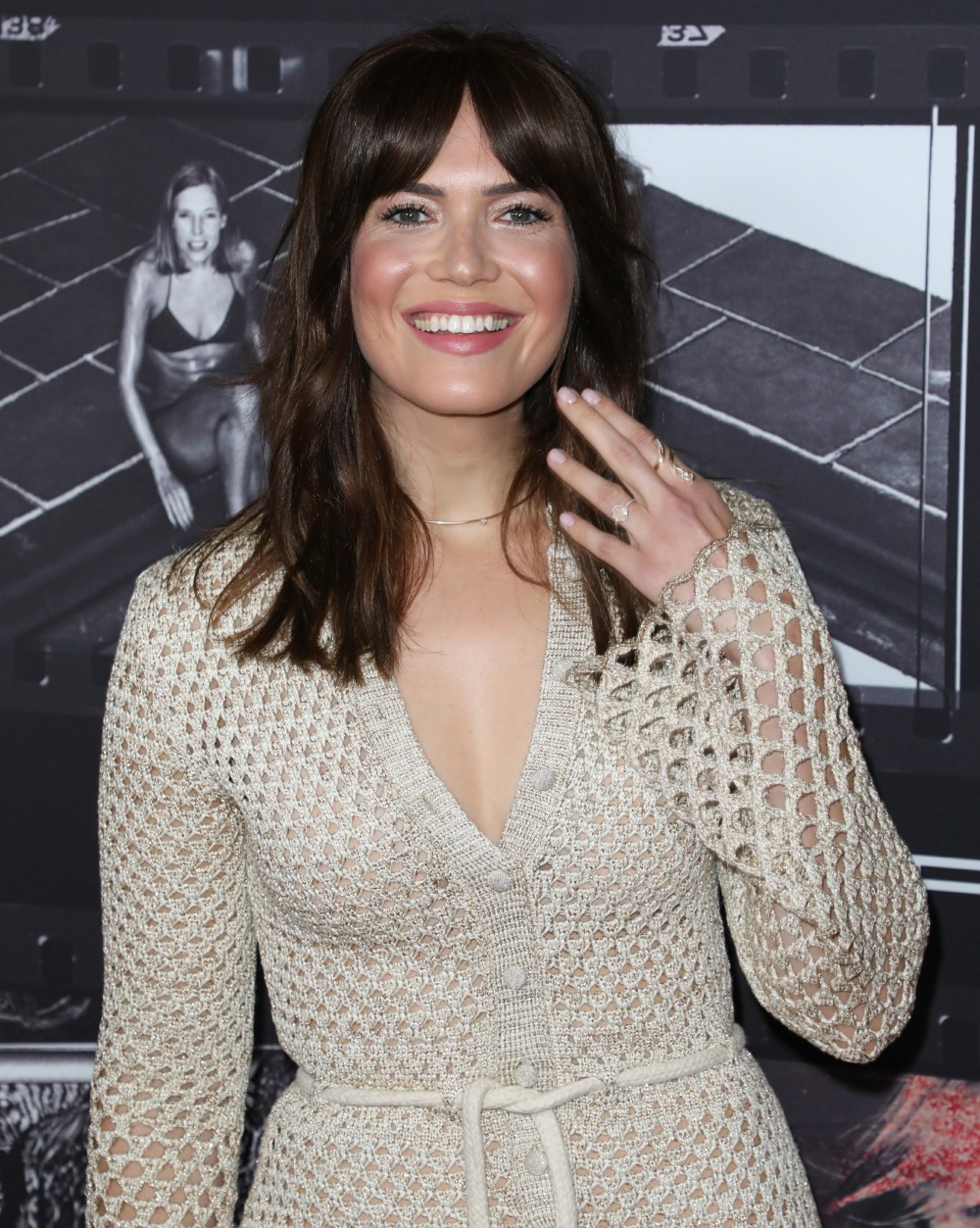 Photos courtesy of WENN, Instagram.