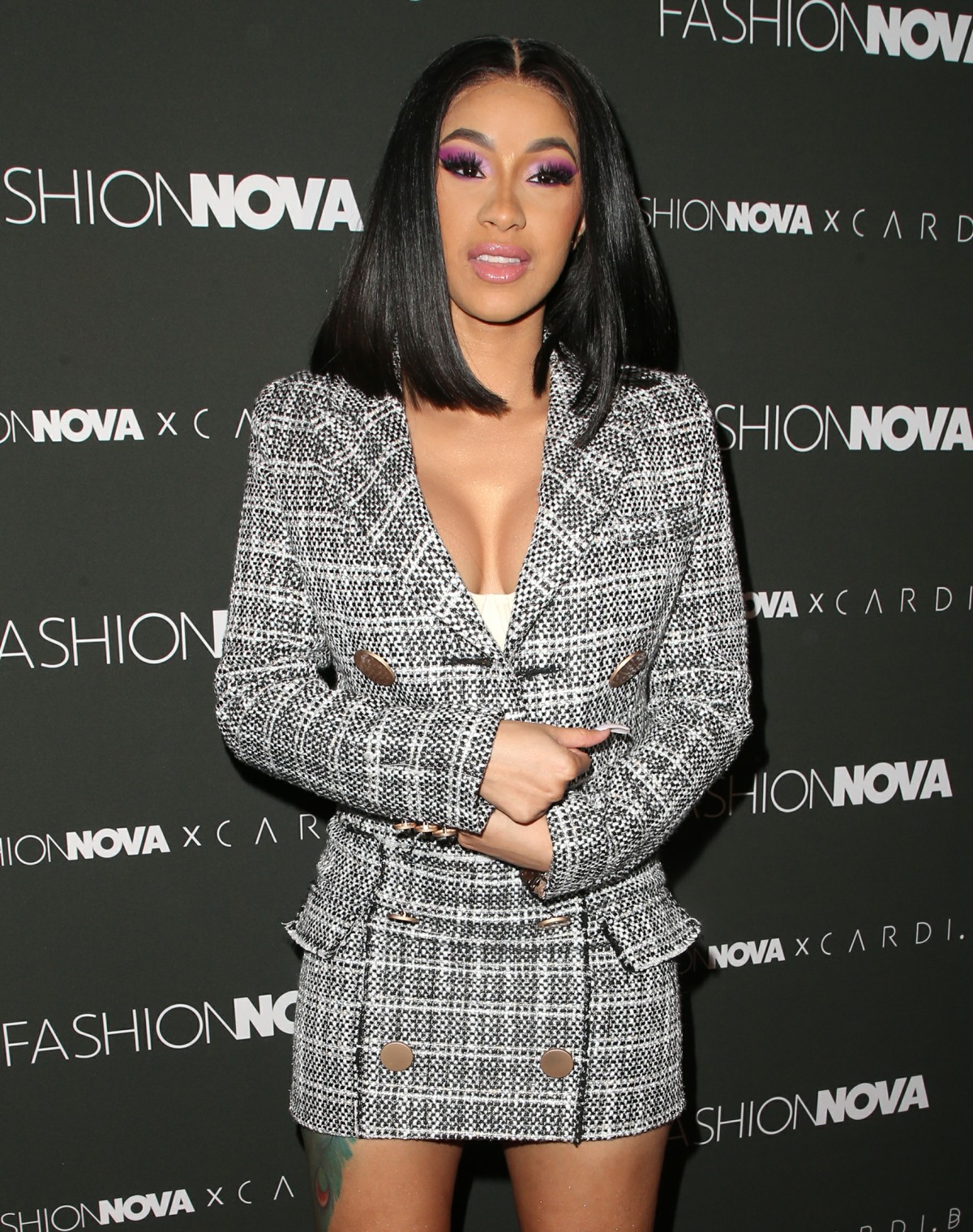 Here are some photos of Cardi B last week at the launch event for her collaboration line with Fashion Nova. It's easy to forget, given how much Cardi has been doing this year, that she actually birthed a baby girl in July. Baby Kulture isn't even five months old! Cardi had to cancel some stuff around Kulture's birth, but she's kept up a pretty remarkable schedule for a new mother. I get the feeling that Cardi waited so long to become a big deal, and she wants to "strike while the iron is hot." The thing is, I worry that she's running herself ragged. Cardi got on Instagram Live again recently to talk about the changes to her body following Kulture's birth. Apparently, she can't stop losing weight:
On Thursday, Cardi once again spilled many truths about herself and addressed her fans in an Instagram Live video. "I've been very depressed because I cannot stop losing weight," she said. "And it's so crazy because when I first gave birth, I did everything to lose my baby weight. I was drinking Teami [tea] so it could curb my appetite and now that I lost all the baby weight…I don't like looking too skinny."

She revealed that she was very skinny as a teenager, which she "hated" and she "hates it now." She added, "It's been really depressing me, making me sad. My weight. You know what I'm saying."

Later in the Live, Cardi explained that she doesn't have much of an appetite, which is "so stressful." She said, "I want to gain weight so bad. I'm really trying to gain weight ya'll and it's been hard and I don't know how." Cardi then compared losing baby weight a few months ago to now. "After I gave birth, I was so thirsty to lose all the baby weight and now it's so hard for me to gain weight and I hate it. Then my parents…the more they force me to eat, the more I don't want to eat," she explained.
Cardi is big on doing things for herself rather than ask for help, but I think she would benefit from some specialists right now. A professional, accredited nutritionist would be nice, and maybe a professional trainer who specializes in postpartum recovery. And maybe a psychiatrist as well, because some of this could be helped if she could work through it with a professional, just doing talk therapy and venting about all of her stress. It's easy enough to say that "it's a nice problem to have" if you are losing weight without even trying (I wish that would happen to me), but she did lose the baby weight rather dramatically, and I think she would just feel better about everything if she had some professionals helping her.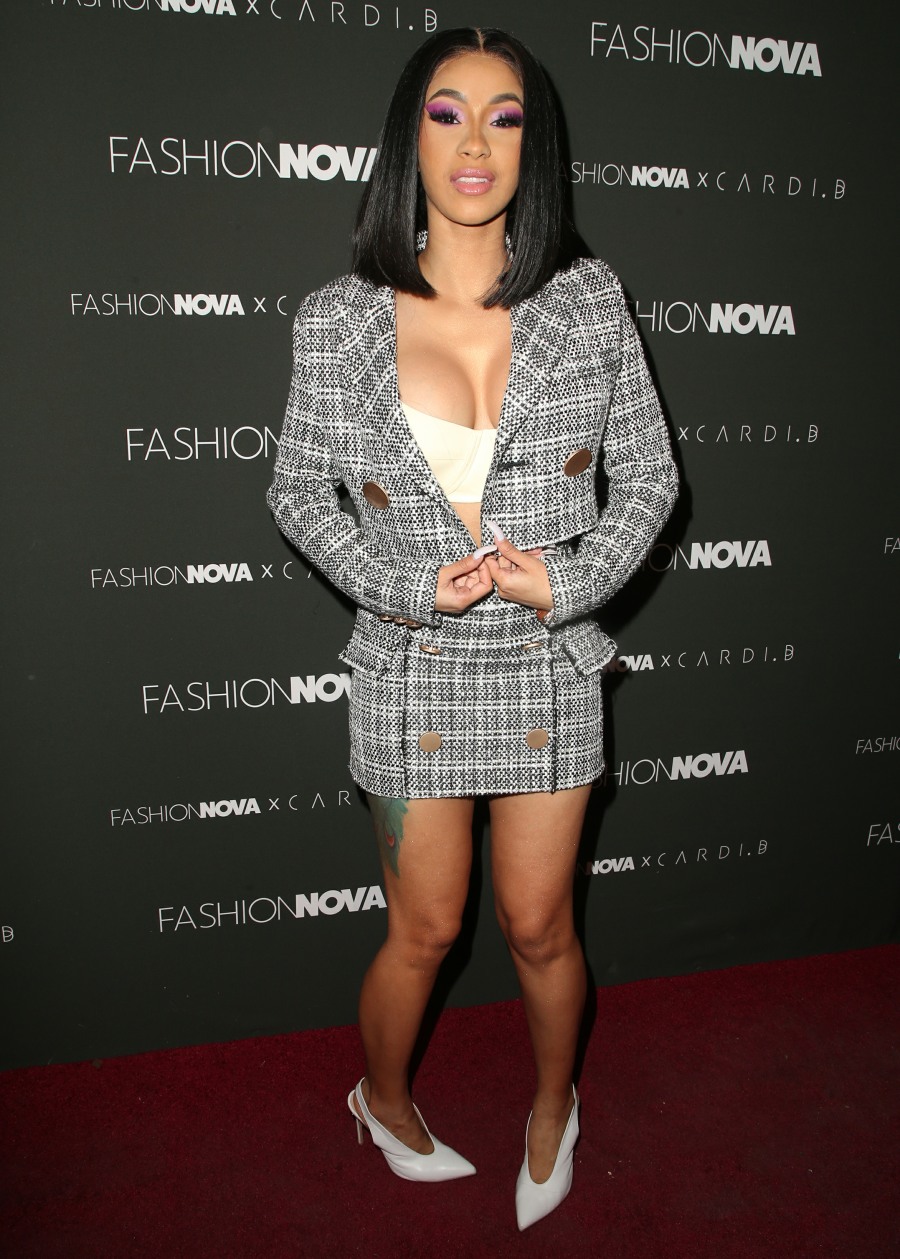 Photos courtesy of WENN.