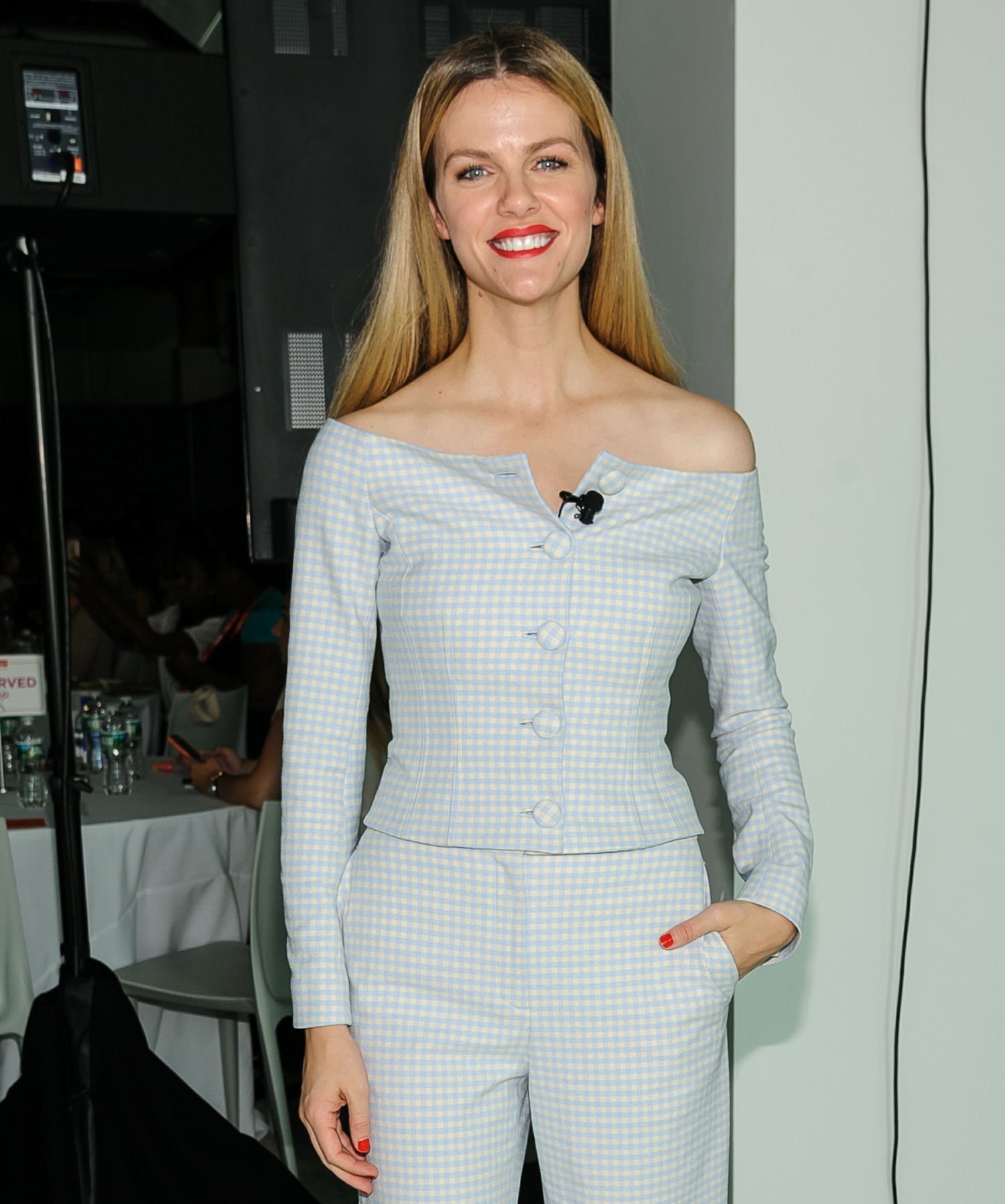 I used to think Brooklyn Decker was a vapid idiot, but she's grown on me so much in recent years. She's happily married to Andy Roddick, they have two kids together (Hank and Stevie), and she's sort of given up her modeling career to work full-time as an actress, businesswoman, advocate for women's empowerment programs, Special Olympics ambassador and various private business endeavors. Brooklyn attended the Girlboss Rally over the weekend, and took part in a panel discussion called The Hustle Is Real. She ended up talking about the idea that, in these troubled times, "self care" is sort of bulls–t. It's actually quite interesting:
Brooklyn Decker is over the idea of self-care.

"As an entrepreneur, in general, I would say … self-care is kind of bulls–t," Decker said during a panel titled "The Hustle is Real" at the Girlboss Rally on Sunday. "The reason I say that is because I have been told over and over, 'OK you need to do this for your company … for my children, my husband, my friendships, and you need to completely work on self-care,' and frankly I'm failing at self-care and it just made me feel I was failing at one more thing. I was like, great, so not only am I failing my business, my husband, my kids, but I'm also failing myself."

The "Grace and Frankie," starlet, who shares two children with tennis star husband Andy Roddick, recently co-founded Finery, a digital wardrobe platform that organizes your closet and uses analytics to style outfits with clothing you already own. Decker, 31, stressed that building a business is hard work but worth the struggle.

"That's not to say you shouldn't take care of yourself, of course, you should," she said. "But I also think that there's a lot of value in delayed gratification and there's a lot of value in leaning into the discomfort of entrepreneurship and change in general — professional change, personal change, whatever it is — it's OK to feel uncomfortable. It's OK to be sleepless. It's OK to not have balance and it's OK to be stressed out because it is temporary and there is a light at the end of the tunnel."

Decker then took a moment to remind women that while they may feel pressure to do it all, it's OK to prioritize work over everything else at times.

"Women specifically … I think it's beautiful … we want to be sort of complete, you know, whole humans, but I think we need to give ourselves a break and let's start by saying 'f–k self-care.' We can work on that later. We're allowed to be uncomfortable in our current state … That's part of growth and change."
Gwyneth Paltrow is shook! Compare what Gwyneth sells to what Brooklyn sells – Gwyneth's whole deal is telling rich white women that if they spend thousands of dollars on her products, they can be "more complete" or "feel better," because they've earned it in the name of "self care." Brooklyn's message is "it's okay to not prioritize yourself all the time too, you've got a lot of sh-t on your plate." She's not saying women shouldn't take care of themselves, obviously. She's saying that it's okay to NOT BE OKAY all of the time, and that sometimes agitation and stress are good things to just FEEL. Like, it's character-building. She's not wrong.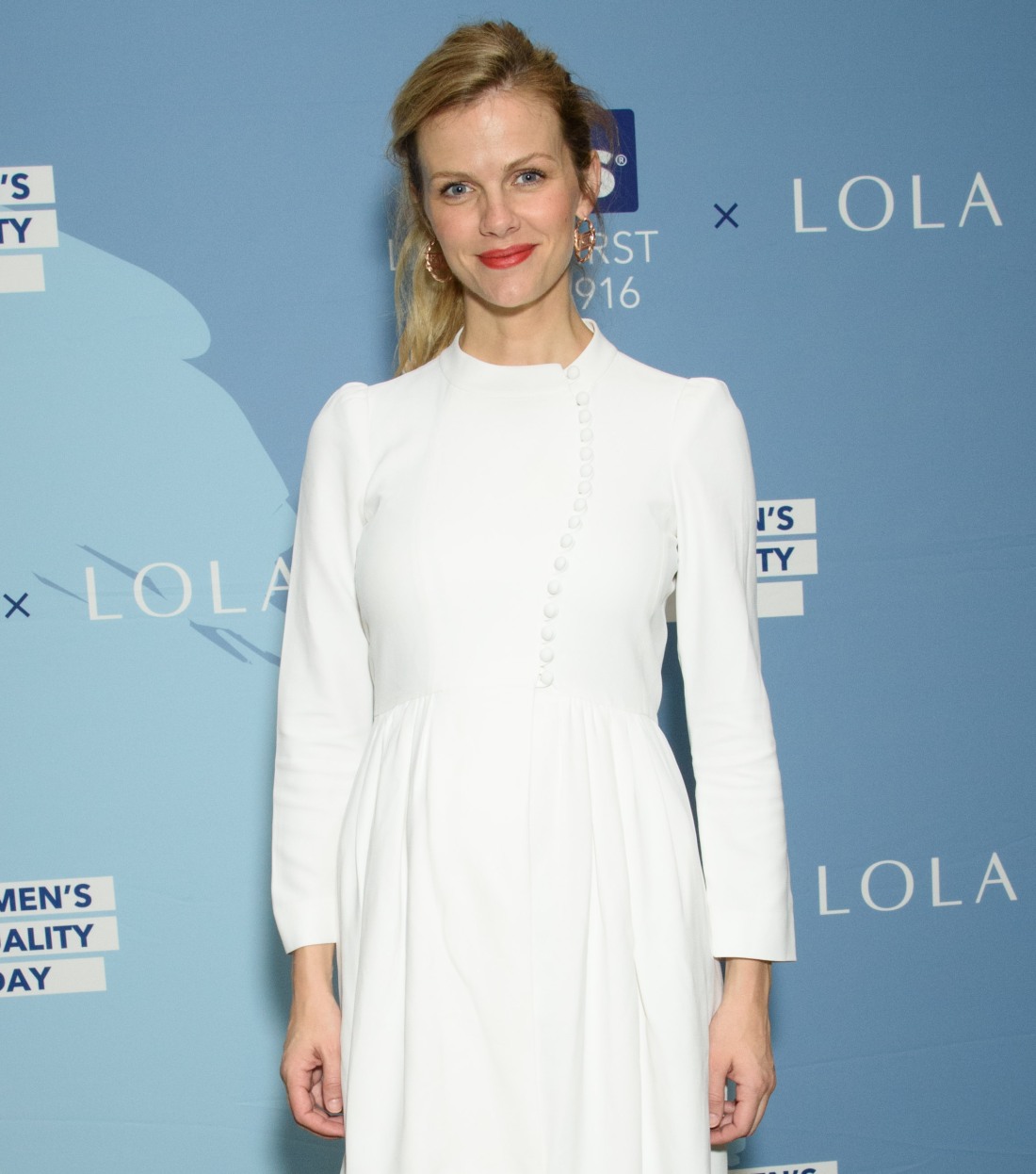 Photos courtesy of WENN.