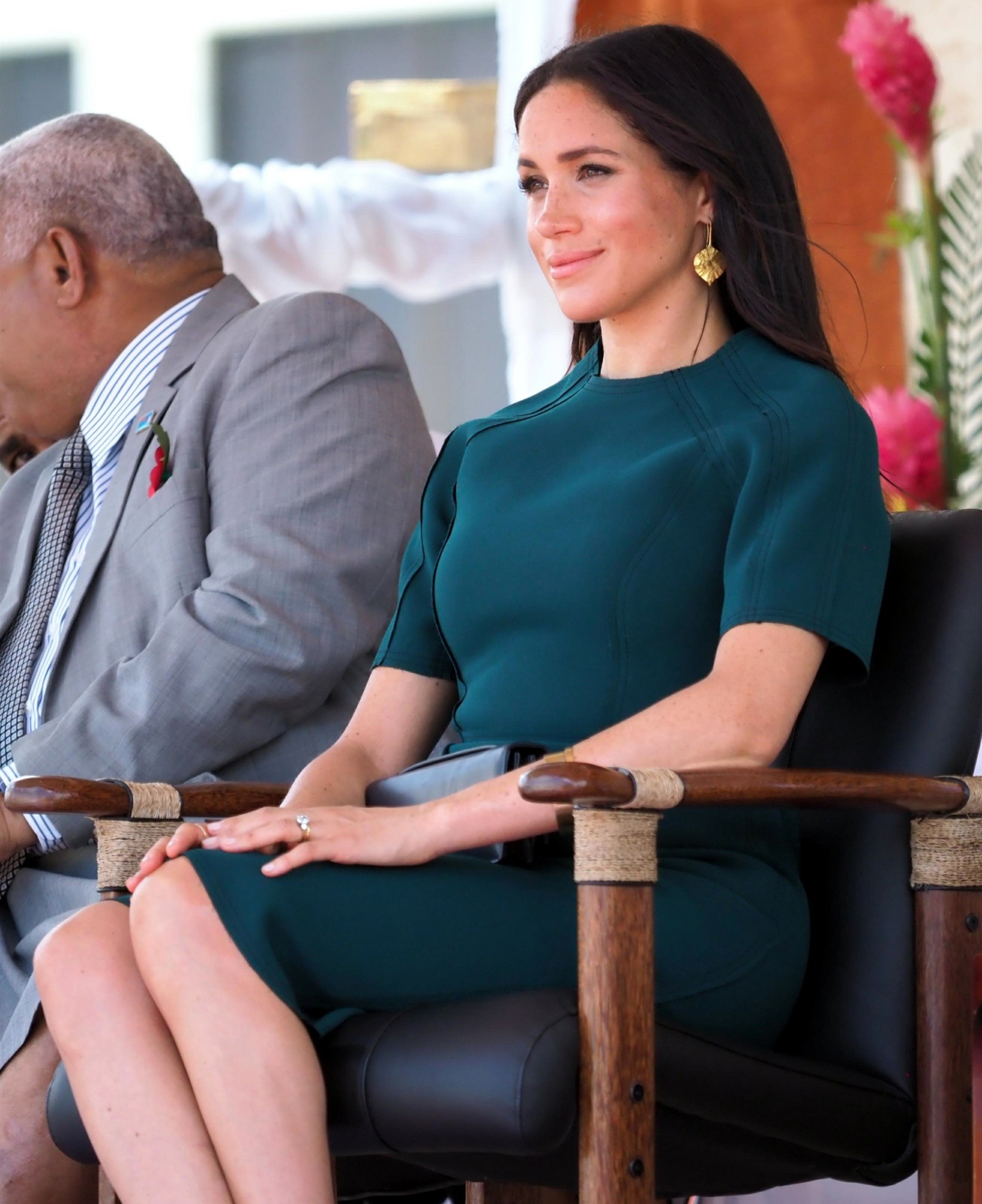 I have zero expertise on American tax law. I still pay people to do my taxes for me, although I think if I really wanted to, I might be able to figure out my own taxes myself. Still, I like the comfort of handing off all my paperwork to a professional, and I am merely a humble gossip blogger. I would imagine a Hollywood actress -turned-British-duchess would have access to even better tax advisors and tax specialists. I have faith that Meghan's 2018 tax situation is probably well-handled, since she's still an American citizen and she'll have to pay taxes here. But that's not going to stop the British tabloids from claiming that Meg's taxes will, like, bring down the monarchy.
Despite marrying into Britain's most famous family earlier this year, Meghan Markle is still an American citizen. Her journey to legally become a British subject will take several years to complete and during this time, the Duchess of Sussex will still have to pay tax in the United States. This means that every penny of her royal income will need to be declared to US officials, who will be keen to know how much the 37-year-old earns, saves on rent and receives in gifts from the Royal Family.

But that's not all. Strict American rules could mean that Prince Harry's money also comes under threat from the tax man. This is because guidance notes for US citizens state that "you are generally taxed on income available to you, regardless of whether it is in your posession." Therefore, the Duke of Sussex's £20million trust fund, set up with money he inherited from the late Princess Diana and the Queen Mother, could be liable for tax, as it is money which is "available" to Meghan as Harry's wife.

This account produces an income of £300,000 a year for the 34-year-old prince, on which he already pays UK income tax. If that weren't bad enough, royal aides recently told The Sunday Express that the tax probe could also extend further into the family and impact the Queen and Prince Charles as they both provide funding for the couple.

One aide revealed: "We're looking at a level of financial exposure the Royal Family has never had to face before. It's the royal household's worst nightmare."

Buckingham Palace will reportedly be recruiting a team of US financial experts to assist with Meghan's tax returns.
"Buckingham Palace will reportedly be recruiting a team of US financial experts to assist with Meghan's tax returns." I imagine the Queen herself will fly in a team of H&R Block employees and sit them down in her office. I need to hear the Queen ask, "But is a tiara a business expense?" From what (admittedly little) I know of American tax code, I tend to believe that Meghan will probably just have to pay taxes on her Suits income, and she probably won't have to declare most of the "gifts" she's received as a duchess, right? She didn't receive the tiara as a gift, it was just a loan. Harry has gifted other jewelry to her, but that's a matter for his taxes, not hers? And most of her new clothes have been bought by Prince Charles, so… yeah, actually, her taxes are going to be a mess. WRITE IT ALL OFF AS A BUSINESS EXPENSE.
Photos courtesy of WENN, Backgrid and Avalon Red.