Tristan Thompson and Khloe Kardashian first got together in September 2016. This was news to his girlfriend Jordan Craig, who was pregnant at the time. Looking back on it now, I think it was wrong that Khloe got so much sh-t for hooking up with Tristan while he was still dealing with Jordan Craig. Clearly, Tristan had been looking for an exit route from that relationship for a while, and clearly he didn't really give a crap about Jordan's pregnancy. That's his "thing" – cheating on pregnant girlfriends and daring them to dump him. Anyway, even though this all happened more than two years ago, people still tag Khloe in social media comments about how she "stole" Tristan from Jordan, or how he's a dog and he'll totally leave her (that one is true). And because Khloe has nothing better to do than just sit on Instagram all f–king day, she responded to those people.
For the first time, Khloé Kardashian has addressed Tristan Thompson's relationship with his ex Jordan Craig. Kardashian, 34, and Thompson, 27, were first linked in September 2016, while Craig was still pregnant with Thompson's son Prince Oliver. Rumors had previously circulated online that Thompson met Kardashian while he was still with Craig — and the speculation resurfaced after Sunday's episode of Keeping Up with the Kardashians chronicled the revelation that Thompson cheated on Kardashian days before she gave birth to the couple's daughter True on April 12 this year.

"He left his pregnant girlfriend to be with you and you think he won't leave you someday," a fan commented on a since-deleted clip Kardashian posted from the episode on Instagram, accusing the reality star of making excuses for a "lousy womanizer" because she's "scared of being alone." In response, Kardashian said she "completely thrives" when she's single.

"I reflect, grow, excel … I absolutely love it!" she wrote. "Being alone is definitely not an issue for me personally. And if he does it again, then I will deal with that but those are my choices. Right or wrong they are mine. I appreciate the support, unsolicited opinions and love I get from you all. I'm not excusing anyone's behavior. I simply did what I felt was right for me in that moment. You are also unaware of the work we do behind the scenes to better ourselves or to hopefully better ourselves. PS he never left ANYONE for me. I have said this before but as I have learned the truth isn't as exciting as a lie. So the lie is what gets traction. The truth seems to get buried and ignored. Either way, it's all love and peace over here."
The PS was unnecessary. The whole thing is totally unnecessary. As I said, I tend to believe that Khloe was Tristan's jumpoff, and that there was overlap between the end of his relationship with Jordan and the beginning of his thing with Khloe. But what's become increasingly clear is that Tristan is a Ben Affleck-level self-saboteur, and that he cheats on everyone and he doesn't have the balls to just end relationships like an adult. That's on him. Now… allllll that being said, hell yes Khloe is a needy doormat and of course she's terrified of being single. Tristan was expecting her to dump him months ago, but she keeps clinging to him and forcing him to be in this relationship. It's all a gigantic mess. Jordan should count her blessings that she's rid of him.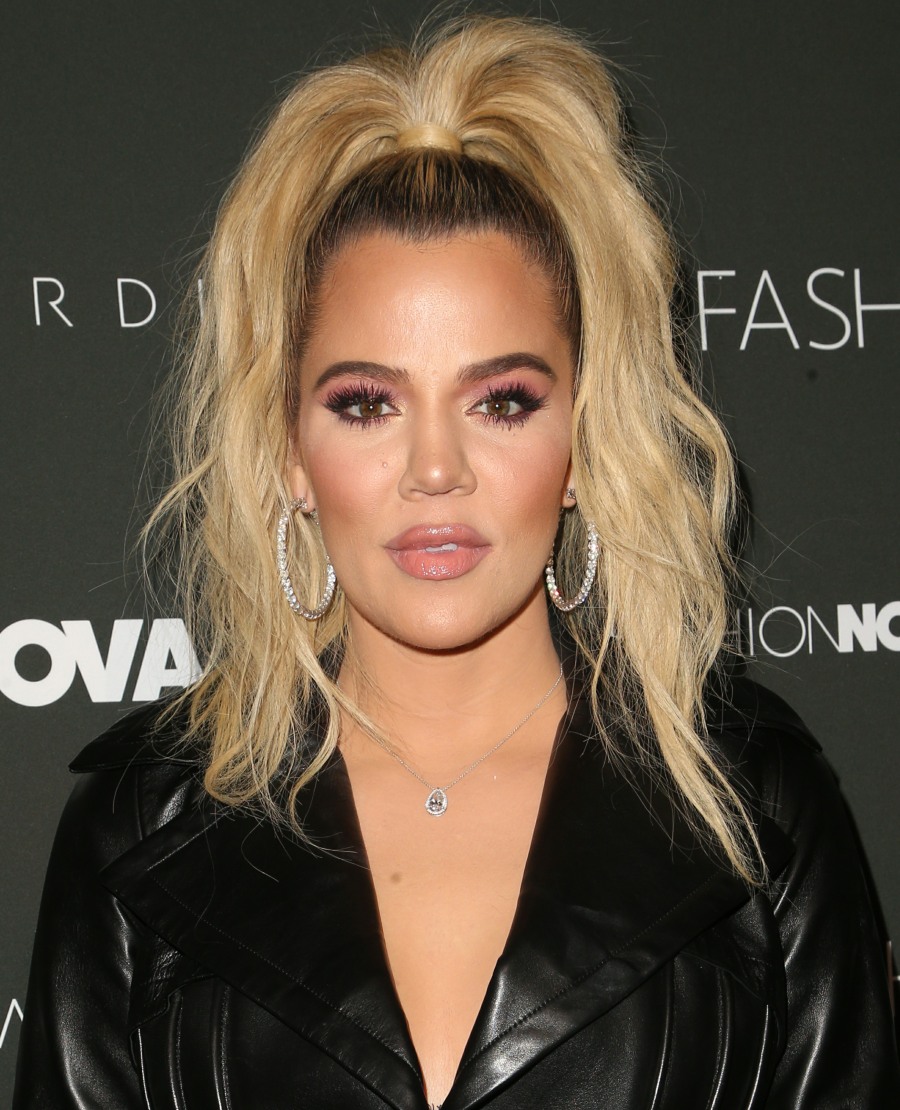 Photos courtesy of WENN.