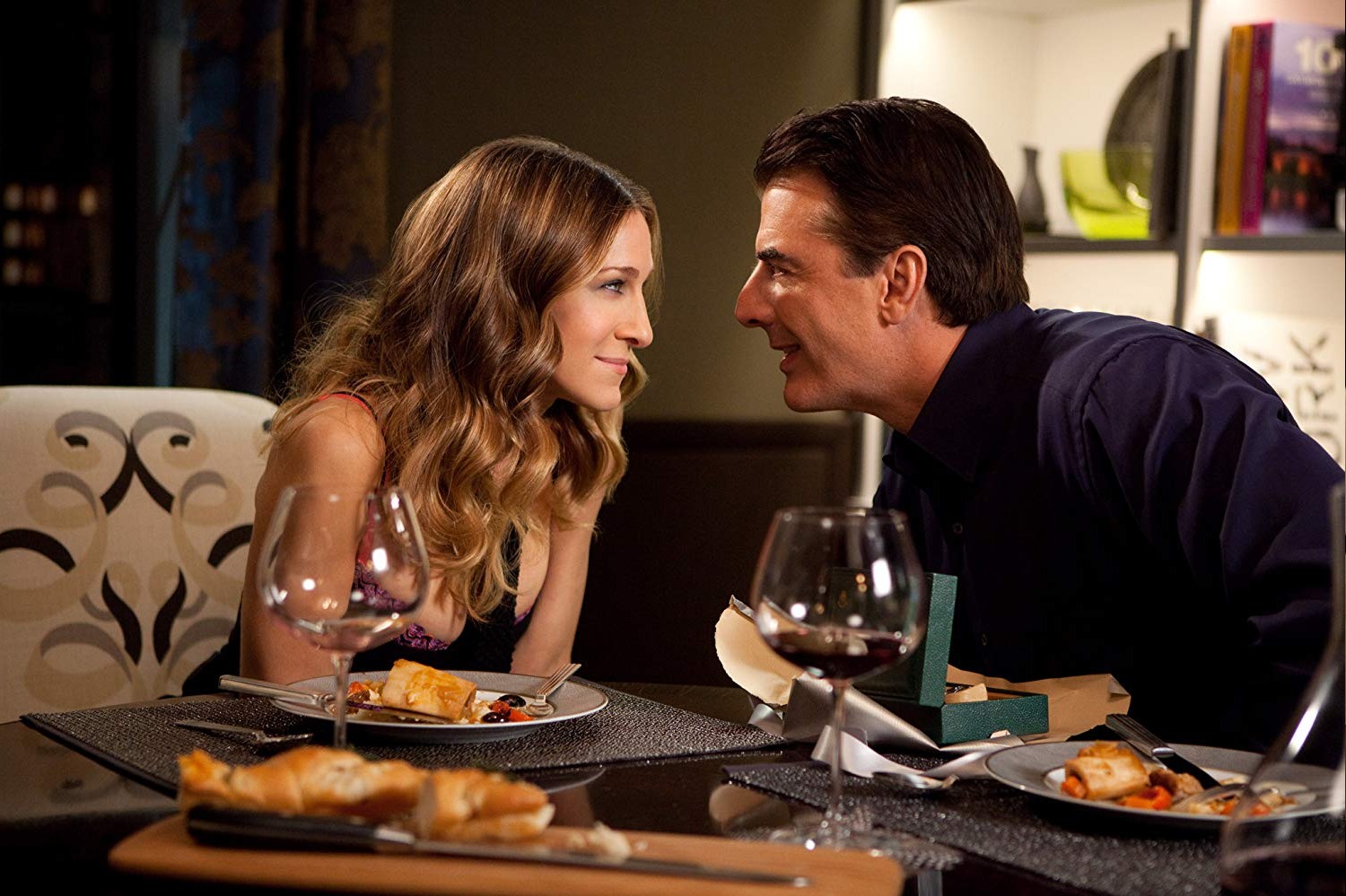 The mess between Kim Cattrall and Sarah Jessica Parker was only one of the reasons why no one needed a third Sex and the City movie. The HBO show was great, and it's still totally watchable, but the movies are utter trash. The first movie focused so heavily on Carrie Bradshaw's immature, self-centered drama that the film just fell flat from a storytelling perspective. The second film aimed to be a bit more fun, but it ended up being a racist, superficial mess too. We always knew that a script for SATC 3 existed, and that Sarah Jessica was really gung-ho about it. I always thought that Kim Cattrall was curious, so she asked to read the script and then she turned it down because it was just more of the same old Carrie-centric crap. Yeah… as it turns out, it would have been SATC 3: The Widow Carrie. They were going to kill off Mr. Big.
Grab some tissue Sex and the City fans — this one is going to hurt! On Monday's episode of Origins podcast, host James Andrew Miller revealed Mr. Big, played by Chris Noth, was set to die in the third film. Miller, who claimed he saw an early version of the script, explained that Mr. Big, whose real name is John James Preston, dies "relatively early" of a heart attack.

While the spoiler comes as quite a shock to many devoted fans, Mr. Big previously had a "routine" heart procedure in season 6 in which Carrie, played by Sarah Jessica Parker, laid by his side throughout his recovery process. Nonetheless, Carrie as a widow is something viewers will never see. In fact, it's allegedly one of the reasons why Kim Cattrall, who played Samantha Jones, wasn't on board for Sex and the City 3.

"People close to Kim believe that the script didn't have a lot to offer the character of Samantha," Miller alleged during the episode. "They point to the fact that it calls for Mr. Big to die of a heart attack in the shower, relatively early on in the film, making the remainder of the movie more about how Carrie recovers from Big's death than about the relationship between the four women," Miller explained.

As for how Noth, 64, felt about his character's death, he didn't get a chance to read the script but during the podcast, he told Miller he heard it was "superior" to the other movies. Noth went on to reveal he didn't like the first two films, explaining they didn't match the humor or rawness of the HBO series.

"I really hate corny stuff and it could be because I'm a little bit of a cynic," Noth said during the interview. "Like, the whole thing at the end of the movie in the shoe closet— hated it," the actor said of a scene from the first movie, moments before Big and Carrie get married. "Hated the thing at the end of the movie after I felt she deceived me and then I say, 'Well, it's time I give you a bigger diamond ring.' Hated it. I just hate the cornball s— and I thought it was just really sentimental and overly romantic without any feet in realism," Noth added. However, the actor admitted he still would have been on board for a final movie.
That's why Sarah Jessica was so furious about Kim refusing to sign on – the third film was going to be All About Carrie and Carrie-grieving and Carrie-never-being-able-to-move-on. It sounds like even more of a downer than the first film, and possibly more narcissistic. Ugh. And Chris Noth would have been up for it because he would have only had to work on the film for like a week. Cattrall was like, "damn, kill me off too." Anyway, this just reconfirms something I knew all along: the third film doesn't need to be made. EVER.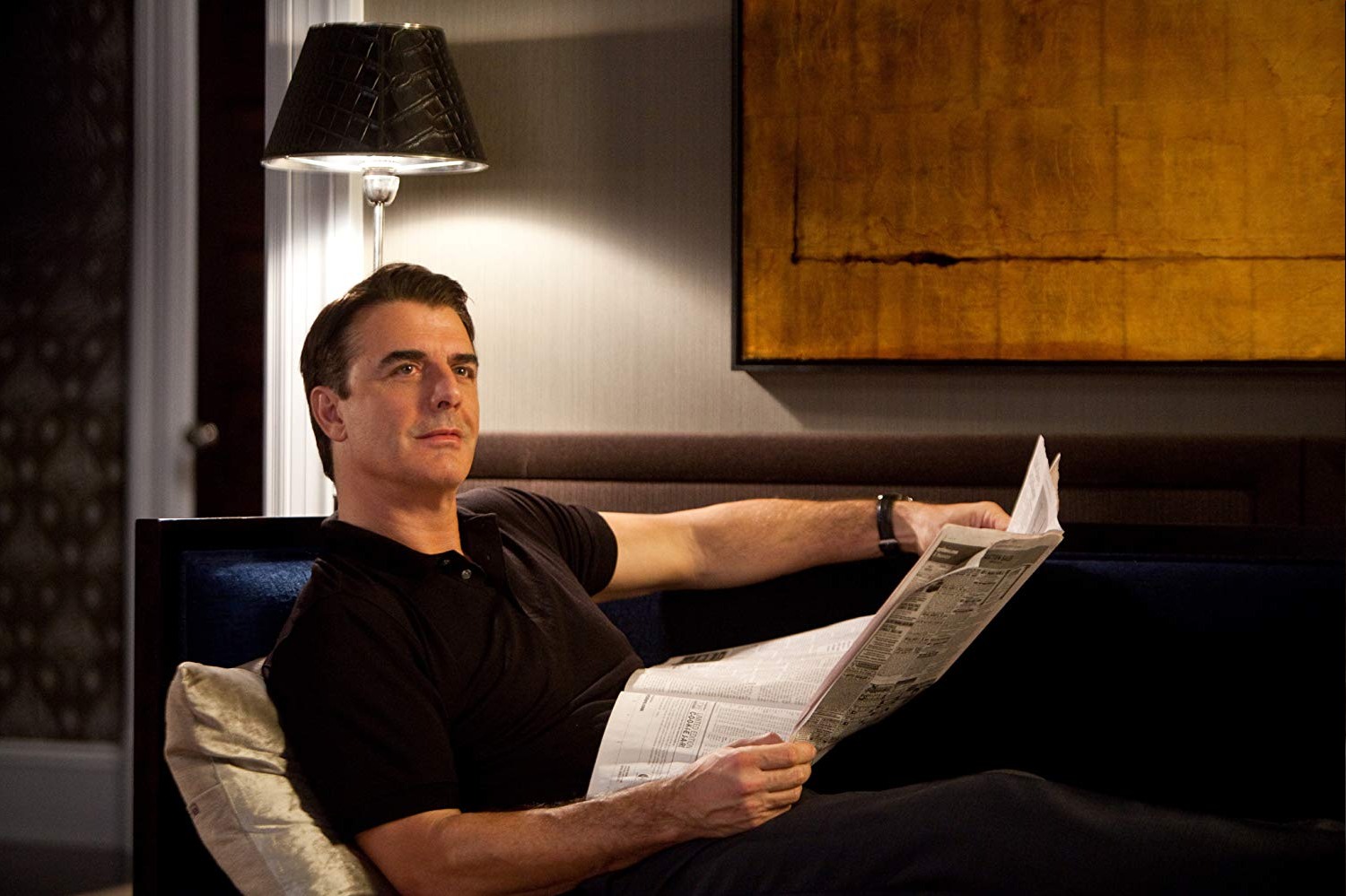 Photos courtesy of Sex and the City 2.