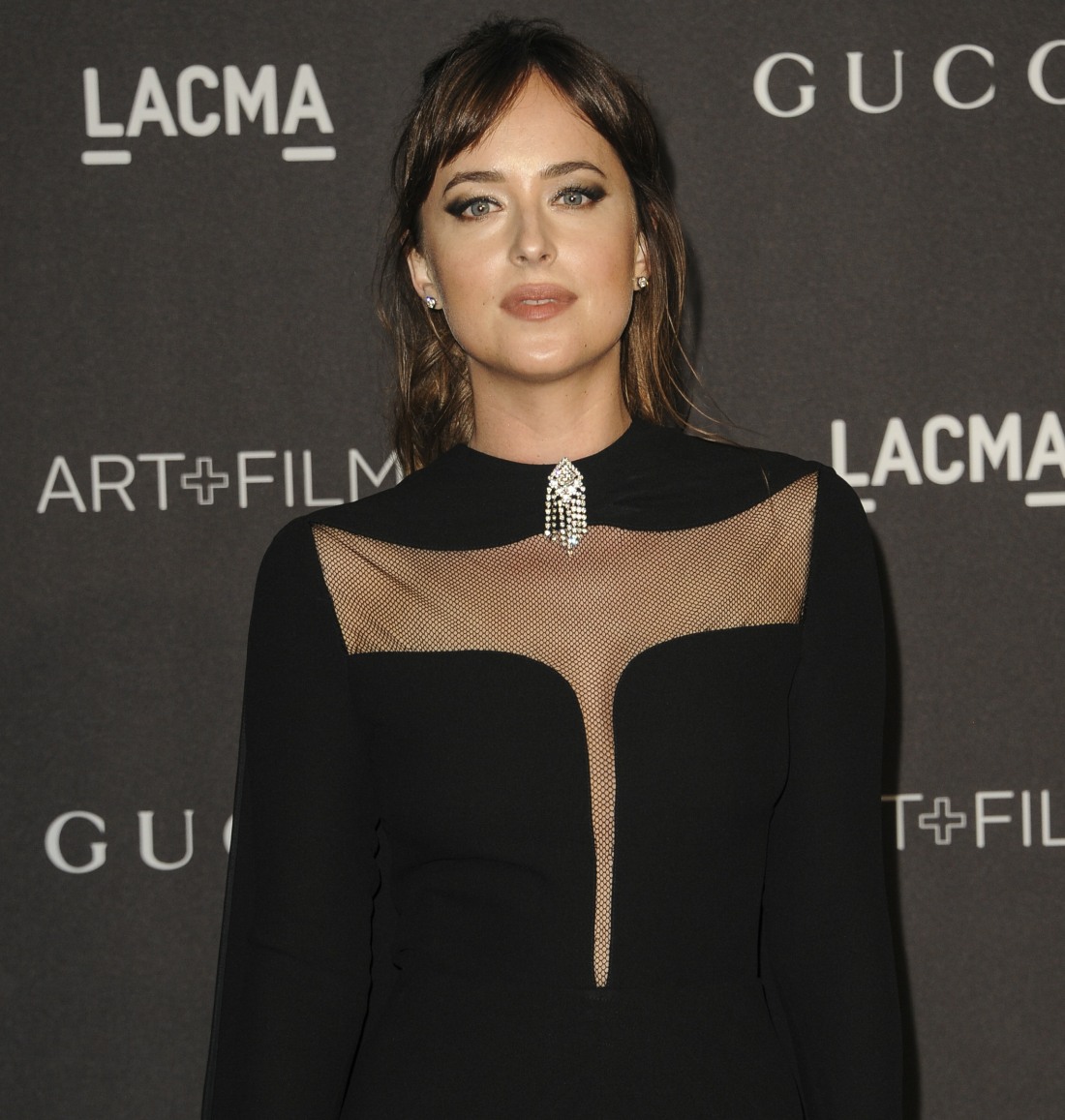 I like Dakota Johnson AND I think she's one of the most boring celebrities ever. Both feelings can coexist at the same time – Dakota is harmless, sometimes I'm interested in her fashion, sometimes I think she's an underrated actress, and I mostly want to take a nap whenever I'm reading about her. Only Dakota could make a potentially interesting couple-dynamic super-boring too. I've felt, for years now, that Gwyneth Paltrow is very passive-aggressive with Chris Martin and whoever he's dating. It's not that Gwyneth wants to be with Chris anymore, but she would prefer it if he never dated anyone younger, blonder or more accomplished than her. I've always felt like Gwyneth did the most to sabotage Chris's relationship with Jennifer Lawrence. Maybe Gwyneth did the same with Annabelle Wallis too. But will Gwyneth do the same with Dakota Johnson? Not so far.
Dakota Johnson spent Thanksgiving this year with boyfriend Chris Martin, as well as his ex-wife Gwyneth Paltrow (who recently wed Brad Falchuk) and their children Apple, 14, and Moses, 12, a source tells PEOPLE.

"They're a total modern family and had a great time celebrating together," the insider shares.

The November holiday came more than a month after a false pregnancy report claimed that the Bad Times at El Royale actress, 29, the Coldplay frontman, 41, were expecting a child together. Shortly after the report first began circulating, a rep for Johnson confirmed to PEOPLE that she is not pregnant.

Johnson and Martin have been together for over a year. The two first sparked dating rumors after being spotted on a mid-October 2017 sushi date in Los Angeles. A source recently told PEOPLE of the couple, "Chris lives in Malibu and Dakota seems to love hanging out there. They occasionally go for dinner with friends, but mostly have friends over at home. They go to the beach together, and walks around the neighborhood. They seem to enjoy sharing a quiet life. It does seem they are getting more serious."
"They're a total modern family" = it came from Gwyneth, right? Dakota must be playing it smart – kissing Gwyneth's ass and pretending she believes in Gwyneth's pseudoscience. "Oh, yes, please tell me more about how jade eggs and juice cleanses can cure cancer!" Gwyneth must love that. As for Dakota and Chris's relationship… I completely forgot about the pregnancy rumors. You know he'll totally have at least one more kid with *someone*. Is Dakota that someone? Perhaps.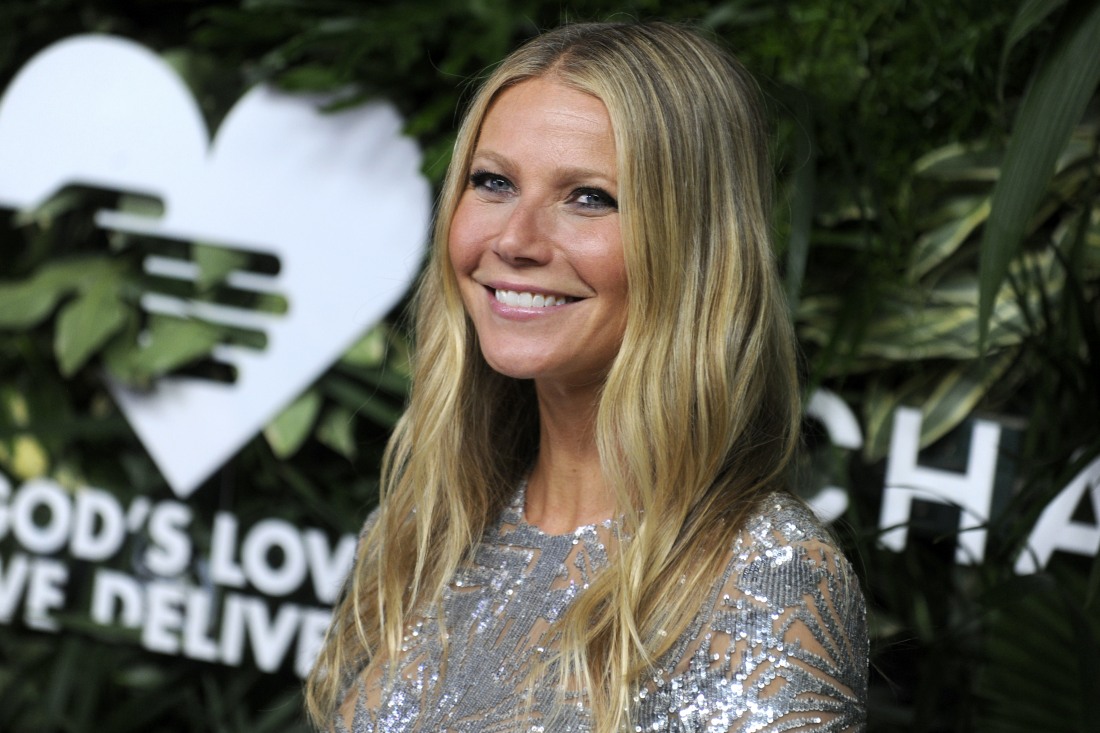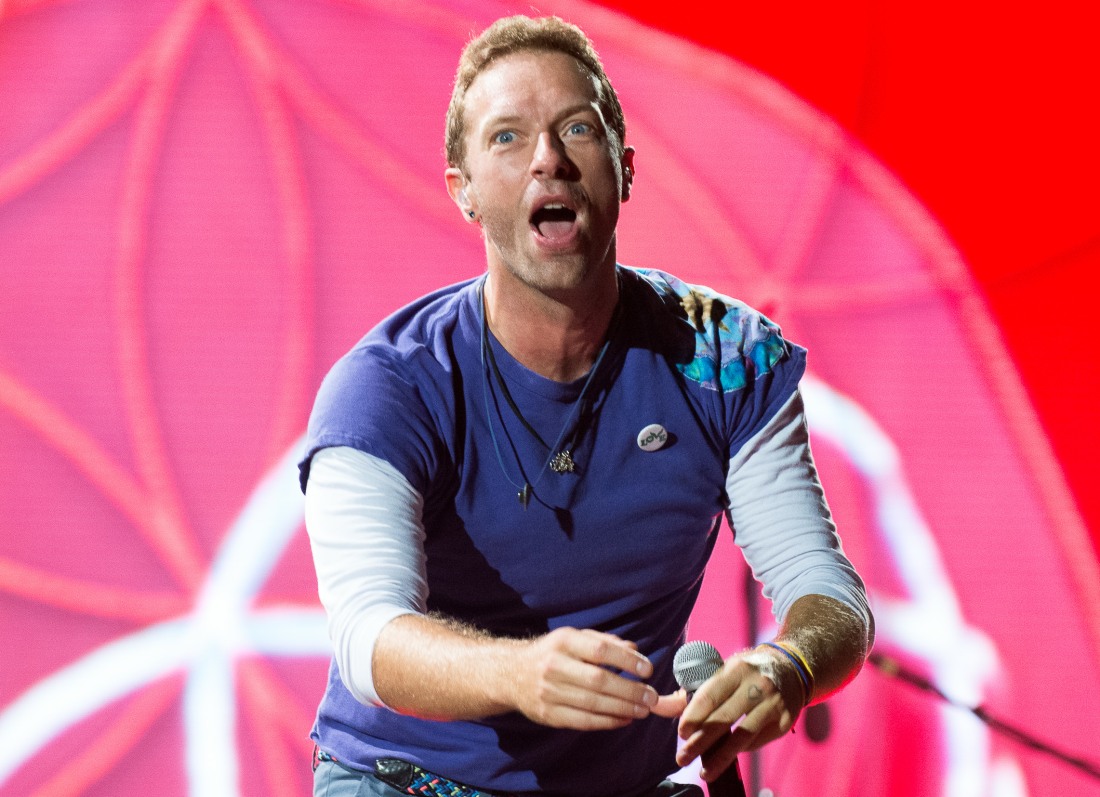 Photos courtesy of WENN.