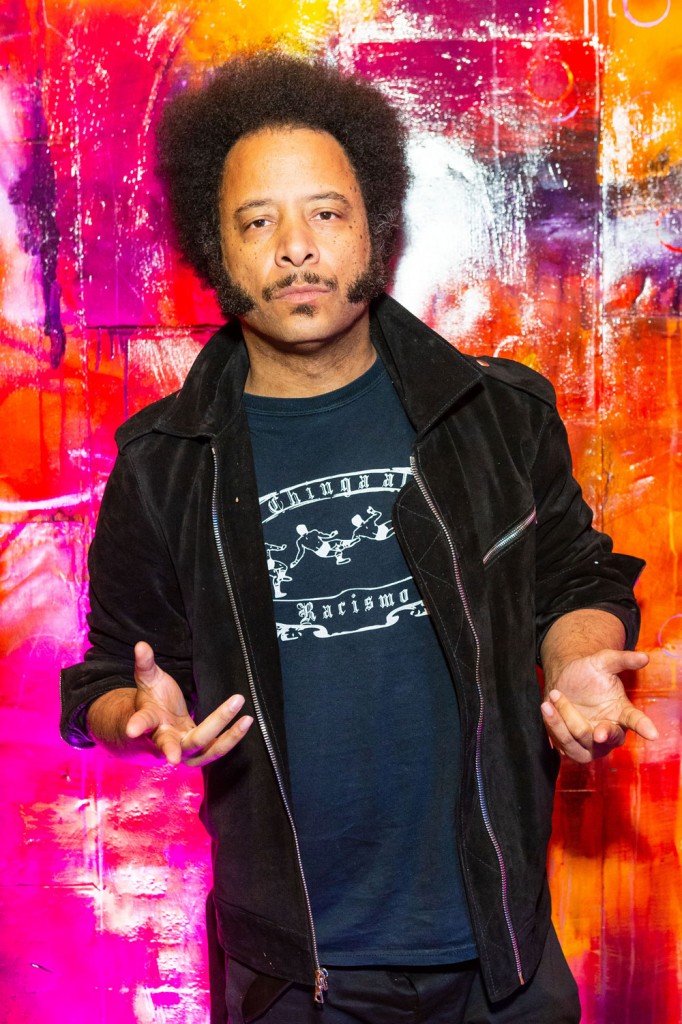 Sorry to Bother You is one of the best films I've ever seen. It's hard to describe except that it works on so many different levels. It's ridiculous, it's funny, it's a deep commentary on society, capitalism, activism and race. There are moments of dialogue that are incredibly meaningful without being heavy-handed at all. You could describe it as Get Out meets Idiocracy but it's so much more than that. Just watch it. It mixes several genres, there are scifi elements and you might be incredulous at the end, but you will be entertained. I got it on Redbox and it's streaming on Hulu now. Watch the trailer if you're interested and if you hate it please @me and I will argue with you about it. It stars Lakeith Stanfield and Tessa Thompson. Steven Yeun, Armie Hammer and Terry Crews are in it too.
This is film composer and musician Boots Riley's first screenplay and directorial effort, and due to his background the score is great too. Riley has a new interview with The Guardian in which he describes his political stance, how he got Sorry to Bother You made and his next project, most likely for HBO, which I'll be watching closely.
When it came to funding the movie, was your background – as a musician, as a person of colour – a disadvantage?
Definitely being a musician made people not necessarily want to read the script. They thought: 'Oh, this is just a side project, maybe you have a clothing line too?' Once I got David Cross and Patton Oswalt on board [they provide the "white voices" for Green and his black supervisor], a few people were like: "I guess maybe it's funny or something." And when Dave Eggers started going around saying: "This is one of the best unproduced screenplays," then it made people be like: "Maybe I'll click on the PDF."

You identify as a communist. What do you mean when you say you're a communist?
I think that the people should democratically control the wealth that we create with our labour. Whereas at this point, most of the value we produce is being hoarded and used as power over us. Most people will agree that we should democratically control the wealth that we create with our labour. The question is, how do we get there? How is that organised? I don't claim to have the answers. A lot of people, especially on the left, will sit around arguing about what colour the buses should be when we have a world like that, but the real point is, that's the world we need to be working towards. There are people who have said that they were working for that world, and some were being disingenuous, some were being sincere. All have made mistakes. Why? Because that's what you do in life, is make mistakes. But that's the world that we should be working for. We're not going to get there without a struggle. It's not going to get voted in.

As corporations get ever more powerful and inequality rises, is it hard to remain optimistic?
My optimism doesn't have to do with the scoreboard, it has to do with who's up to bat.

Will you make more films?
I have a deal with Michael Ellenberg, who brought Game of Thrones to HBO, and I'm doing my own TV series with him. I'm writing and directing an episode for Guillermo del Toro's horror anthology series 10 After Midnight. And then I'm writing a couple of films. I've waited a long time, I'm 47, so I've got to get a lot of stuff done.
Sorry to Bother You probably won't be remembered come Oscars time. It's a subversive movie and will likely be passed over because it's hard to define and has leads who are people of color, but it's true genius. I'm not surprised to hear that Riley identifies as Communist and he explained that well. I have questions about some of the plotlines, I like that they didn't wrap everything up in a bow and that Riley left some things unanswered. It's a thinking person's film without being so clever it's frustrating. (It's not like a Christopher Nolan movie in that I didn't feel like I missed anything.) I don't necessarily want a sequel but I'd like Riley to make so many more films. He can write, he can direct and he knows music too. He has that potential deal with HBO coming up so hopefully we'll get more content from him soon. Also 47 is not too old at all. He has plenty of time left to entertain us. (Plus I'm around that age. My God I'm not old!)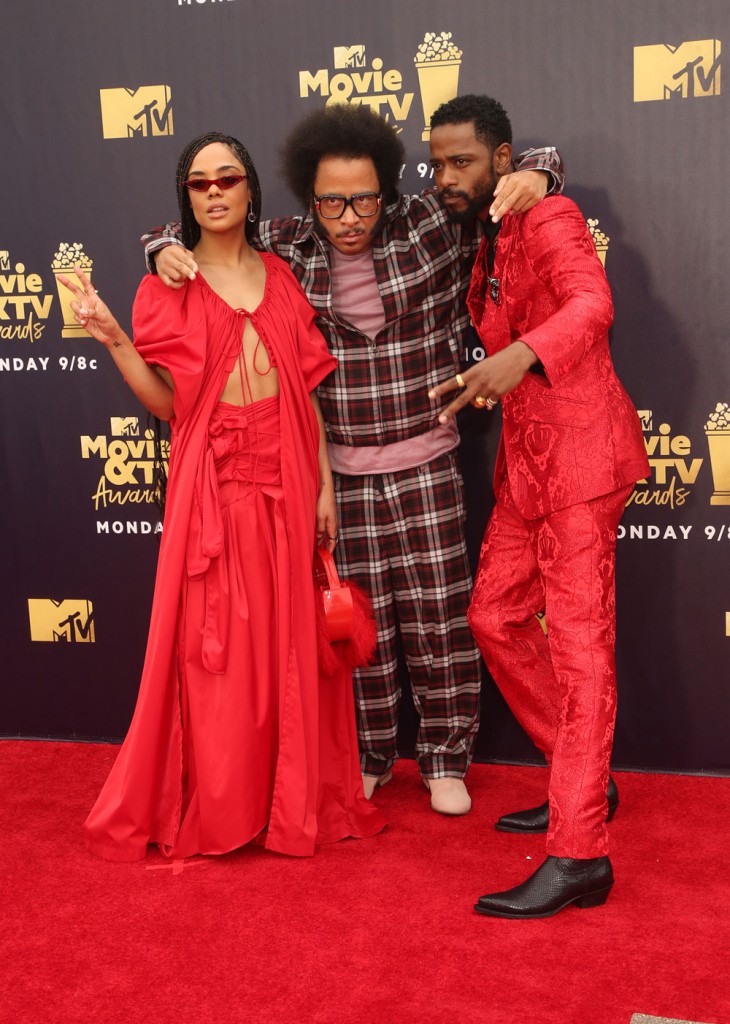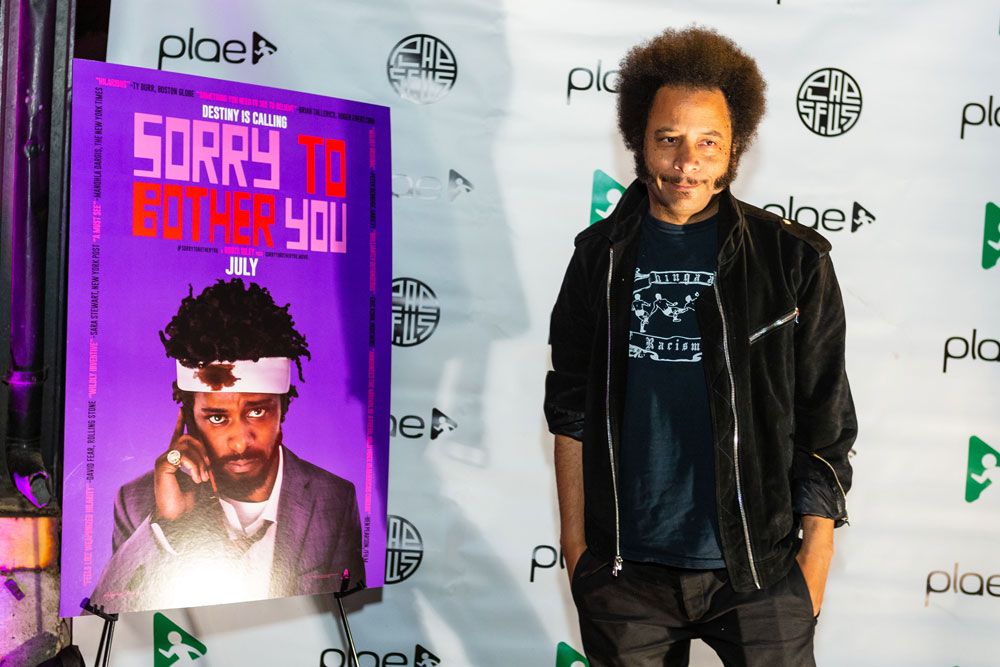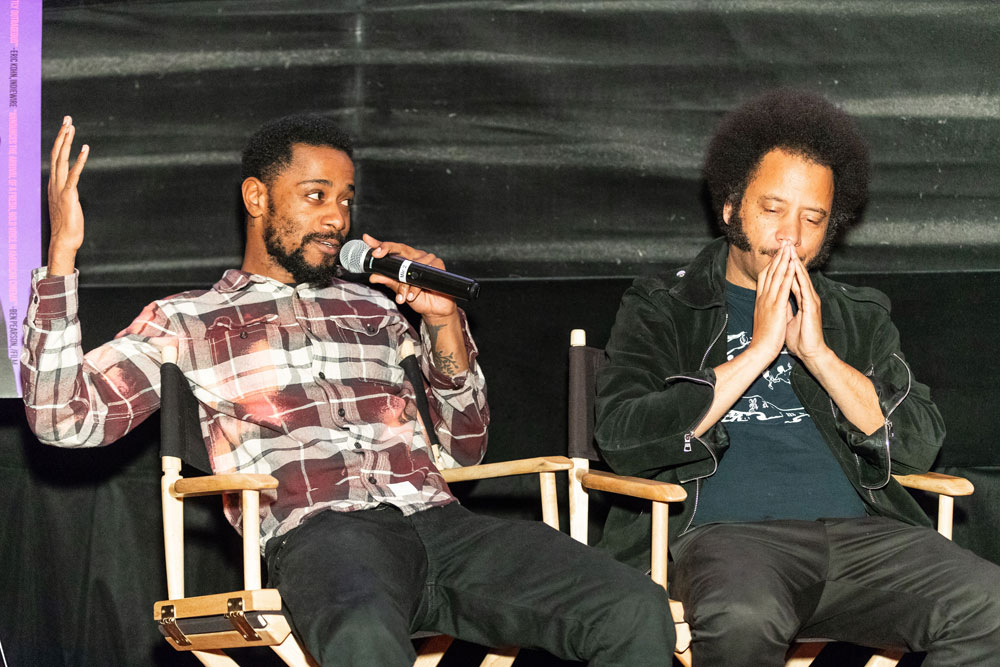 Photos credit: WENN