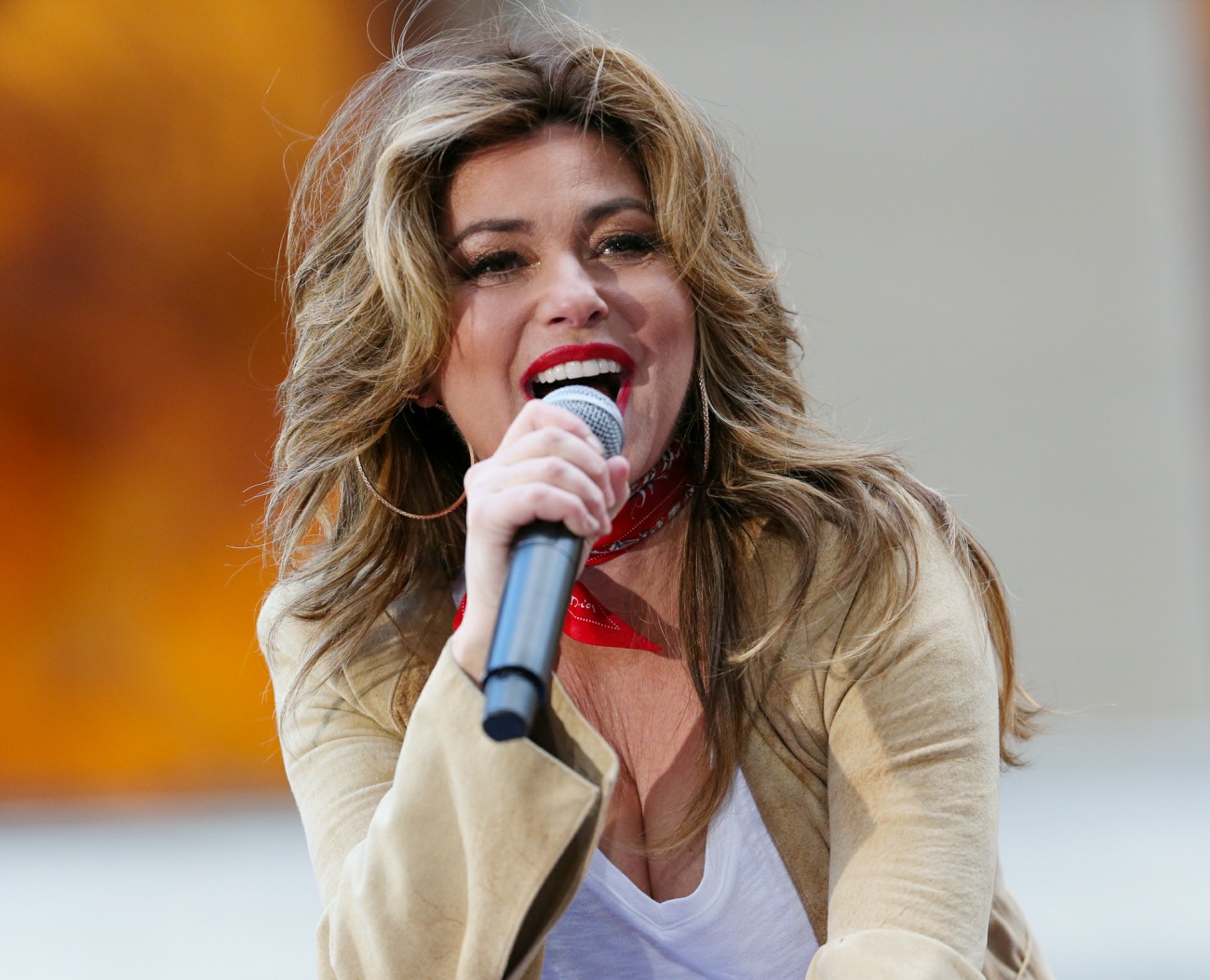 Since I'm a '90s Girl, I have very clear memories of Shania Twain's rise to power. Shania was a country artist, of course, but then she was one of the women who really took country twangin' mainstream. Shania was one of the biggest crossover artists ever, in the history of country music. Almost like the proto-Taylor Swift, if you will. Back then, we had Shania and Faith Hill, and then in the late '90s, the Dixie Chicks had a huge amount of crossover cred. But who are the country-pop crossover artists today? Who are the biggest female names in country now? I would say Carrie Underwood, Miranda Lambert, Jennifer Nettles and… ?? While Carrie has had some crossover success, it does feel like there are only a handful of big-name women in country right now, and while they're successful, none of them are really mirroring the Shania's path. Shania has noticed too. She sat down with E! News to talk about the state of women in country music these days:
When asked about "women in country music today." "What women?!" Shania continued to explain how disappointed she is that there are "too few" women in it. Female presence on the radio is a whole other can of worms, too. "We are not making radio progress, but we are making very small, steady steps towards awareness that we're lacking women on country radio."

A return to Real Country. "We have too much of the sameness right now. I'm a little bit bored of it, and I want to pick it up. The only way to do that is to be proactive. I wanted a show that, when you talk about diversity, that includes gender diversity, style diversity, lifestyle diversity." She's also "fed up with the ageist and sexist thing" when it comes to limits on helping talent break into the scene.

In her day: "When I first came on the scene in country music, the limits were way too narrow for me, and it was hard for me. There are a lot of artists out there who are intimidated of what they believe country music is…I want to show them there are no limits." For any women out there wanting to get her foot in the door, the "Any Man of Mine" artist is all ears. She heeded, "I want to know who you are and I want to help you. I want to give you an opportunity."
While I've never been into country music, I respect Shania for trying to fight for the soul of country. It does seem like the country music scene has been overrun by the Bro Country types, the toxically masculine dudes who can only sing about redneck sh-t and getting drunk. While that definitely has a place in country music, the biggest country stars have always been the women, historically. And sometimes it feels like these music genres are going backwards, which is what Shania is talking about.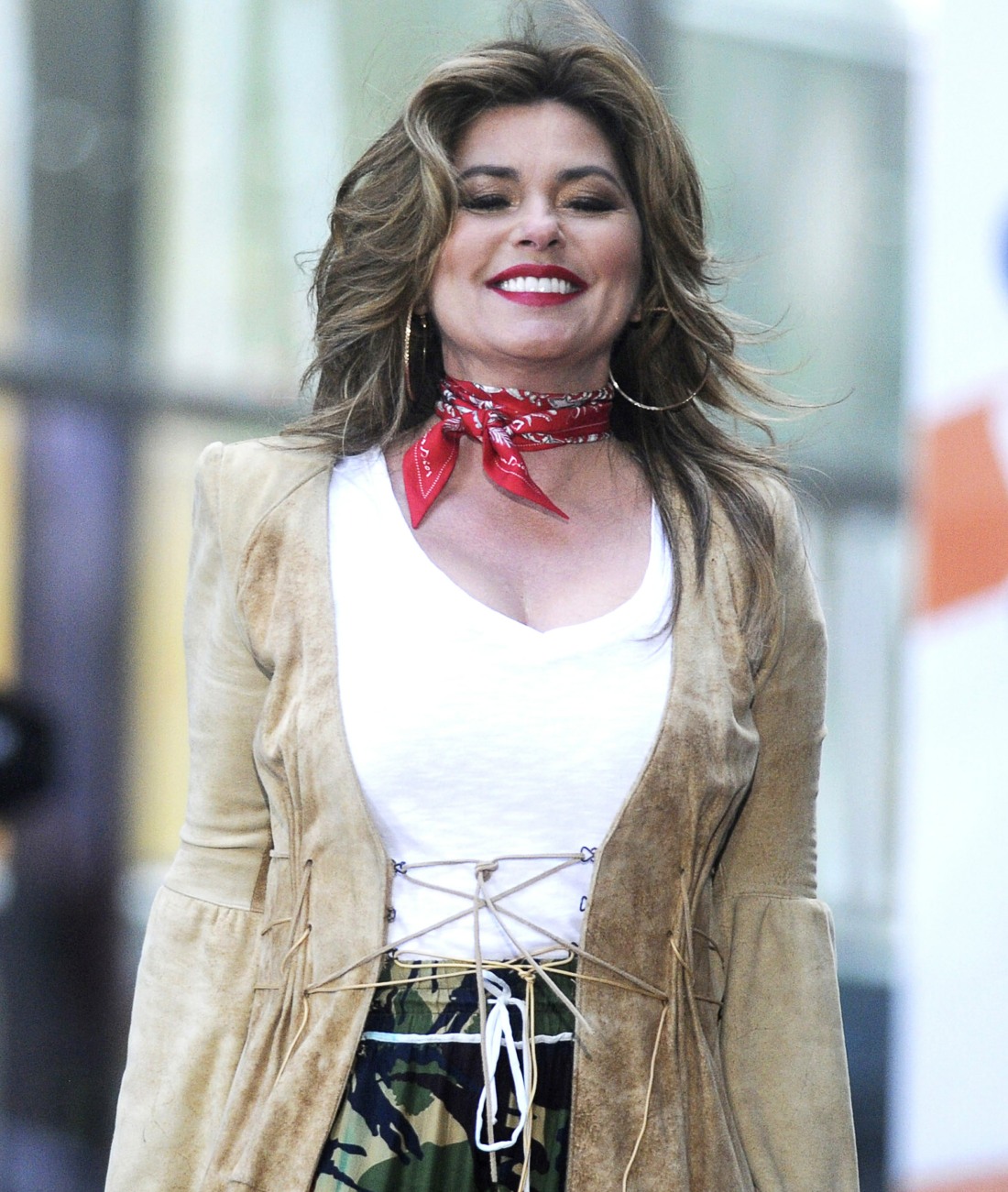 Photos courtesy of WENN.