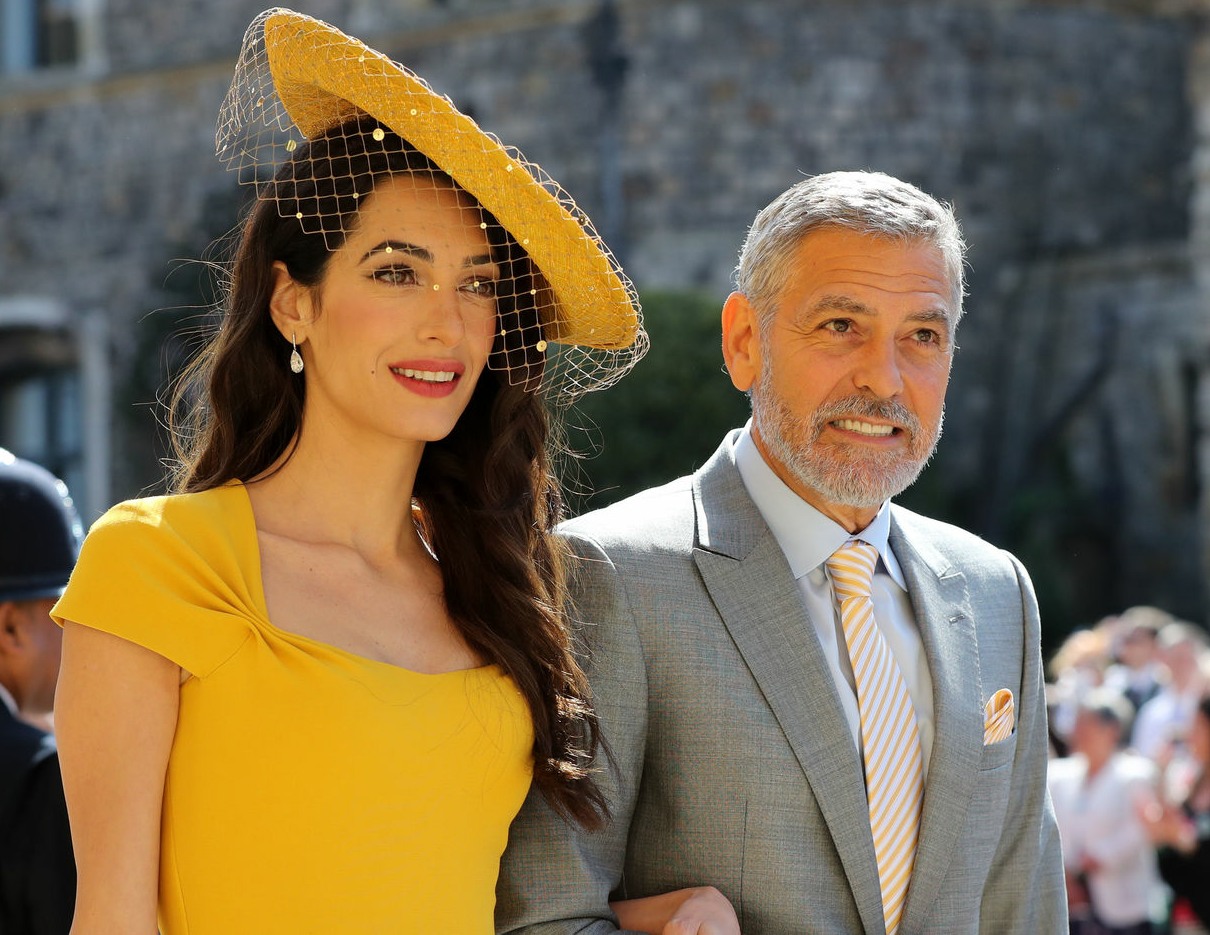 George and Amal Clooney made a big show of attending Prince Harry and Meghan Markle's May wedding this year, and then the royal wedding's after-party was suspiciously shadow-sponsored by Casamigos tequila. I still believe that the Casamigos connection should not be overlooked. My theory is that the Clooneys made some sort of substantial donation – either to Harry's charity of choice, or to the funding of the afterparty – in exchange for Casamigos being heavily featured in the articles, plus wedding invitations for George and Amal. My point is that I still don't buy that either George or Amal has had any kind of long-term friendship with Harry or Meghan. My point is also that I don't believe this Daily Mail story:
George and Amal Clooney are all but confirmed to be among the godparents of Prince Harry and Meghan's first-born child, DailyMail.com can reveal. The A-list actor's family, who still live in George's hometown of Augusta, Kentucky, are convinced George and Amal will make the grade after becoming incredibly close with the Duke and Duchess of Sussex.

George's cousin Ben Breslin exclusively told DailyMail.com the 57-year-old would make a 'wonderful' godfather to the royal couple's baby, saying: 'I'm all for it. He'd make a wonderful godfather, he'd make a wonderful just about anything – he's a good guy.'

Family insiders say George considers himself almost a 'shoo-in' to be asked. George and Amal, a British human-rights lawyer who shares a long-standing friendship with Meghan, are believed to socialize regularly with the royals. The Hollywood glamour pair flew Meghan and Harry via private jet to George's luxury residence on Lake Como after their May nuptials, where they received a crash course in parenting after meeting the pair's one-year-old twins, Ella and Alexander.

A source close to both famous couples told DailyMail.com: 'Amal and Meghan have been close for years, and Harry and George have become buddies because of that. They're much closer than the headlines let on.'

The insider adds that George has 'told a couple of people he has a strong hunch' that they'll be among the couples asked to form such an important role in their little one's life. In a testament to their strong ties, Harry and Meghan are expected to attend a dinner party next month at George and Amal's London home, with Barack and Michelle Obama on the star-studded guest list.
Considering the British media's incessant shaming of Meghan for being "too Hollywood" and "too actressy," I seriously doubt that she and Harry would make the mistake of asking George and Amal Clooney to be godparents. I think Jessica Mulroney and her husband will definitely be asked to be godparents, and I could see Meghan perhaps asking Serena Williams, but George and Amal? Please. Casamigos sponsoring the wedding afterparty is one thing, but when it comes to royal babies, there will be no sponsorship deals. You can tell that George is really dead-set on having a little Prince Casamigos of Sussex as a godchild though.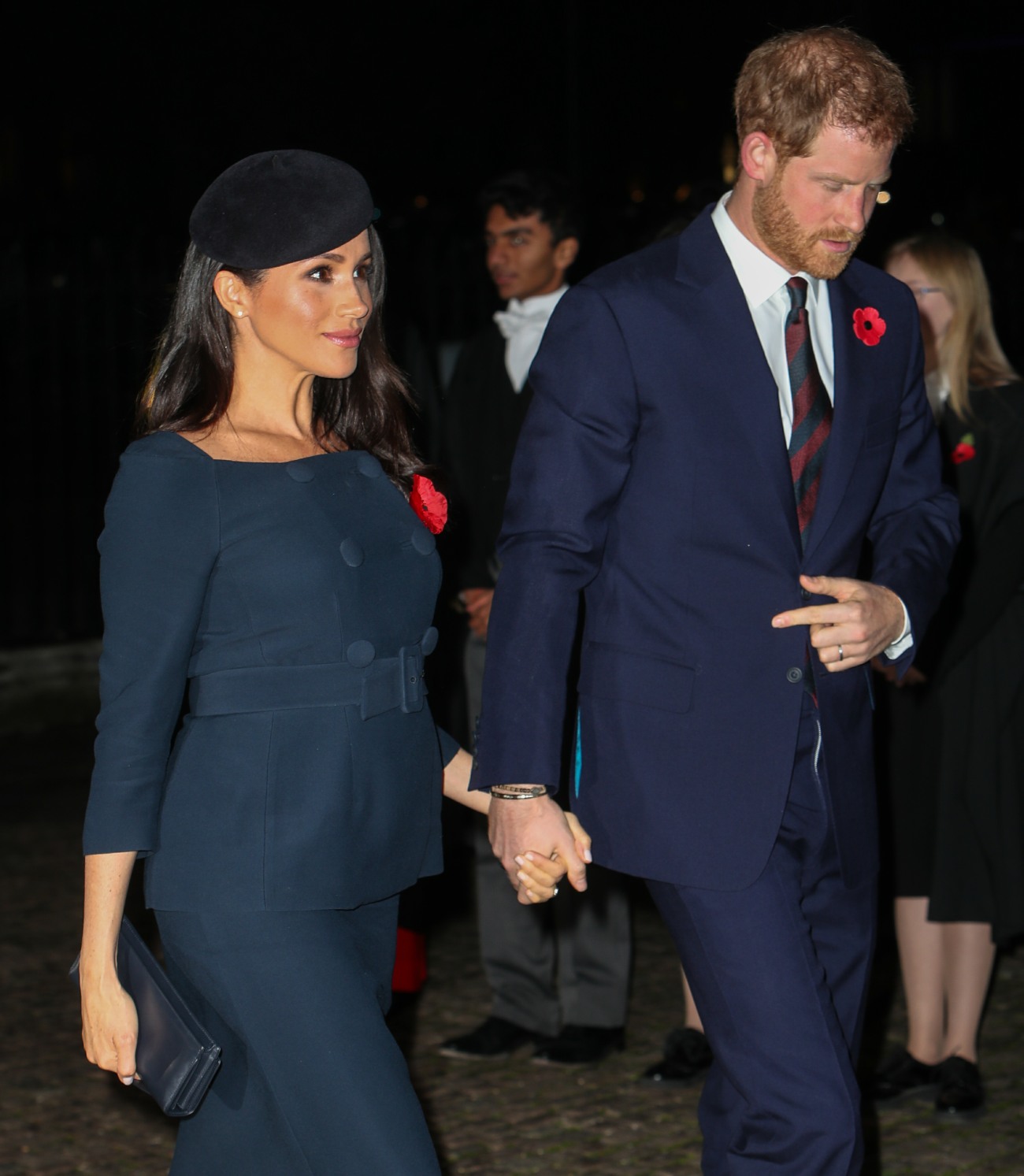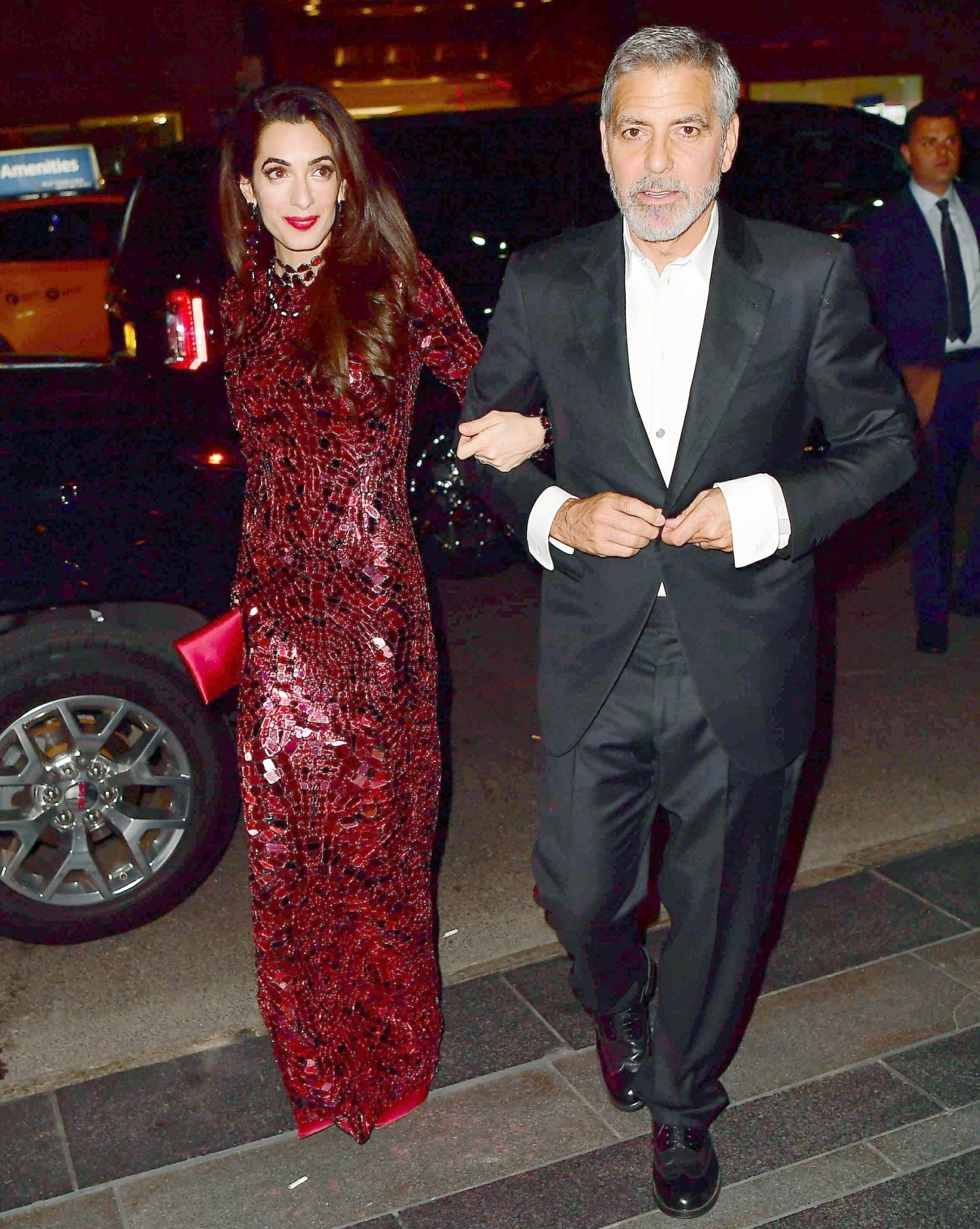 Photos courtesy of Avalon Red, WENN.