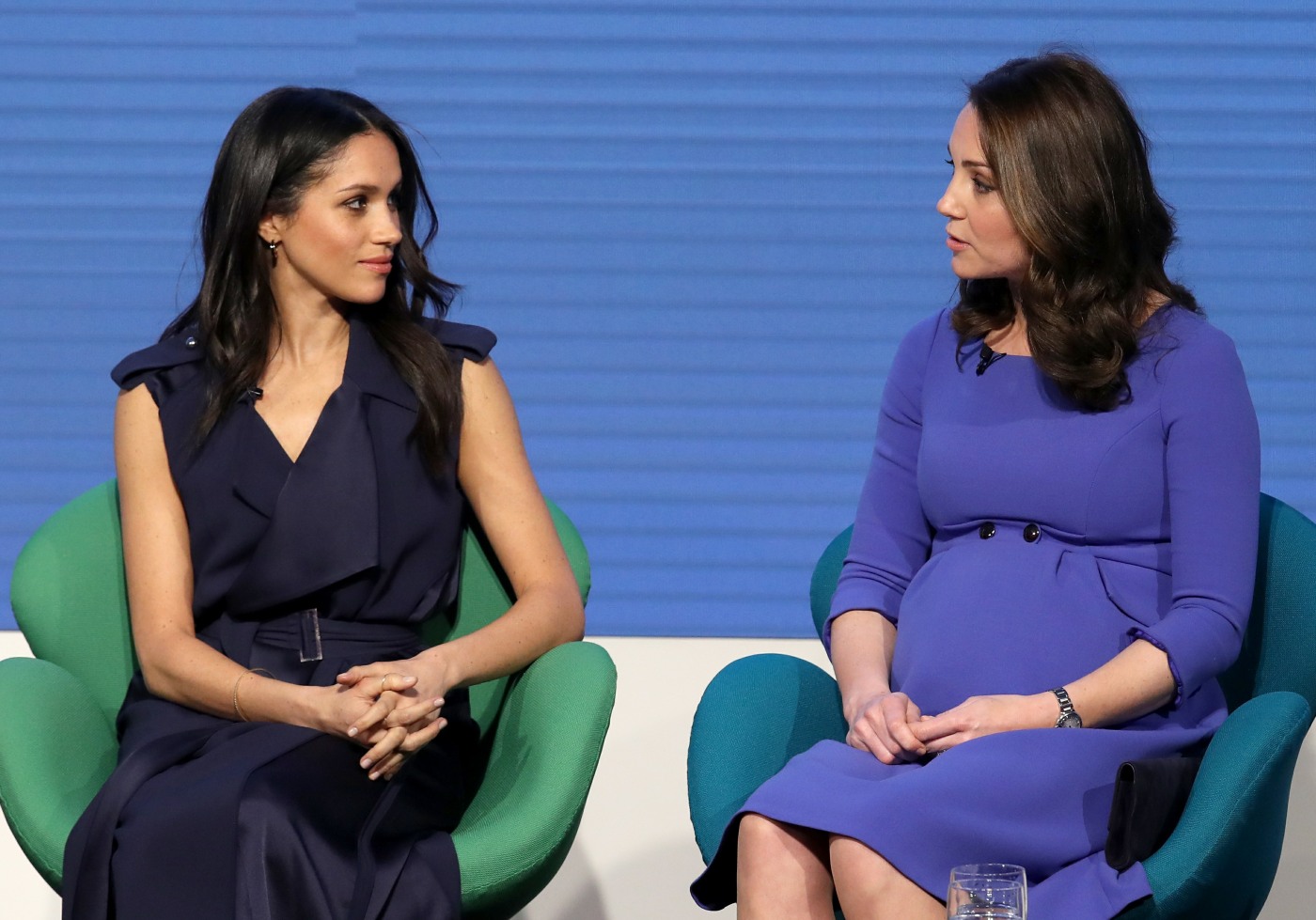 Yes, one week later and we're still talking about the Cambridge-Sussex mess. I know some people believe that Prince Charles is perhaps the "ground zero" for all of these messy rumors about his sons and his sons' wives. I think Charles and his people are probably the source for *some* of the rumors, especially the stories that end with "… and then Prince Charles stepped in and worked everything out/saved the day." But the sheer volume of nastiness being thrown Meghan's way from the press suggests that a lot more is happening besides "Charles trying to keep his sons in check." It suggests an honest-to-God campaign against her.
People Magazine has stayed above the fray for the most part, even though they've historically been cloyingly saccharine about the Duchess of Cambridge (or "Princess Kate" as they call her). Still, Meghan is American and most of the American gossip outlets support her. So People Magazine tried to do some damage control on the War of Meg & Kate, with a source telling the magazine that while Kate and Meghan are not BFFs, they "really loved" spending time with each other last Christmas, and "I think the two women got on — they are definitely not best friends, but it was a really special time for them all to spend together." Sounds nice, right? The problem is that Page Six/The Sun has a new story out too and it's full of nastiness. Some highlights:
Everything is frosty & it's all Meg's fault: A growing friction between the two princes has been matched by an equally frosty relationship between their wives. And it is Markle who has found herself named as the instigator of what royal insiders claim is an "extraordinarily tense" time.

Harry & William fight too: "They have had quite a few arguments," one royal source claims. "This is about Harry pulling away from his brother."

The "lack of familiarity" between Kate & Meghan is "slowly breeding contempt": As one source reveals: "They try their best to get along but they are two people from wildly different places, so it is perhaps inevitable that they will rub each other up the wrong way." Kate toes the royal line, almost to a fault. She dresses demurely and hardly utters a word, apparently desperate never to put a foot wrong. Many people admire her for it. But critics have labeled her boring and say she performs the minimum of royal duties, never straying too far from home. Then along came Meghan: forceful, opinionated and go-getting — as one would expect from a woman making her way in the tough world of LA showbiz. Even before her position in the family was formalized, she was already undertaking public engagements, thirsty to meet the public and show just what an asset she could be to the House of Windsor.

Meghan is demanding: Some of those who have been around her say Meghan can be difficult and demanding. She is said to "snap" and to think nothing of bombarding staff with emails and calls as early as 5 a.m. Staff reportedly gossip about her and Harry, with some speculating the union could be over within five years. Meghan's former personal assistant Melissa Touabti — who previously worked for pop star Robbie Williams — quit just six months after the wedding and has refused to say why.
LOL at "thirsty." They're painting her as, like, an Instagram girl trying to get followers. These uptight British people are just so UPSET that… Harry chose Meghan. That Harry knew right away. That Harry fell passionately in love with Meghan, and that he married her and now he… GASP… listens to her and takes her advice and stands up for her. "Forceful, opinionated and go-getting" are compliments in America. When used as a descriptors by a British royal reporter, they're not meant as compliments. Meghan is The One. The Feather-Ruffler. The Agent of Change. This is going to be fun.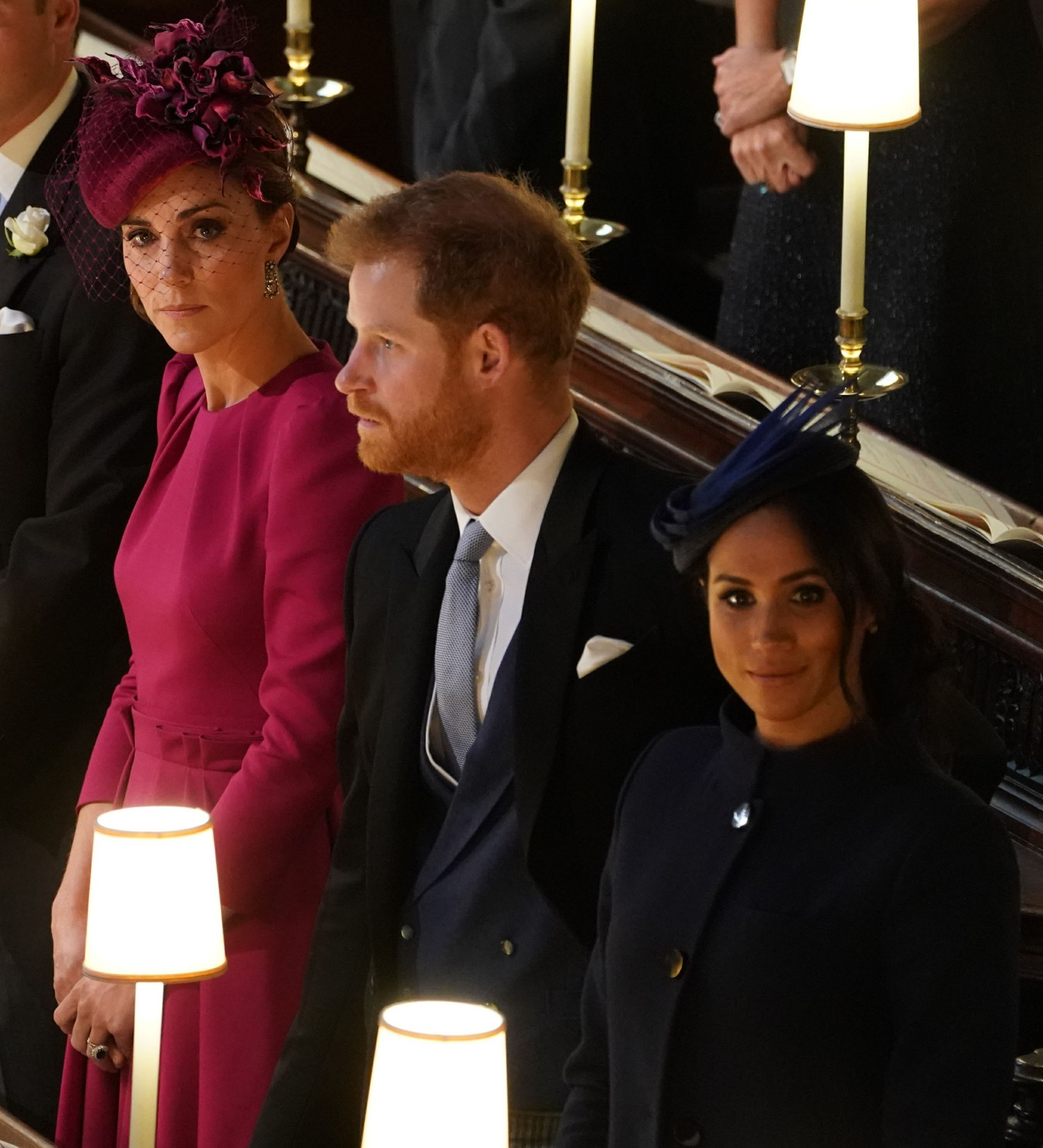 Photos courtesy of Avalon Red.