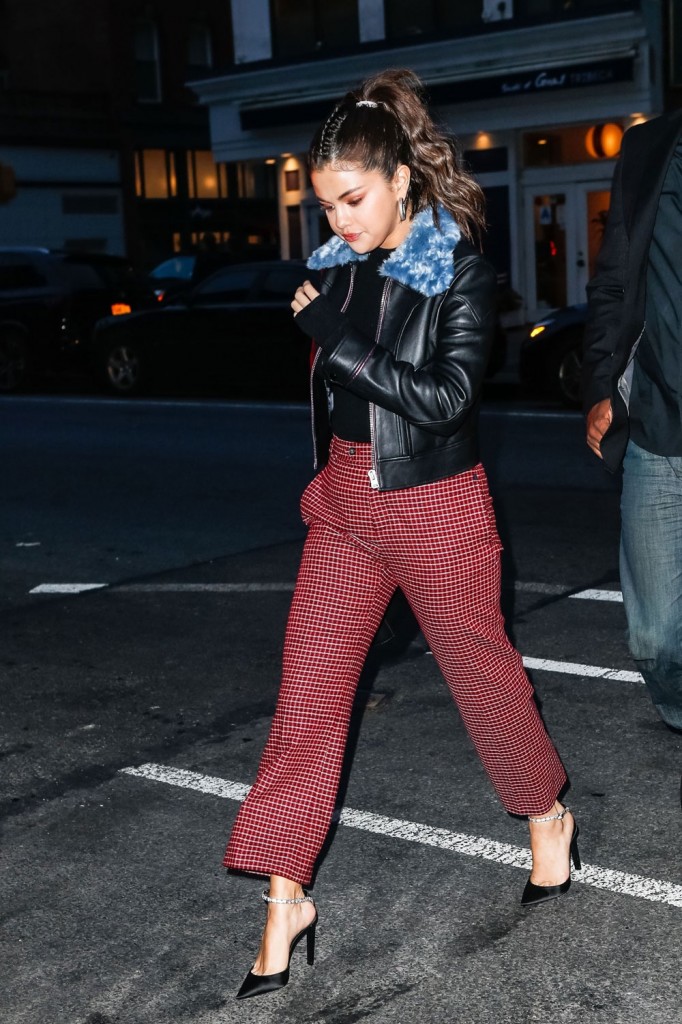 Selena Gomez has an interview with Elle to promote her new line with Puma. Like a lot of things Selena does lately, you get the impression that she would rather be somewhere else. Selena seems to want a break from the spotlight but she still has to do these interviews, likely on the direction of her team. When she gets talking she does say some good things about body positivity, being comfortable and athleisure wear. There isn't lot that's highly quotable here but she manages to sound interested in the topic. It's like she took a little while to get warmed up though.
On the secret taglines in her clothes like "Strong from the Inside out"
I want to encourage women. I really would love to use my platform for good, and along the way have so much fun with movies and the music. I wouldn't be able to do any of it if it weren't for the people that supported me, and that kind of sounds like a cliché, but its true. So I think for me, I've always wanted to be a good example. Not because I'm not going to mess up—I f–k up all the time. It's more just that I want to be honest with them. I'm going to say: I'm trying the best I can and that's what you can do too—just try the best that you can, and it's hard. And you're not alone.

I think it's important for girls to know the strength in everything, their identity and their soul, lies within themselves. And too much today you give that away so easily, from social media to school or relationships. And I think it's important—I want to remind girls that they're perfectly strong the way they are.

On if she's inspired by friends or movie characters
I guess I'm so moody, so I'll watch Almost Famous and then I'll want to dress like Kate Hudson for the week, or I'll watch Marilyn and I'll see something that I want to wear that's all '50s style. I think that's probably why I'm an actress, because I'm like…different personalities [laughs]. But it's just fun. I love dressing up. I love being inspired by art, by music, by movies. I don't really limit myself. I think I just like to do the things that make me feel good.

What do you wear when you need extra strength?
A turtleneck. Every time I have a turtleneck on with some high-waisted pants, I feel like I can dominate. I feel like I'm a woman. It's funny how you can put something on and it can make you feel that way, but that's the only thing that makes me feel that way.

On if she prepared for the shoot that day
No, most of the time I don't really know what I'm doing that day. But I just really enjoy coming, and that's how I live my life. I feel like if I knew everything that's happening every single second of the day, it would really overwhelm me. Today I knew I had this, and I'm so excited and I'm just going to enjoy it and then leave. I don't prepare for it, necessarily—I just get excited, and then you create something together when you're on set.
I could relate to what she said about watching movies and wanting to dress like the characters, I do that a lot. Plus I'll see what celebrities are wearing and copy some of their ideas. Like Selena I love turtlenecks, especially thin black turtlenecks layered under dresses, but I feel powerful when I'm put together in general, not when I wear a specific thing.
Selena is 26 and she sounds like she's still figuring everything out, which is understandable. I don't feel too sorry for her but I'd like her to be able to take some time to herself if she needs that. She recently got out of treatment and she's battling health issues. Plus her first love Bieber just got married and her more recent ex, The Weeknd, is back with his ex. She's not like the rest of us dealing with news about our stupid exes, she can't just unfollow them. I wonder what that social aspect of being famous is like, when the whole world is talking about your exes' relationships and everyone is monitoring you to see how you're taking it.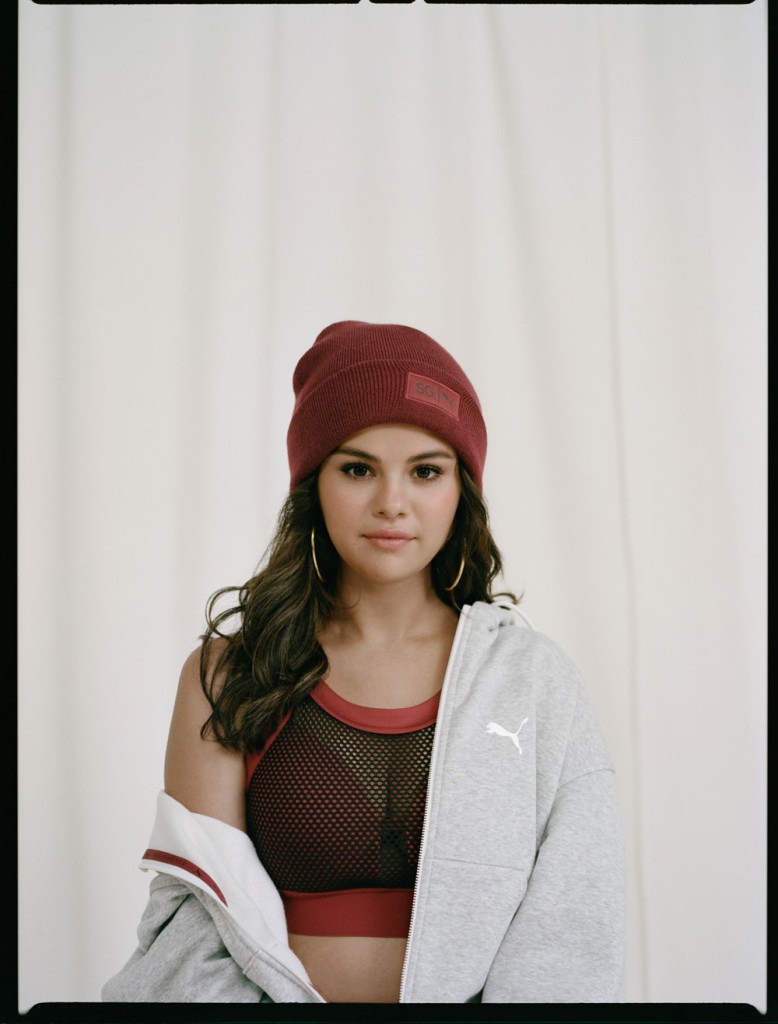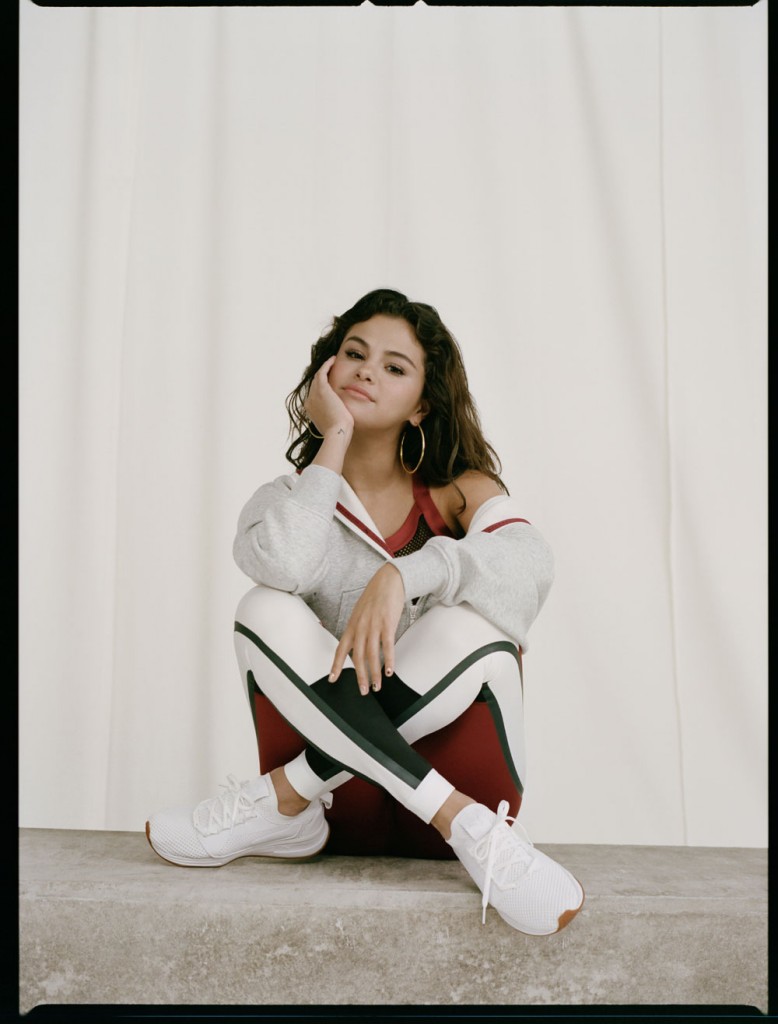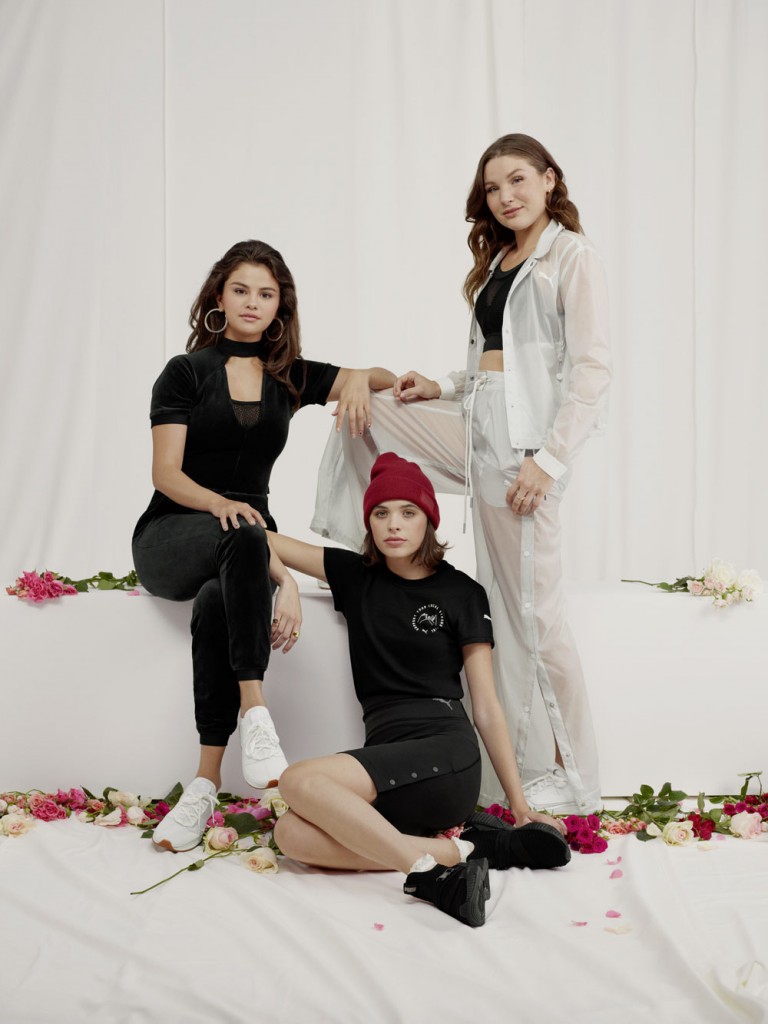 photos credit: Puma via WENN and Backgrid