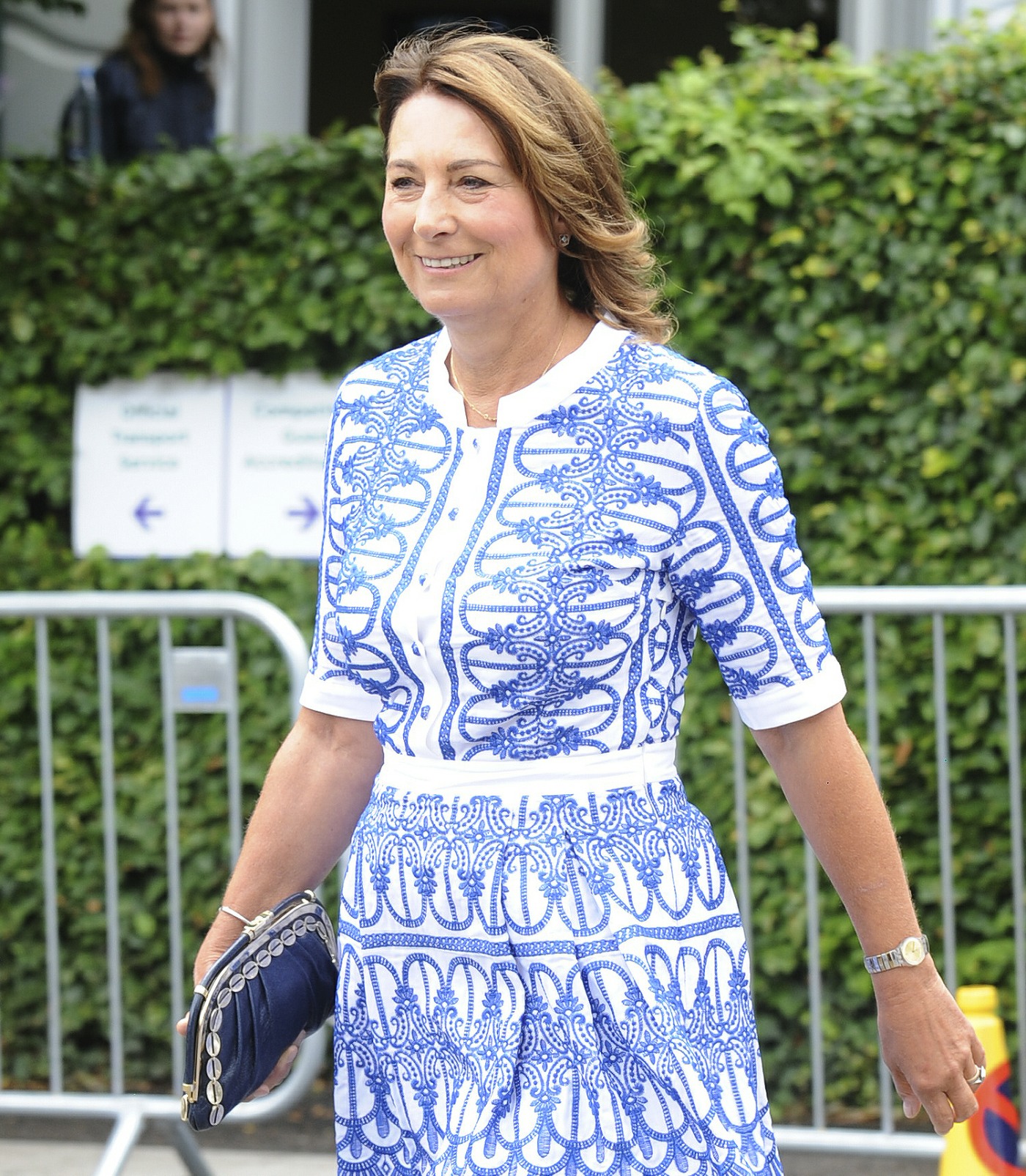 Some people don't believe that all of the royal and royal-periphery stories are connected. Some people think that there is no real "campaign" against the Duchess of Sussex, and that the Duchess of Cambridge has clean hands, and she's just as much a victim as Meghan, and that Kate's mother Carole just happens to be giving interviews right now and it's just a coincidence, and not part of any scheme hatched by the royal Bucklebury court. As it turns out, Carole not only gave that interview to the Telegraph, but she's also given another interview to Good Housekeeping. It seems like Kate got her "don't forget about meeeee" urges straight from her mummy – Carole seems especially triggered now that Doria Ragland was accepted so quickly into the royal fold. So, the Daily Mail is asking what's behind Carole's moves as of late. And yes, the only thing they can come up with is that the Middletons have been thrown for such a loop because of Meghan.
Carole is baffling the courtiers: Her decision suddenly to grant not just one, but two, softly-softly magazine interviews has left courtiers baffled and also a little uneasy. First, she appeared in a broadsheet Telegraph newspaper's colour supplement on Sunday. Now, she has also been interviewed in the new edition of Good Housekeeping magazine. Is this, they wonder, the start of some new public relations strategy, or it simply a sign of the business-savvy drive of the very practical Mrs Middleton? That the interviews appear at the very moment questions are being asked about her daughter's frosty relationship with her royal sister-in-law, the Duchess of Sussex, is surely a coincidence.

Carole is adding to the intrigue: Palace officials have been desperate to downplay talk of a rift between Kate and Meghan, and insist there has been no falling out which has affected their husbands' closeness. Nevertheless, aides privately concede that the two duchesses do not get on particularly well. So Carole's decision to speak now, however coincidental, has only served to add to the intrigue. Until Meghan and her very unconventional family came along, the Middletons were the number one in-laws. Welcomed into the Royal Family by William, they have been given front row seats at almost every key event since his Westminster Abbey wedding to their daughter in 2011….But Meghan's arrival has undoubtedly upset this particular royal applecart. The former actress's fluent public appearances and the grace and dignity of her mother Doria, as well as her father Thomas Markle's bizarre pre-wedding meltdown, have made her a firm favourite.

Meghan is a star & that worries the Middletons: With Harry by some distance the most admired royal after the Queen, he and Meghan have become one of the most glamorous couples on the planet. His popularity and her campaigning zeal are fast turning the Sussexes into a daringly modern royal power couple. Factor in, too, Meghan's pregnancy, which means another grandparent sharing the limelight with Prince Charles. Some say this has all had a knock-on effect on the perception of William and Kate with the public. Next year, when Harry and Meghan become parents, all eyes will be on them even more. And on softly-spoken Doria.

Charles has become a huge admirer of Doria Ragland: While his relationship with the Middletons has been cordial rather than close, he has been irked that they have been closer to the grandchildren than he has been. Some in royal circles suggest that as a consequence he has wanted to build a closer understanding with Harry's mother-in-law. These competing dynamics make Mrs Middleton's interviews with the Telegraph and Good Housekeeping so intriguingly timed.

Did Carole get William's permission for the interviews? 'Make no mistake, Carole would not have done it if there had been any objections,' says an old friend of the Middletons. 'In all these years, she hasn't put a foot wrong, and while she doesn't rock the boat she would also have wanted to ensure there was approval.' The disclosure that Kate sent her a text to wish her good luck ahead of the photoshoot indicates that her eldest daughter was in on it. Pippa and their brother James also gave their support to the project. 'It was very much a family decision,' a close source tells me. 'The feeling was 'why not'? Thirty years is a fantastic anniversary and is something to celebrate.'
If I say what I'm really thinking, I feel like the Keen Defenders will really be mad at me. But here goes: I think it took Meghan's entrance into the royal fold for the entire Middleton family to really understand how poorly they played everything for years, Kate and Carole specifically. Kate realized that she should have spent the past seven years doing more work and building up her own public and charitable profile. Carole has only now realized that she's not the only in-law around, and that she's actually done a lot to irritate Prince Charles over the years by babying and stage-managing William and Kate. I also think William and Kate ran to Carole and they have been trying to come up with a plan to "fix" the Meghan Problem. And what we're seeing is their plan in action.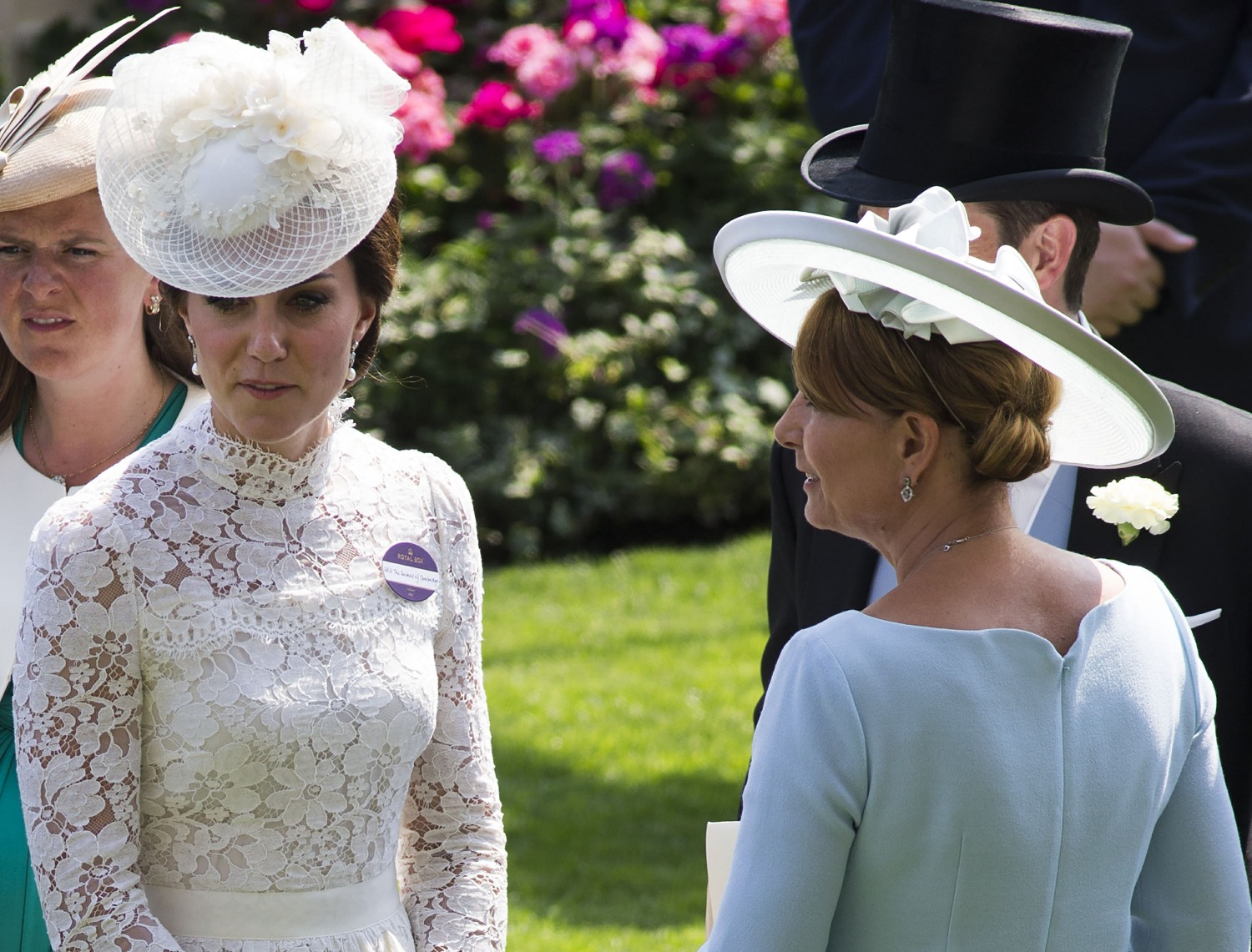 Photos courtesy of WENN, Avalon Red.