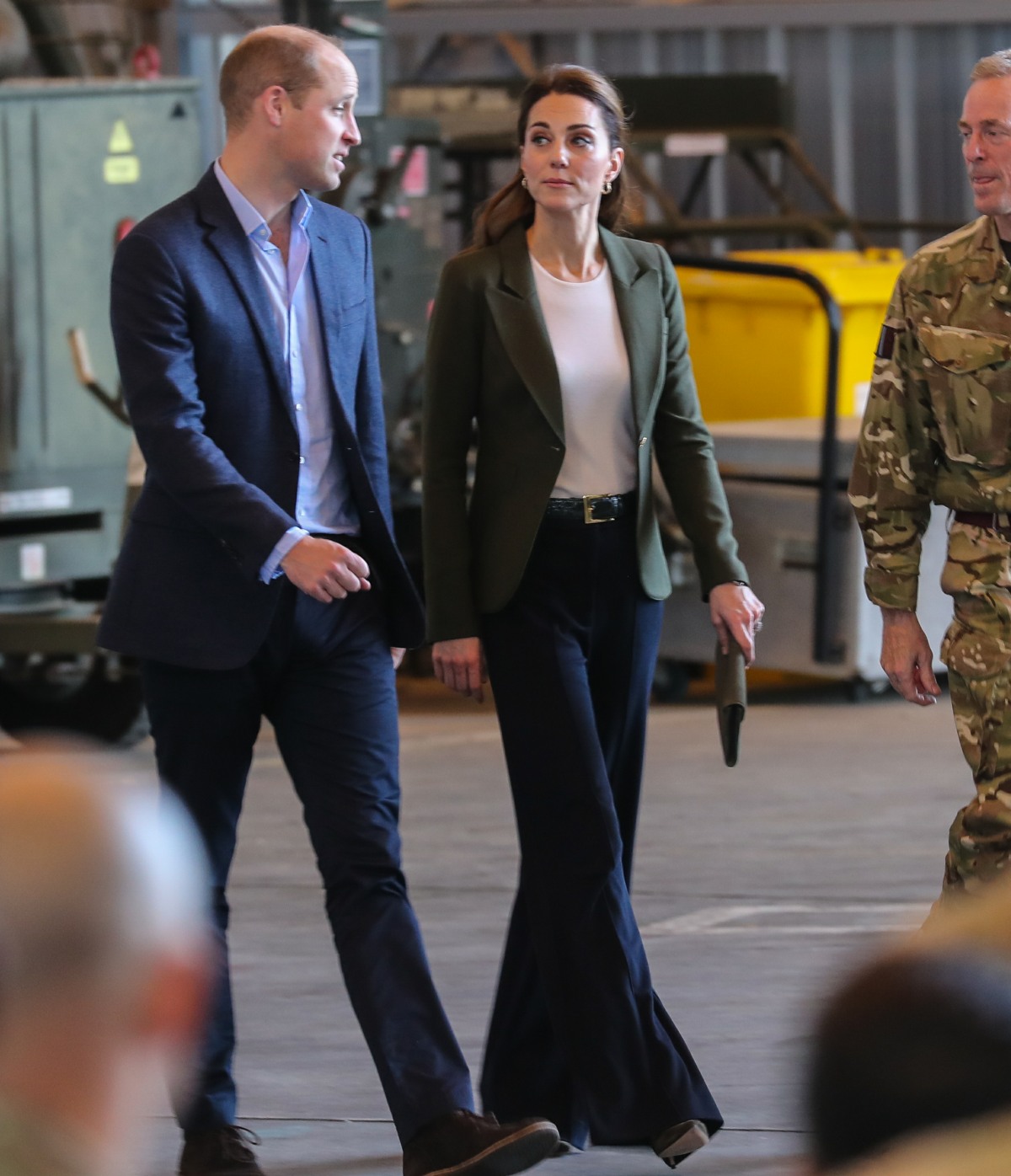 Last week, the Duchess of Cambridge wore honest-to-God trousers for a Christmas party-event at an RAF base in Cyprus. As soon as she stepped off the plane, people were shook about Kate's trousers. It was the first time she had ever worn such a smart pantsuit with wide-leg trousers in all of her years of duchessing. Considering all of the sh-t that Meghan got for wearing trousers for several events in the past year, many people associated Meghan, not Kate, with trousers. The headlines about Kate's Cyprus look were very much in that vein – British outlets said Kate was copying Meghan, or that Kate was getting style tips from Meghan, etc. Those stories must have upset Kate, because The Sun has "sources close to Kate" claiming that Kate has her nose out of joint about how much Meghan has been copying her.
We can reveal the Duchess of Cambridge's staff believe she has another ­dedicated follower in Meghan Markle, whose wardrobe has started to resemble her sister-in-law's.

A close source told The Sun on Sunday: "It hasn't gone ­unnoticed by Kate's circle. ­Everybody's a bit baffled. Meghan was a style icon and knew what to wear. She appeared in glossy US mags all the time, walked the red carpet and always looked amazing. But since joining the royals she seems to be a bit lost. Instead of finding her feet she is copying what Kate wears more often than ever. Kate always looks stylish. She has been in the family for years and knows the protocol. So it makes sense that Meghan would look to her for inspiration. But Kate's team are a bit miffed she's going down the same route as her and think it's inappropriate, as they're not as close as they were. Meghan is doing her best. Her best friend Jessica ­Mulroney, a fashion stylist, gives all the advice she can. But Jessica is in Canada and isn't used to royal ­etiquette."

On Tuesday, Meghan attended a charity carol ­service in Chelsea alongside some of Harry's closest friends. It was not just the double-breasted navy Mackage coat like the one Kate has worn on previous ­occasions that drew comparisons. It was because Meghan had worn it before — last year on her first royal visit with Harry after they announced their engagement.

Our source said: "That's very Kate. She has a habit of wearing outfits more than once. It is a practice that would be frowned upon in Hollywood but one that suits the frugal instincts of the Queen. Now Meghan is doing it. It's not gone unnoticed."

Our source said: "Obviously they are going to wear the same designers from time to time. Kate has even told Meghan what to wear in the past. She's not the kind of person to get annoyed that somebody likes what she wears. But her team think it's strange there are now so many similarities."
During the Royal Sussex South Pacific Tour in October, I noticed that Meghan wore a few ensembles that struck me as Kate-esque, especially the ensembles which featured large, unnecessary buttons (Kate's Signature Look). This story would have worked better then, when the comparisons were sitting right there and people were already talking about "oh, Meg's wearing a Kate-esque look." But coming on the heels of Kate's big trouser debut, it's just funny. It's also funny that Kate thinks she "owns" the whole "rewear" thing. They're really getting Meghan coming and going these days – they criticize her for wearing new looks (when she's only been duchessing for seven months and obviously still building her wardrobe) and then they'll criticize her for "copying" Kate by rewearing pieces. And they'll criticize her for copying Kate's style, because obviously Kate owns ALL THE LEWKS.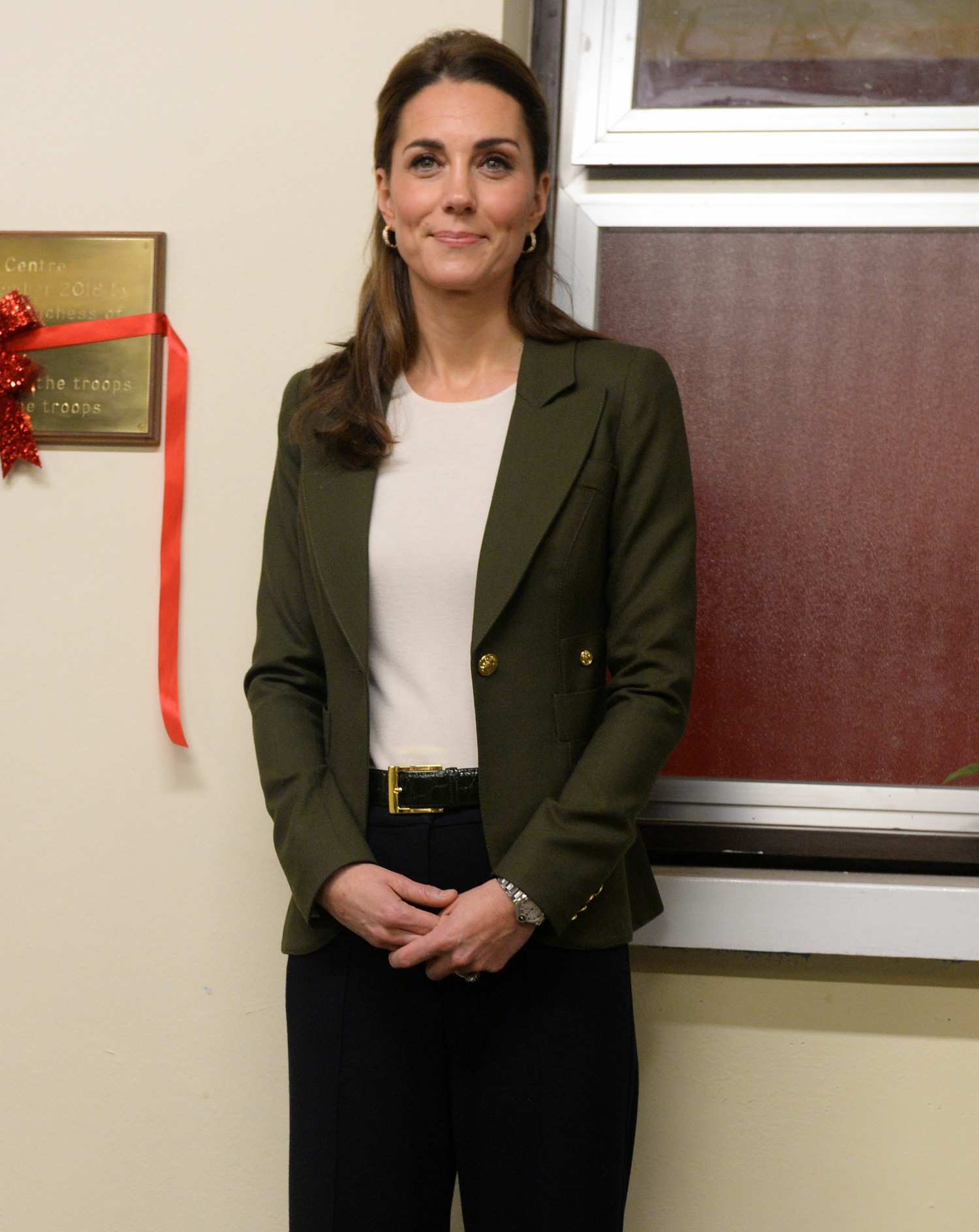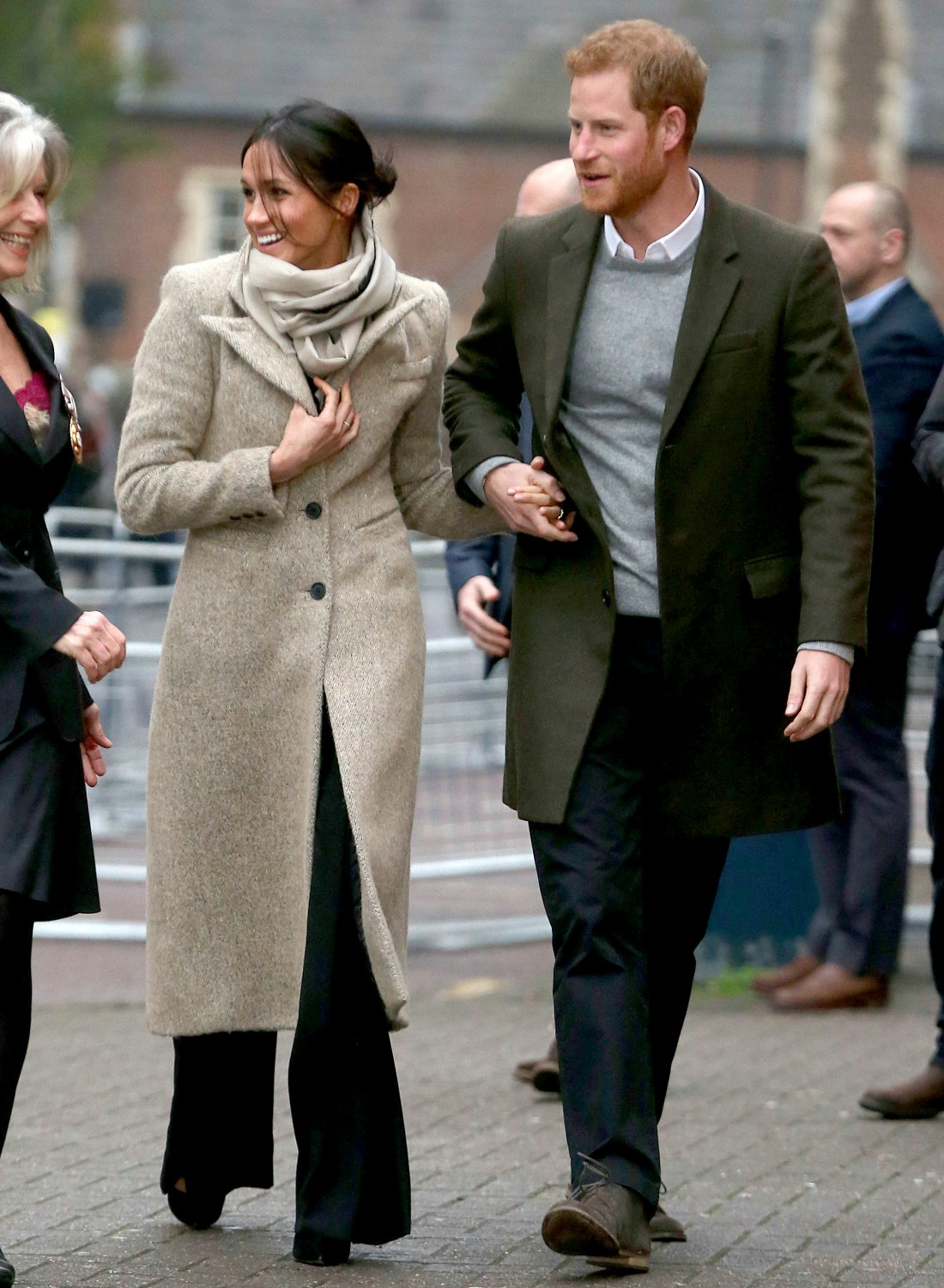 Photos courtesy of WENN.