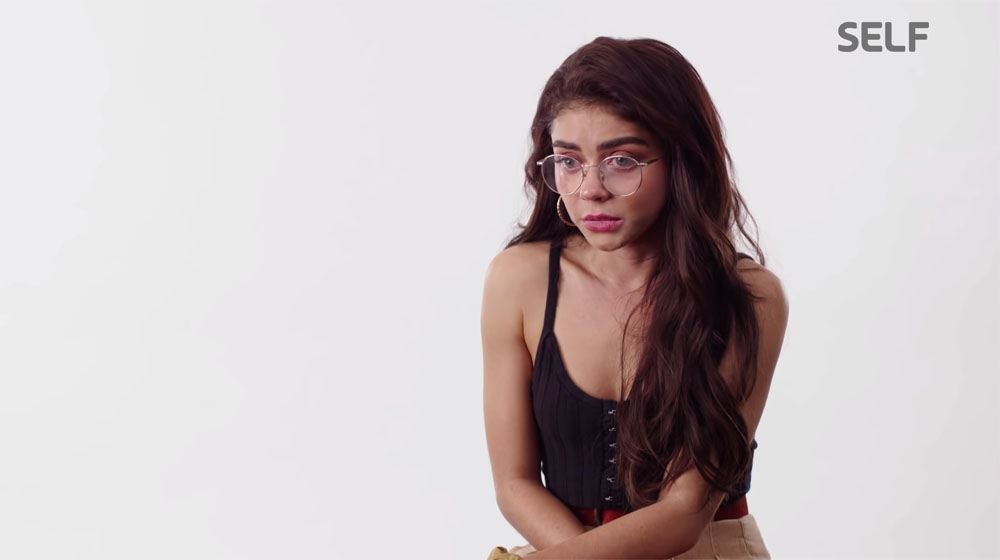 Sarah Hyland has a new extensive cover profile in Self Magazine. She opens up for the first time about the fact that she had to have a second kidney transplant last year, this one donated by her brother, after her body rejected her father's donated kidney. Sarah has had health problems her whole life and has had about sixteen surgeries total. She's needed about six in less than a year and a half including one to repair a hernia and another to treat her endometriosis. She's gone through so much, and she got so depressed after her body rejected the first kidney that she contemplated suicide. Sarah has previously revealed that she suffers from kidney dysplasia, a condition where the kidneys don't form properly in utero. In this interview she goes in depth with what she went through over the past couple of years, and says that there's no shame in asking for help. The good news is that she met her boyfriend, Wells Adams, right before she had her second transplant and he's been a great support to her.
The potential of a second kidney transplant was promising for Hyland's physical health. But the emotional trauma from the first rejection and fear that it would happen again was overwhelming, and detrimental to her mental health.

"I was very depressed," she says. "When a family member gives you a second chance at life, and it fails, it almost feels like it's your fault. It's not. But it does." As someone who self-identifies as a control freak and micromanager, she says she felt completely helpless. "For a long time, I was contemplating suicide, because I didn't want to fail my little brother like I failed my dad," she says. She was afraid of adding another painful chapter to her book of lifelong health struggles, and anxious about feeling like she would be a burden to her loved ones, even as they insisted that she was not. "I had gone through [my whole life] of always being a burden, of always having to be looked after, having to be cared for," she says, explaining her thought process during this dark time.

Talking about her suicidal thoughts with someone close to her helped, Hyland says. She encourages others going through a hard time to be open about their feelings with their own support networks. "It's not shameful," she says. "For anybody that wants to reach out to somebody but doesn't really know how because they're too proud or they think that they'll be looked upon as weak, it's not a shameful thing to say. It's not a shameful thing to share."

If people do try to shame you about anything regarding your health, physical or mental, or if they drop you from their lives after you share your health struggles, well, Hyland's been there, too. "If someone acts like that, feel sorry for them that they can't be a compassionate, loving human being," she says, quickly allowing for the possibility that the other person may be going through stuff of their own. Still. "You don't need that type of person in your life. I've experienced that, and it's heartbreaking," she says. "But as soon as you realize their true colors and what type of person they really are, it's … a very freeing sensation."
It just shows that you never know what anyone is going through. The sad thing is that Sarah probably felt like she had to tell this to people, because fans were questioning her health. There were anorexia rumors about her last year, when she was on dialysis and her body was rejecting the kidney. She said at the time that she was having health problems. She recently lost one of her young cousins to a drunk driver, but that was so recent I'm assuming she gave this interview before that. She's had such a rough time.
Here's a video of her interview, she cries and it's hard to take. She also shows her abdominal scars and the little pooch she has where her lower stomach sticks out. I think it's barely noticeable but she's very self conscious of it. She also thanks all her family and friends at the end and it's really sweet. Sarah also credits her dogs and her career with helping her get through the rough times.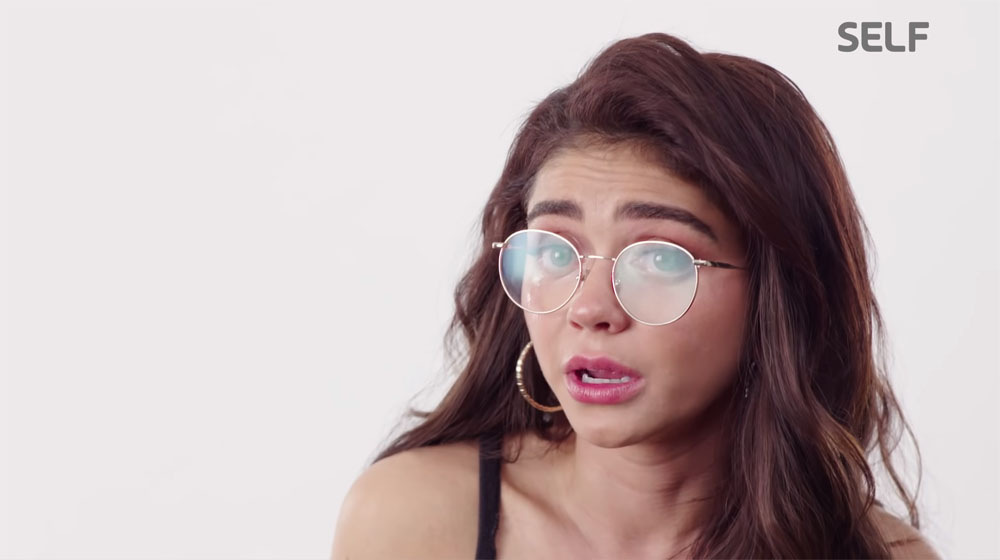 Photos are screenshots from YouTube and via Instagram