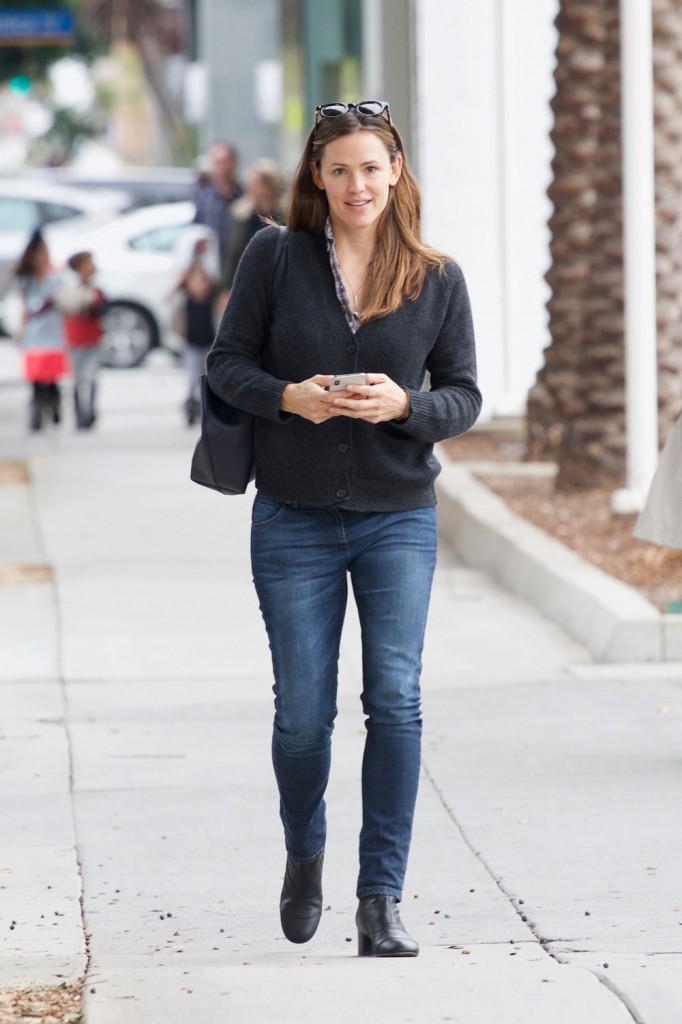 We know Jennifer Garner is doing well with her new bestie, Ina Garten, because she posted a photo with Ina taken at In-N-Out Burger and helped promote Ina's book. It's been a while since we've heard anything about Jennifer Garner's relationship with restaurant technology CEO John Miller. She could post a photo of the back of John's head as he does something, like decorate for Christmas or help cook, it's not like she has to be so obvious as to pose with him. The press would cover it and the subtext would be that they're doing well. Instead there are competing stories about whether they're serious or not. This same tactic was used in an earlier press round about their relationship. It's been a few weeks so rinse and repeat. Note that both of these outlets, Entertainment Tonight which had the original story and US Magazine which had the response, have received insider quotes from Garner's camp in the past. I doubt either ran these stories without the go-ahead. Here are the quotes.
Entertainment Tonight: Jen 'has slowed things down'
A source tells ET that "Jen has slowed things down with John Miller since the word got out they were dating. Jen's children, career and Ben [Affleck] are her main focus at the moment and she is not ready for anything too serious."

The source adds that the Peppermint star had confided to friends recently that she's not looking for anything too demanding right now.

"Privately, she has told friends she doesn't want to be deeply committed at the moment," the source says. "She wants to focus on family, career and getting Ben back on track. She enjoys her time with John but she has concerns of moving too quickly because she doesn't want to be disappointed. Her friends are in full support of her stepping back a bit because they all know relationships take a lot of work and right now her plate is full."

"She still communicates with Ben almost daily because his sobriety is so important, she wants be a strong support and he leans on her a lot," the source adds. "She truly is a great friend to him and an amazing mother."

US Magazine: Jen and John 'are solid as a couple and committed'
"They are solid as a couple and committed," a source told Us Weekly on Tuesday, December 11, just one day after Entertainment Tonight reported Opens a New Window. that the pair were slowing things down.

"John and Jen are going stronger than ever," the insider added. "They are still spending a lot of time together."

The source noted that the Cali Group CEO, 40, "will typically spend the night" at the 46-year-old Peppermint actress' house "because it's easier to be unnoticed there." The insider also revealed that the couple "also went away together over Thanksgiving weekend."
[From Entertainment Tonight and US Magazine]
This is a tired scheme as I mentioned. It may serve a dual purpose though. This may help Garner avoid culpability for these stories. What does she tell her boyfriend about this? Does she say that ET ran the story without her side's go-ahead and that she's only refuting it because it's necessary? Does she say that it happens without input from her and that it's part of being famous? I know people have affection for her and will say I'm wrong and this is all press speculation, that's fine. I've been watching this, all day, for years. This is all heavily orchestrated so we'll talk about it. It's working, but the response is supposed to be that she has no choice in the matter. She has a choice whether the press covers her personal life. Before this we'd almost forgotten about the new guy, right?
Oh and she posted a video where she's baking at 5:30 in the morning and trying not to wake anyone up. I also do crap in the kitchen around 5 a.m. and have to try to be quiet. I'm Type A and have to contain the urge to try to control things.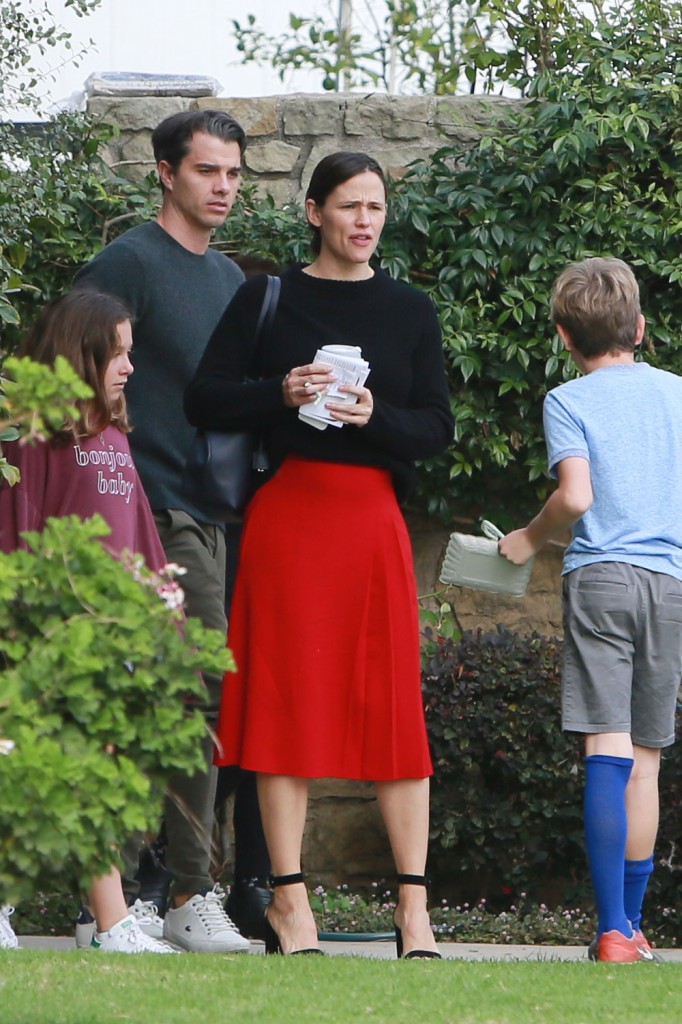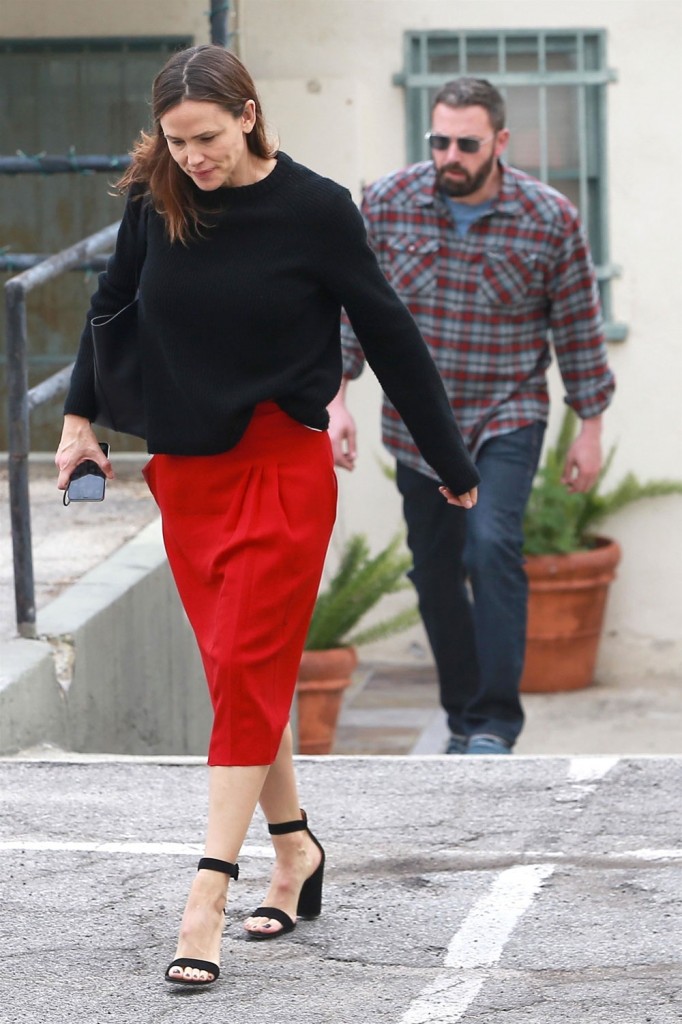 photos credit: Backgrid and Avalon.red