I love Timothée Chalamet. I truly think he's The Actor of His Generation. I'm still mad that he lost the Oscar for his role in Call Me By Your Name. But Timothée is quietly building up his CV with incredible work. His latest film is Beautiful Boy, and Timothée seems like a shoo-in for back-to-back Oscar nominations. His performance has already gotten him a Golden Globe nomination and a SAG nomination, and a handful of critics' awards and noms. Do you think he'll win this year, given that he's being nominated in the supporting category? I don't know. But I hope he wins *something* because, as I said, I love this kid. Anyway, Chalamet chatted with People Magazine about his film and whether there's a "message" at the center of it:
"Our hope is that it's not a glorification of drugs or a warning against the glorification of drugs because that's not what the movie's about. It's not about, 'Hey don't do this thing.' The 'don't do drugs because they will ruin your life' narrative, which is very true and very important to know, is out there as effectively as it should be, so this movie tried to address things around it and not that direct message. It's supposed to portray David and Nic's story as a firsthand warning of how addiction can ruin one's life in the personal context, but perhaps more eye-opening, the movie shows how devastating it can be to everyone around the addict… That's the goal in having the high schools there, for the prejudices around use and addiction be re-examined."
I haven't seen Beautiful Boy yet, so I'm not going to speak to its message and whether this is a scary after-school special about drug-usage. I believe Chalamet when he talks about the message being a more personal one, about what drug addiction looks like close-up, and the stigmas about what kinds of people are drug addicts.
Also: Timothee and Lily-Rose Depp are still happening. They were seen out on a date in New York the other day. They apparently shared a creme brûlée. BRUH ORDER TWO.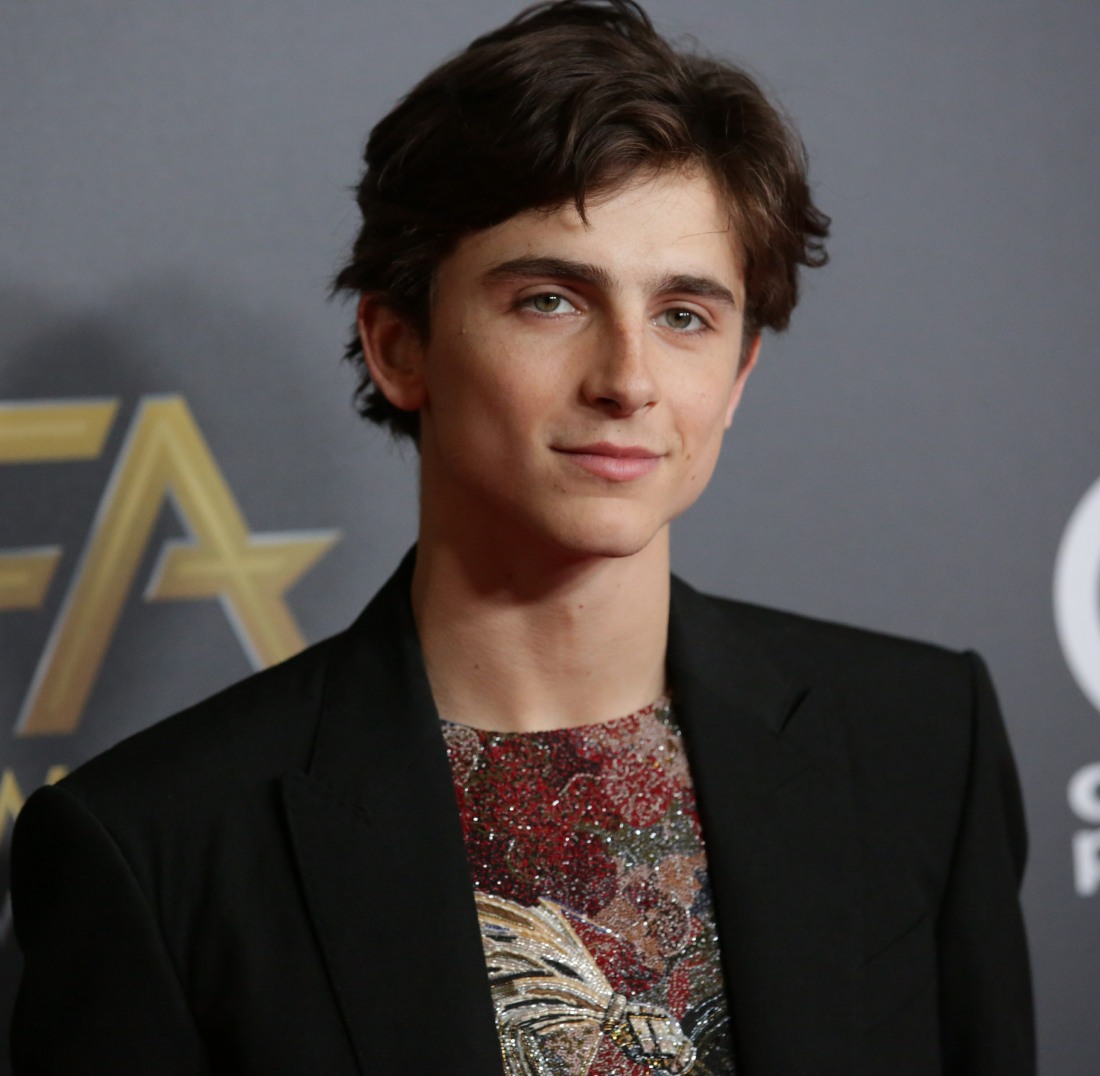 Photos courtesy of WENN.