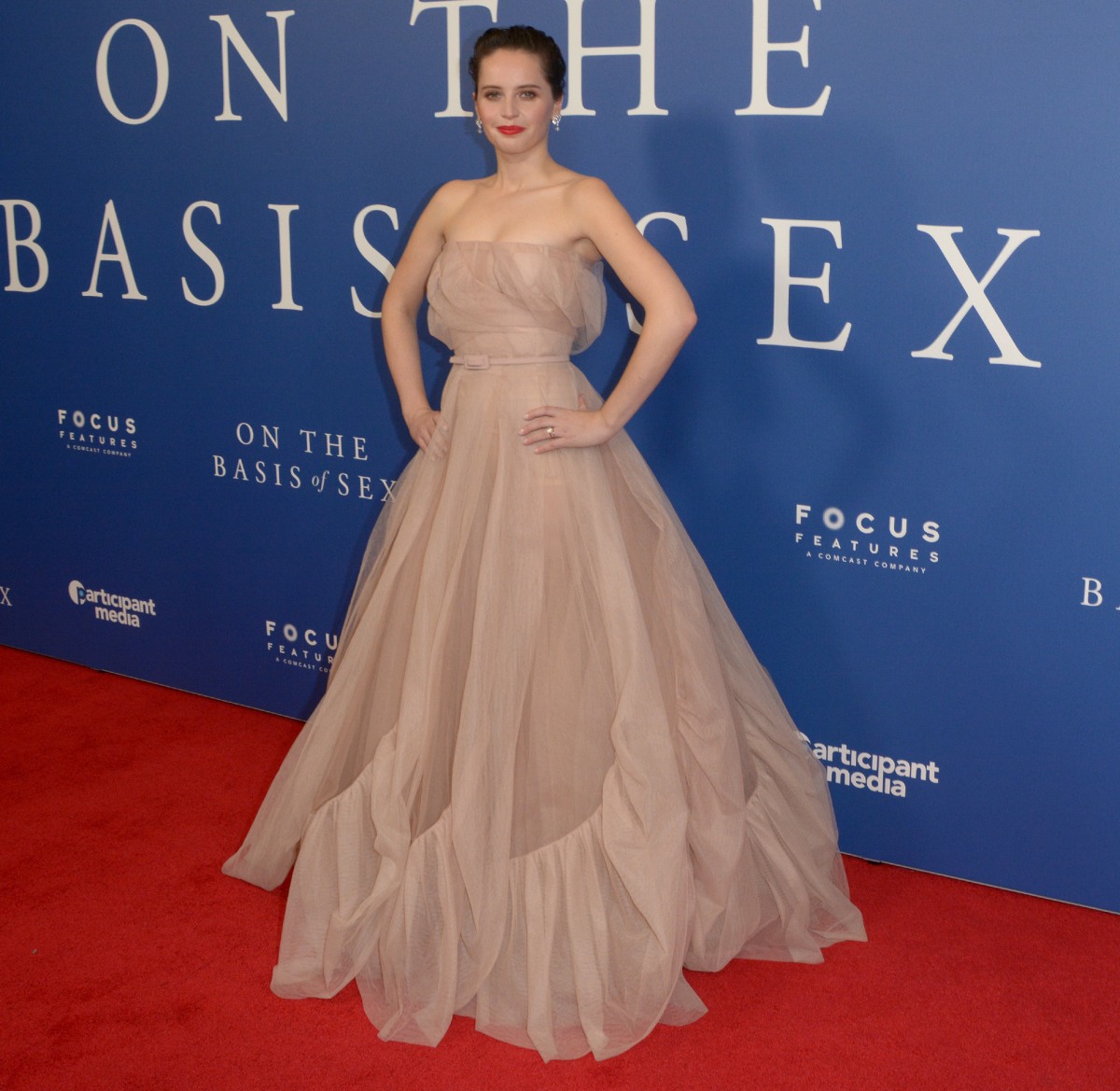 On the Basis of Sex has been undercover this awards season, so much so that I keep forgetting that it's a thing, and that there were actually some big hopes that it would be an Oscar contender. It hasn't been nominated for anything big or small though – the Globes, the SAGs and all of the critics' associations ignored the film. I wonder if the film would have gotten more hype with a different actress playing Ruth Bader Ginsburg. I like Felicity Jones a lot, and I think she's incredibly talented, but man, this was bad casting:
She's way too young to play the role, right? Yikes. Anyway, here are some photos from the New York screening last night. Justin Theroux didn't even bother coming to this screening, so it was just Felicity and Armie Hammer. Felicity wore a beige-y dress from Dior, and Armie was showing off his new crew cut. They look like they have the sexual chemistry of two dishrags. I feel for Felicity – she tries to be a Fashion Girl sometimes, but ultimately, I don't think she cares about styling or labels or whatever. Anyway, this is just a reminder: Armie and Felicity are both snoozes, and this film is going nowhere.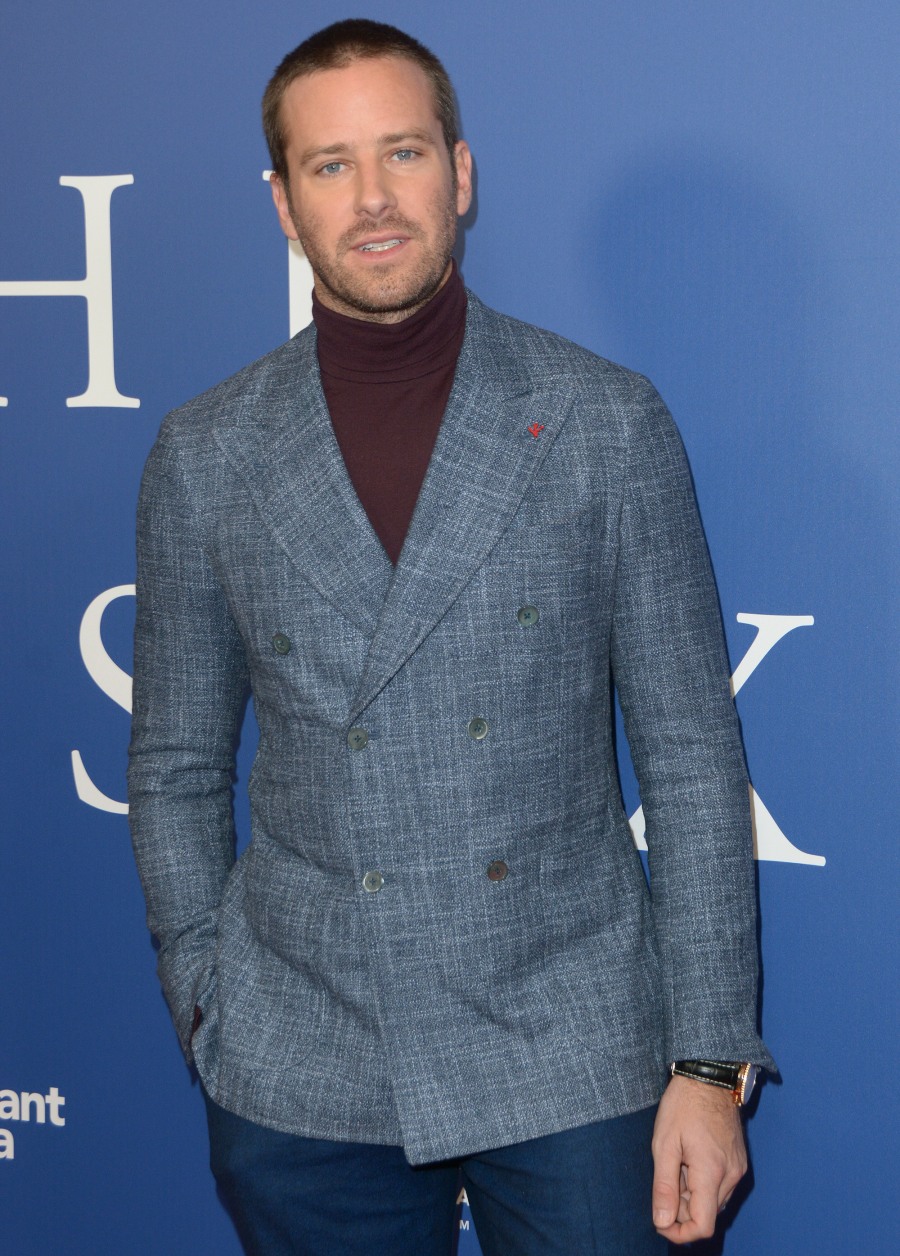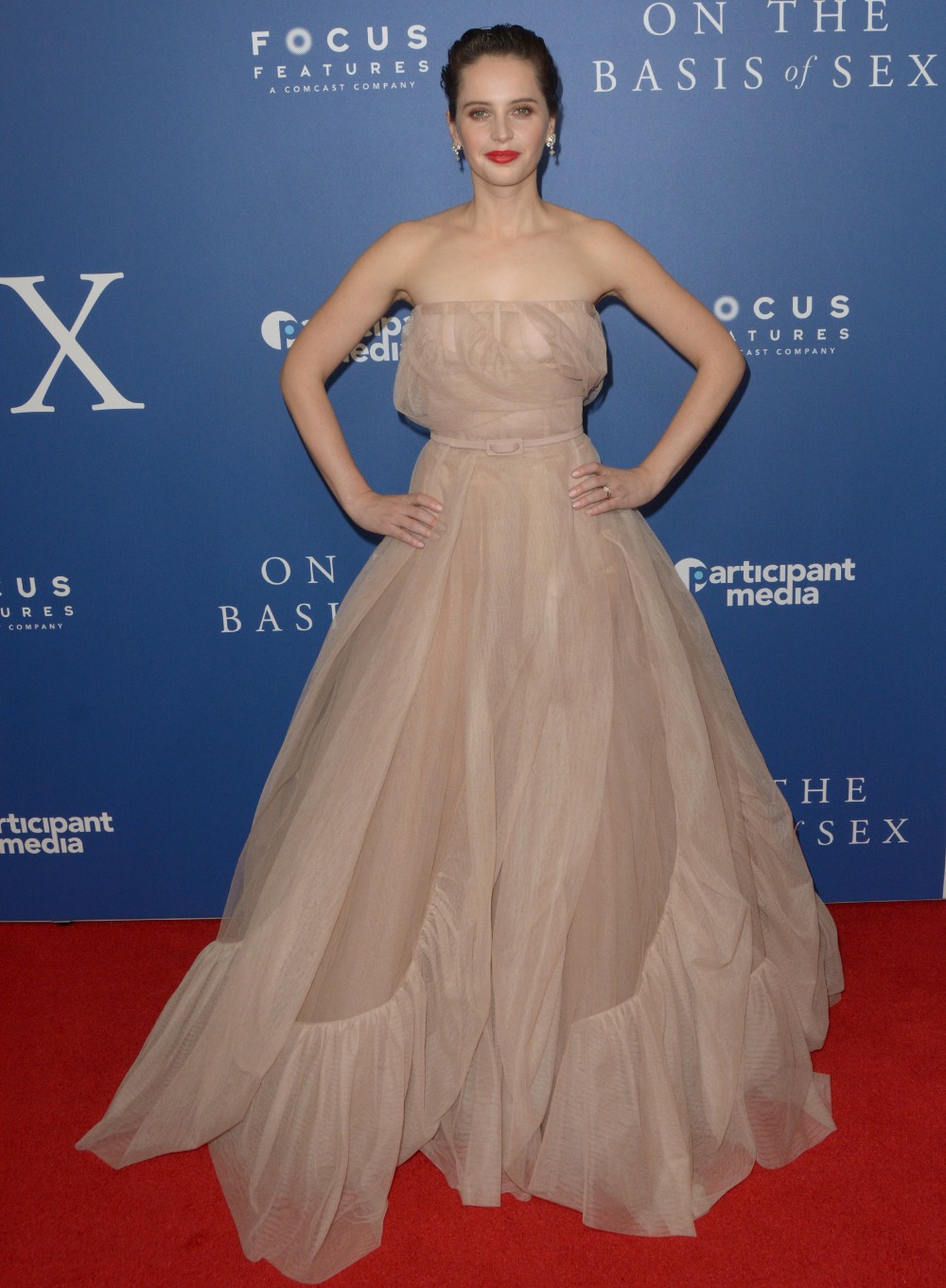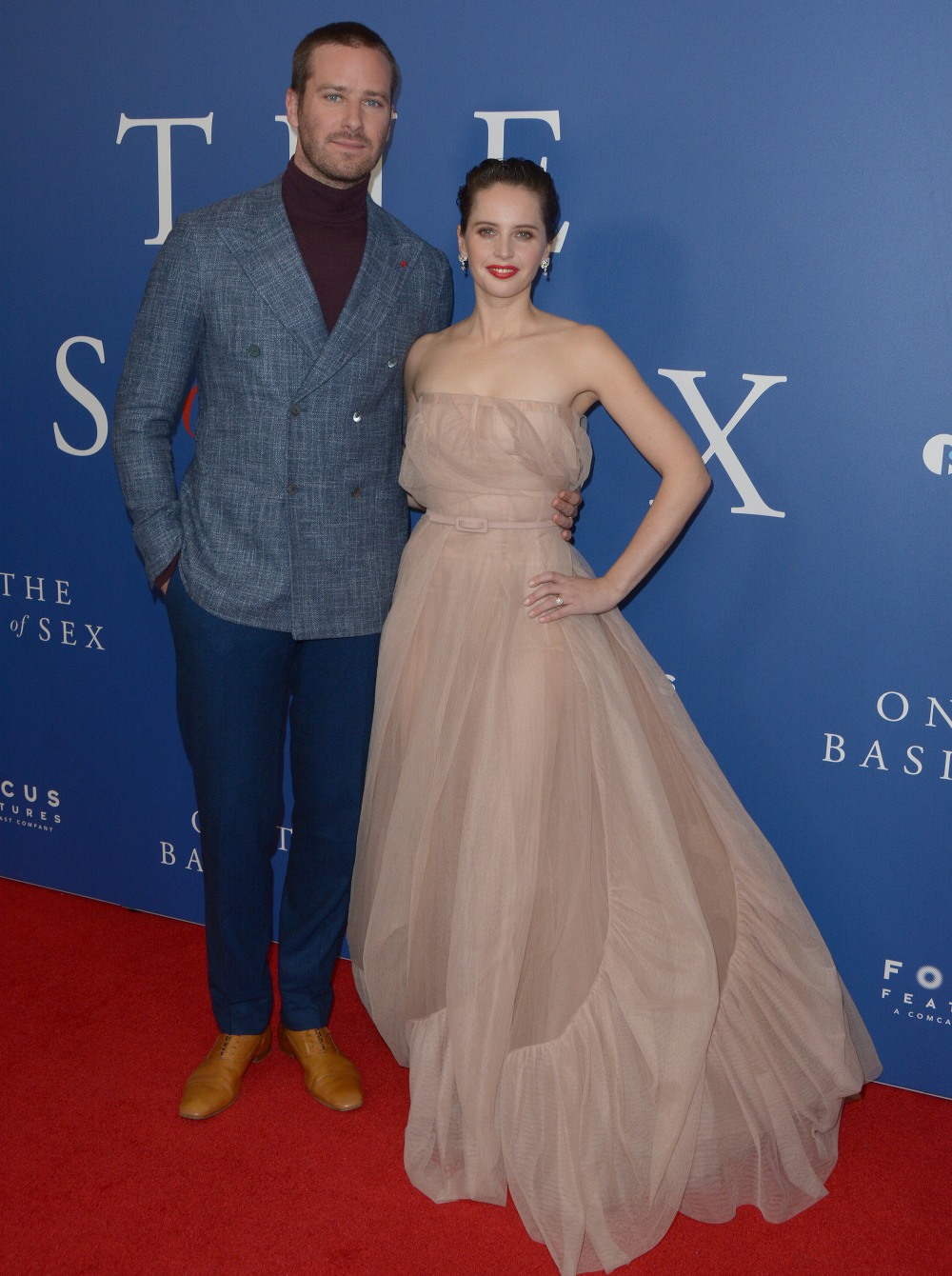 Photos courtesy of WENN.