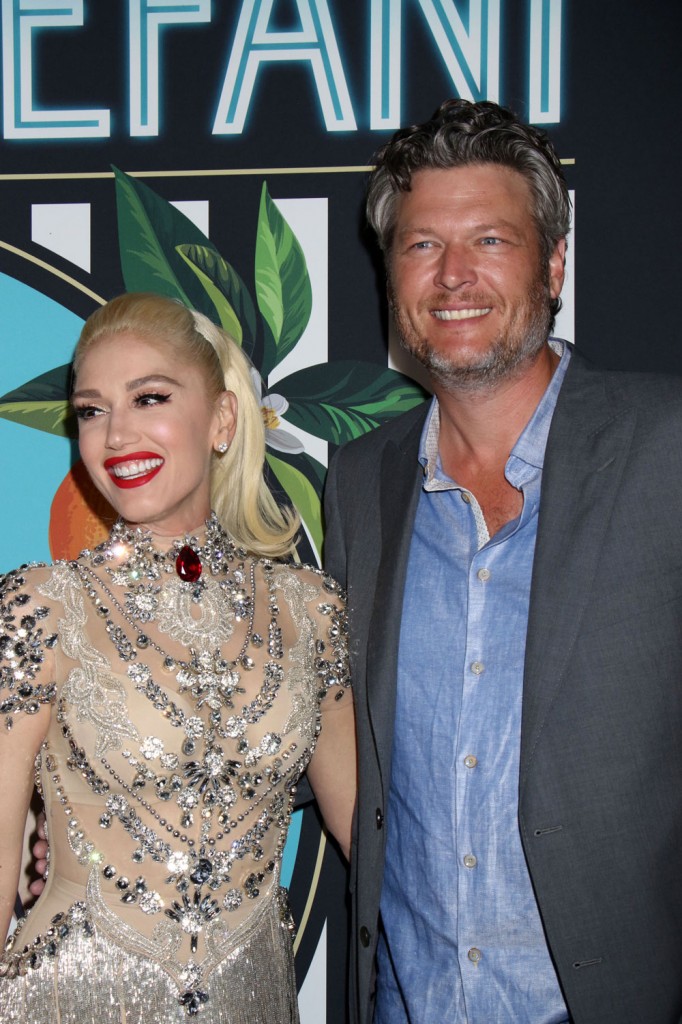 Blake Shelton is co-executive producing a Hallmark movie with his mom called Time for Me to Come Home for Christmas. The title is based on a song he co-wrote with his mom in 2012, and I believe the plot is based on the book his mom wrote a year later. It stars Megan Park and Josh Henderson and premieres tomorrow. I would bet his mom is the Hallmark movie fan and that she got him into it. My mom is too! There's something sweet about those movies and I'm looking forward to watching more Christmas romances with her over the break. (Thanks to those of you who recommended Lifetime movies as well. The Hallmark movies really lack diversity.) Blake was on the Today Show to promote the film, where they of course asked him about his relationship with Gwen Stefani. These two have been together for over three years and they haven't gotten engaged yet, so naturally Natalie Morales asked Blake about it. He didn't answer the question, but he did gush about Gwen.
While Shelton kept his cards close to his chest on [whether a proposal is imminent], he was quick to open up about how full his heart is because of Stefani.

"She's everything you could hope a human being could be," he said of his girlfriend of three years. "That's what Gwen is."

"Gwen and I aren't just dating," Shelton explained. "You know, this is something that I feel like is meant to be. I've learned more from Gwen Stefani, as a human being and how to grow as a human being, than I have from anybody ever in my life — anybody."

"What I love about those [Hallmark] movies is, you know, the storylines — they hook you in immediately."
I don't believe in fate but I think you can have a great relationship that needs to be celebrated as unique and special. Sometimes relationships feel magical. It sounds kind of rude to say that Gwen has taught him more than anybody ever in his life though. He's talking about his mom in this same interview! So a woman you've been with for three years has taught you more than the woman who raised you? NO. You don't say that. However I love that he collaborated with his mom on this film and that he's a dude who readily admits he likes Hallmark movies. You know what's going to happen in Hallmark movies but they give you hope that things work out for the best. You too can meet a rugged but caring chef when you leave your big city ad exec position to help your widower dad run the family inn.
Here's Blake and Gwen's Christmas song, "You Make It Feel Like Christmas." This video came out last month. It's cheesy and I'm not a fan of the song.