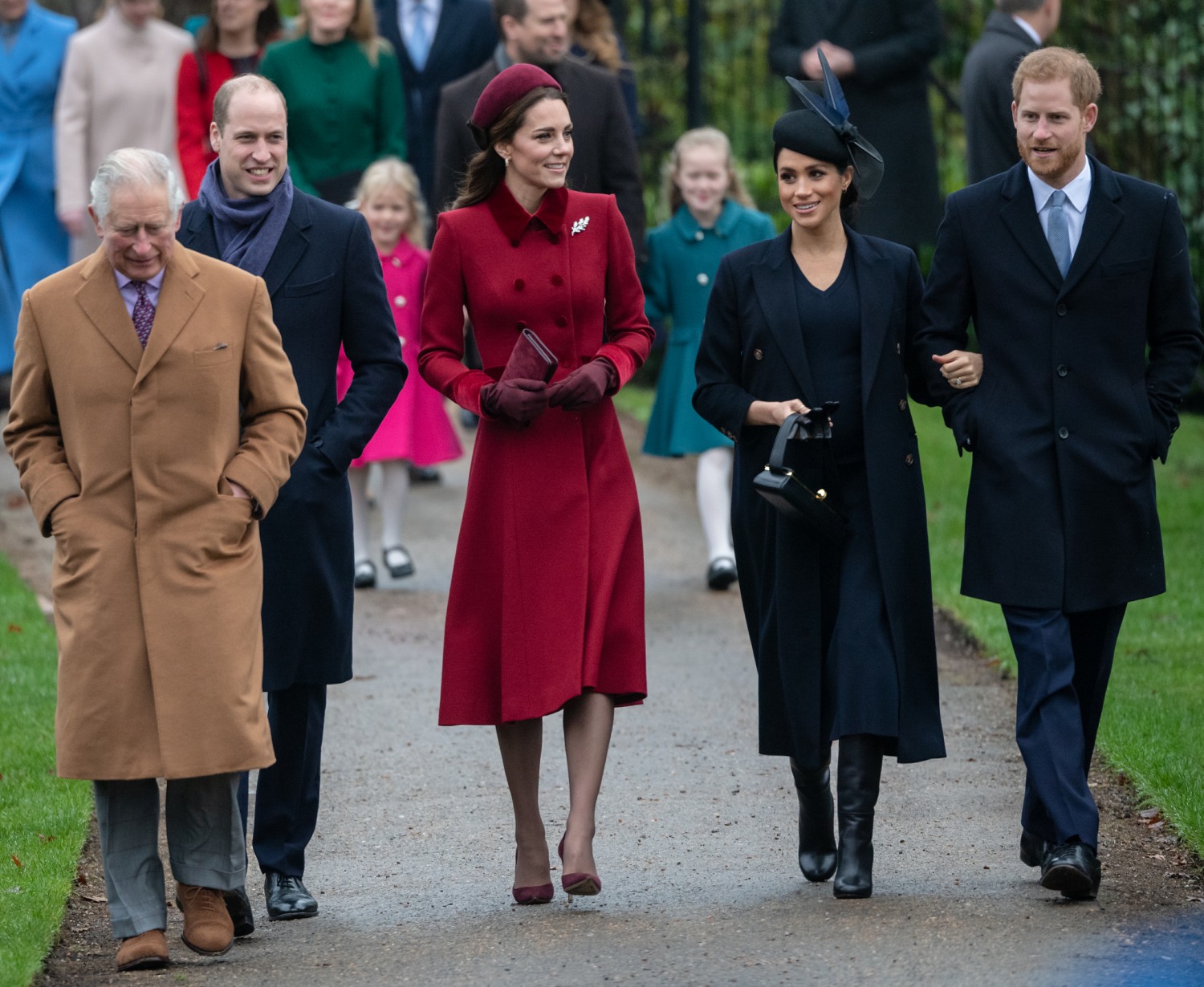 The Christmas Day walk-to-church at Sandringham was hyped like one of the biggest gossip events of the year. And maybe it was? For months, we've been hearing about "the war" between the duchesses, Kate and Meghan. We've heard that Meg is a terrible diva and Kate is a steel marshmallow who cries when Meghan is a terrible diva. We've heard a million different versions of "these two women are completely different and they don't get along at all." After all that hype, the Cambridges and the Sussexes walked together peacefully to church at Sandringham on Christmas Day. There was no hair-pulling, so side-eyes, no hisses or bitch-slaps. Meghan and Kate even made a point of walking side-by-side, at the same pace, down the lane.
If you want me to be a total gossip, I'll say that the body language that interests me the most is not the stuff between Kate and Meghan – they're clearly trying to get along, and trying to be SEEN trying to get along. No, the most interesting body language is between Harry and William. THEY look like they're barely speaking to each other. Which gives another dimension to Meg and Kate's sisterly display – they're two sisters-in-law trying to get their husbands to get along on Christmas. Several days before Christmas, a "source" told People Mag that Harry has been "really grumpy" lately and "something has changed, and no one can quite put their finger on it. He looks cross with the world." I suspect Harry is legit grumpy with the smear campaign against his wife for the past five weeks?
Fashion notes: Kate wore a new-to-us Catherine Walker coat dress with a velvet collar and cuffs. Something similar would retail for about £3,000. (Look, VELVET BUTTONS.) She's also been trying to up her shoe game recently – these are dark red/burgundy Jimmy Choos. She's also been trying to make giant headbands and headpieces happen all year – her Christmas headband was by Jane Taylor. Meghan, on the other hand, chose a more low-key look in navy – she's in Victoria Beckham, almost entirely. That's a VB coat, dress, boots and bag. I love her navy feathered fascinator.
Last thing: reportedly, Meghan is fine with Harry hunting on Boxing Day, so maybe that will happen/is happening?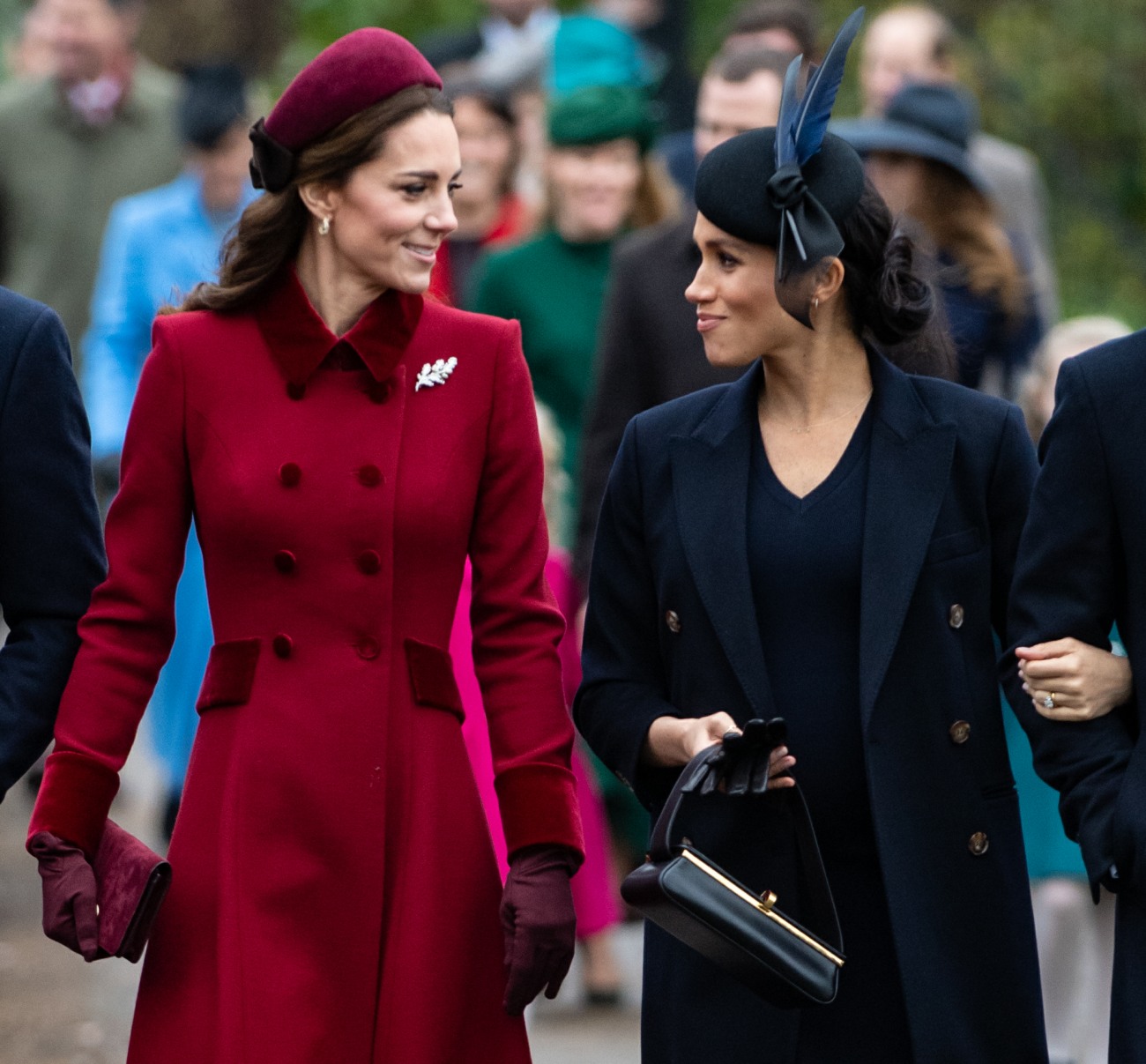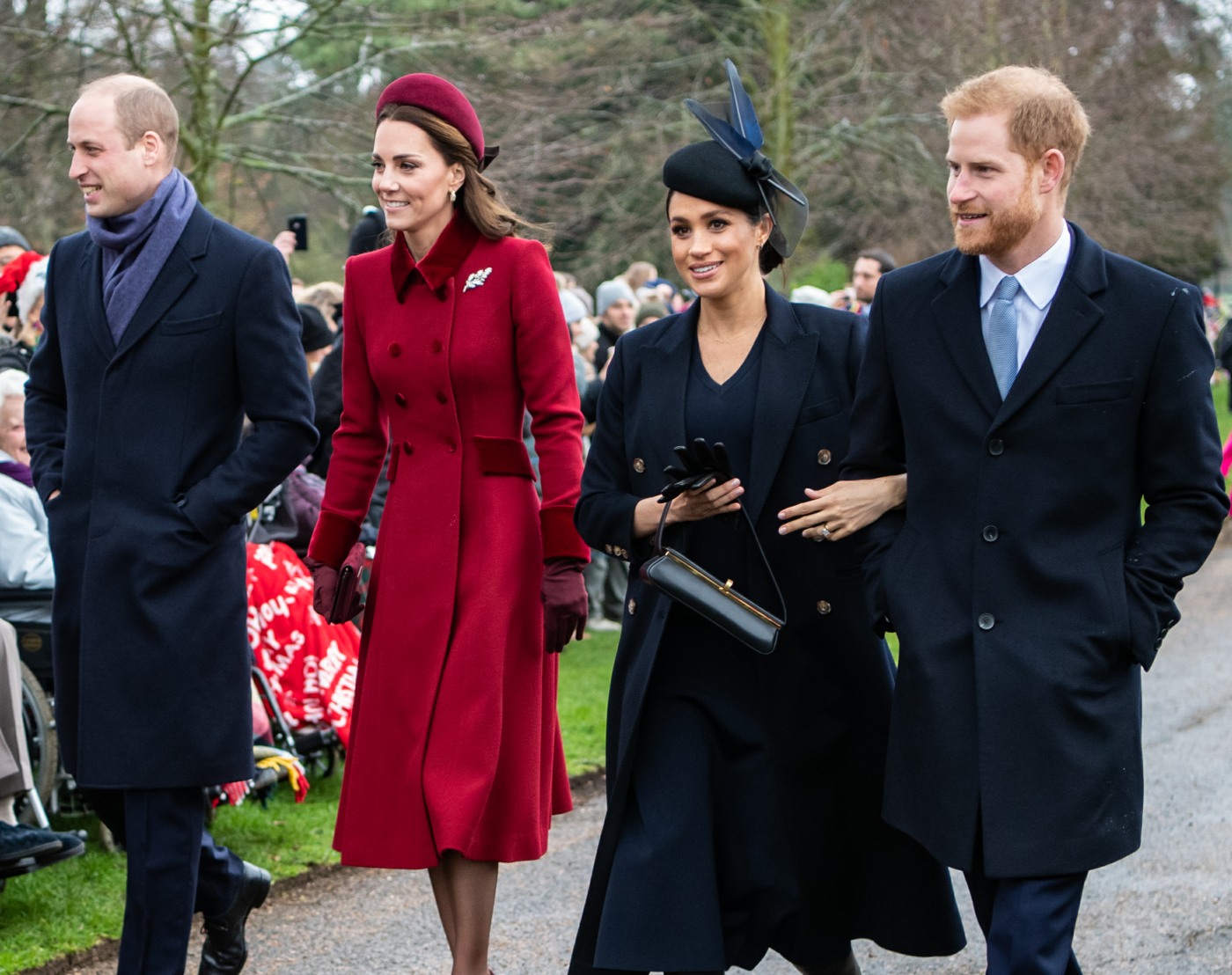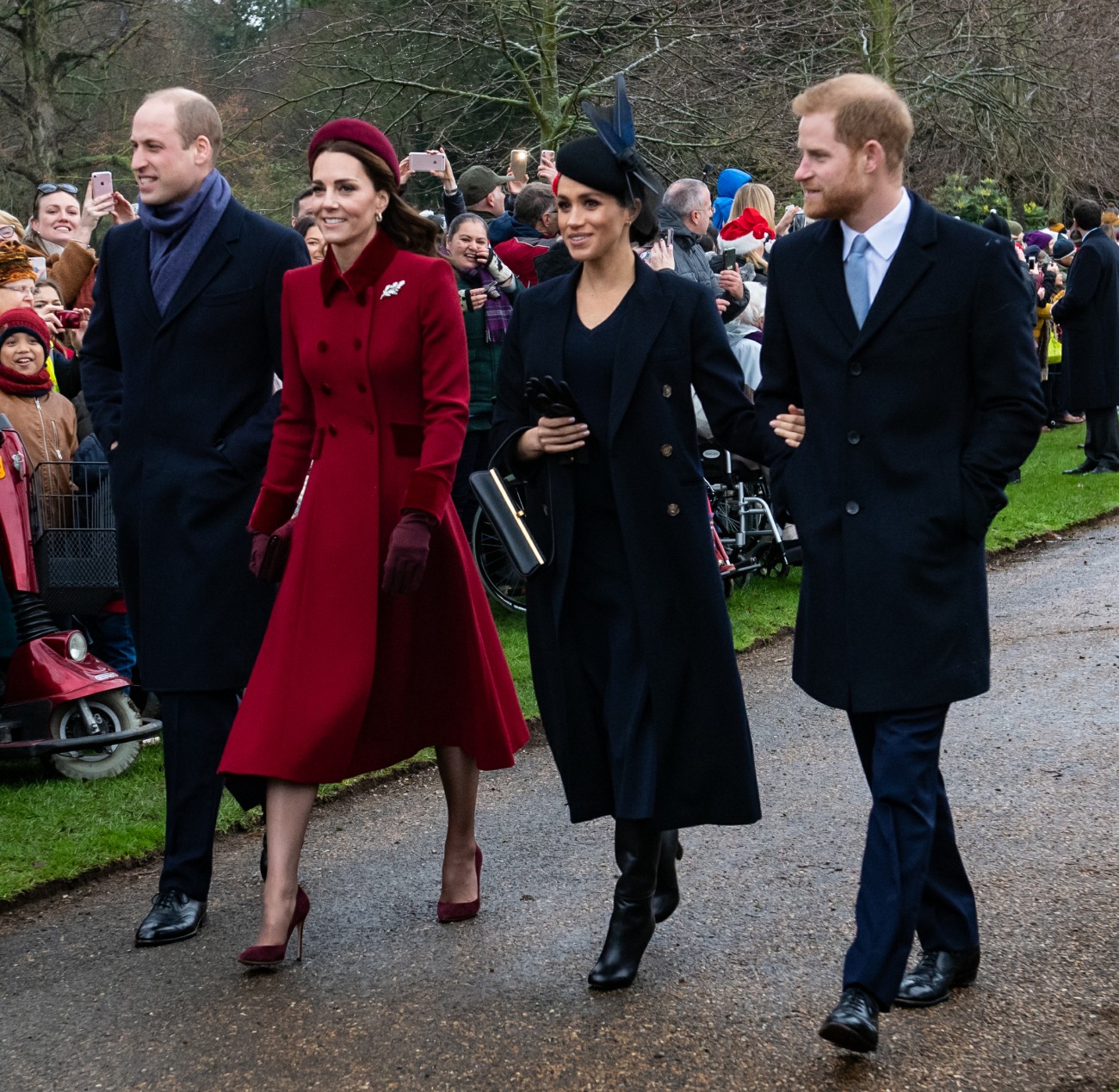 Photos courtesy of WENN.