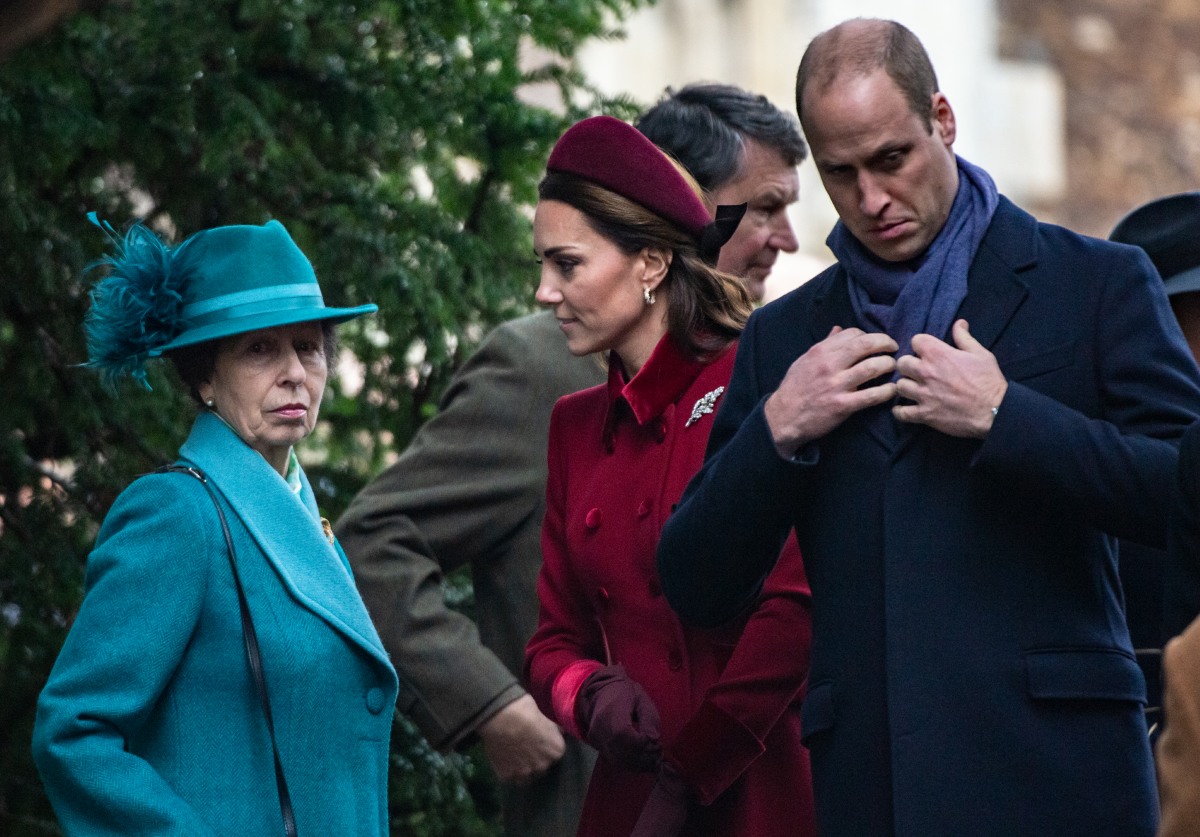 The biggest headlines from the Royal Christmas at Sandringham were always going to be about the Cambridges and the Sussexes. I have no idea if that irritates other members of the royal family or not. I suspect it's a mix bag – while the Queen would obviously prefer that everyone gets along, she also knows that the "institution" will survive longer if there's more interest in all of the "franchises." I suspect the older royals – The Countess of Wessex, Princess Anne – couldn't really care less. But I think the York princesses were probably irritated that the Cambridges and Sussexes sucked all of the air out of the room, so to speak.
When I saw Kate's red, Christmas-y get-up, I actually had a moment of "oh, wish Meghan had played that game a little bit too and went for more of a Christmas theme." But after seeing the photos of Queen Elizabeth in her grey-lilac, I'm totally here for royals not dressing in the traditional green and red. My favorite part of the Queen's ensemble? Her gorgeous brooch, of course.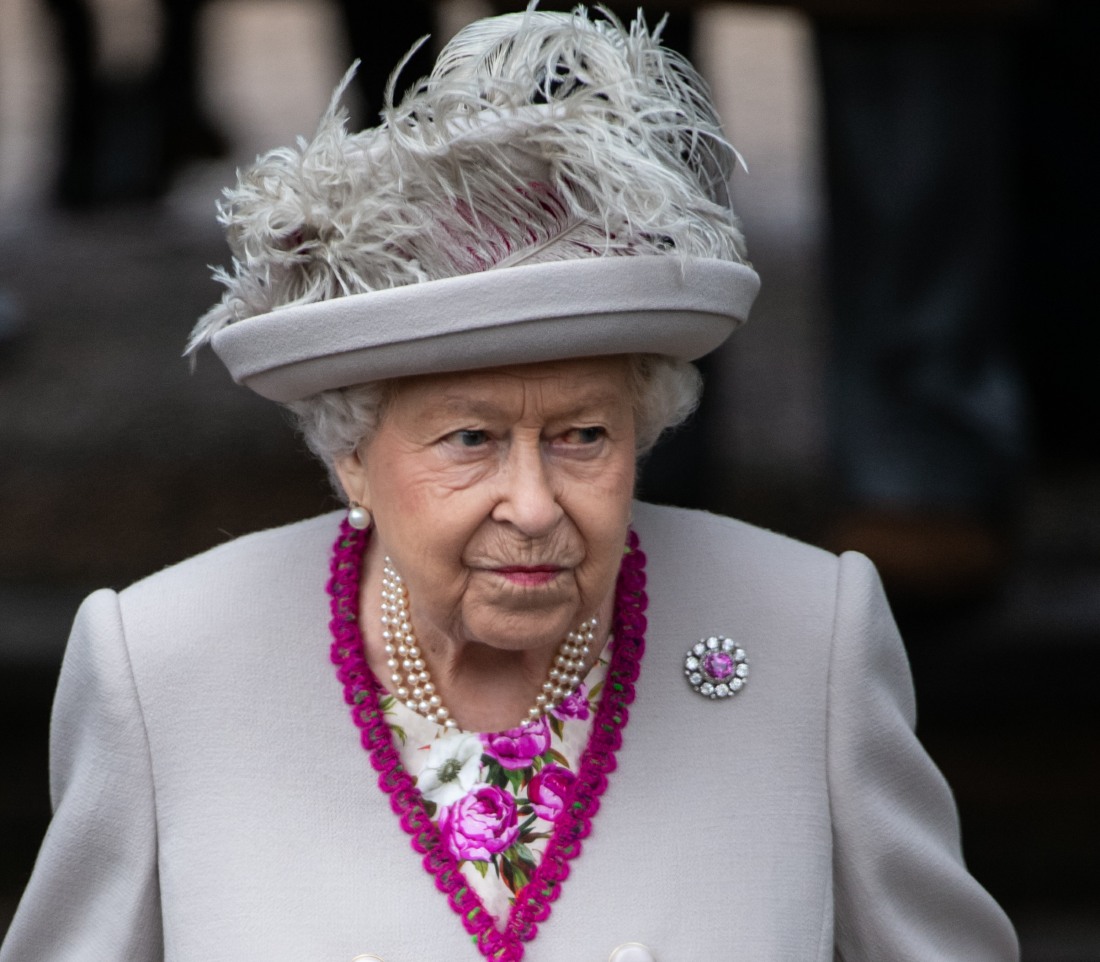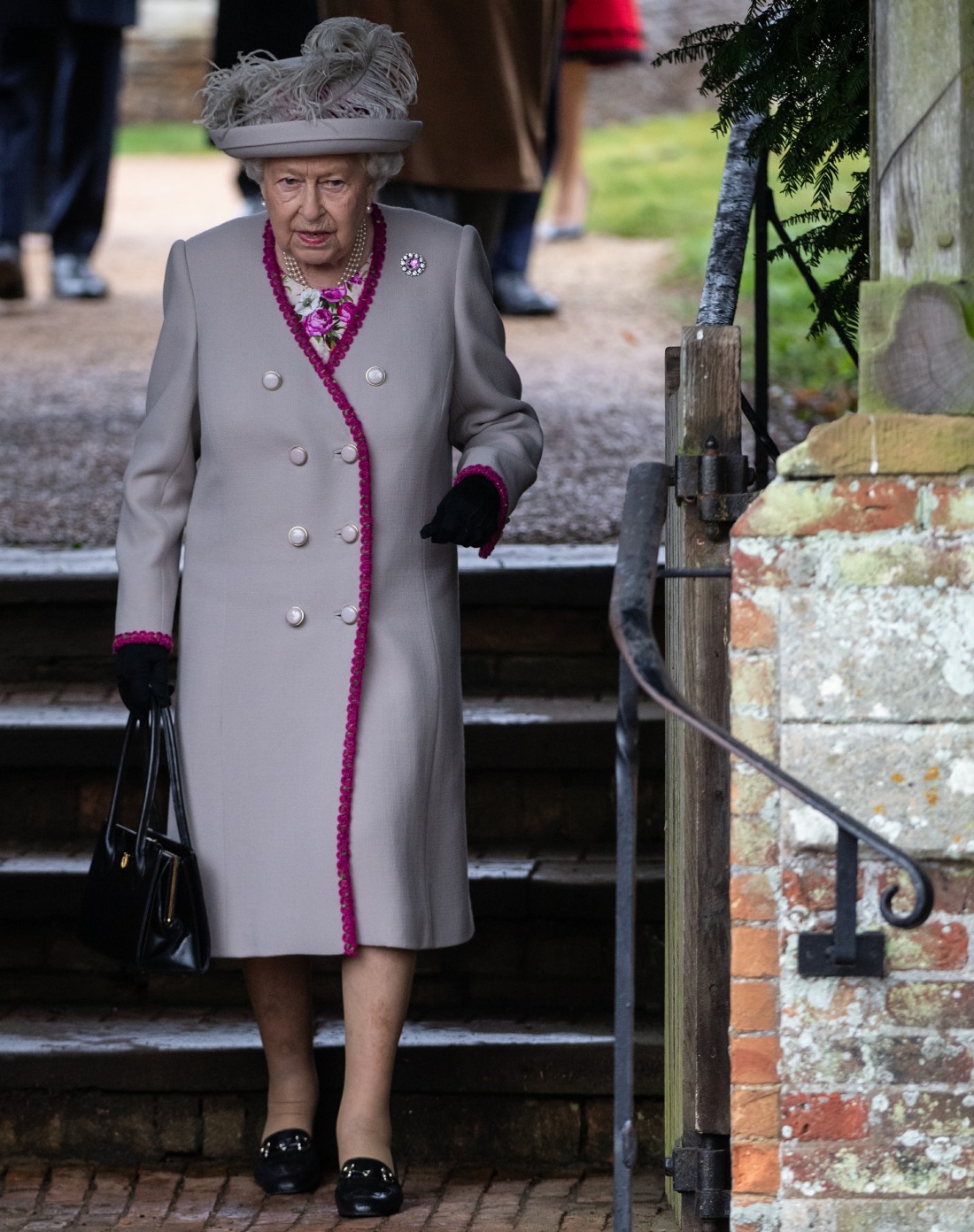 This is Jack Brooksbank's first royal Christmas – he married Princess Eugenie in October. They both still have the honeymoon glow. Eugenie wore one of my favorite coats from this year's Royal Christmas.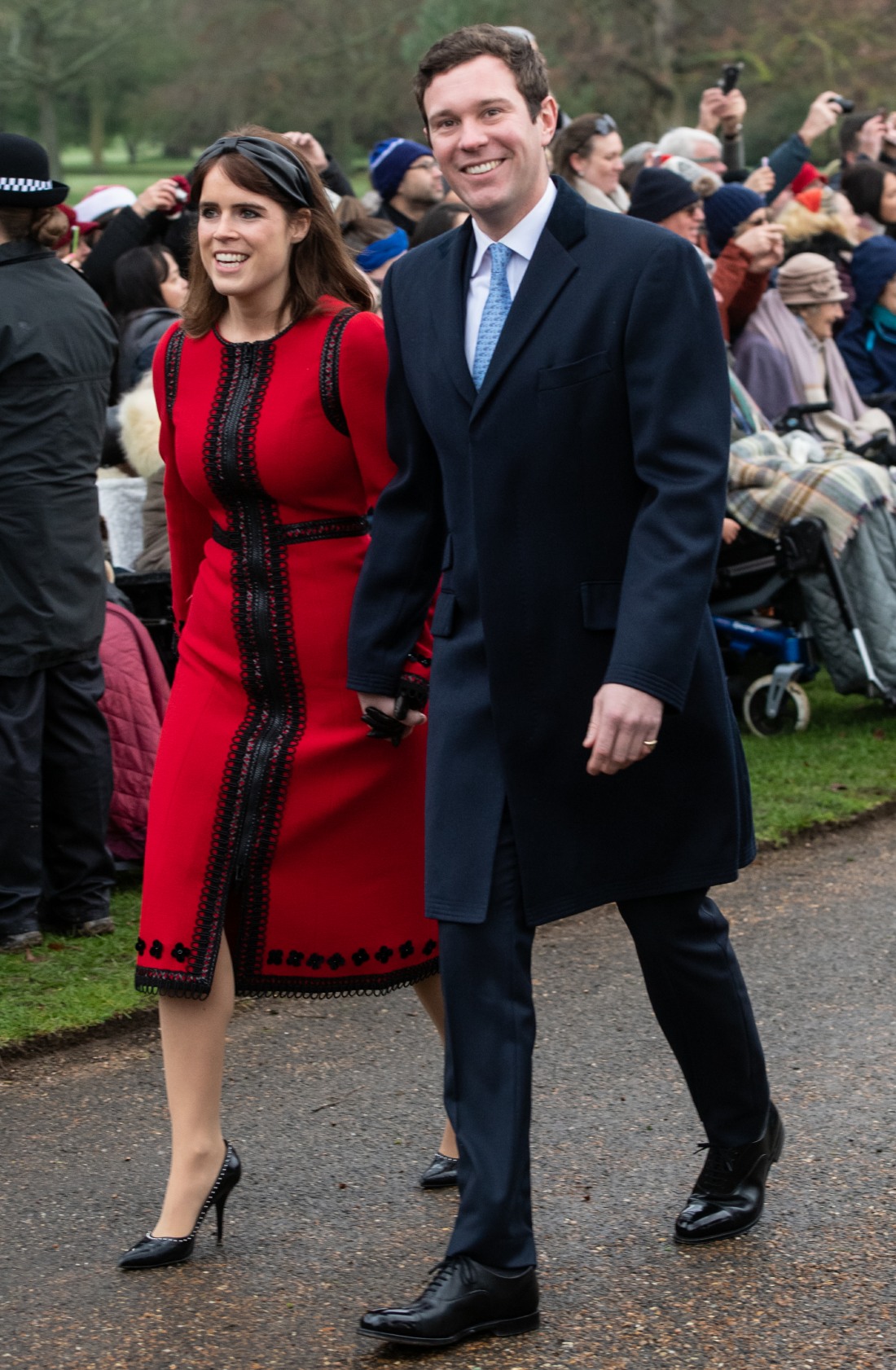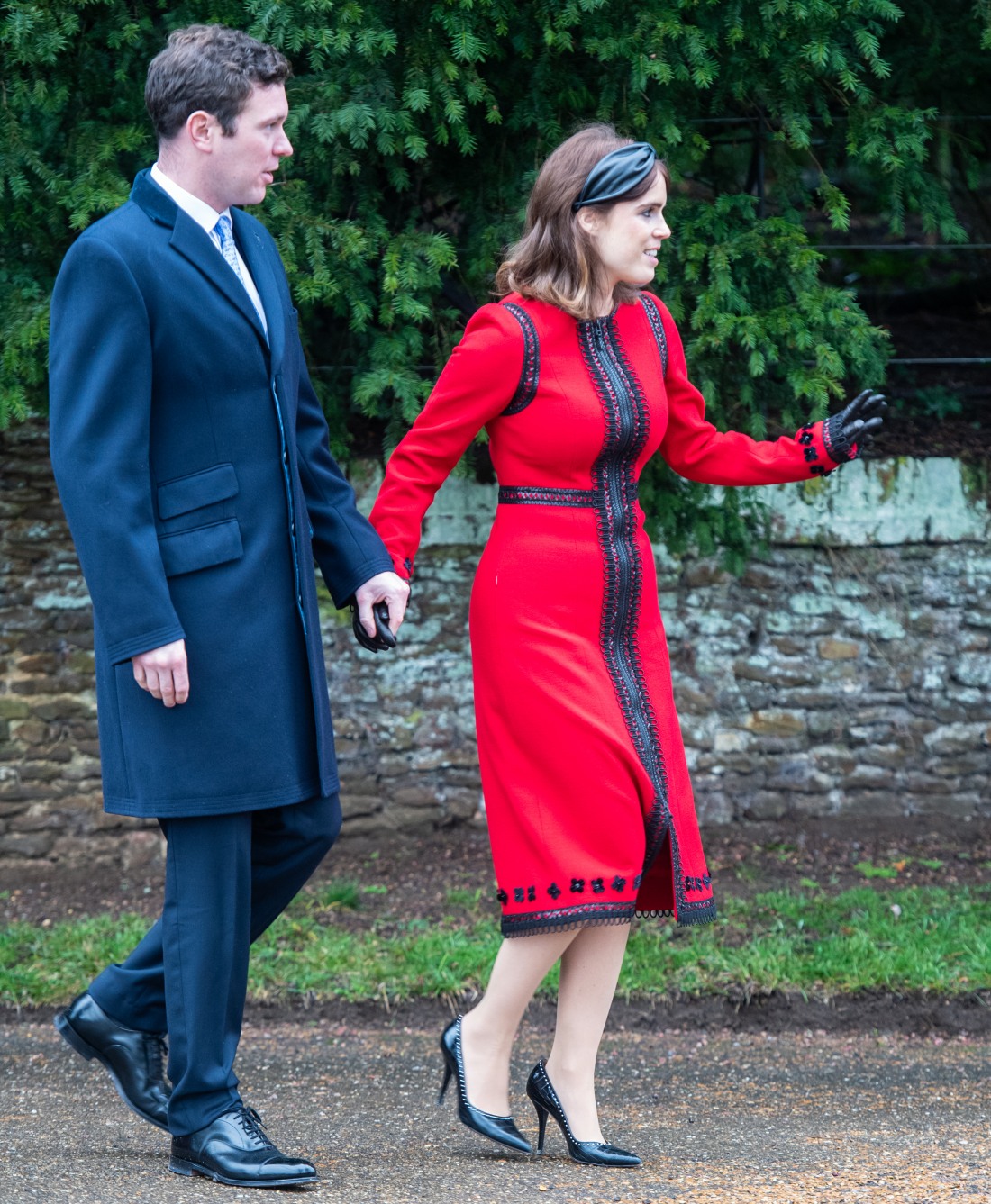 The Countess of Wessex and the Princess Royal both went with shades of turquoise.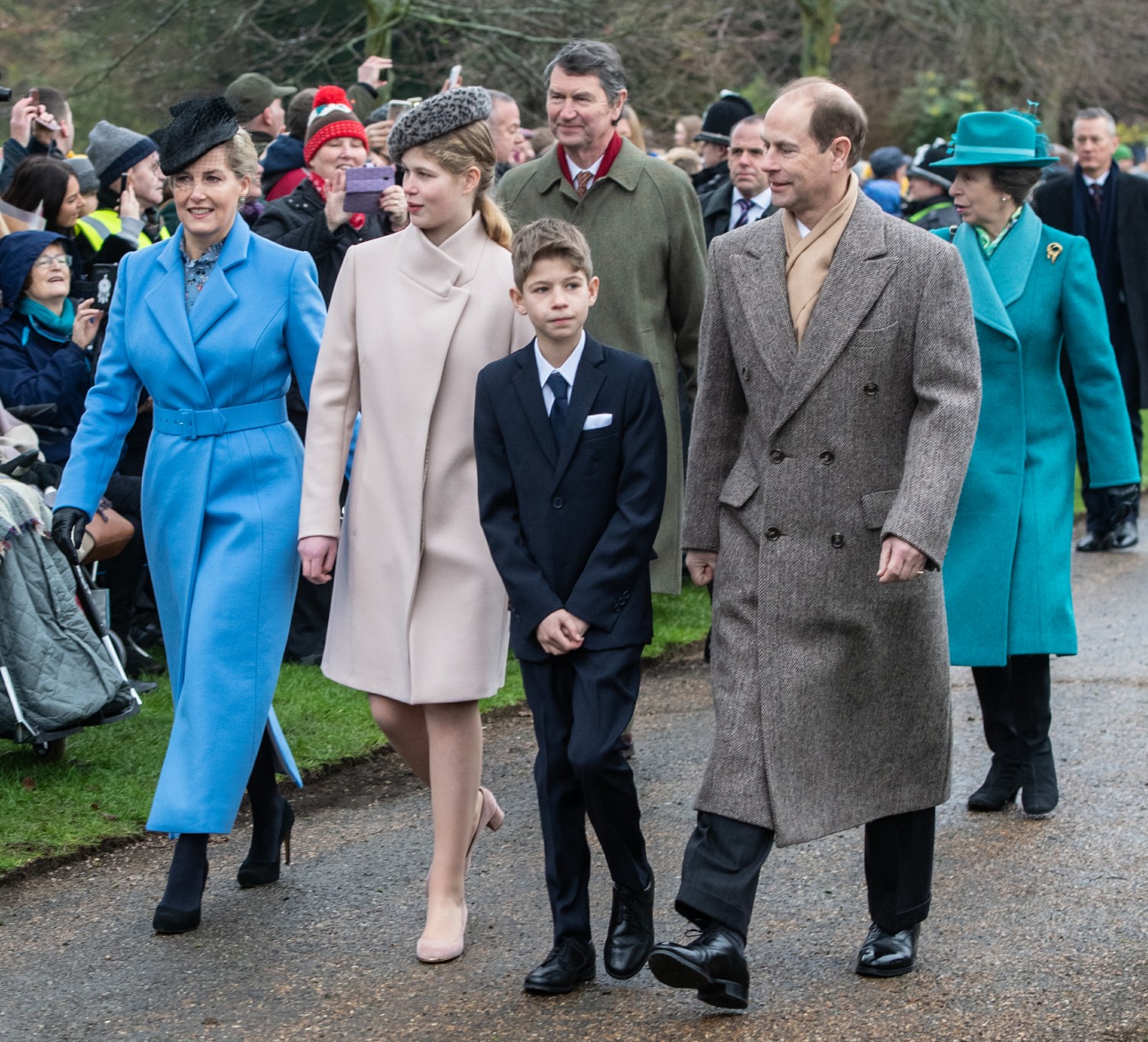 Here's Autumn Phillips (wife of Peter Phillips, who is Anne's son) and Princess Beatrice, and another photo of Autumn and Peter.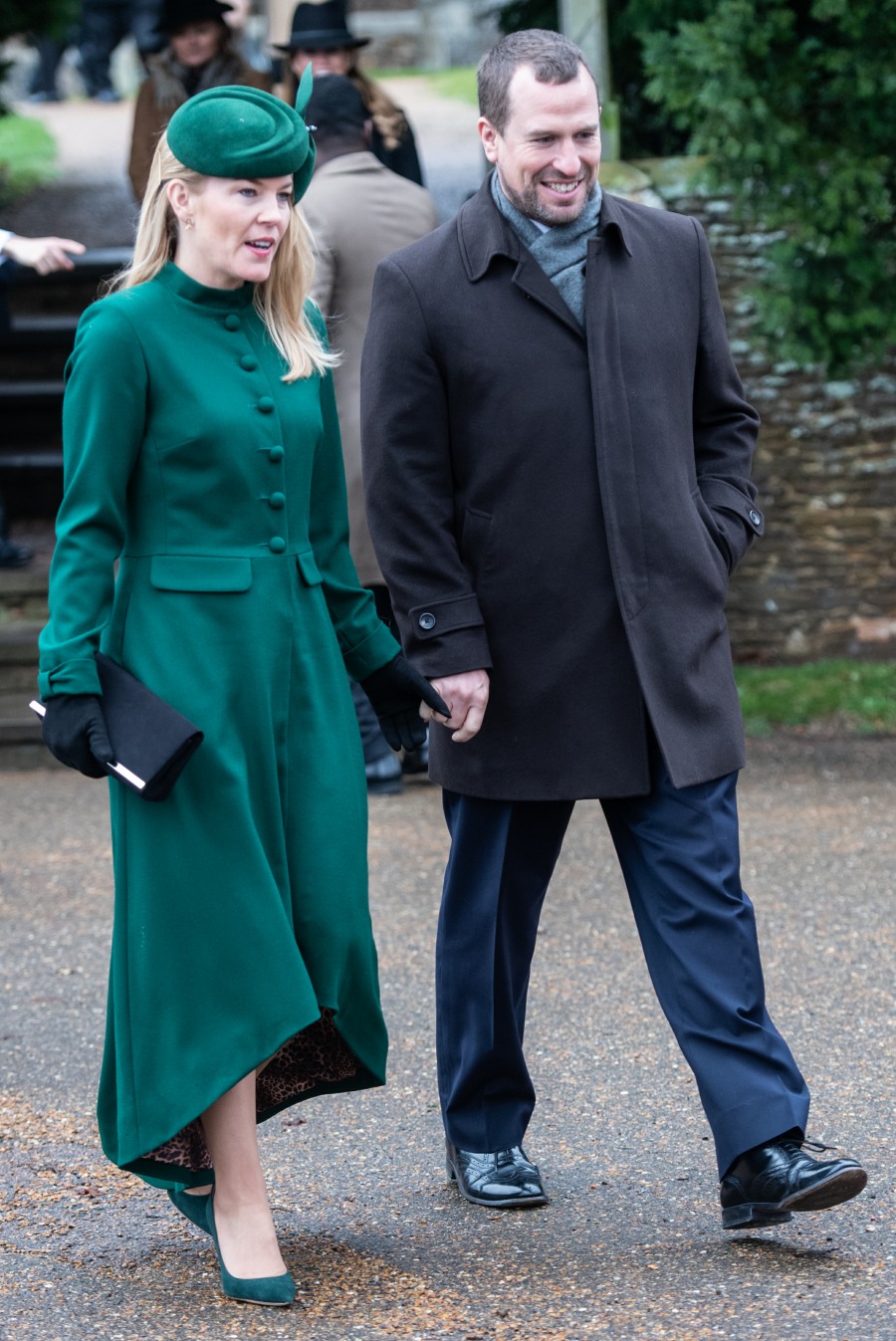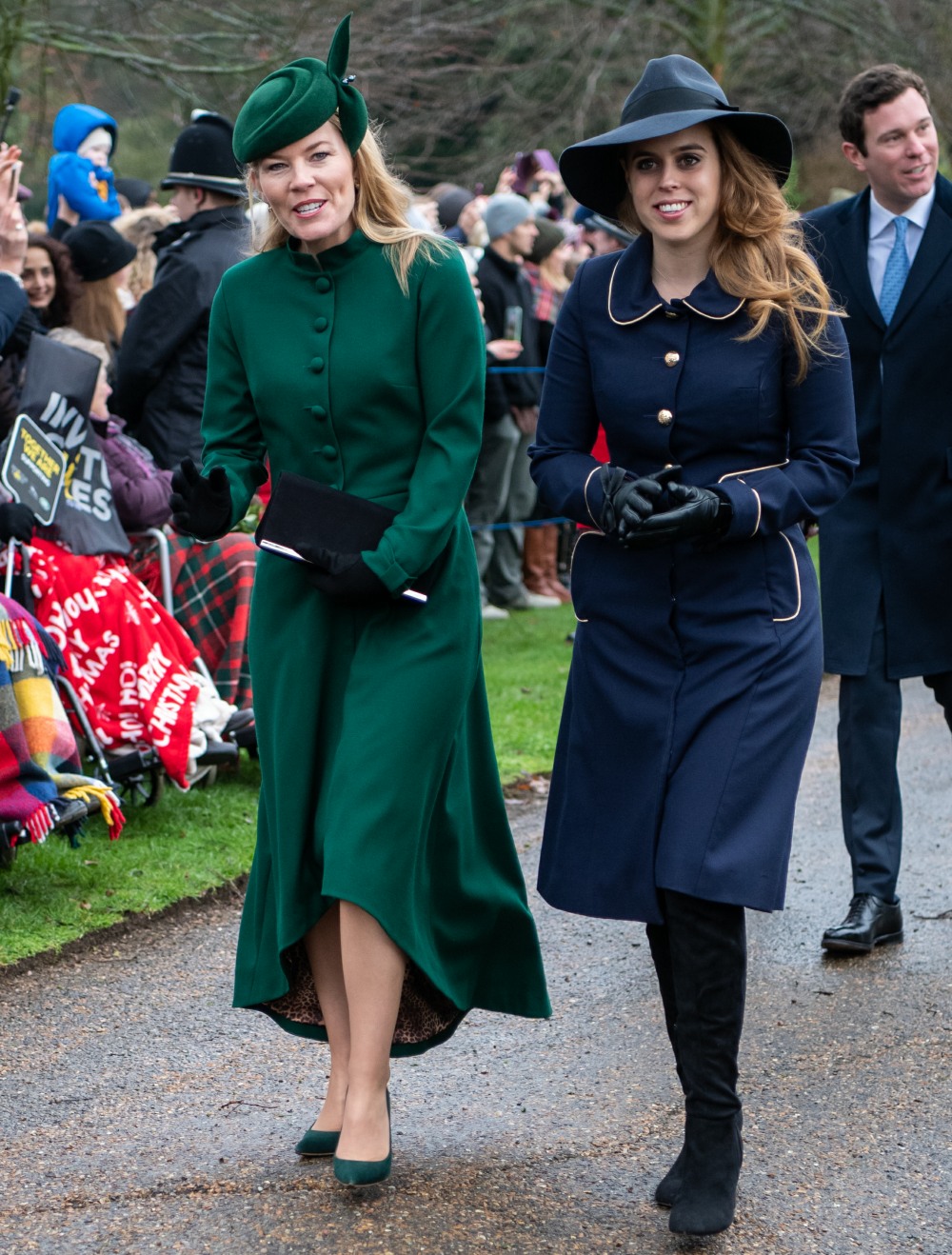 Zara and Mike Tindall looked super-cute in coordinated blue. Zara's little purple fascinator is crazy though.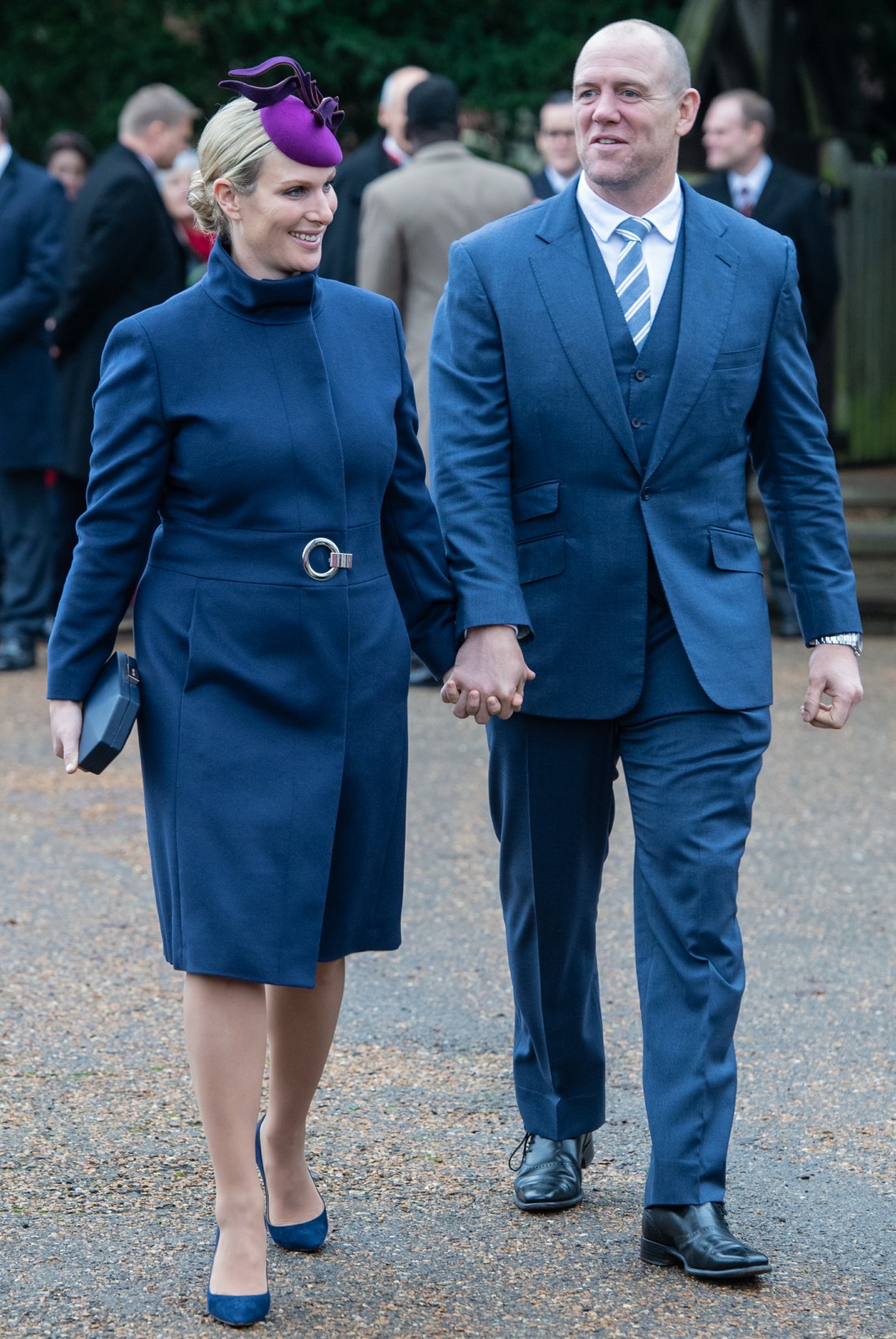 Photos courtesy of WENN.