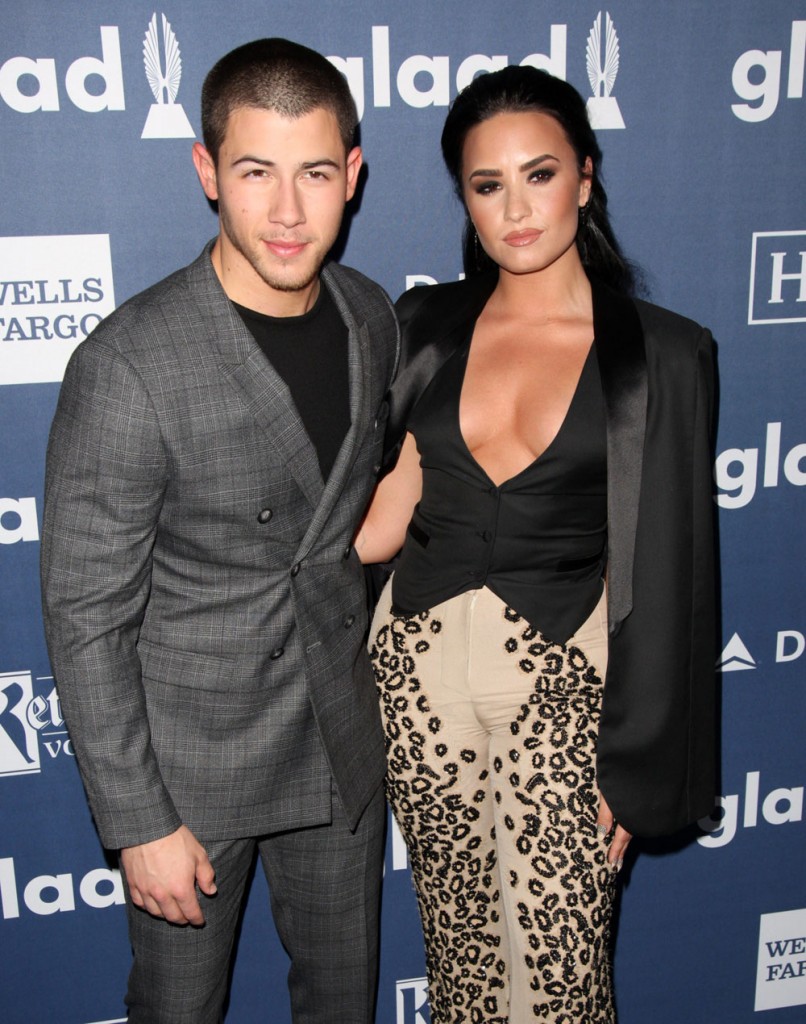 Demi Lovato is close with Nick Jonas. She went on tour with him just two years ago and they've known each other since they were child actors. They were never romantic that we know of, but she used to date his brother, Joe. Nick even said a couple of years ago that Demi is the third person he calls for advice after his dad and his brother, Joe, and that she advised him to dump his last girlfriend, Olivia Culpo. I guess they weren't as close in the past years, after Nick started dating Priyanka Chopra, because Nick didn't even invite Demi to the weddings. (You know why I'm using weddings instead of the singular form. They had three huge receptions that we know about. There was a choreographed dance number and their wedding lasted five DAYS.) You would think Nick would consider Demi, but nope. Here's what a source told US:
They've been pals since their Disney Channel days, but Demi Lovato "wasn't invited" to Nick Jonas' December 1 wedding to Priyanka Chopra, a source reveals in the new issue of Us Weekly. "Demi was upset," says the source. "It broke her heart."

The couple's lavish nuptials took place over five days in Jodhpur, India, one month after Lovato, 26, left the rehab facility where she had been recovering from her July 24 drug overdose. Jonas, also 26, voiced his support for the "Sober" singer at the time of the tragedy: "Like all of you I am reeling at the news about Demi," he wrote on Twitter. "All of us love her and need to pray for her to get well. She is a fighter."

Lovato currently does not follow Jonas on Instagram. Even so, the source notes, "she wishes him and Priyanka the best."
Maybe this is one of those cases where Demi just got out of rehab and they thought they were thinking of her feelings by not inviting her. But they should have asked her anyway! Can you imagine seeing your close friend have three huge wedding receptions and you weren't invited? I'm sure some of you have similar stories. It surely happens all the time. People see Instagram photos of their friends' huge weddings and wonder why they weren't invited. It's got to make you feel bad, I don't blame her for talking to US through a source.
Us is also reporting that Demi is happy in her new relationship, with clothing designer Henry Levy, whom she met in rehab a few years ago and reconnected with recently. A source tells them Demi is "totally head over heels" for Henry and that she's "happy, healthy, sober, eating well and working out religiously." I hope this lasts for her and that if it doesn't, it doesn't jeopardize her sobriety. The new guy does seem like a good influence, but she could be alone for a minute.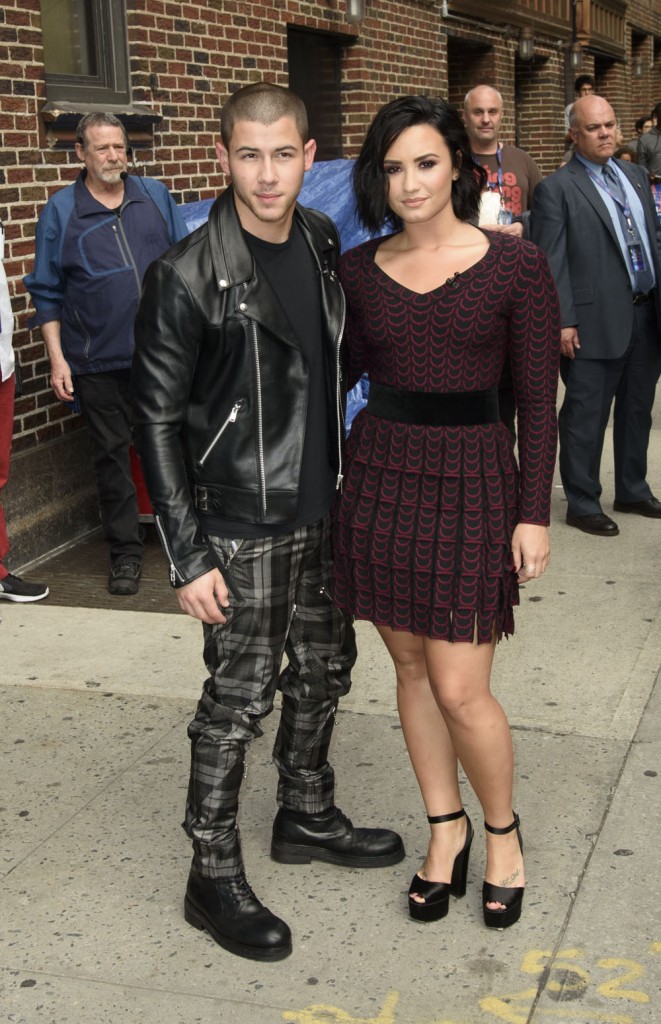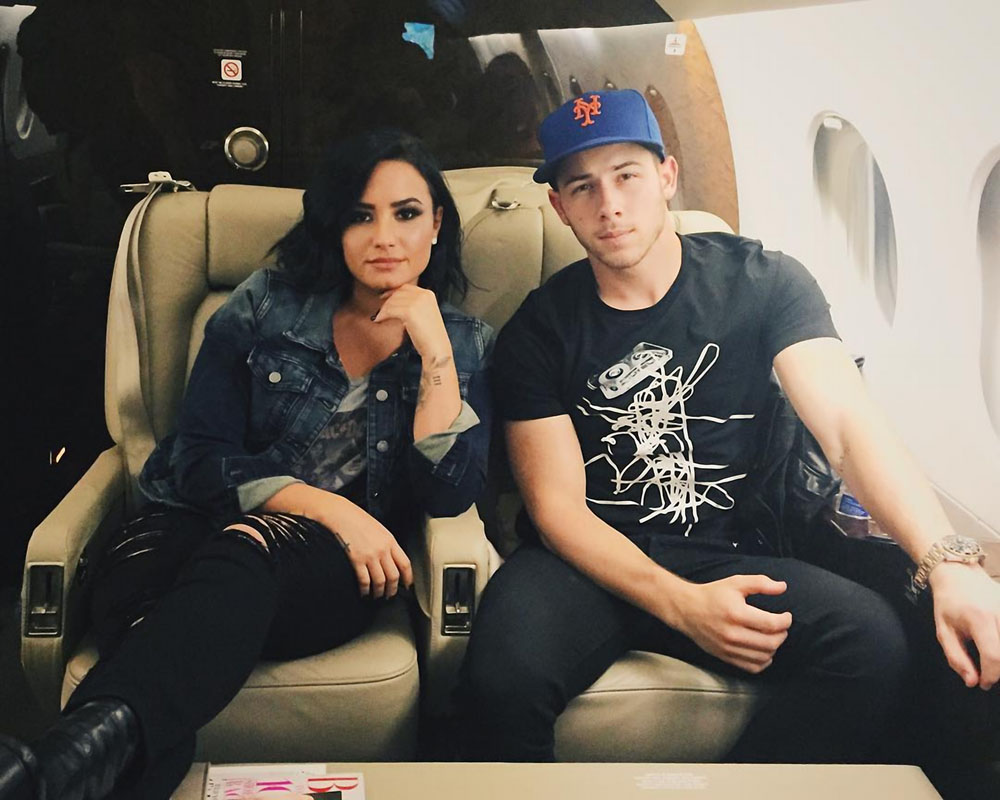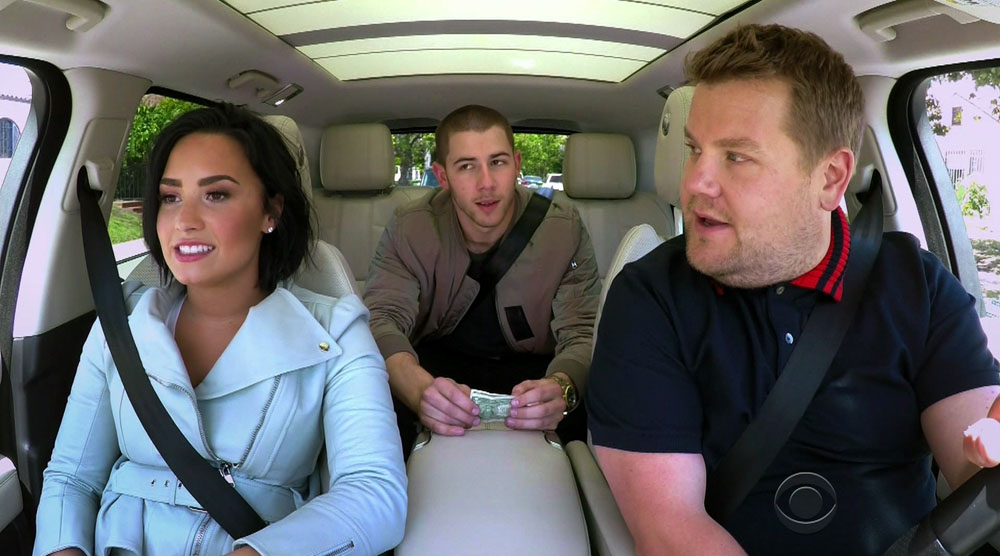 Photos credit: WENN and Avalon.red