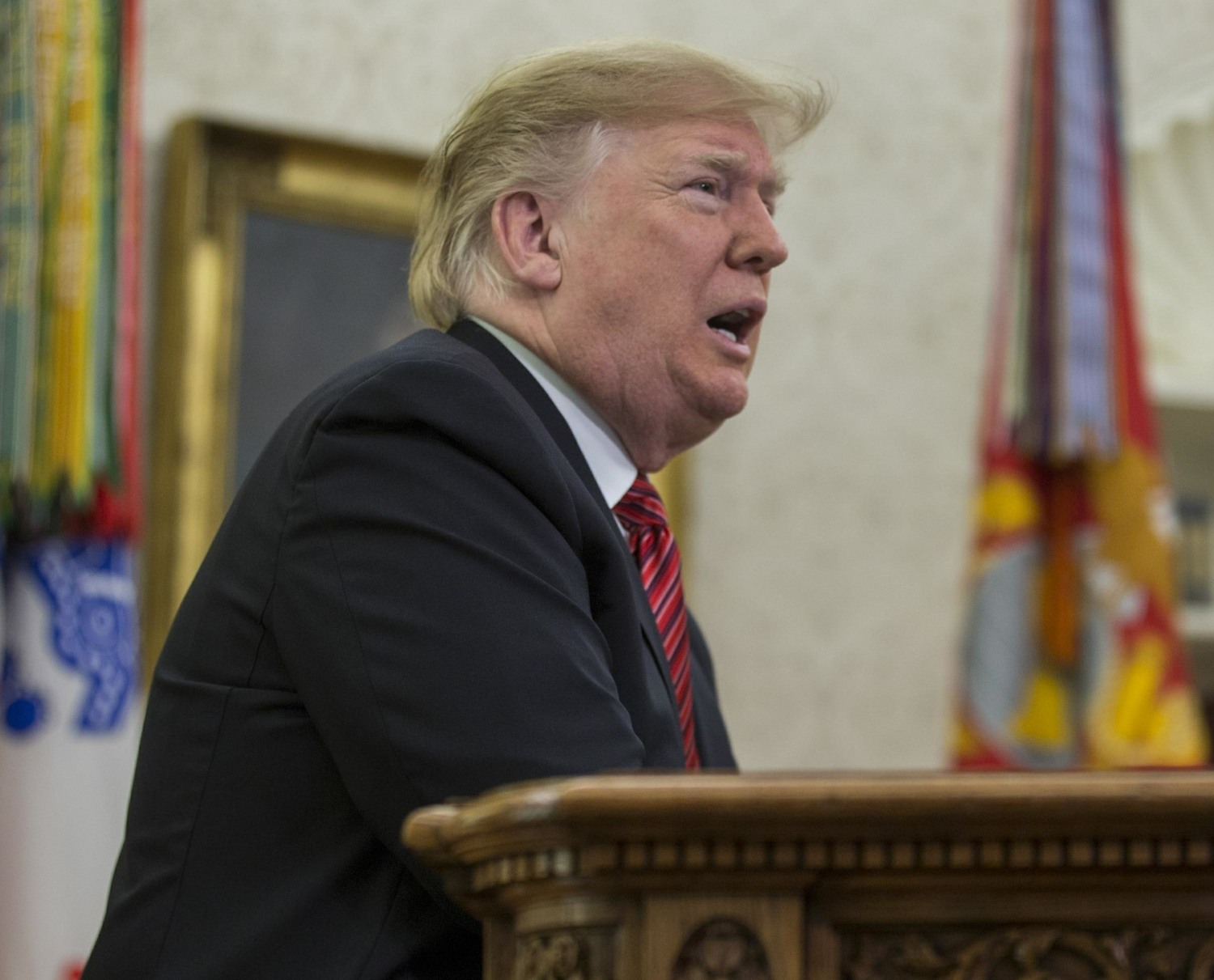 I think it's really funny that Donald Trump's federal government shutdown meant that he had to spend the entire holiday season in the White House. He was like a child whose tantrum backfired. Even funnier, he made Melania stay with him at the White House over Christmas, but then she flew off to Mar-a-Lago for New Year's.
#HappNewYear2019 ✨ pic.twitter.com/zvR9YqjNB3

— Melania Trump (@FLOTUS) January 1, 2019
Donald Trump was also on social media throughout the holiday season. I gave myself a Christmas gift and didn't go onto his Twitter for about a week. But yes, it definitely felt like he ranted all day and all night every day because he was so bored. He must have just stayed in bed, rage-eating cheeseburgers and tweeting. Here's a classic:
"General" McChrystal got fired like a dog by Obama. Last assignment a total bust. Known for big, dumb mouth. Hillary lover! https://t.co/RzOkeHl3KV

— Donald J. Trump (@realDonaldTrump) January 1, 2019
"Known for big, dumb mouth" is cracking me up. So is "Hillary lover!" as a pejorative. Then there was this caps-lock NYE message:
HAPPY NEW YEAR TO EVERYONE, INCLUDING THE HATERS AND THE FAKE NEWS MEDIA! 2019 WILL BE A FANTASTIC YEAR FOR THOSE NOT SUFFERING FROM TRUMP DERANGEMENT SYNDROME. JUST CALM DOWN AND ENJOY THE RIDE, GREAT THINGS ARE HAPPENING FOR OUR COUNTRY!

— Donald J. Trump (@realDonaldTrump) January 1, 2019
Narrator's voice: Great things are not happening for our country.
As for what awaits Donald Bigly in 2019 – more chaos, a recession, indictments, and a total horror show. Buckle up.