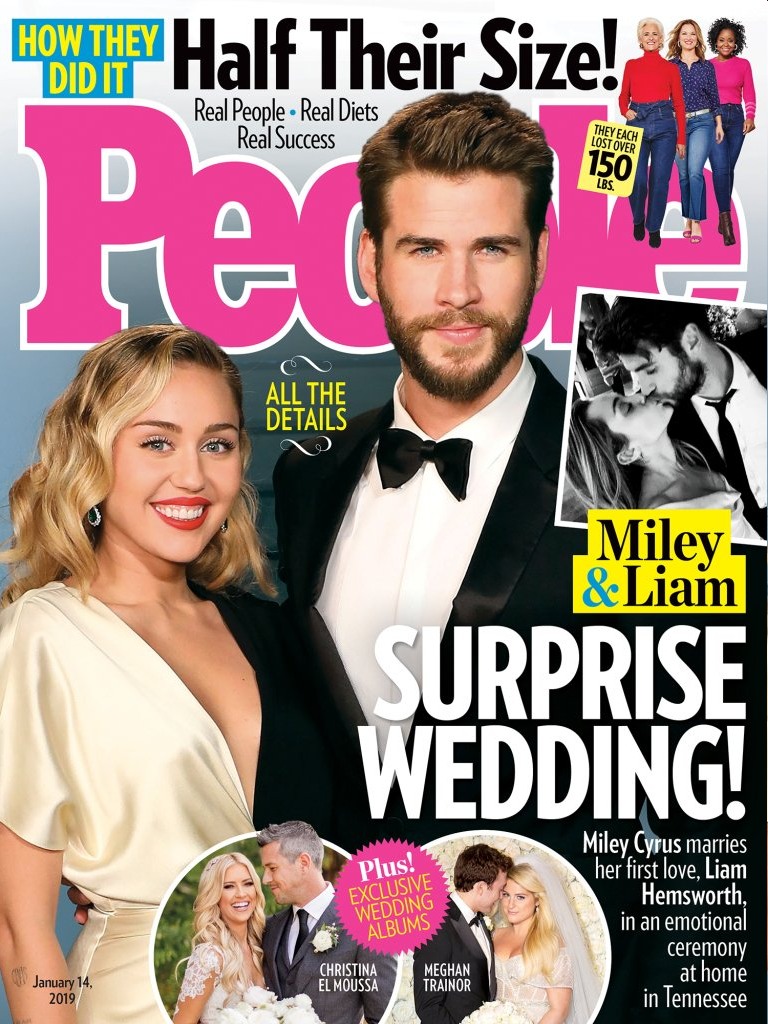 I was somewhat surprised that Miley Cyrus and Liam Hemsworth really did get full-on married over the holidays. It felt like they were off-and-on more than they actually were, and it always felt like Miley felt the need to change a lot about herself to make Liam happy. But they were together for about a decade (with at least one significant breakup) before they got married, and I think most people wished them well. People Magazine's cover story this week totally whitewashes the problems they did have though, perhaps to paint them in some sort of star-crossed lovers in the vein of Romeo and Juliet.
Their new marriage is a dream come true for Miley Cyrus, 26, who was heartbroken after her 2013 split from the Australian actor, 28.

"Miley and Liam's relationship has evolved so beautifully over the past few years. They first grew as individuals and ultimately evolved as a couple," a friend of the Voice coach tells PEOPLE exclusively. "It speaks to who they are and their mutual respect for one another."

"Miley went through a lot of soul-searching as she grew up and became her own person," says a music source about the former Hannah Montana star, who got engaged to Hemsworth for the first time at just 19 years old. Adds another insider: "Miley had trust issues and Liam felt she was needy. After years, they finally figured out ways to meet halfway and respectfully deal with each other's differences."

Despite being "madly in love," the young entertainers were often forced apart by their booming careers while also trying to figure out what they wanted personally and professionally. "When they got engaged the first time, they were just kids. There was no way they were ready for that kind of commitment," says a source in Cyrus' circle. "When the Disney-era of her life was over, Miley was a bit lost and wanted to break out of that image. Liam's career was also blowing up with Hunger Games, and they were being pulled a million different ways. He didn't know how to handle the attention and drama."

After calling off their engagement both stars went on to date other people during their time apart, but Hemsworth always remained "special" to the singer. "Most couples that start dating young split up and never speak again. Miley and Liam were always different," says the insider. "She would often talk about Liam even though she was dating other people. When they eventually got back together in 2015, it seemed meant to be."
Yeah, I remember the "Wrecking Ball" phase of her career, when Miley pretended to be "ratchet" (her words) and Liam was like "I don't know her." I get that people change and evolve and everyone should be given the space to grow up. Miley had a lot of growing up to do, and I'm glad that she did the work. But I still feel like she did a 180 on her "appropriating black culture" brand mostly because she got back with Liam. Are they soulmates? Or is this just the latest version/brand of Miley, and she'll outgrow and shed this skin too?
— Miley Ray Cyrus (@MileyCyrus) December 26, 2018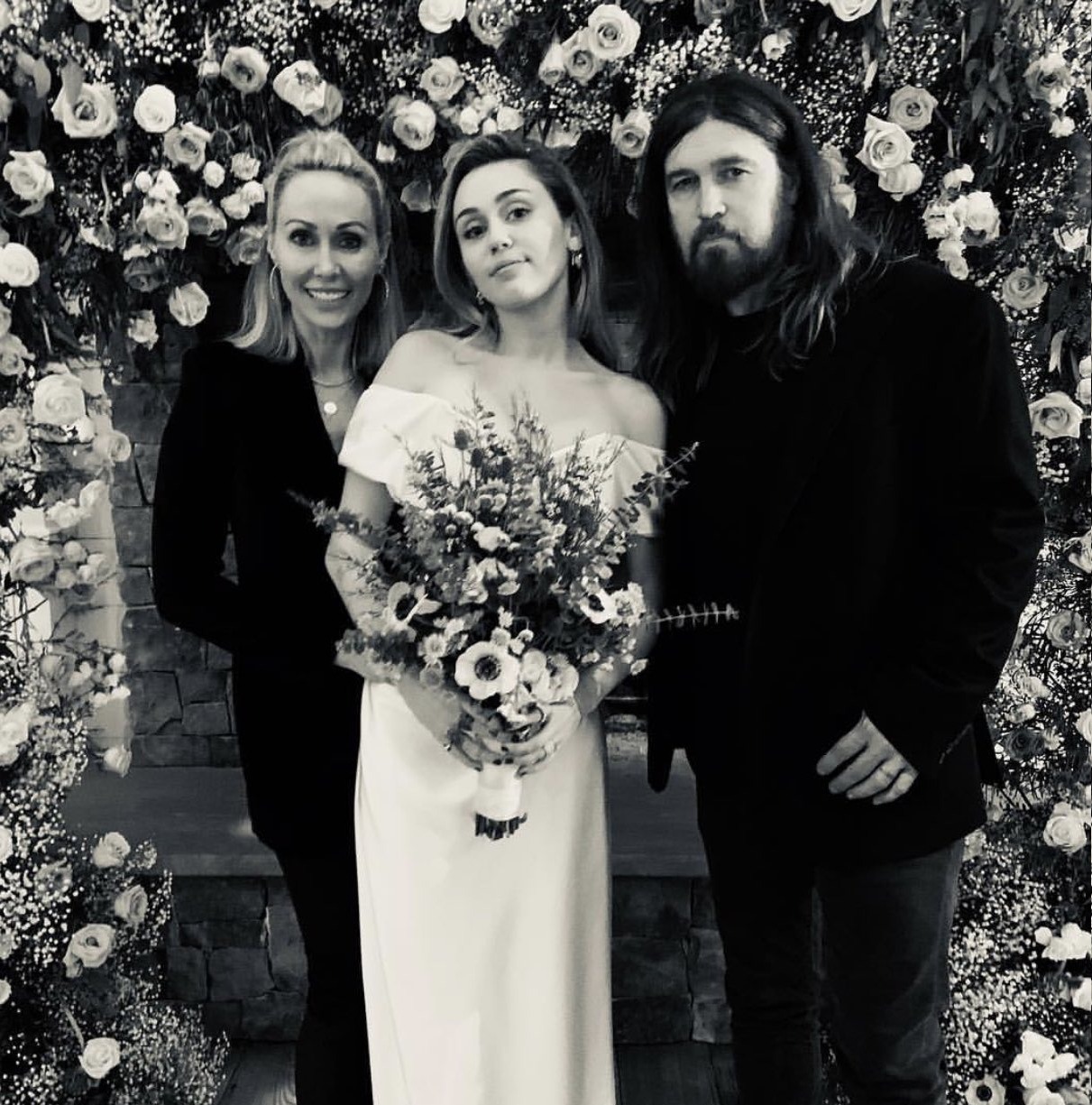 Cover courtesy of People, additional photos courtesy of Miley's social media.