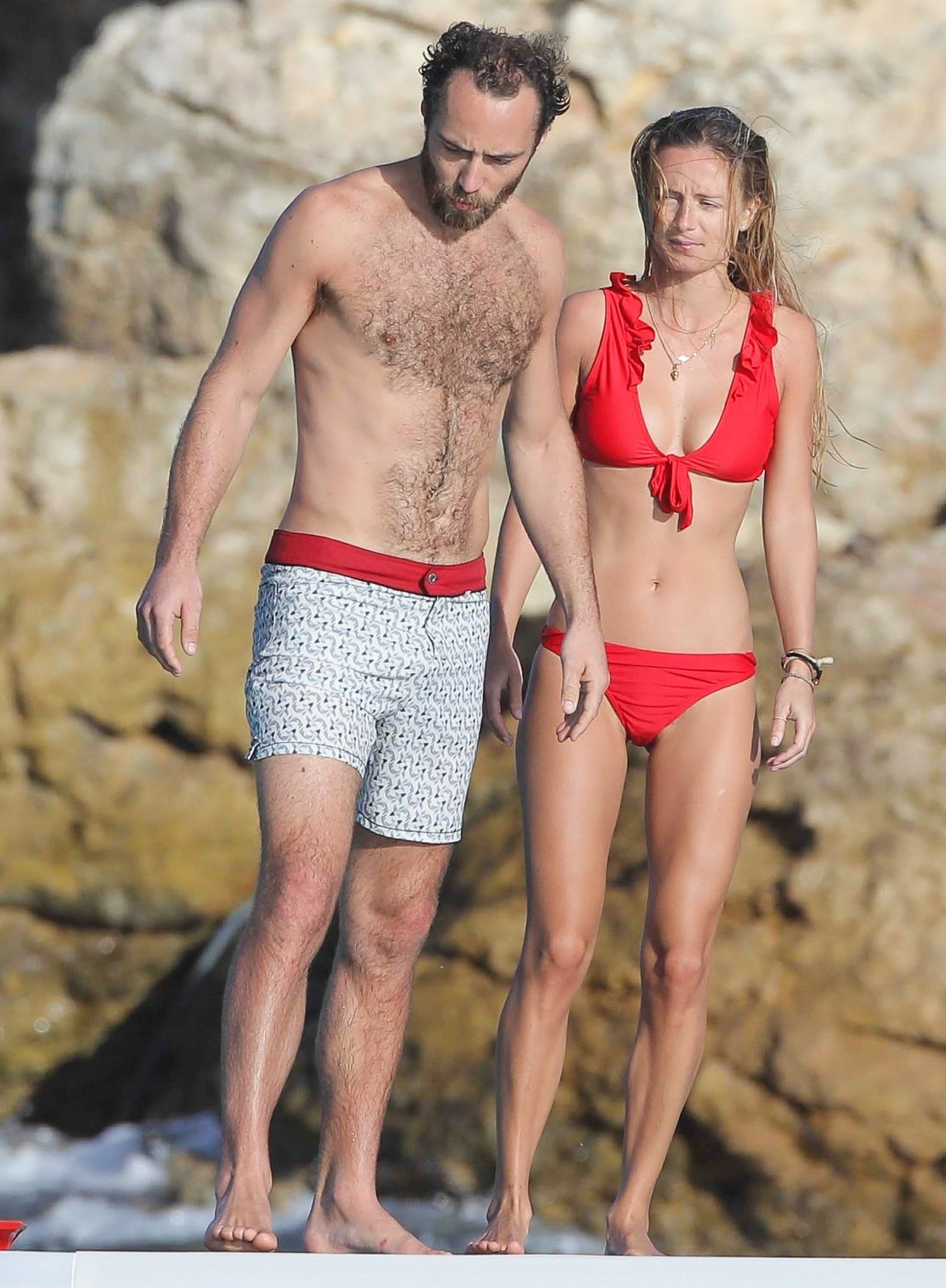 As I mentioned in yesterday's post about Pippa Middleton's bounceback body, it looks like James Middleton has a new girlfriend. James Middleton is absolutely the Rob Kardashian of the Middletons – he doesn't have a skill set, he's not employable, and he wastes tons of money. I actually think James might be a tad worse than Rob, because I'm not aware of Rob blowing through millions of dollars in other people's investment through bad management of a marshmallow company. As we learned last year, James likely shuttered Boomf after it lost (literally) millions of dollars/pounds/Euros. James now works as a tour guide/host at his brother-in-law's Scottish estate. No, not Prince William. Terribly Moderately Wealthy James Matthews gave James Middleton a job, and this was after TMW James invested in Boomf.
Honestly, I would be embarrassed to be such a leech on my in-law, but here's James Middleton, bringing his new girlfriend on what was likely an all-expenses-paid vacation with the Matthews family. So who IS this new girlfriend, his first since the on-and-off drama with Donna Air? Well, thankfully, someone organized a big rollout for this woman.
Will Kate Middleton be attending another family wedding in the near future? James Middleton, the royal mom's 31-year-old brother, brought along Alizee Thevenet, a French financial analyst based in London, to his family vacation to St. Barts. The pair were spotted enjoying the sunshine, with James wearing bright blue swim trucks while Thevenet sported a one-piece bathing suit with blue and white stripes.

"I had the chance to grew up in six different countries: Germany, Indonesia, Chile, France, Belgium and England," Thevenet says on her LinkedIn profile, in which she describes herself as having a "multinational background."

This isn't the first time James, the CEO of personalized marshmallow business Boomf, and Thevenet have been out together. On Dec. 4, she accompanied Kate's younger brother to the Henry van Straubenzee Memorial Fund's Christmas Carol Service at St. Luke's Church. Thevenet hid her face from cameras as they exited the service, at which Meghan Markle gave a reading from the poem "Our Deepest Fear" by Marianne Williamson.
"James, the CEO of personalized marshmallow business Boomf" sounds a lot better than "James, failed businessman who ran several businesses into the ground, who now works as a tour guide on his brother-in-law's family estate." I feel like Carole Middleton has worked her magic on Kate and Pippa and now Carole is trying to make James happen in a bigger way. Will Alizee get it done? With a more European lady on his arm, will James get paid to attend other international events for no reason? Will his appearance fee go up?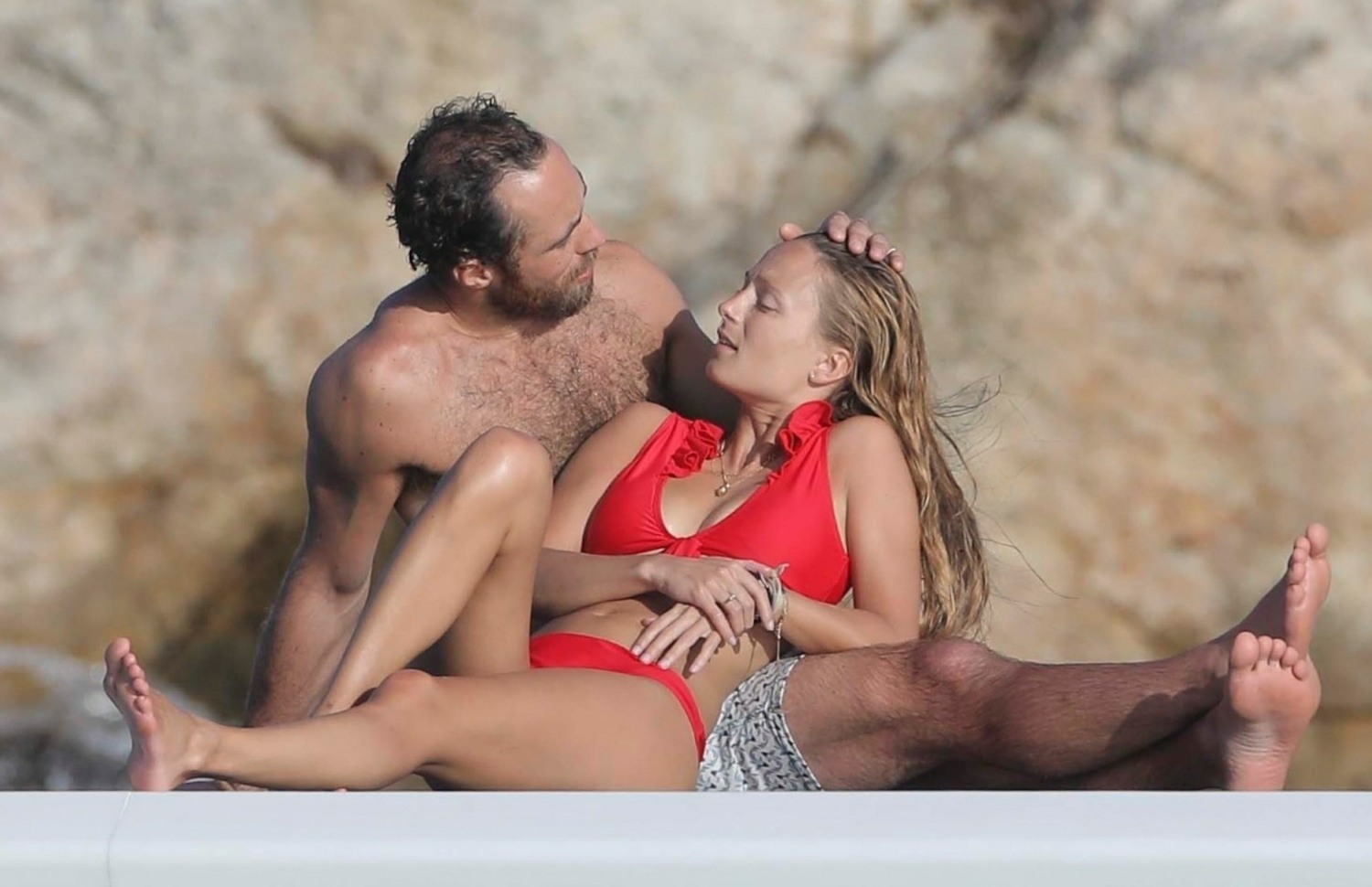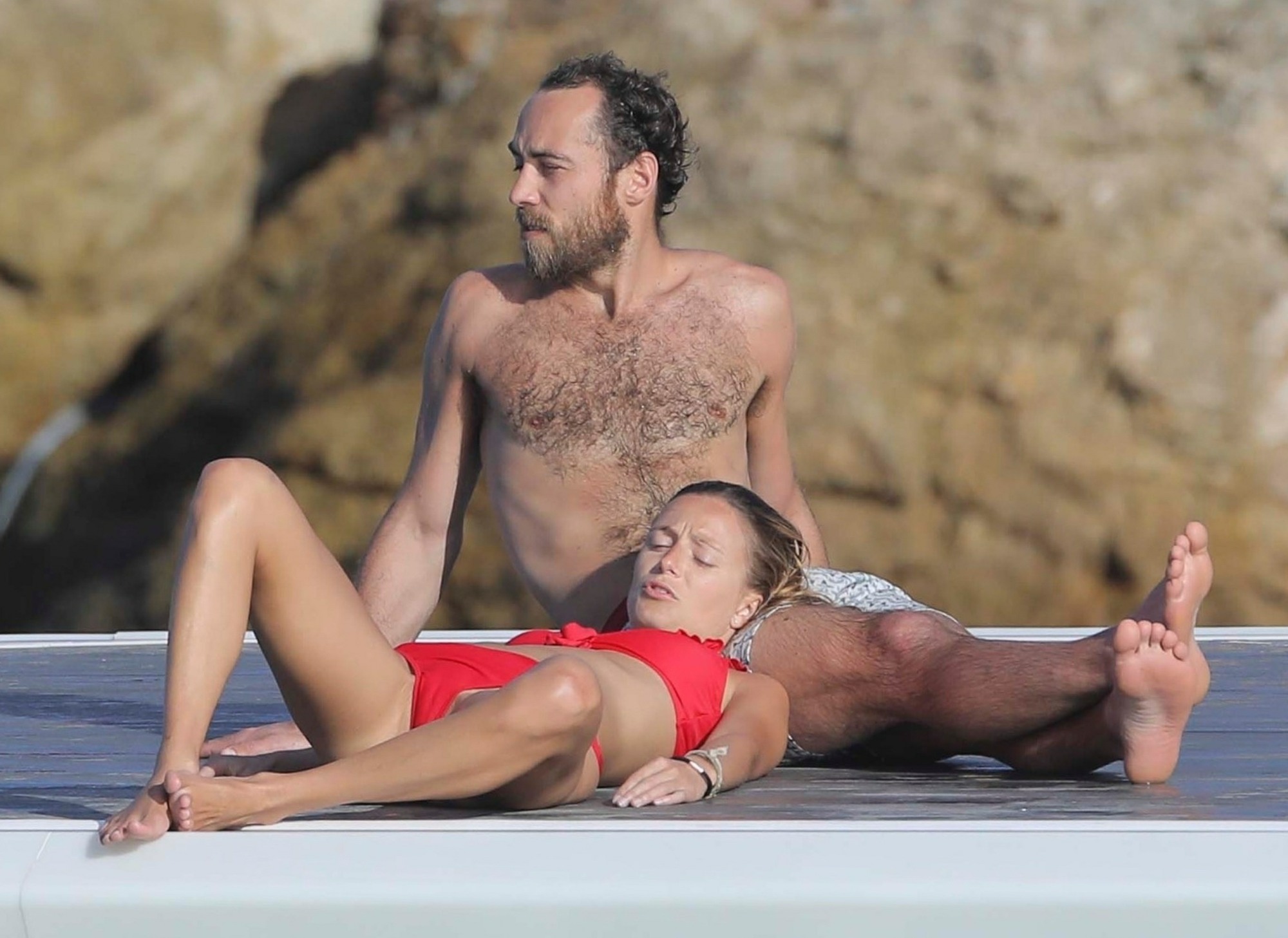 Photos courtesy of Backgrid.