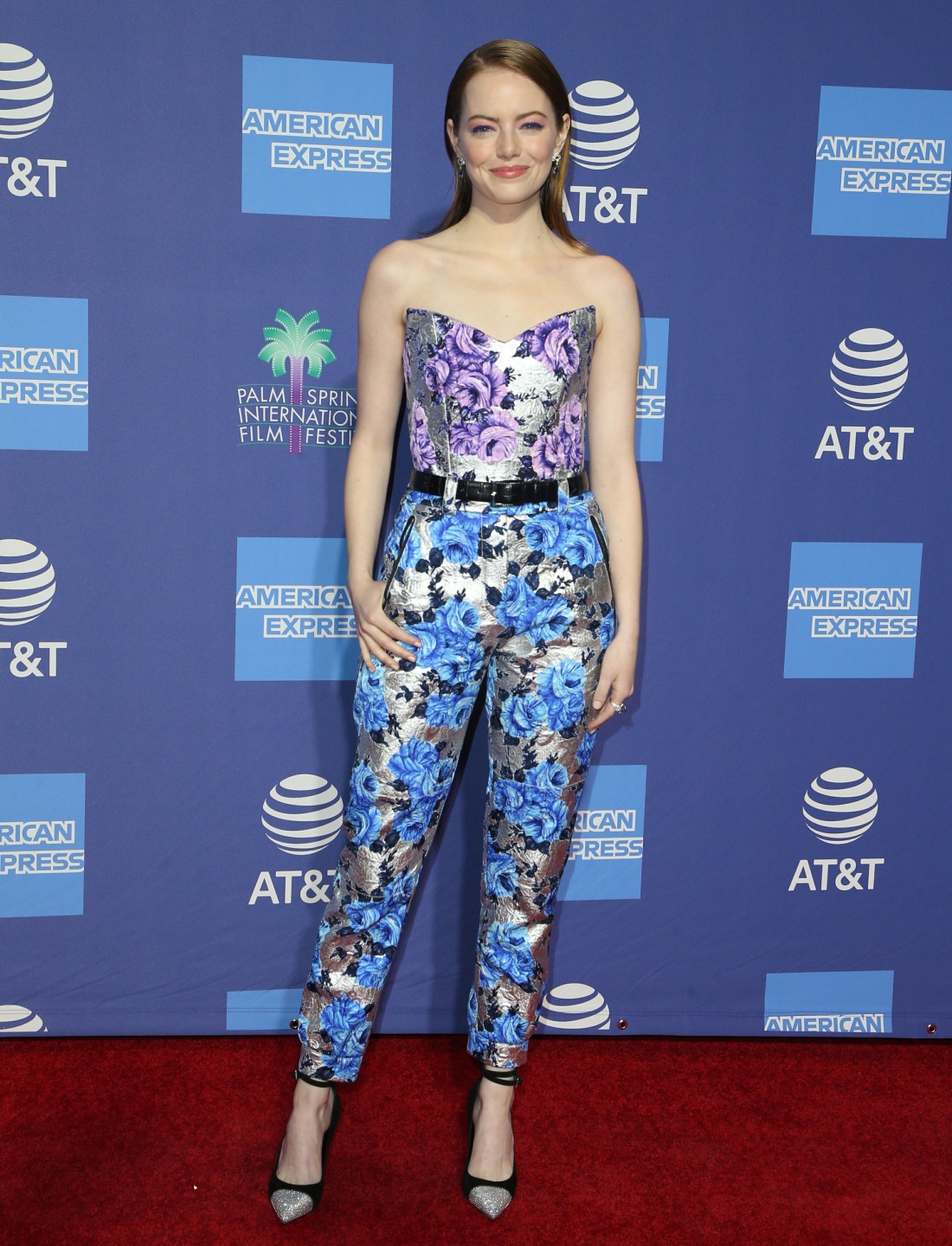 The Palm Springs International Film Festival kicked off last night with its annual star-studded gala. I don't really take the PSIFF that seriously – they've basically attached themselves to the Golden Globes, and they hand out awards like candy. That being said, organizers are smart – they know people will show up because no one minds a day or two in Palm Springs, and most people are in LA for the Globes and the Oscar season anyway. So this gala was basically just a teaser for Sunday's Globes, and I'm fine with that. Emma Stone was probably one of the biggest names at the gala – she wore this terrible ensemble by Louis Vuitton. To be fair, this feels very "Palm Springs" to me.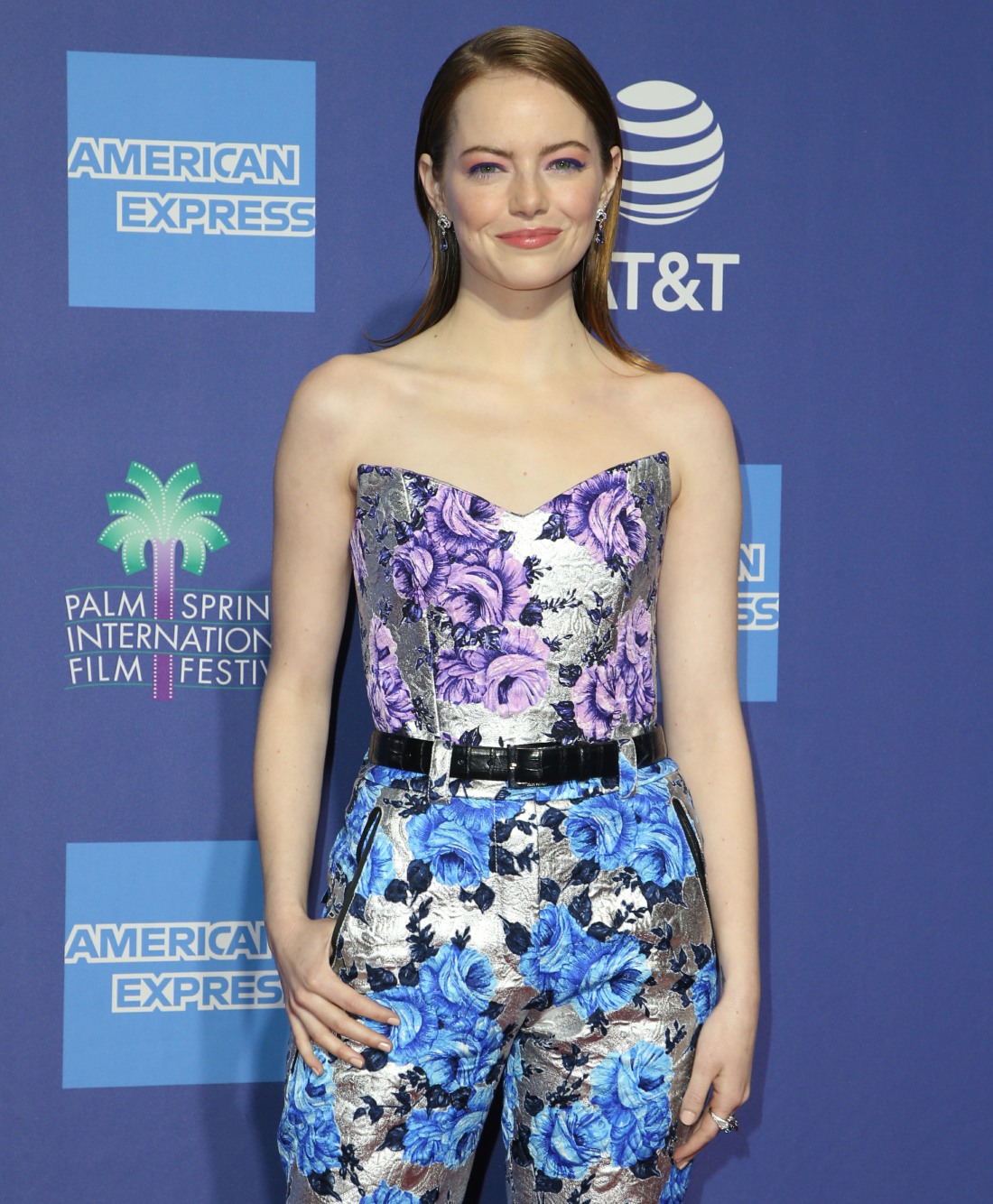 Regina King in Valentino. I love her, and I want her to kill it during the awards season, but I'm not sure if this dress gets it done.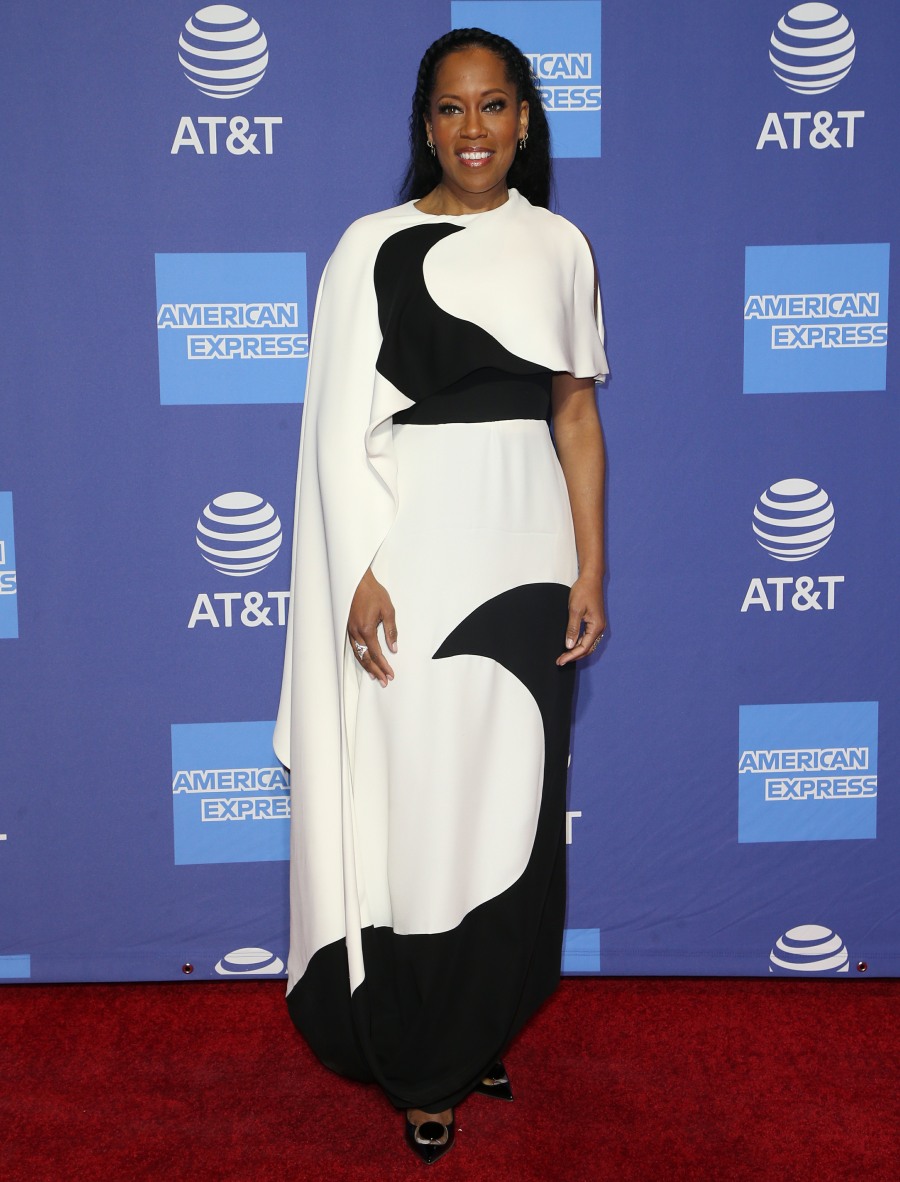 Emily Blunt in Roland Mouret. The dress itself is fine, but something has been throwing off her look for months now. I think it's her hair.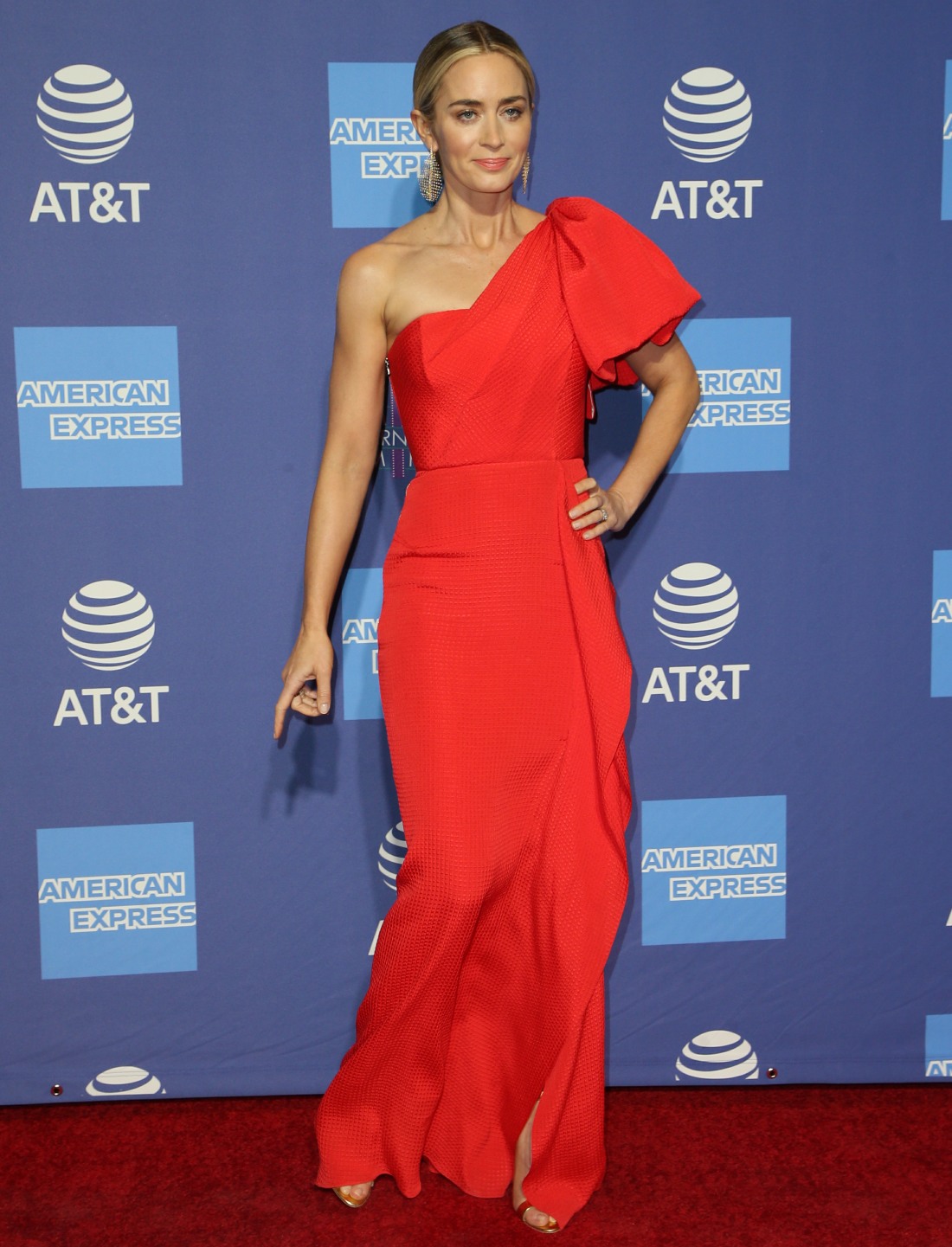 Hey Timothee! Fifty Shades of Chalamet.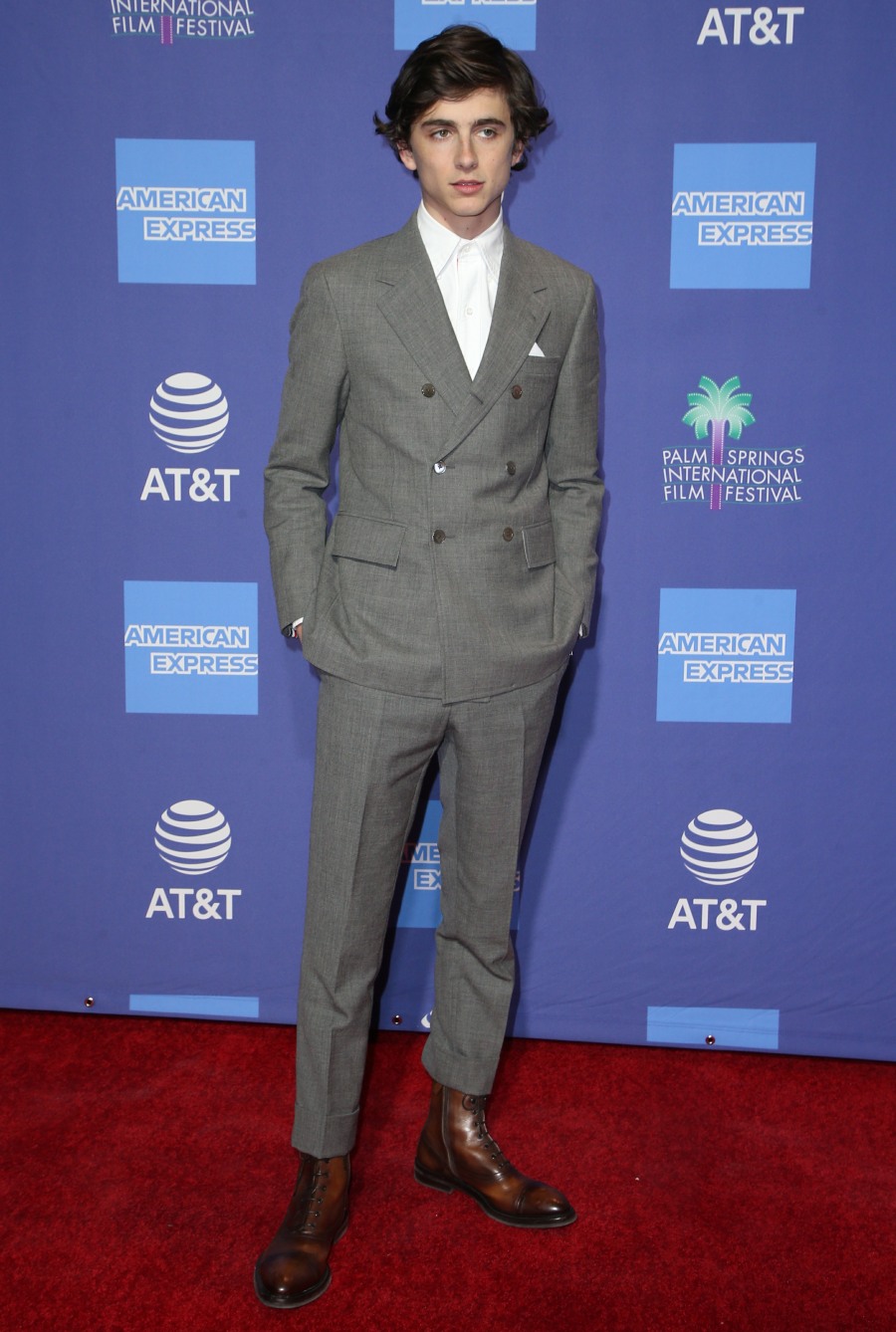 John David Washington in Gucci. Someone told him vertical stripes would make him look taller!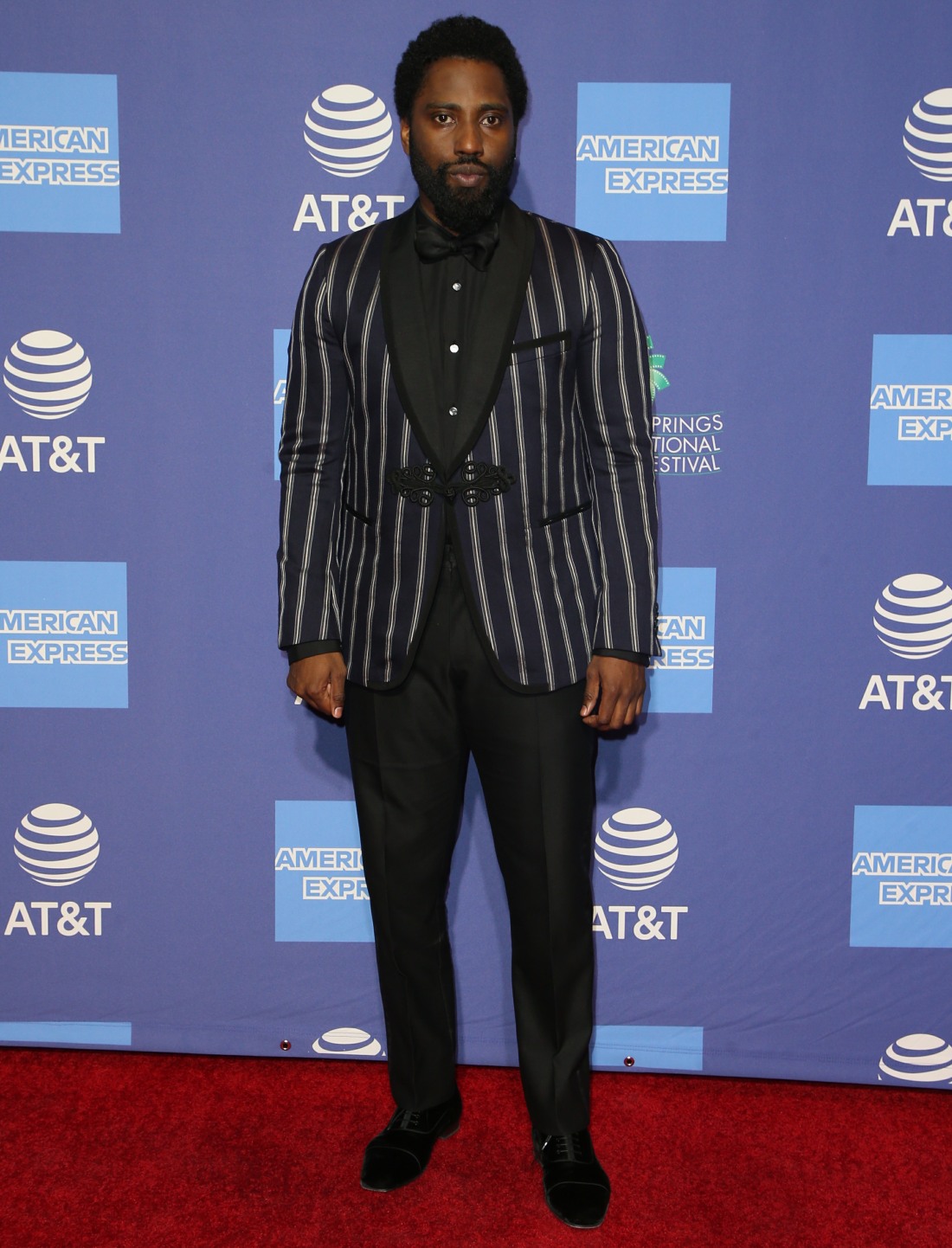 Here's Viggo Mortensen. Did I tell you how much I disliked Green Book? So dumb.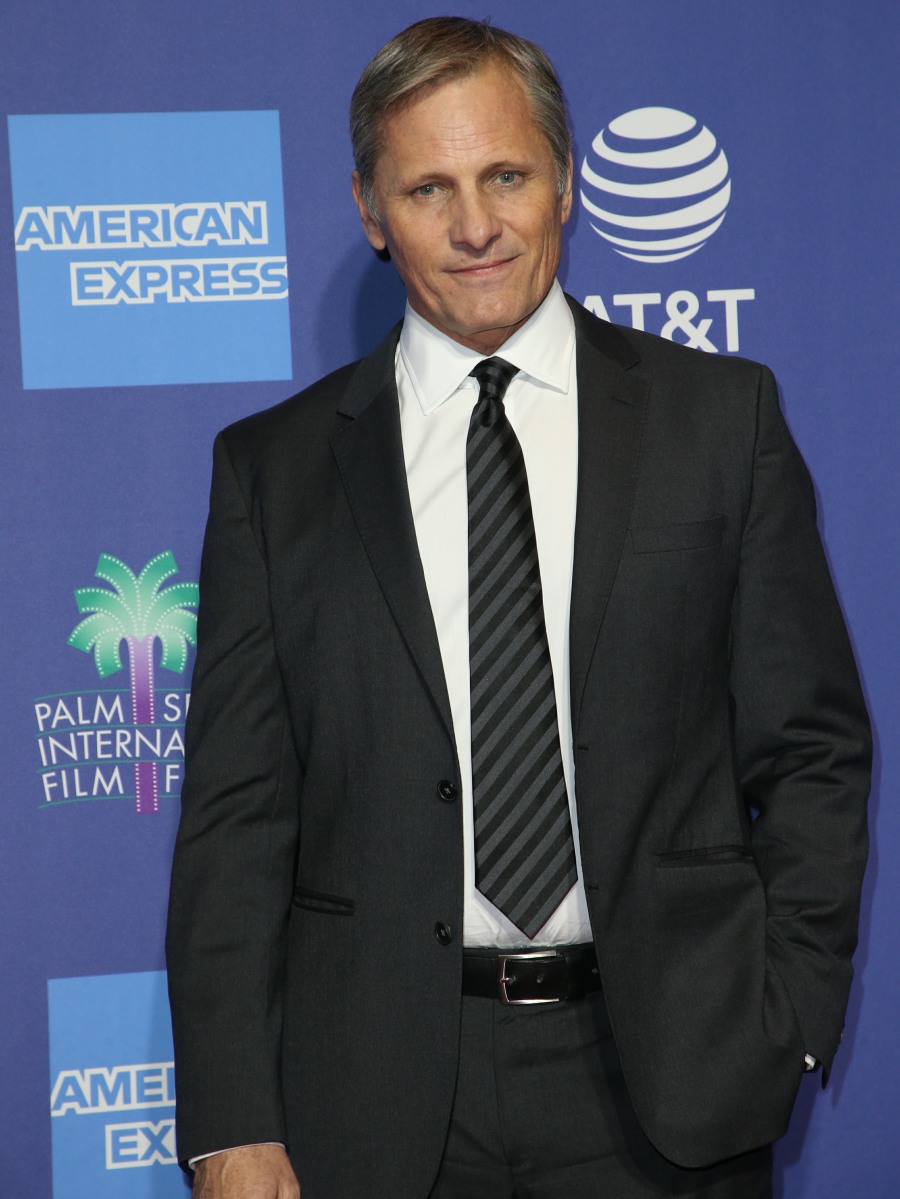 Rami Malek is waging a very effective undercover Oscar campaign, btw.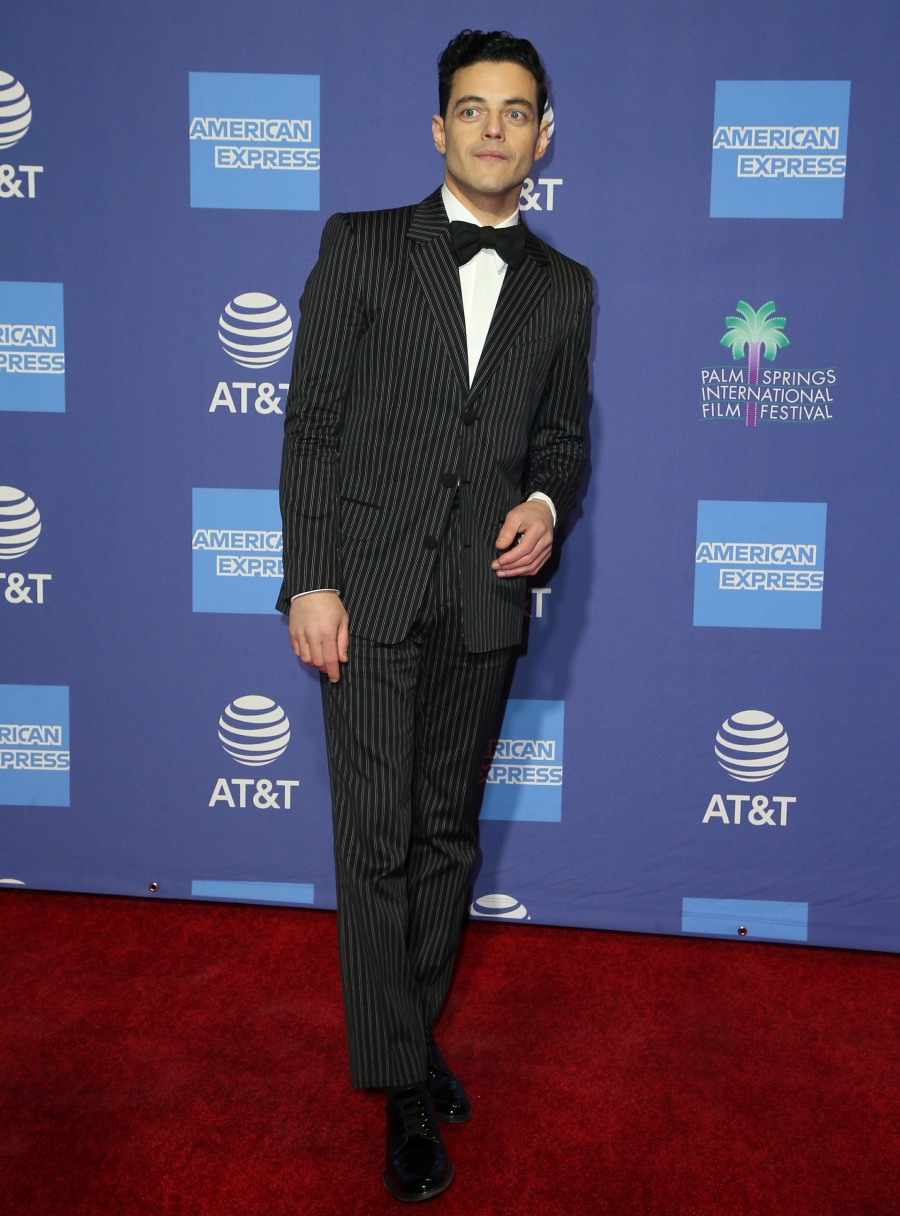 Melissa McCarthy in Daneh, with her costar Richard E. Grant.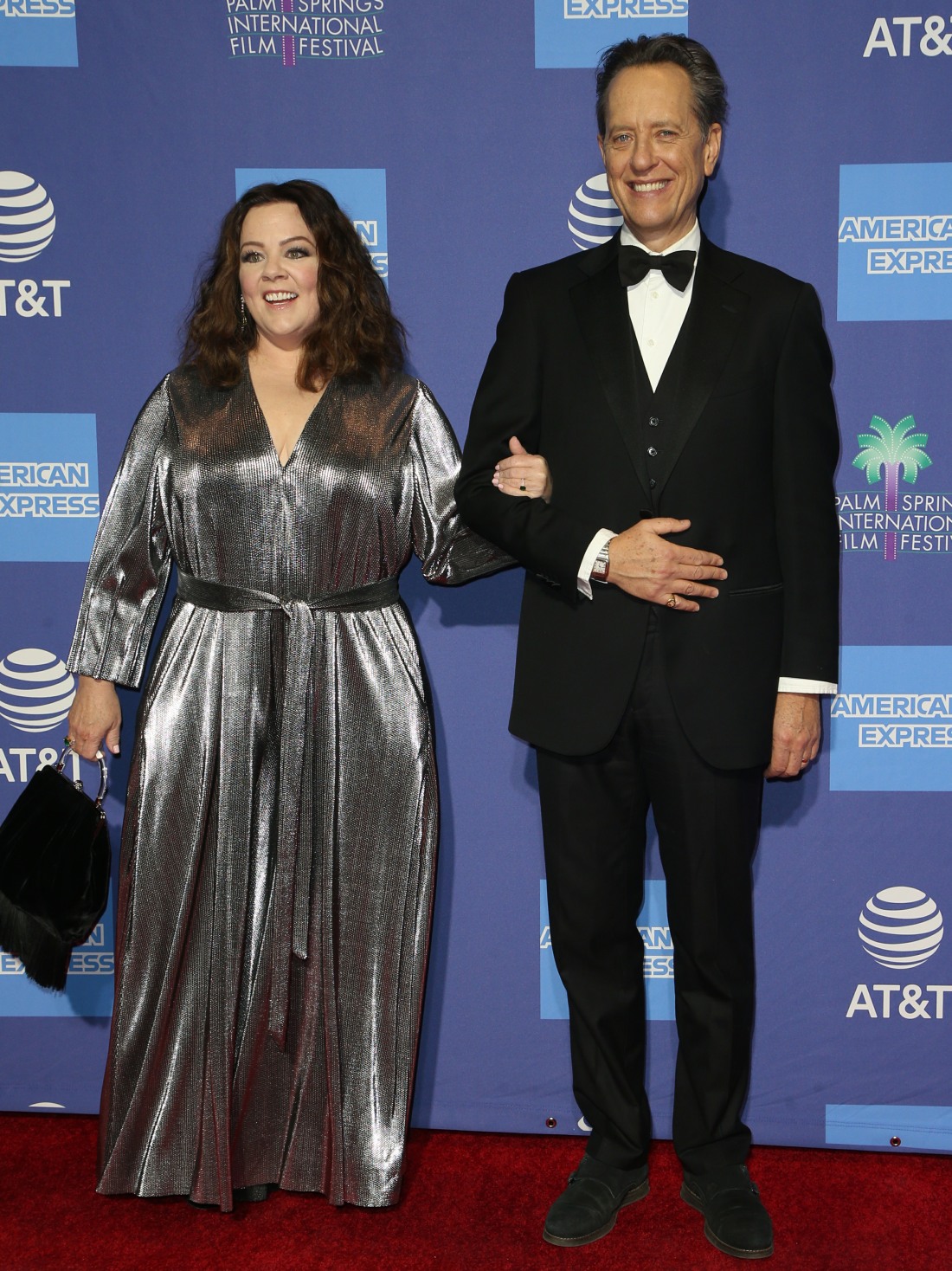 Mahershala Ali, looking beautiful.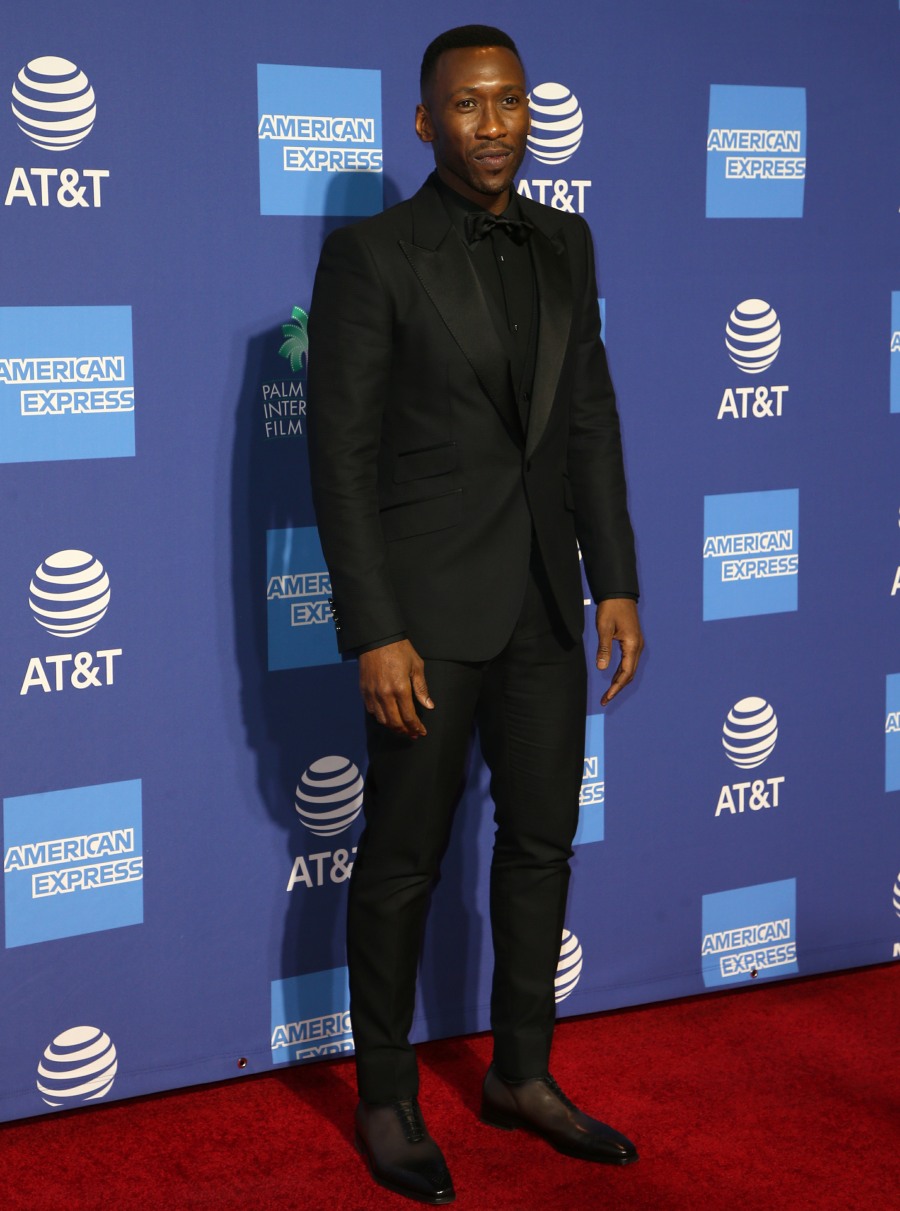 Bradley Cooper, sliding into the awards season like…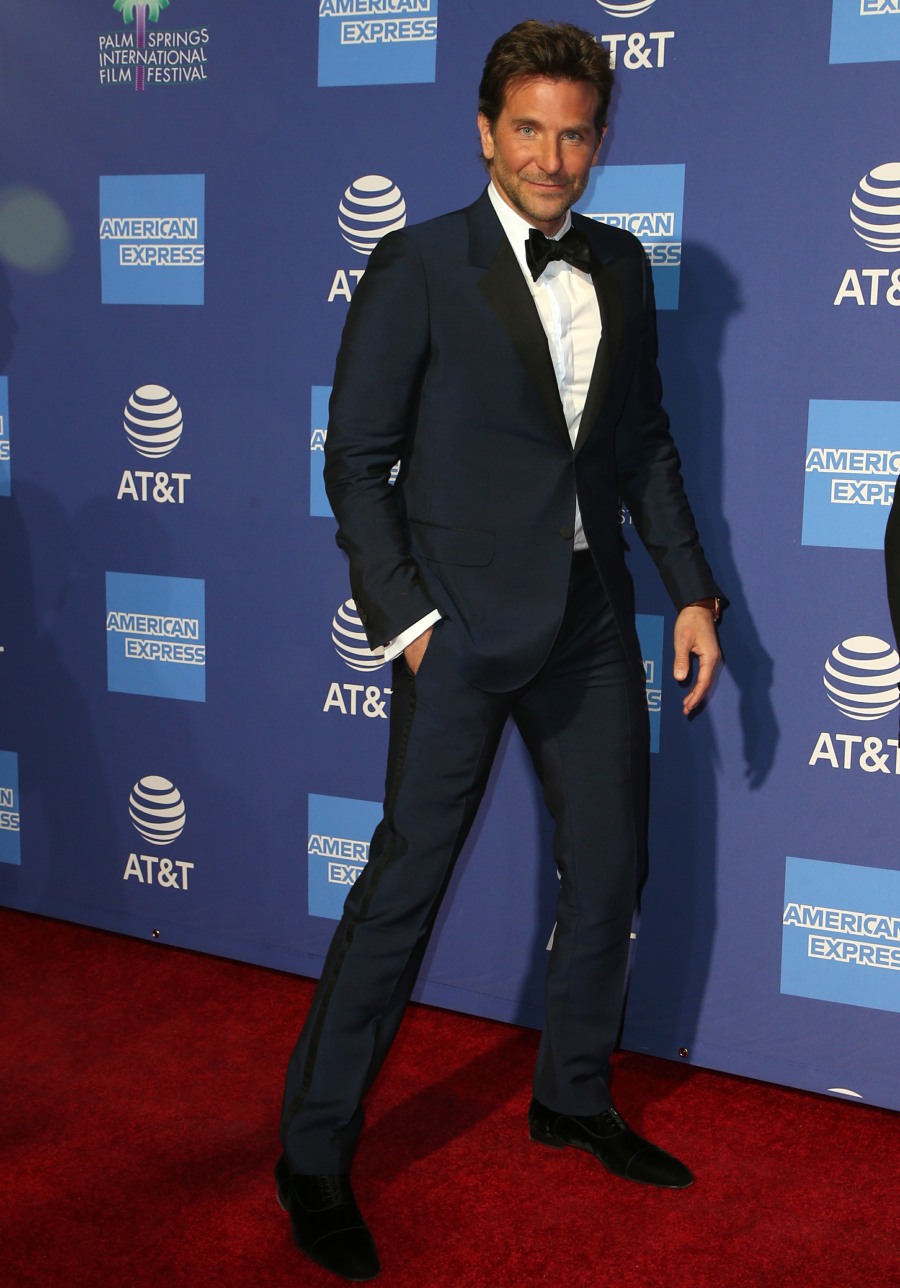 Photos courtesy of WENN.