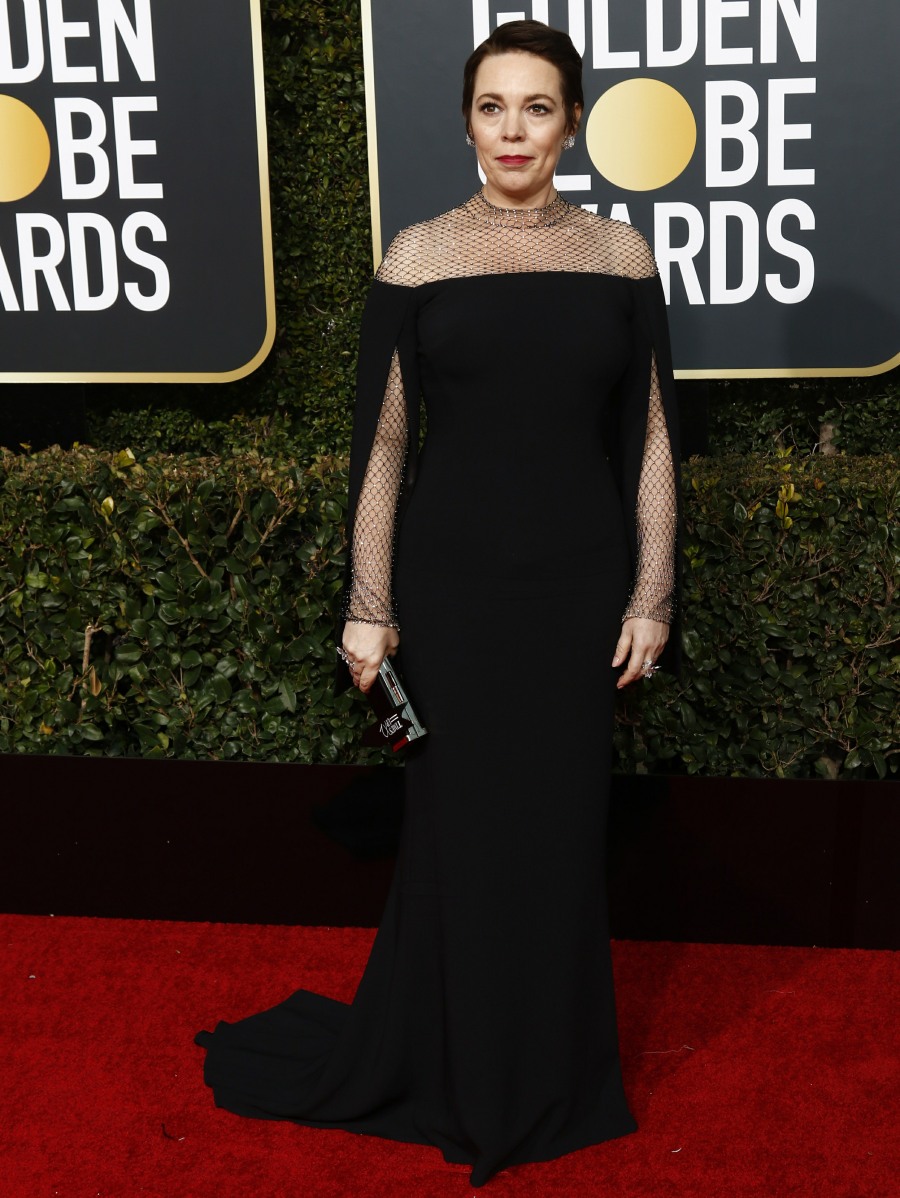 We been knew about The Favourite – it's exactly the kind of film that Hollywood likes to reward. It's about British royalty, it stars a bunch of British actors, it's full of ballsy performances and there's a bunch of bonus lesbianism. So it wasn't really surprising that Olivia Colman won Best Actress in a Musical/Comedy at the Golden Globes. I did think Emily Blunt had a good shot, but no, The Favourite has been quietly building a lot of momentum in the past month especially. Plus, Olivia Colman is just the kind of unfussy, charming British lady that American award shows love – she's pithy and funny and genuinely happy to be there. Her Stella McCartney dress was a snooze, but it just reinforced the reality that Colman isn't a Fashion Girl, she's a Real Actress. If you ask me, I think Colman is the biggest threat – as of this moment – to Lady Gaga's Best Actress Oscar chances.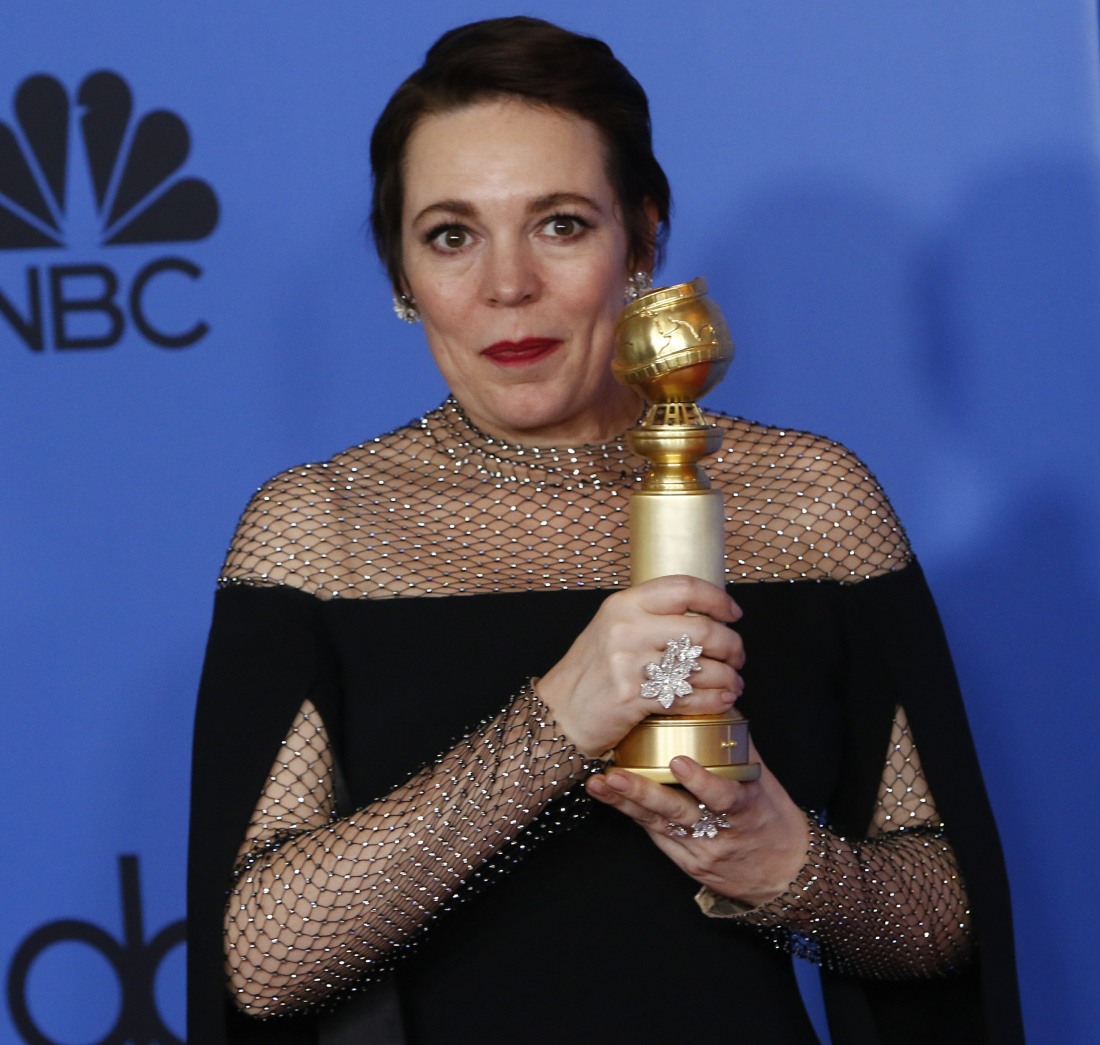 Here are Olivia's bitches, Rachel Weisz and Emma Stone. Both Emma and Rachel have been somewhat quiet so far during the awards season – Rachel has been quiet because she only recently had a baby with James Bond, and Emma has been quiet because she can't believe she's about to land another Oscar nomination. Rachel wore an absolutely awful Celine dress with mountains of ruffles. Emma's Louis Vuitton dress looks rather flat in these photos, but when she was on stage, it looked rather nice, honestly.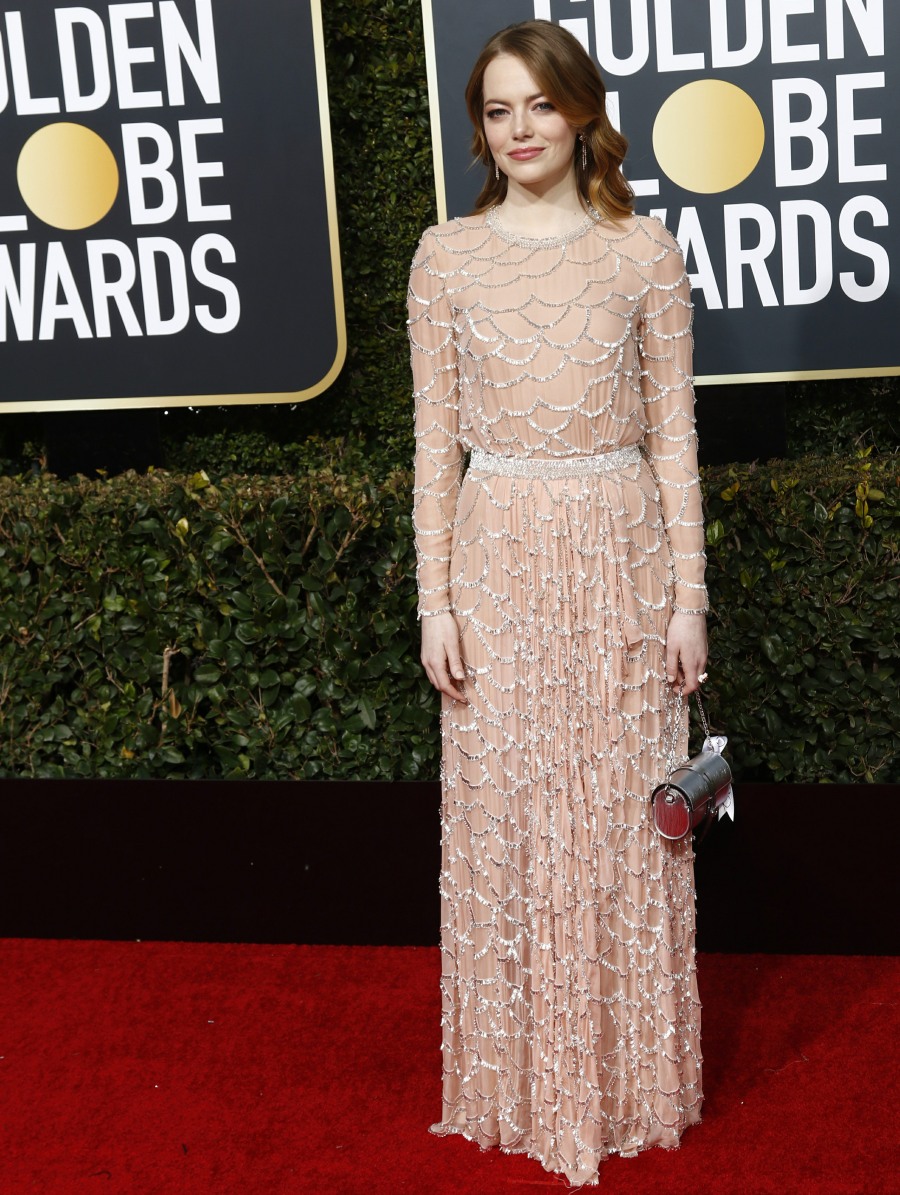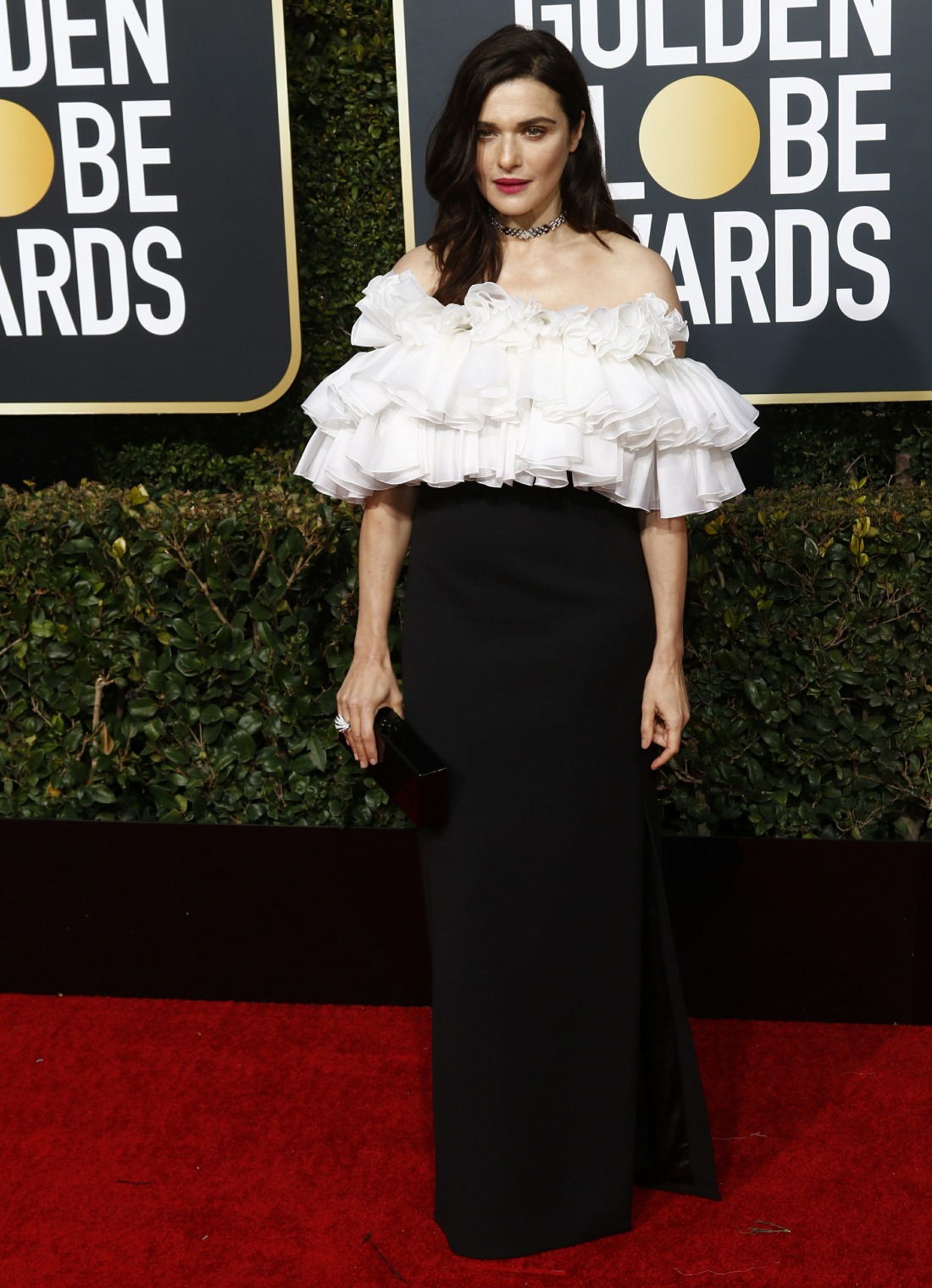 And here are just a couple of ladies also wearing Louis Vuitton, Indya Moore and Laura Harrier.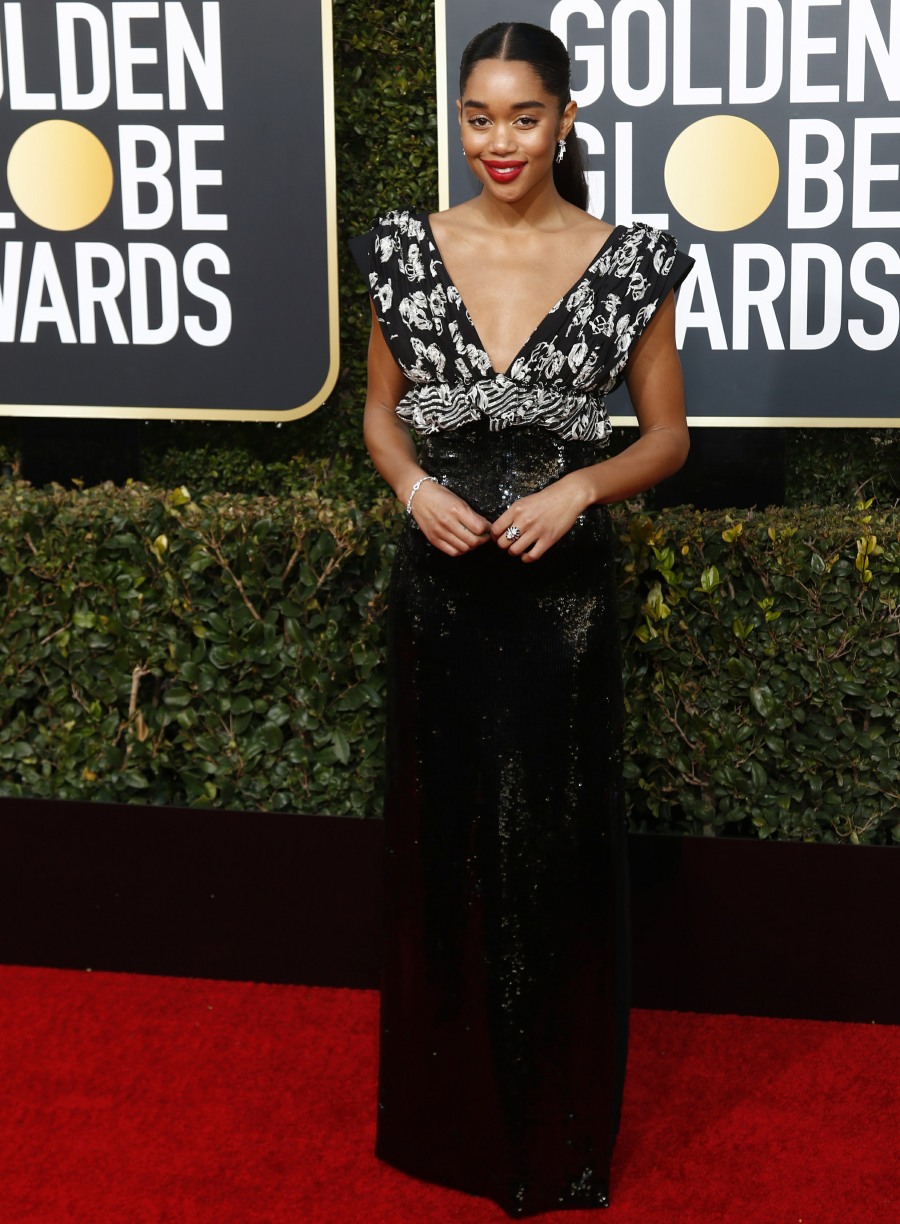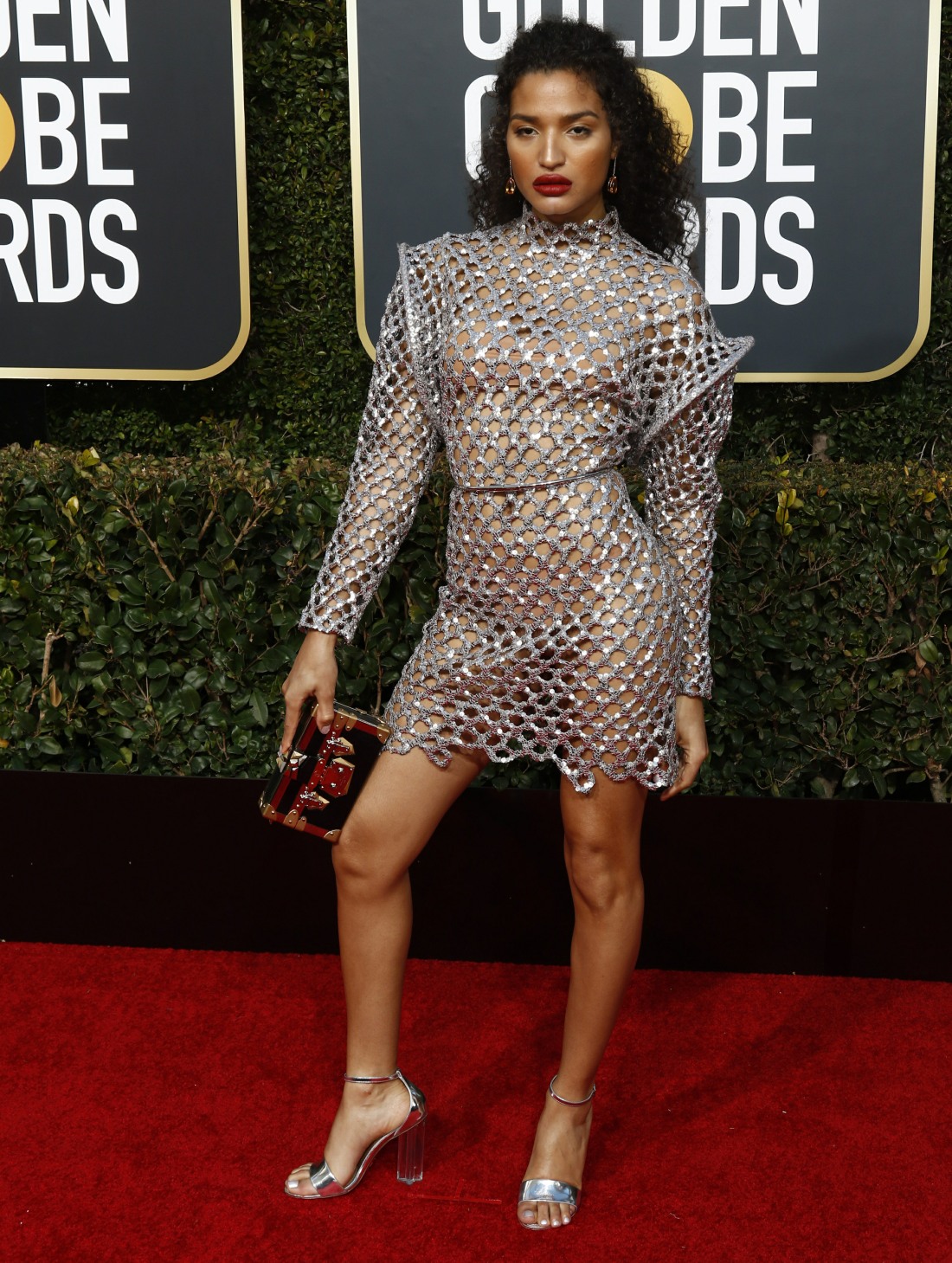 Photos courtesy of WENN.