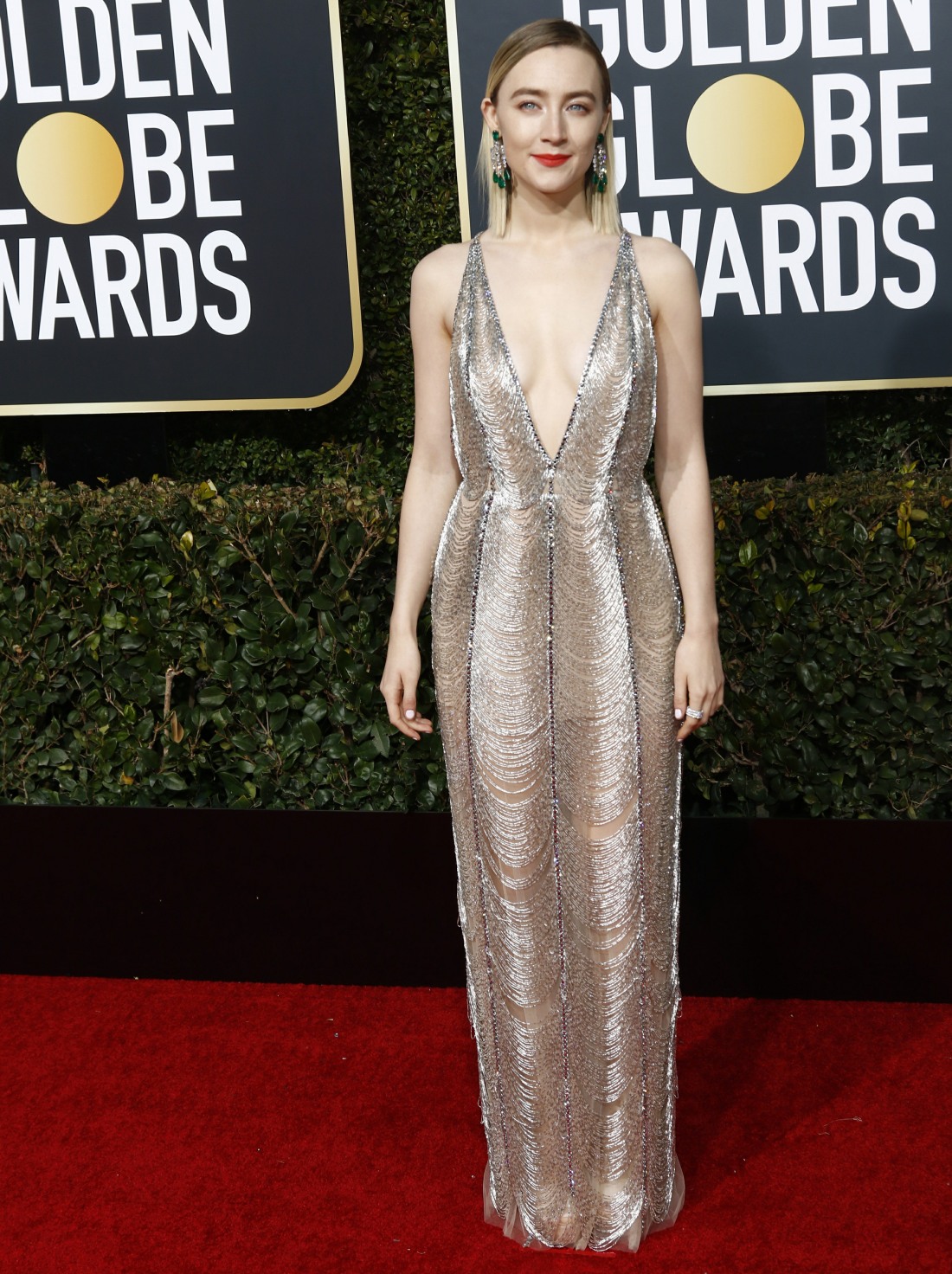 These photos don't do Saoirse Ronan justice. Whenever the Golden Globes or E! cameras found her, she was glowing and shimmering. She's become one of my favorite young women to watch, on and off screen. Her bone structure has really popped over the past few years, and she's lost her girlish, coltish beauty and become an absolutely stunning young woman and a bombshell. Saoirse knew that she was just there to party and have a good time, and that's how she dressed – this Gucci dress is sexy without being trashy, interesting without being too "look at me." She's just gorgeous.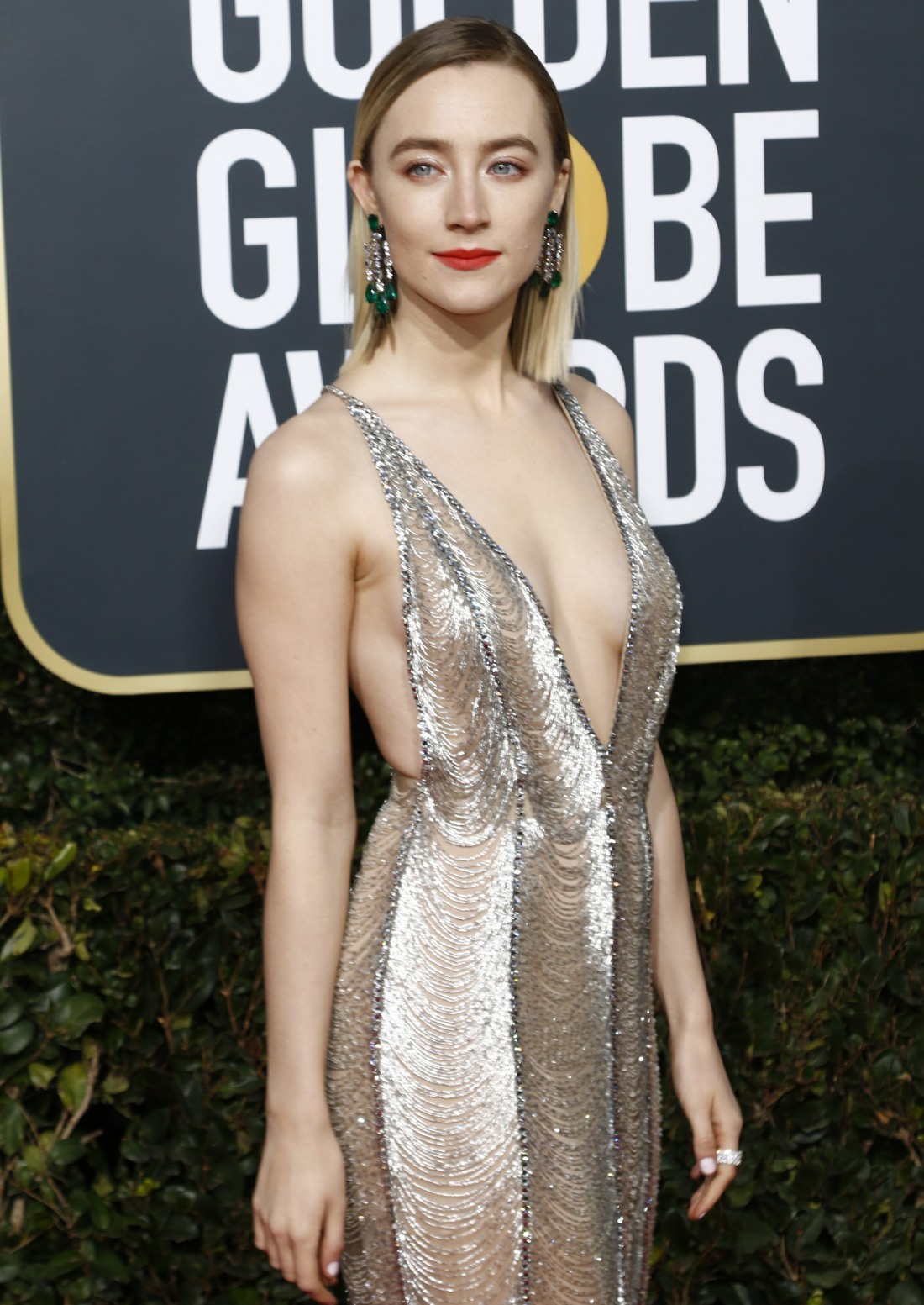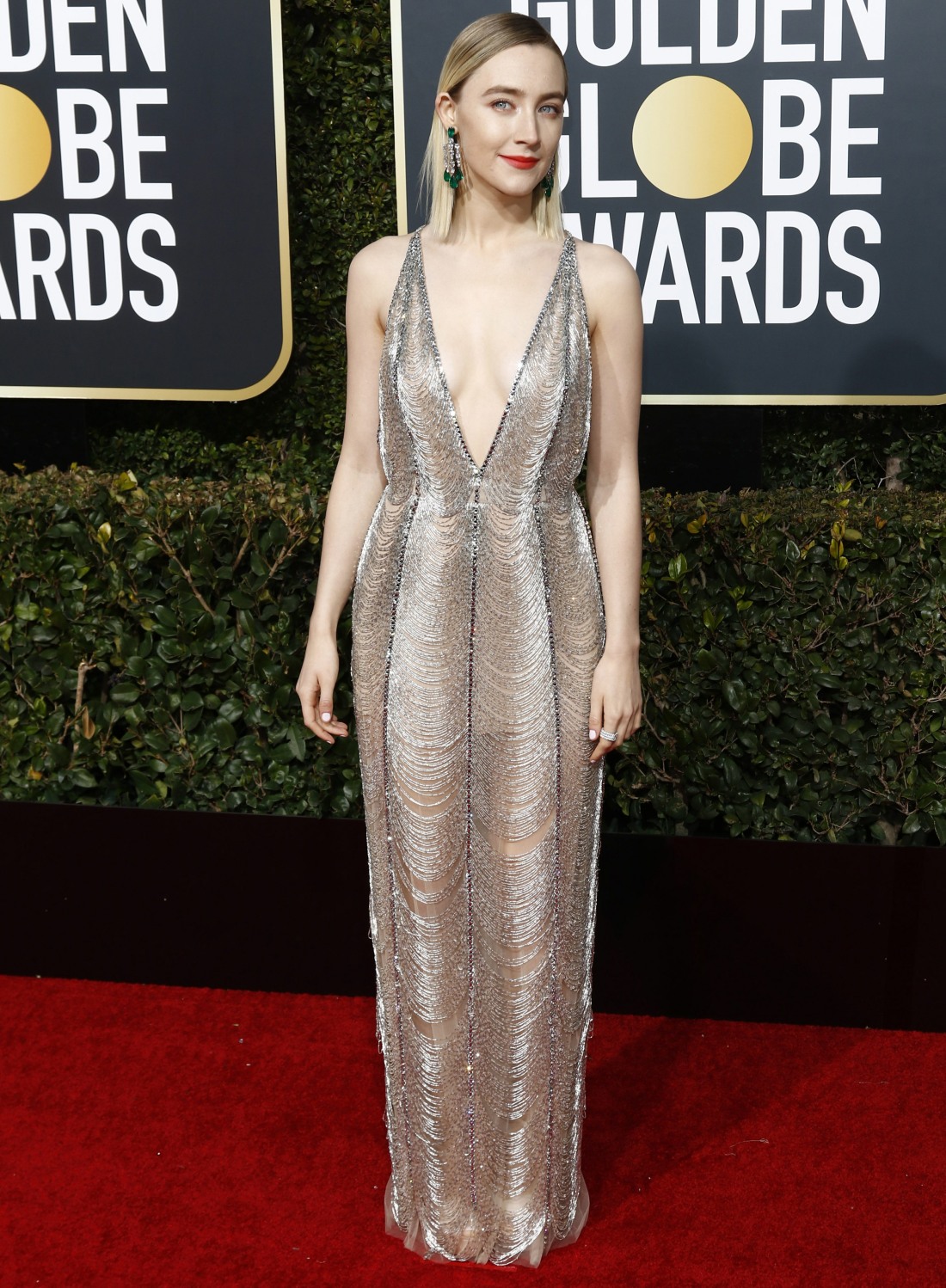 Also in Gucci? Giuliana Rancic. This sh-t looks off-the-rack. And I'm still so mad at Giuliana and Ryan Seacrest for still being incapable of doing their f–king jobs.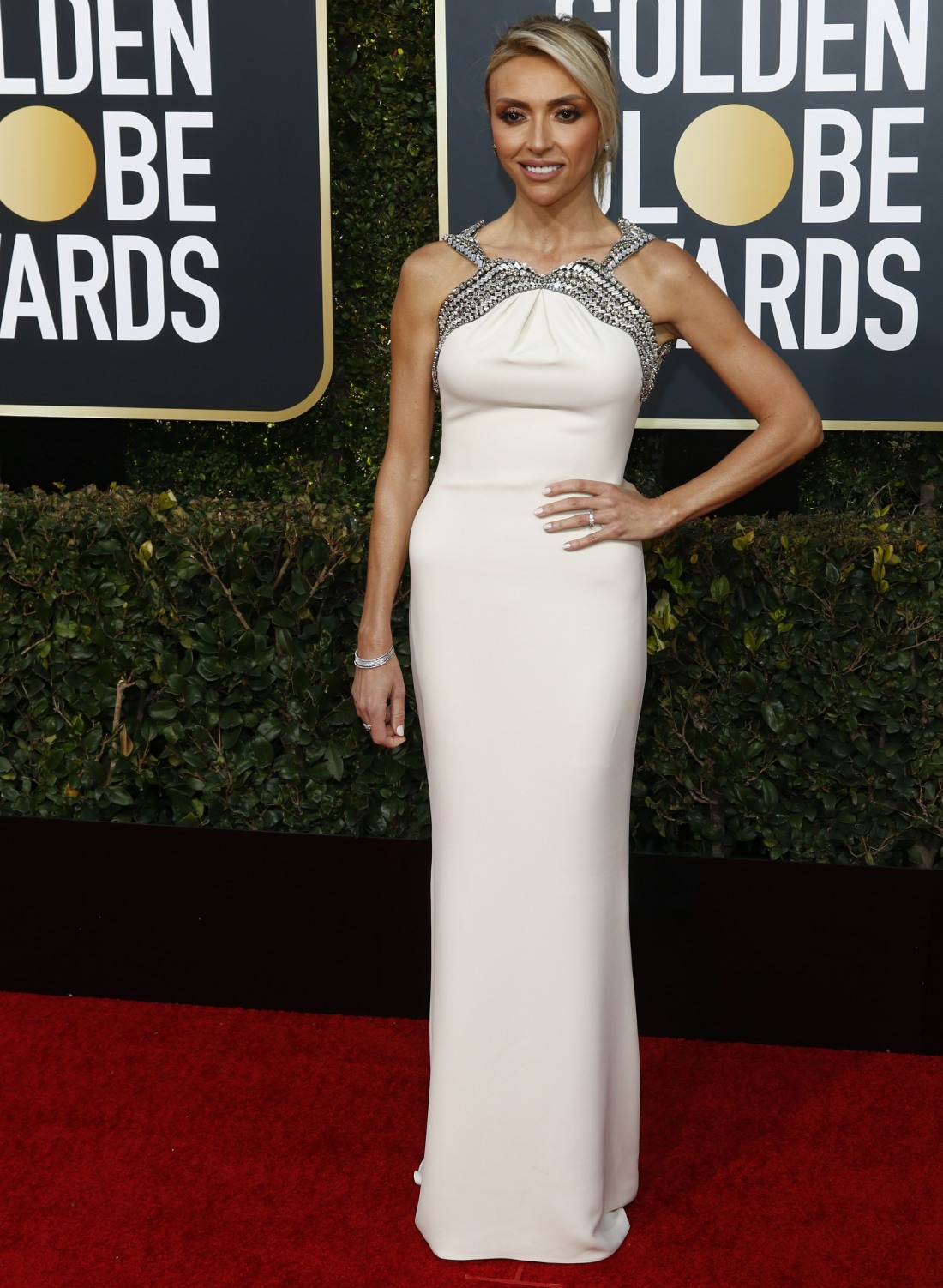 Here's Claire Foy in Miu Miu. I saw some questions about whether yellow was the right color for her. I generally hate yellow on the red carpet, but I think the color here is fine on her – she's pale enough where it really looks striking. The problem with this dress is the fit – there is too much looseness in the bust, and it makes her boobs look sad.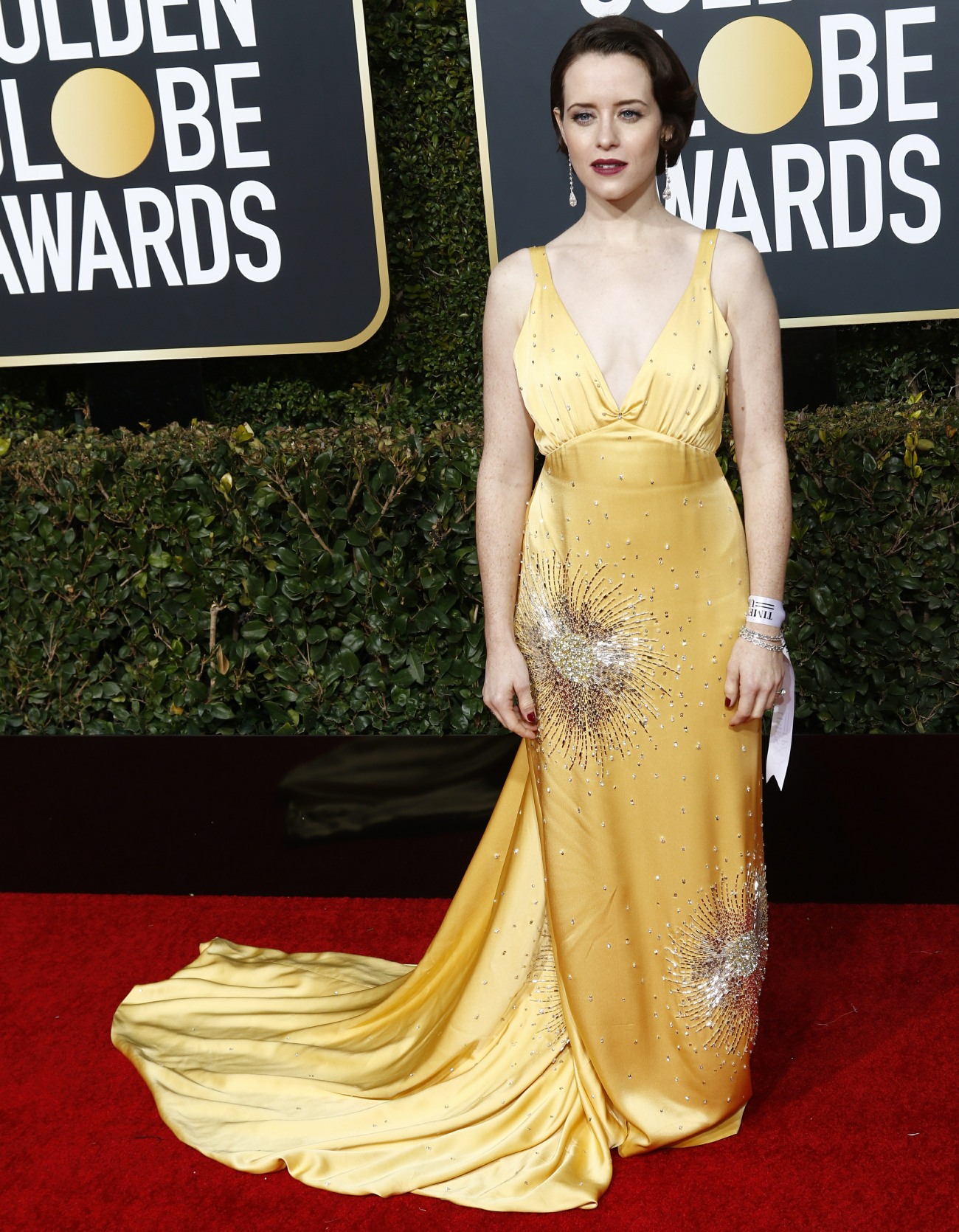 Kate Mara also wore Miu Miu and this was very easily one of the worst looks of the night. Everything was bad – terrible hair, too-dark makeup and one of the ugliest dresses I've ever seen.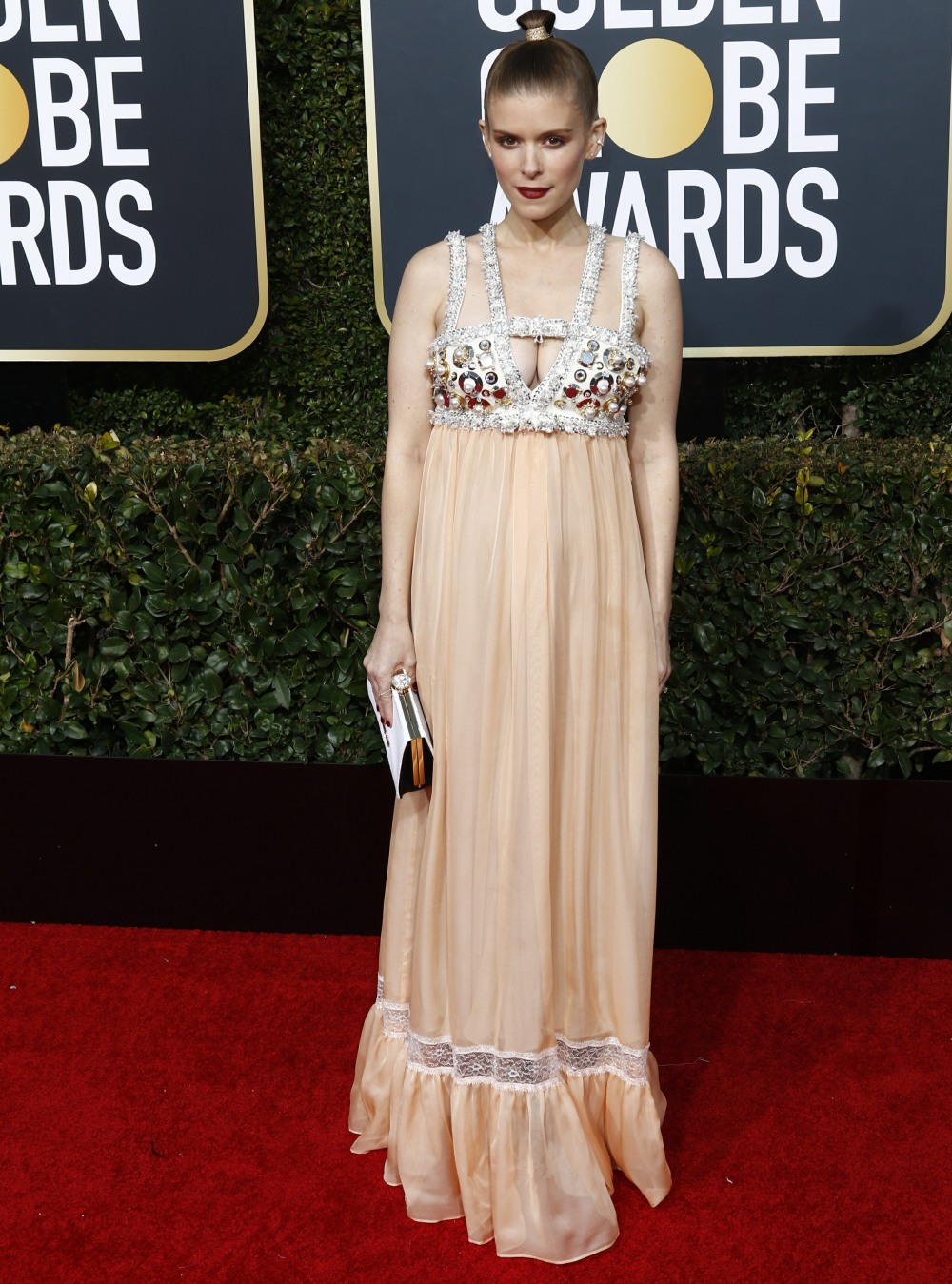 Camilla Belle in Jason Wu. Pretty color, but the dress looks way too stiff, and the whole look just felt too much.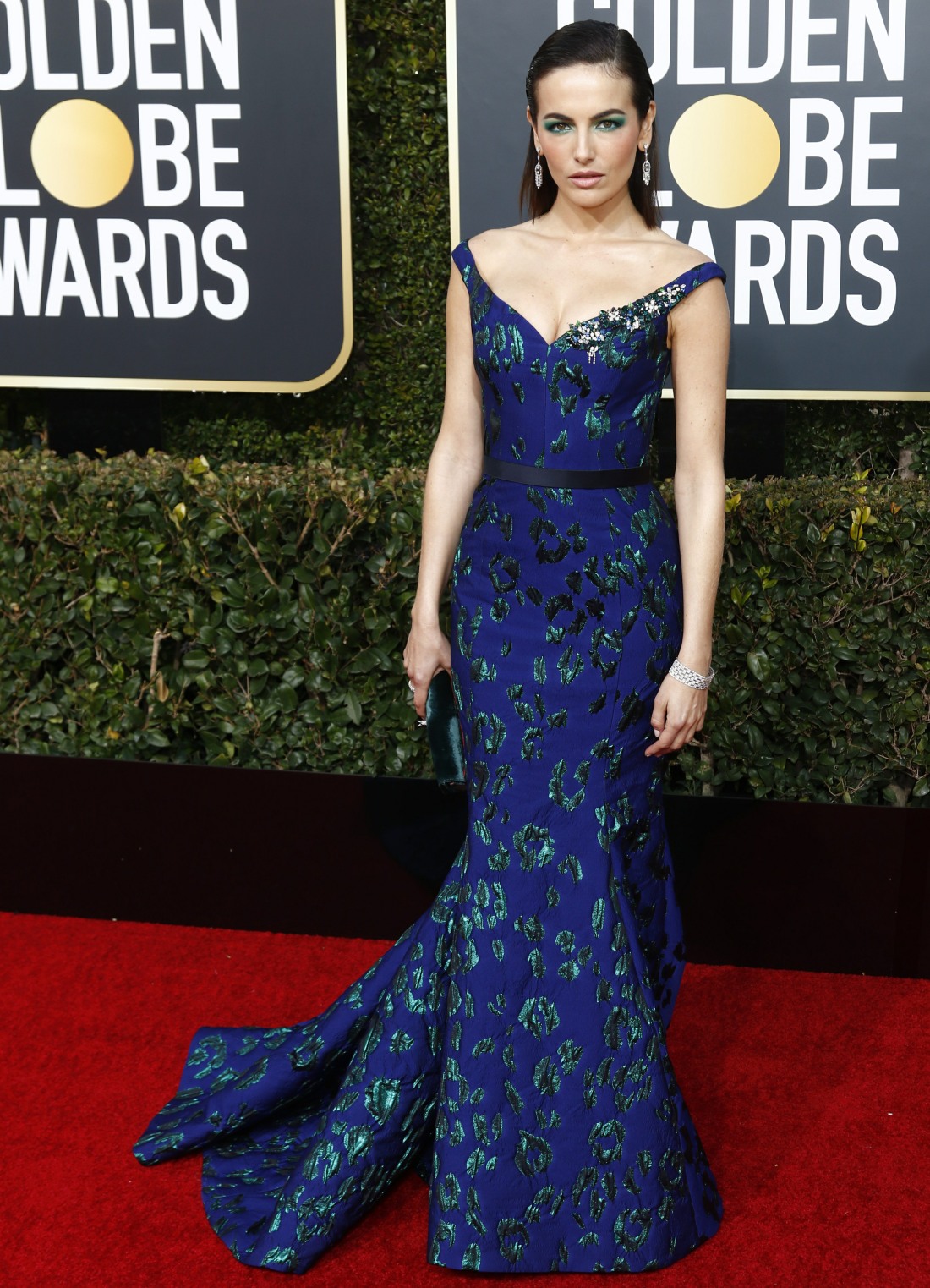 Photos courtesy of Avalon Red, WENN.