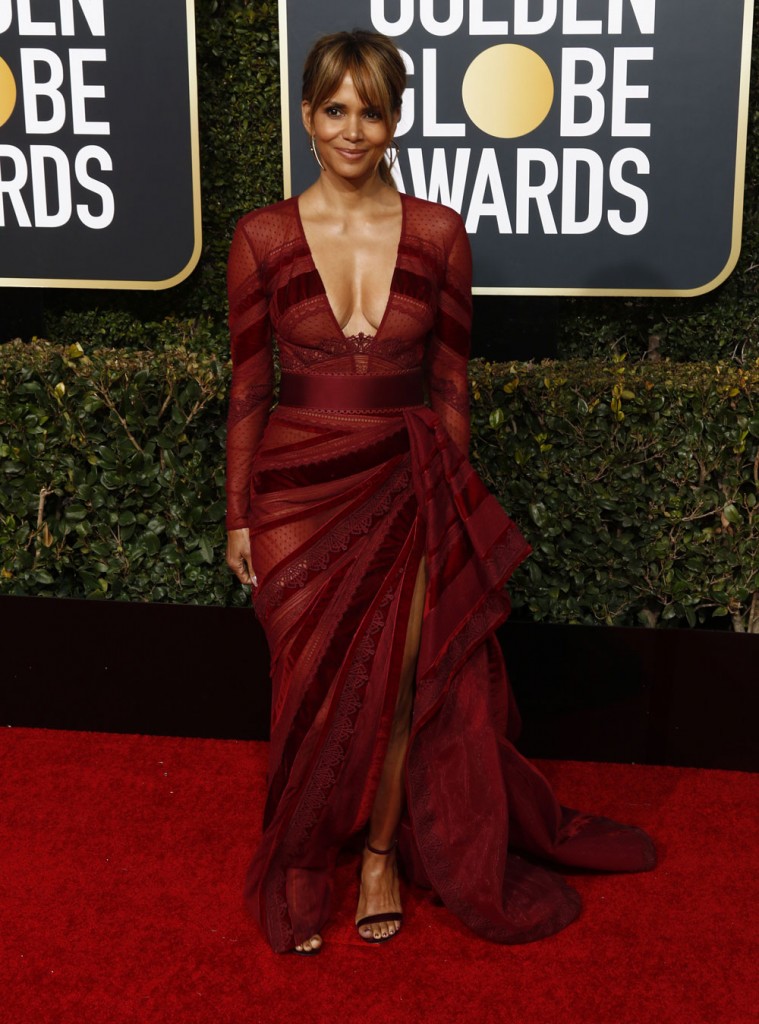 Halle Berry is so gorgeous she makes me want to give up sugar. I know she's on a keto diet by necessity as she has Type 1 diabetes, but if that's her secret (along with a ton of exercise, which frankly would be easier for me than cutting sugar) I will consider it. She was in Zuhair Murad, in a cranberry gown with a deep v neck and velvet stripes. I swear we've seen her in many variations of this dress over the years but my god does it work for her. She's 52 years old and I should know this by now but I have to look it up every time because she looks like this. One complaint is that her fake ponytail is too long, but I did not notice that when she was on stage.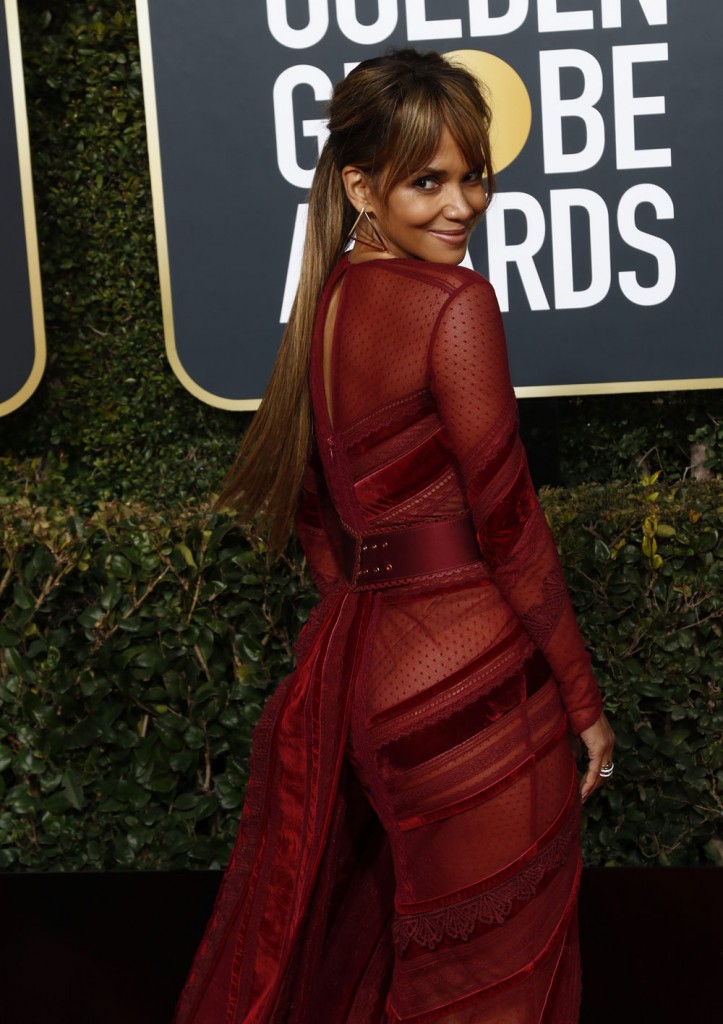 Halle presented along with Lena Waithe, who was also strikingly gorgeous on camera. Lena is usually cute and sporty looking but last night she just looked elegant. It's her new hair I think. This still photo doesn't do her justice.
Kristen Bell also killed it in Zuhair Murad. Her styling was so pretty and that dress was perfect. I've been rightfully criticized for liking very safe, classic looks so if that's your criticism of this gown I'm ok with that. Overall she knocked it out of the park though. Oh and I linked to this in an earlier post today but she made me feel better about not owning any designer heels. (Unless Stuart Weitzman counts. They were on sale!)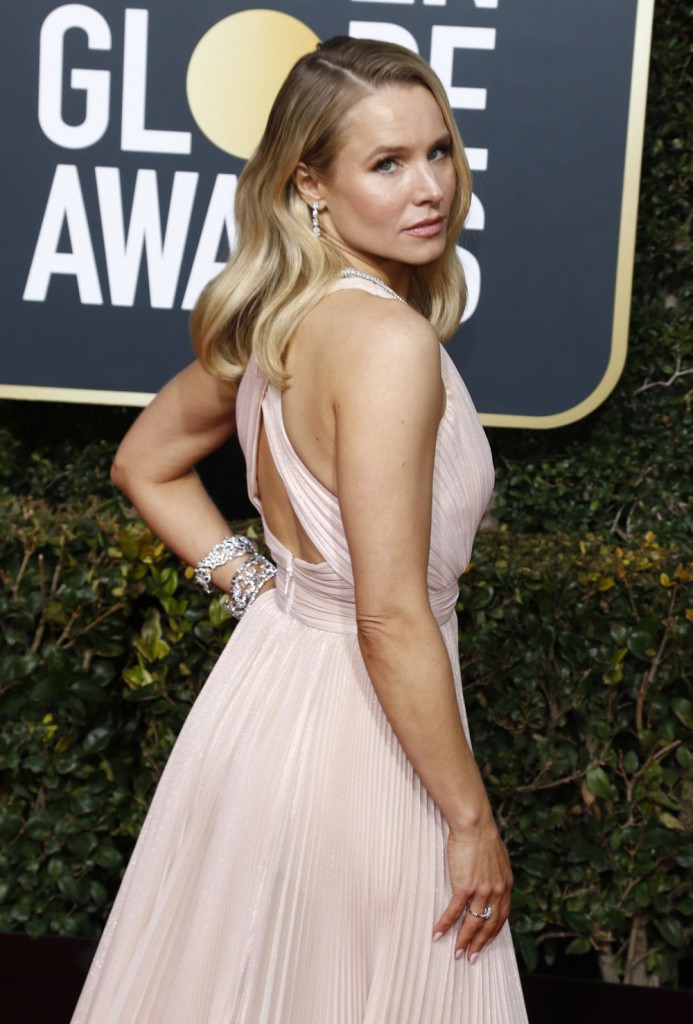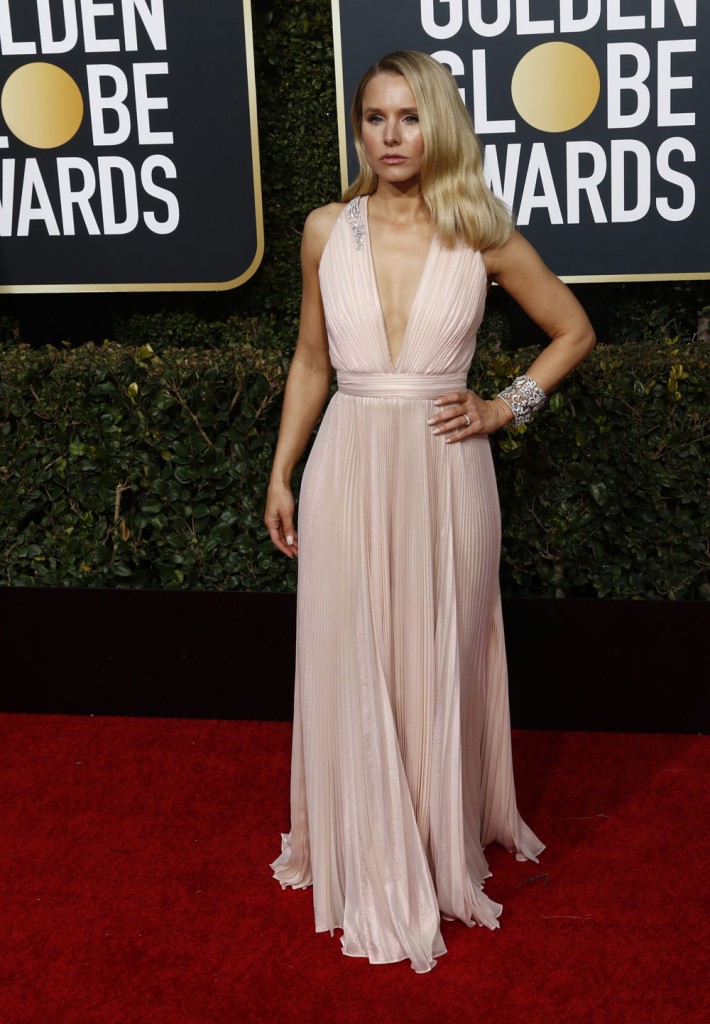 This is a post with beautiful gowns, so here's Gemma Chan in a breathtaking Valentino gown. It's rare that one of these stupid open mullet gowns actually works like this. Look at the draping and gathering along the skirt, it's perfection. It has pockets too and a bow at the back. They stuck to a single rich color in a single fabric and let the amazing cut of the dress shine. Her hair and makeup are so gorgeous too. I don't even mind the matchy shoes.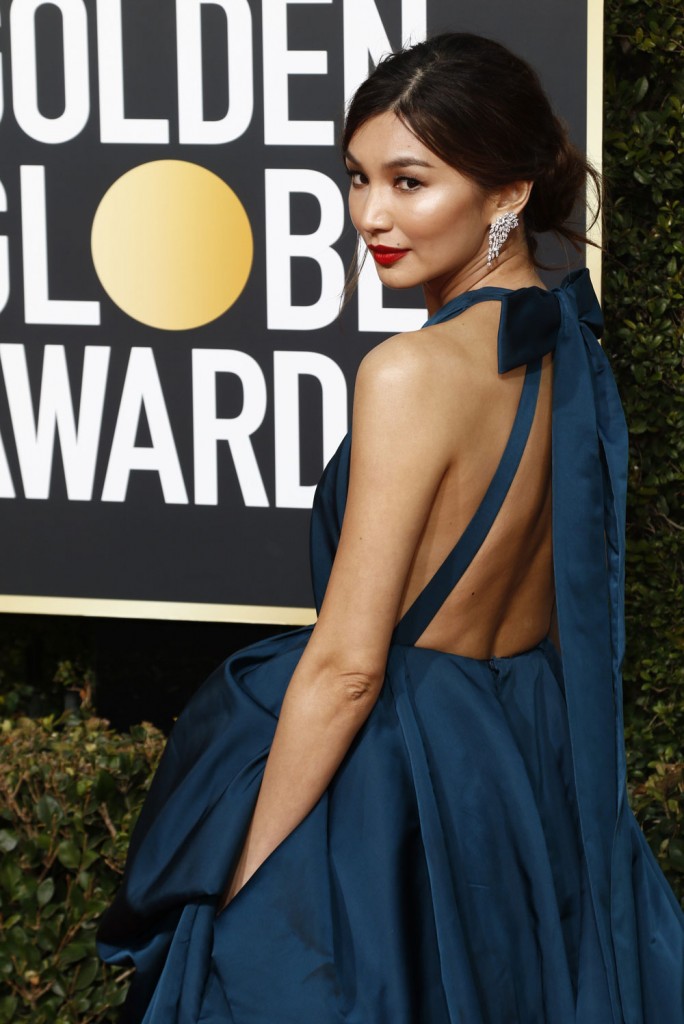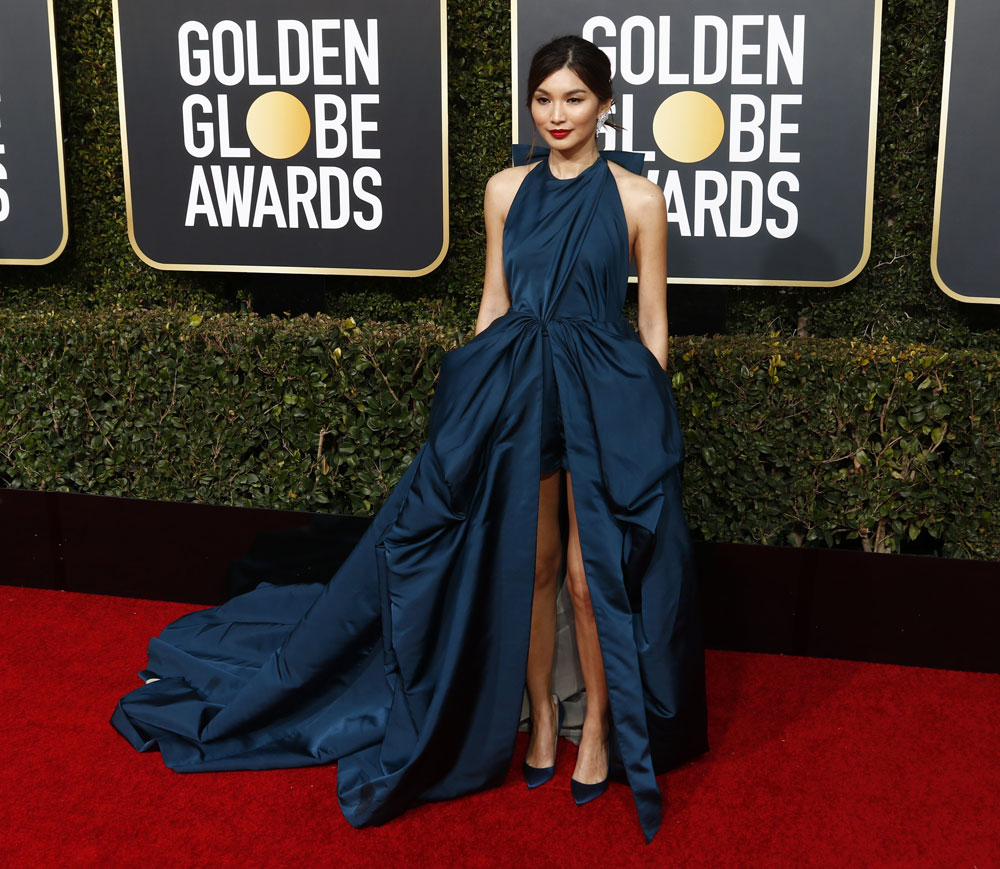 Nominee Laura Dern was also in Valentino, in that deep crimson color which was so popular, but unlike Gemma's gown there's just a little too much happening here. Maybe I would like it without sleeves or with a sleek bodice.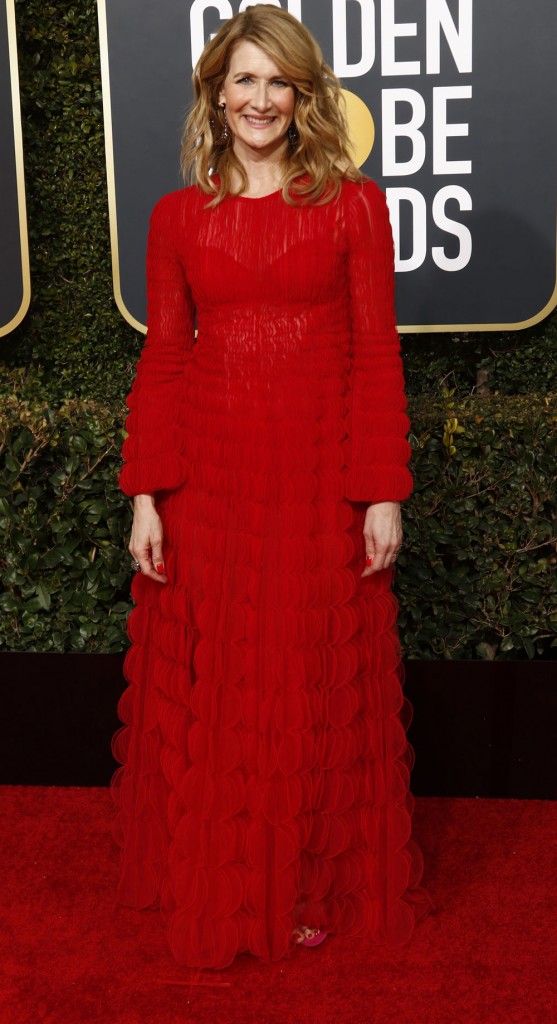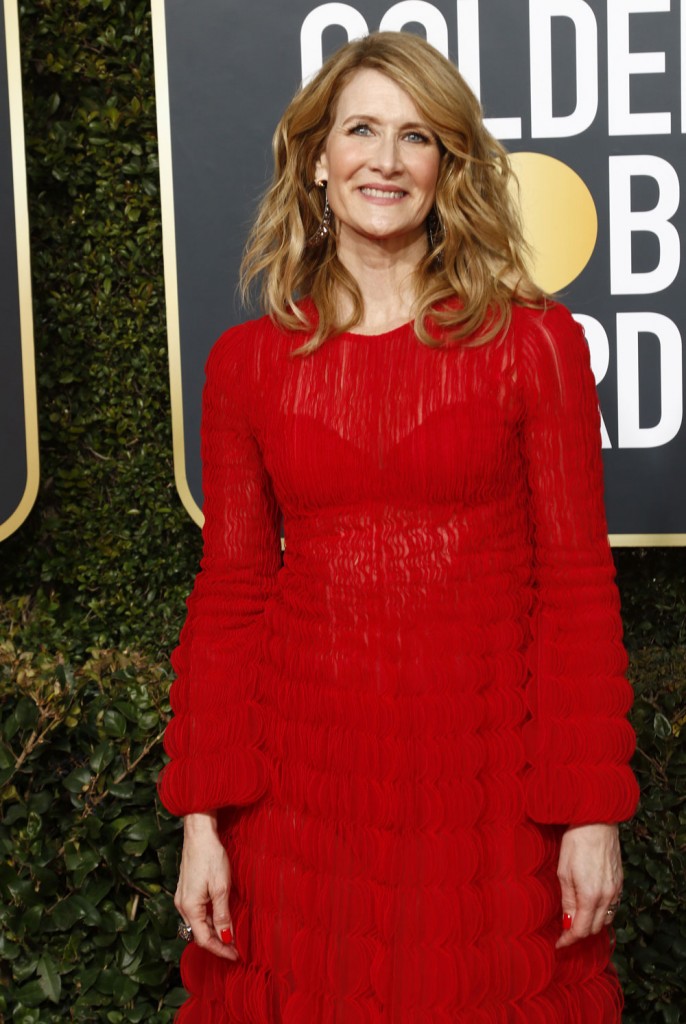 Gemma's costar Michelle Yeoh was in bright green and she wore her Crazy Rich Asians character Eleanor's emerald ring on the red carpet! She told Giuliana on the red carpet that it was her own ring too. I don't have an ID on her gown, but it's really striking and I love the wrap. It looks like the dress is leather and lace.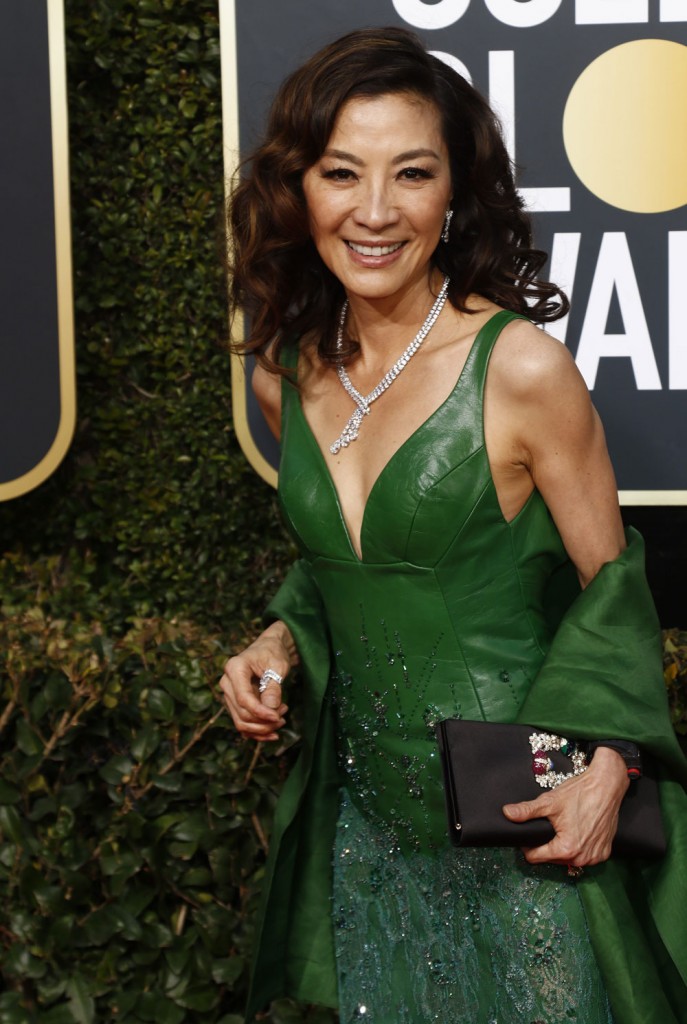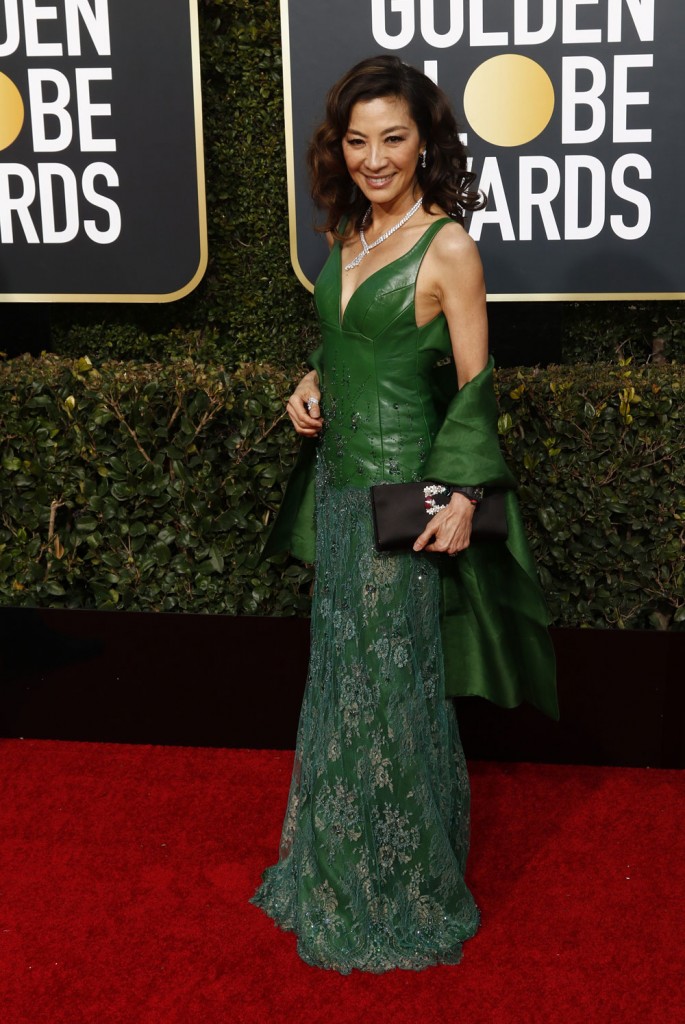 Photos credit: WENN and Getty