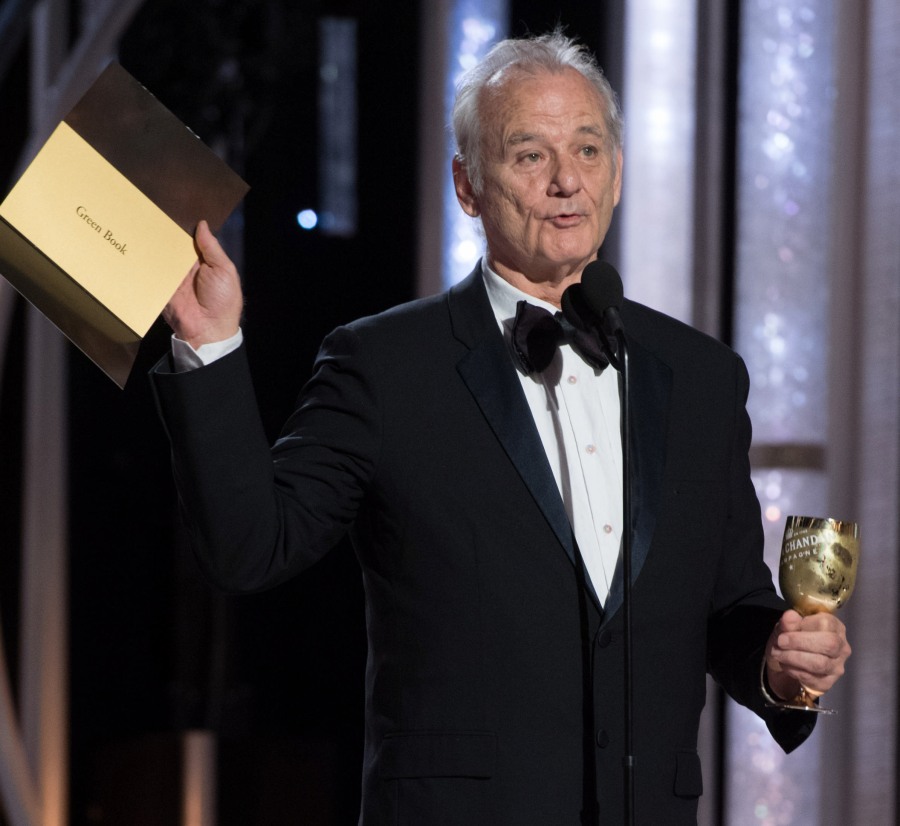 The overwhelming majority of observant Muslims abstain from alcohol. The widespread interpretation of the Qur'an is that alcohol is haram, or forbidden. I've read articles about how *some* observant Muslims believe only certain types of alcohol are haram, but those Muslims are definitely a minority. Basically, if you're around Muslim people/friends, don't try to badger them into having a beer or a cocktail. And do not – for the love of God – pour alcohol on a Muslim's head. But that's exactly what Bill Murray did to Mahershala Ali, who converted to Islam in his 20s.
Mahershala Ali doesn't drink, but that certainly didn't stop Bill Murray from toasting him with alcohol at Sunday's 2019 Golden Globes. The 44-year-old actor, who took home the best supporting actor trophy for his performance in Green Book at the 76th annual awards, stopped by The Ellen DeGeneres Show on Tuesday to talk about his big win. But it was his run-in with the former Saturday Night Live star that had Ali smiling.

As he recalled to DeGeneres, the two were backstage at the Beverly Hills Hotel — Ali discussing the film's win for best motion picture (musical or comedy) alongside director Peter Farrelly and costars Viggo Mortensen and Linda Cardellini — when Murray, who presented at the Globes, began spilling alcohol on their heads.

"Bill was toasting us," Ali told DeGeneres. "Bill toasted his glass on Viggo's head, Linda's head, and then toasts on my head and vodka spills all over my face and is running down into my eyes and in my mouth. And I'm doing the whole interview with an eye closed."

"Vodka in the eye … it felt like hot acid rolling down my face," Ali recalled. It may have hurt, but Ali certainly didn't hold a grudge. "Hey, it's Bill Murray!" Ali joked.
I hate that Mahershala is expected to just laugh it off and shrug, like why wouldn't Bill Murray pour alcohol over everyone. Mahershala is doing the best he can, I suppose. But Bill Murray needs to stop, and I would greatly appreciate it if we stopped acting like everything Murray does is brilliant and funny. That was rude as hell, and it was a particularly nasty thing to do to an observant Muslim.
Here's a clip of Bill Murray hijacking a post-Globes interview with the Green Book people too. Look, I hated the movie and I wish it wasn't winning awards. But good lord, this is awkward as f–k and it actually makes me feel sorry for the Green Book people.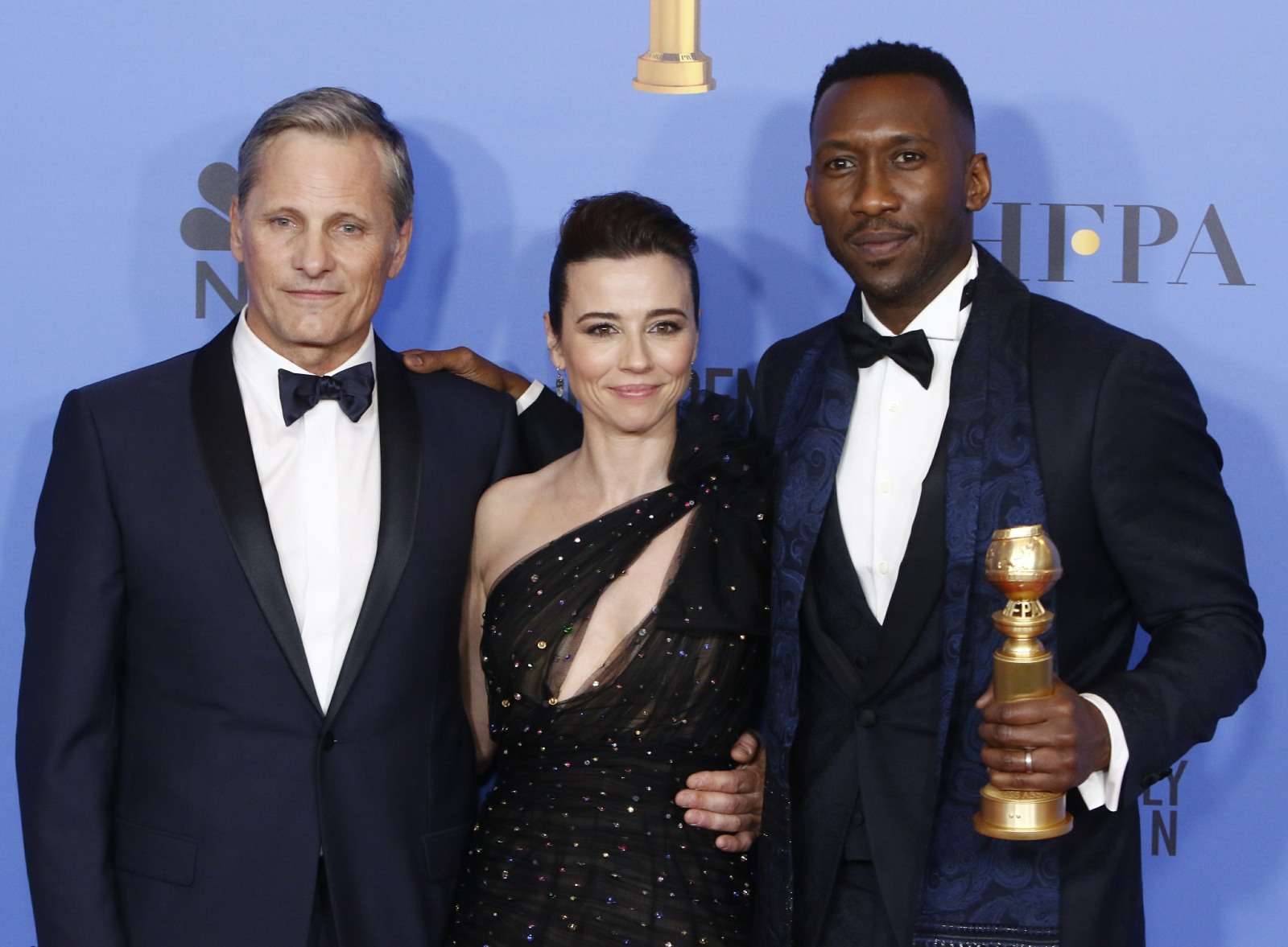 Photos courtesy of WENN, Avalon Red.