Diane Kruger and Norman Reedus welcomed a baby girl at some point last year. I think Baby Girl Kruger-Reedus – we still don't know the child's name – is probably about three months old now, maybe younger. As I said, we still don't know the kid's name, nor have we seen any photos of her face. Diane has posted some artsy photos of the baby's hand, and there were paparazzi photos of Diane and Norman walking down the street in New York with the baby in the buggy. Apparently, Diane was out this week with Baby Girl and some fans or paparazzi got some shots of the baby's face. Diane posted this message to her Instagram:
Dear fans, dear non fans, dear paparazzi and anyone with a conscience. We were just tagged in these paparazzi pictures of me and our daughter. These pictures were taken without our consent and expose a vulnerable and innocent baby. While we understand that some people would like to see a picture of our daughter, we as parents, want nothing more than allow her to grow up in privacy and safety. Me and @bigbaldhead would kindly ask you to not repost these pictures and help us achieve that goal. Whoever has already posted them, please take them down.Please put yourself in our shoes. We are just like any parent wanting the very best for our child. Thank you for your support.
When I first saw the headlines, I was like "how did Diane even know they got shots of her baby?" It's because the dumbasses tagged her in the photo. I do believe that celebrities should be able to control the publication of photos of their kids, and it's not like Diane has made it open season on photos or details about the baby anyway, you know? She's not a Kardashian. We don't even know this kid's name (and I'm dying to hear the name – I couldn't care less about what the baby looks like).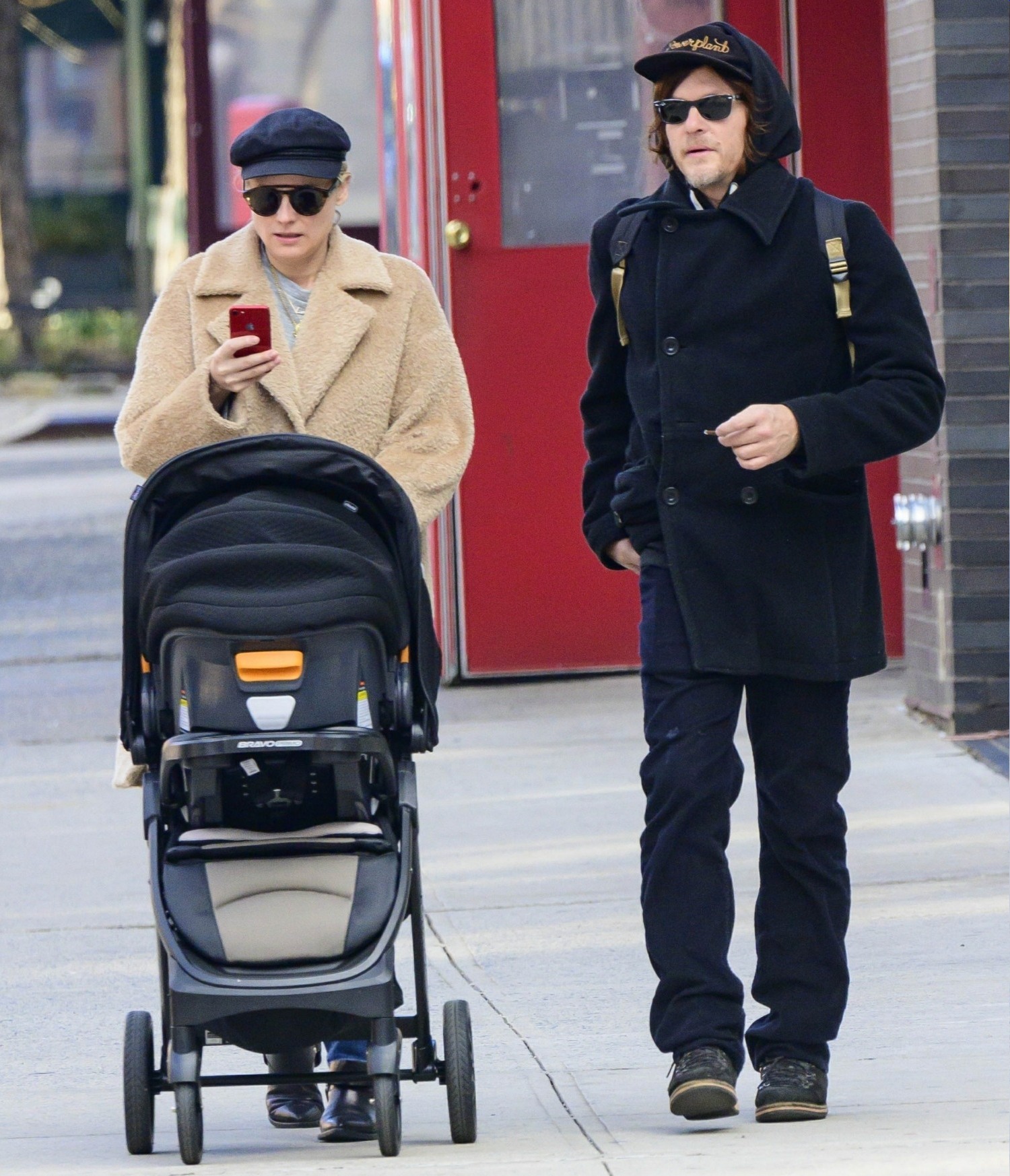 Photos courtesy of Backgrid, Instagram.